Additional Reviews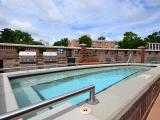 Oct 2018:
They're gonna penny pinch you like I've

never

seen before

awful

place to live Review from Google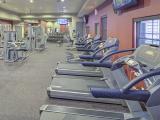 Sep 2018:
My son just moved in yesterday with following observations. 1. Air condition with very

bad

performance... 2. WiFi Internet still

not

installed... I am giving two star based on first impression, Hope fully urgent action will be taken from management and will force me to

change

my review to 4-5 star... Review from Google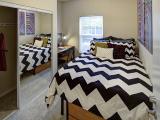 Jul 2018:
So far everything has gone smoothly. Office has been

easy

to deal with and answered any questions I had. Payments are fairly simple to set-up online, but I wish they had an option to auto-ad electrical overages. Any

issues

I have had they fixed within a reasonable time frame. Pricing is reasonable as

well

. The people who work at the front desk have always been

great

too. So, update. I had to move out and sublease my room for the remaining two months. I was

charged

a

fee

off like $50 or so to apply to re-let, that's fine, makes sense. But, a $250

fee

for re-letting my room is just outlandish and

ridiculous

. And I found out when I received the bill, they

didn't

inform me at all. I removed all of my belongings and cleaned up after myself. This sort of

fee

when my rent was only $419 a month is just wringing me for money. I hope I

don't

get any mo Review from Google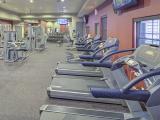 May 2018:
Stayed in few different properties around the campus and this is by far the

worst

.

Bad

experience ever since I moved in. Expectations weren't met from what was promoted when we signed the lease, felt cheated. Had

problems

with air conditioning throughout the year (both heating and cooling system was off). Called regarding cooling system (w

hole

unit have a temperature of 85 degrees during warm weather), but wasn't given a solution. Even the hallway is cooler than the unit. -.- Was asked to wait for few days to solve the issue. Can't wait to move out when my lease ends. The

1 star

given is for the students working by the front desk. They are really helpful and

great

. Would've given 0 otherwise. Review from Google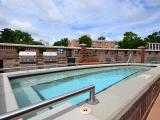 Apr 2018:
Seriously don't consider getting a place here. I just got an email from this place letting me know that the room I had planned to stay in is now unavailable a day before I was to move in. They offered me a chance to stay in a shared room instead, being a 26 year

old

veteran student it's important for me to have private space. If you are considering signing a least with these guys are a parent don't do it.

Unprofessional

and

unreliable

. Do this only as the last possible choice. Hope his helped and god bless. Review from Google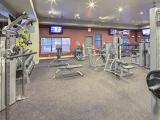 Jan 2018:
University Commons is a

great

place! I have lived here for a year and a half now.

Great

location (

close

to school & light rail in less than 5 min walk),

affordable

price (utility

fees

are very reasonable as

well

. I only paid about an

average

of $5), fully

furnished

with gym facilities, and really

nice

staffs. Depending on the room you are assigned, it can be slightly

noisy

at

night

because of the highway but that also makes your way back home feel

safer

. No need to walk through a small dodgy roads on your way from school. And compared to other places like Dinky Town, it is definitely

quiet

and

safe

. The maintenance staffs are also very

nice

and respond relatively

quick

to your orders (compared to some other places I lived in). I'd certainly recommend to others looking for a place in a walking distance from school, fully

furnished

, with a reaso Review from Google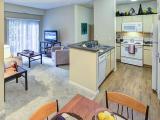 Jan 2018:
This is a

great

place to live. It is the

perfect

location- it is

close

enough to campus and transportation but the slight distance makes it very

quiet

which is always very

nice

. The staff is extremely helpful and is very attentive. The gym is

convenient

and the

free

printing and other amenities that the apartment has to offer are incredible. I would highly recommend living here. Review from Google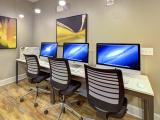 Jan 2018:
Well

-maintained amenities,

great

student life and atmosphere. Work orders are attended to within a timely manner and the front desk has

great

hours. Study room is slightly on the smaller end but it provides

free

printing services (

paper

not

included) which is super

convenient

and makes all the difference. One thing that would make the University Commons experience much better would maybe be the addition of a bus

stop

nearer the area. Review from Google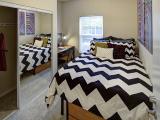 Jan 2018:
University Commons is a

great

place to live if you're a student at any of the surrounding schools! The location is

wonderful

, being right next to Hwy 94 and the Metro Green Line for transportation, a short walk from campus, and a bunch of food options within

close

proximity! The management is

very helpful

and want the

best

for each resident, I

haven't

had any

issues

with them or maintenance. The quality of the apartment is really

good

for the price I am paying, and everyone is so

friendly

!

definitely recommend

. Review from Google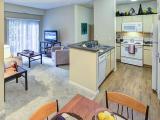 Jan 2018:
I've lived here for almost a year now and have signed to live here again next year. I've really

enjoyed

my time here and

love

all the

events

they plan for us including resident bingo and holiday

events

! We also have had a

great

experience with the maintenance staff helping us out with any

issues

promptly! I also

love

the gym here compared with other apartments in the area because it is bigger and cleaner. Lastly the front desk staff is always so

friendly

and willing to answer any questions! 😊 Review from Google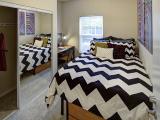 Jan 2018:
The apartment is an 8 min walk to the light rail. This is

not

unreasonable. The internet company was just replaced this month. If you lease giant black

stains

in the carpet than they are going to

charge

you.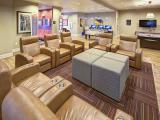 Sep 2017:
DO

NOT

CHOOSE THEM !!!! Too far from transit station and too

close

to highways.

Noisy

and uncomfortable room!! Their internet speed is so

slow

. Even

worse

, it gets disconnected at rainy days EVERY TIME !!! Plus, they

charge

unreasonably. I doubt the carpet would be as

clean

as

new

after one-year usage but still they

charge

me $310 to replace it after cleaning it myself. Again, DO

NOT

TRUST THEM!

WORST

APARTMENT EVER !!!! Review from 9/3/17 on Google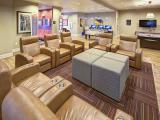 Feb 2017:
A overall very

good

apartment with reasonable price and

caring

staff.

easy

to get to the light rail station. utilities in the room is fully functioning and useful. would consider renewing but I am moving out of campus next year.

definitely recommend

! Review from 2/14/17 on Google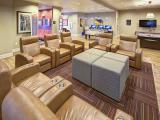 Feb 2017:
Their staff is

amazing

! If you want to live

close

to the University for an

affordable

price, this is the place.

Best

prices in the area with

great

service from maintenance, front desk and management. Review from 2/1/17 on Google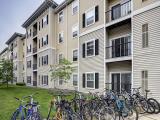 Nov 2016:
Horrible

!!! i lived in the university commons for 3 months, and I decided to move out. There are so many reasons but you can read them below from other comments. Right now, I am writing this review for the only ONE Bookkeeper who took his/her "Thanksgiving" holiday on 11/23/2016 through 11/28/2016. Because this place has only ONE bookkeeper, and who is on vacation I couldn't move into my

new

apartment until 11/28/16!!! Thanks for letting me have the

worst

thanksgiving!!!

Horrible

,

irresponsible

!!! Staff's are

good

! Review from 12/28/17 on Google