Apartment Reviews
Back to Previous
Close Tab
Additional Reviews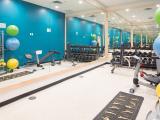 Jul 2019:
A friend signed a lease there clearly stating, I quote, "We agree to lease to you [...] one

furnished

bedroom for your exclusive use [...] in a 2 bedroom apartment" (end of quote). Yet they placed another person in her room. When she broght that up with the company, they said there was

nothing

they could do, except try to

help

her find a replacement IF SHE PAYS a termination

fee

of $350 (which she did, because she was

tired

and intimidated). It took countless phone calls and finally a visit to the leasing office manager to make the company admit that they had violated the terms of the

contract

, and that they were willing to terminate the

contract

with no further penalties or obligations, and to

refund

the termination

fee

. They, however, said that the $100 application

fee

was

not

refundable. We will try to recover it by calling their corporate office. The office manager was cooperative however, and for that reason, if we are successful in recovering the application

fee

, I might consider adding a second star to this review Review from Google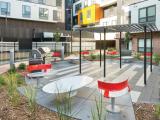 Jul 2019:
Feel like they are finding

excuses

to

charge

you extra

fines

and

fees

for "violation of lease".

Paper

thin

walls that you can hear everything from going on from

down

the hallway.

Zero

privacy - if you're looking for that, you're at the right place.

Construction

has been going on throughout the year as early at 7am. Review from Google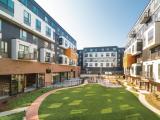 Jul 2019:
Overall, my experience living at the Marshall was

good

.

Good

location and community. I wish the pool was open later, and it would be better if you didn't have to go all the way to the garage for recycling. Review from Google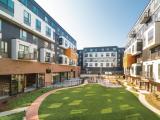 Jun 2019:
Alli has been fabulous!! She works in the office and has helped my daughter who is

leaving

there temporarily during a very

difficult

situation. God send. Thank you Alli Review from Google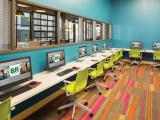 Jun 2019:
Management here needs to be reported right

away

. I got a lawyer I take this apartment management staff to court right

away

. This is on if you want a war, I will bring it full on. I will take this place to court and bring justice to the freedom of American students. Just be careful of what I can do with a lawyer. Review from Google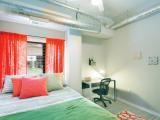 May 2019:
the hope that it will encourage more people to post, Twitter is doubling the number of characters that some users get for a tweet. The

test

means that a small group of Twitter users will now get 280 characters per tweet instead of the traditional 140 characters. Review from Google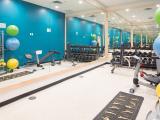 May 2019:
The community is

great

and

great

area to live in plus

nice

amenities.

Sucks

that I wake up at 730 am sharp to a sand saw every-morning for over a year now. They

never

addressed any

construction

going on prior to signing the lease and they have now shut

down

my balcony got who knows how long. Had high hopes for this place Review from Google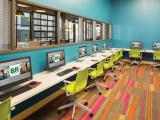 Mar 2019:
I truly don't have enough

bad

things to say about this place. While the office staff has been relatively

pleasant

, the walls are

PAPER

thin

, the appliances are

garbage

, maintenance is

awful

, and

not

only that, but it's about the least secure building even though they claim to have cameras and

security

guards 'carefully monitoring' the building. There have been

break

-ins in the underground garage by a large group of kids coming through even in broad daylight because they realize how

easy

this building is to get into. It doesn't feel like a

safe

place to be whatsoever. They also claim to have

security

that reinforces

quiet

hours- however, I have neighbors that have my walls vibrating during the week and

security

hasn't come or called me back even once.

Construction

on the building has been going on all year and starts at 7am. There are literal men staring into your bedroom window as you're

waking

up Review from Google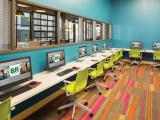 Mar 2019:
Feel like they are finding

excuses

to

charge

you extra

fines

and

fees

for "violation of lease". And having the CA live next door to you feels like living under a microscope where they are just waiting for you to

screw

up and pounce on your

mistake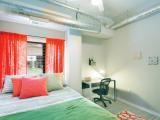 Feb 2019:
Paper

thin

walls and constant

construction

. Let me reiterate the

paper

thin

walls part. I can hear my roommate clear his throat from the other room. You can tell they slapped this building

together

with only revenue in mind and when you're living here it really shows. They're looking for any

excuse

to fine you and the

construction

has consistently ruined my

sleep

at 7 am, even earlier sometimes. This apartment is simply too

expensive

to have tissue

paper

walls and as you've probably read in other reviews the

worst

management this side of the Mississippi.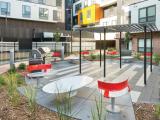 Jan 2019:
I'm completely

appalled

at how the staff treated my friend that has lived in the building for almost two years. A man and a woman who worked there followed my friend into the elevator and accused him of trespassing even after he told them his name and room number. They completely humiliated him in front of other residents and made him

leave

the building. Is this really how you train your staff?!?! If i could give no stars, i would.

Shame

on your business. Review from Google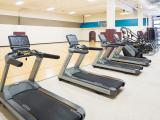 Jan 2019:
The staff here completely disrespected my friend today. Of all the residents walking through the door, the staff stopped my friend and accused him of trespassing, followed him into the elevator, got into his face, and made him

leave

. Completely

unprofessional

. Review from Google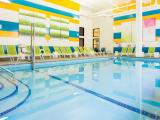 Jan 2019:
My friend lives here - he walked in and the staff cornered him in the elevator, accused him of trespassing, and made him

leave

the building. The staff also crossed personal and

professional

boundaries by touching my friend. What is the point of paying an excessive amount of rent to live in a building that

won't

respect you or allow you into your own home? Review from Google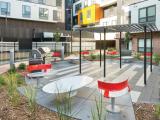 Jan 2019:
I am in one of the 4x4.5 townhomes at the Marshall. The rent is extremely

expensive

but everything was made very

cheap

. The walls are extremely thing-

not

just within our apartment but going outside as

well

. Maintenance takes weeks, I submitted a request 3 weeks ago and have called the front desk twice and it has still

not

been complete. There is

broken

glass in the courtyard which the Marshall said they were going to

clean

up but has

not

. The grills on the courtyard do

not

work. The

fire

pit in the courtyard does

not

work/is

broken

. The lighting within the apartment is

awful

- two of our light switches do

not

work. The workout gym is very

limited

. I could go on but all in all I would highly recommend going somewhere else with your money. There are better options for apartments on campus. Review from Google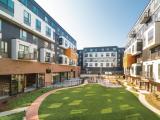 Dec 2018:
Ah yes, The Marshall. The holy grail of Dinkytown. Right next to campus, a few steps from Target and

down

the street from Blarneys. Those are literally the only

good

things about this place. If you're looking for privacy, this is the place for you!

Not

only are there

construction

workers banging outside of your window at 7AM looking right into your room, but maintiance and the rest of The Marshall staff just walks into your apartment unnoticed! Trying to have some alone time with your girlfriend/boyfriend? Too

bad

! Here comes Marshall! Coming through your window, coming through your door. Oh, you don't answer after two knocks? That must mean we can come in! The logic they have going on doesn't quite seem..

professional

. Don't get me started on the

water

pressure, the

security

guards, and the

trash

appliances. This place is practically Review from Google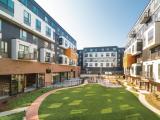 Dec 2018:
My

bad

experience was with a friend on our tour deciding if we wanted to live there. The worker who took us on the tour was rushing through the entire thing, even though we came in multiple hours before

close

. They

didn't

know any information about pricing (which is a standard question that they should know how to answer) and said she would give us a pamphlet at the end of the tour with all of the information inside. She did give us the packet, but it was completely

useless

and

didn't

include ANY of the information we asked for. We asked "How is the internet speed?" and she responded "there's wifi." We tried questioning further, and were told that the wifi is

free

, which completely works around and and

ignores

our question. We were a bit shocked that we would have to store all of the furniture we

didn't

want ourselves, and I was even more shoc Review from Google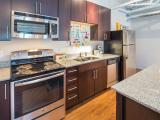 Nov 2018:
The Marshall appeals to students looking for their first apartment with amenities, a unique look, and a

well

planned tour. Once you pass the facade, the apartment itself is

poorly

designed,

falling

apart

due

to

poor

initial

construction

and in desperate need of repair. As many students have noted

due

to it's annoying obstruction of the Target, The Marshall is doing a major

construction

project

this year in repaneling the outside.

Not

only were tenants uninformed of this

project

until move in day, we were also blindsided by an inability to access 6th street by the back exit, drilling as early as 7AM, and

construction

during

break

when tenants remaining here are trying to catch up on

sleep

. The management here fits the normal description of a large management company that is uncaring and simply exists to take your money. If you desire a lifestyl Review from Google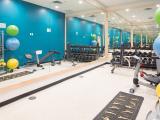 Oct 2018:
Poorly

managed — probably the

worst

management team I have ever seen around the U campus. I lived here for one year. Several examples: A sofa was

broken

when i moved in and was

never

got repaired for a w

hole

year although the management promised to replace it. The w

hole

unit was

charged

for more than $1000 for the same

broken

sofa when all 4 of us had reported it in the move-in checklist. I moved out for more than 2 months already. Yesterday, the leasing office cashed an

old

rent check that has already been cashed once in July (now is October). The managements team is

irresponsible

and

unprofessional

. You can find a much better apartment with the money you pay. Review from Google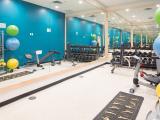 Oct 2018:
I would put a

zero

down

if that was possible. My son toured last fall and moved in this fall. They were shown an apartment that was 2x the size of the apartment they were placed into. They are in a "4" person apartment with 2 rooms (I suspect this was a 2 person apartment that they decided to cram 4 people into). When we walked in the beds were bunked. Out of the ceiling above the top bunk was a huge vent that the person on the top would have

hit

if the beds were

left

that way. The only option was to take them

apart

. Because the room is so small, in order for the beds to both be on the floor with about 5 feet between them, we had to move out the desks and chairs - I had to store the desks at my house. There is 1 tiny closet in the bedroom.

Ridiculous

. The washer/dryer is behind a door - it is

not

a room. The door rams into the kitchen Review from Google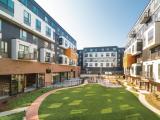 Sep 2018:
Fantastic amenities which include a large gym, indoor pool and massive outdoor and indoor lounge space. I

love

how I feel like a valued resident and above all, I

love

how

clean

my apartment is!

Love

its modernness and the location.

Wonderful

place to live as a college student. Review from Google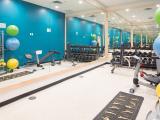 Jul 2018:
The building and amenities are

nice

but the management is

horrible

. The only major

positive

is the location to campus. I've lived here for 2 years and they

aren't

willing to work with you on anything. When asking questions I get different answers from each person I talk to in the office. I've had

issues

with my lease multiple times and have had to resign it

due

to mistakes. While switching units for my 3rd year here, they tell you the day of that you have 24 hours to complete the move. The walls are extremely

thin

so you hear everything around and above you. I moved in and the entire unit was a

mess

and there were multiple items

left

by the past residents, including

garbage

on the balcony. The appliances are

not

good

quality and when maintenance is called, they tell you that it's fine. I pay extra for underground parking which is

poorly

Review from Google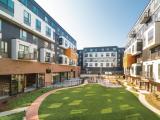 Jun 2018:
I moved out more than a month ago and I still couldn't get my

deposit

back even though they said they would return it in three weeks. Management is

rude

and will try to

charge

you for every little thing. Even when you move in, they will come up with small payments and tell you it's required when you

don't

really have to pay them. Walls are extremely

thin

and rooms are just

okay

for the price. You can definitely find cheaper and better apartments in the area. I

don't

know a single person who

enjoyed

their time in here; people mostly go somewhere else after their lease ends. Review from Google
Jun 2018:
Very

bad

management! They're

horrible

at coordinating the maintenance... at the end you will

never

receive your

deposit

back. If you want to deal with it you are welcome to stay! Review from Google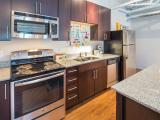 Jun 2018:
If you

love

hearing power drills next to your head every morning at 7am all summer - this is the place for you.

Not

to mention paying a full months rent for only 10 days in August. Also, you won't be placed in a particular room - they can put you wherever regardless of your ranking they have you fill out (this will hopefully be banned soon once the legislation passes.) I also call all their appliances and furniture "ikea outlet quality" because it is bound to

break

no matter what. Manager on site is of no

help

.

Scam

!!!! Review from Google
Jun 2018:
I signed my lease Friday and when I moved in Tuesday my apartment bedroom was

disgusting

. Both the bedroom and bathroom still had

dirt

from the previous renter. There were used banddaids and cotton swabs

left

on the floor along with

trash

all inside the bedroom and bathroom. The staff was fully aware that I would be moving in and

failed

to take the time to send a cleaning service upon my arrival.

Not

a

good

first impression.

Not

impressed

with these apartments at all. Review from Google