Apartment Reviews
Back to Previous
Close Tab
Additional Reviews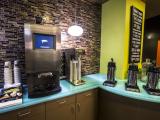 Feb 2020:
BE SURE TO SEE YOUR ACTUAL ROOM or, at the very least, the blueprints of the floorplans, because there are a number of styles of rooms under one floor plan at The 700. For example, I rented a 2BR-2BA B plan and the room we received resembled the A plan seen on the website. It took months of negotiations which had to escalate to the property managers in Denver, CO to even generate a lease for the room layout that WE WERE ACTUALLY PROMISED via email. Otherwise, ground are generally

clean

(halls

smell

often, however),

security

is

good

, and the units are

nice

. Parking is EXTREMELY

expensive

($175/month for underground, heated parking, nearly 50 spots) but utilities (cable, internet) are reliable and

fast

. Our w

hole

unit plays multiplayer games

together

and streams movies with no

issues

.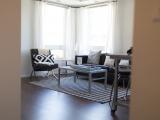 Oct 2019:
Apartments were

nice

, the sky lounge was a

nice

place to hang out and study. The management changes over extremely often and I had a few costly

issues

get looked over because of the management changes and all that get

lost

in the shuffles. My roommates have mentioned finding various phantom

charges

applied to their accounts, be cautious! They were

good

at removing them if you contest it but I'm sure many residents would just pay. It's right by a light rail station and is a 5 minute walk from the 3 and campus connector. If you drive, it's

near

94 freeway. The underground parking is

nice

. Know the spots that aren't

near

any pipes or cables. They would put

notices

on the walls only 24-48 hours ahead of time so if you're out for the weekend, you

risk

getting your car

towed

. Speaking of car towing, I had it

towed

once despite having my tag visible. Management took months of "looking into it" to find the photo proving the tag was on the mirror Review from Google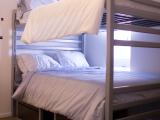 Sep 2019:
So far, I've had an

excellent

experience at the 700 on Washington. The facilities are

awesome

, and I

love

the view from the Sky Lounge on the top floor. It's in a fantastic spot, right in the middle of campus. It's also just steps

away

from the light rail if you want to go to the Mall of America, Downtown Minneapolis, the Airport, or more! 10/10

would recommend

to anyone! Review from Google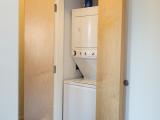 Aug 2019:
Stay

away

. If you ever have any questions get ready to ask kids who have

no idea

what the answer is. Keep in mind I have recognized names of past people who have worked here commenting 5 star reviews. Students be weary. Desk workers are extremely

unhelpful

, and many

quit

, leading to this

problem

getting

worse

. In my time, I saw 6? Different people working the desk, as many

quit

. They have little to

no clue

how everything works, I was told I could move in a certain date by these guys yet when I show up they had said I was

wrong

. Also nevermind the hours, multiple times people are

not

at the desk even though they have hours during those times. Also $1500 for these apartments is atrocious, but nonetheless an apartment is an apartment. I would 100% recommend staying

away

. Review from Google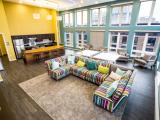 Jun 2019:
"Very luxurious apartments!

high quality

amenities such as

fast

wifi, fitness room with

new

equipment and machines, a sky lounge and

excellent

service from the 700 staff. The apartments are very high end and are an unbeatable value for students looking for a lavish place to live at a

good

price.." Review from Google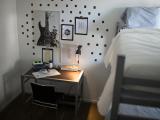 Apr 2019:
The 700 On Washington is a

great

place to be! Helpful staff, updated and

spacious

apartments, and

wonderful

residents! Location is

perfect

and the pricing is extremely reasonable. Overall a

great

community! Review from Google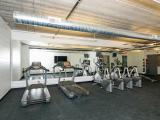 Apr 2019:
If you are a reader, please keep in mind that previous 5 star reviews are from residents who were offered prizes to place

positive

reviews for our apartment building. I originally did

not

have any

problems

when I first moved here, I am

not

even going to mention minor

issues

that I am having here. But I do want any reader to be aware of major

problems

. The maintenance has become

worse

over time,

issues

become fixed (if ever) much later than when an order is placed, this was

not

the case last year. Of-course the most critical issue is constant trespassing from homeless entering the building. They placed a 24hour lock on door entrance, but because we

don't

have

security

after-hours (at least on all weekdays) trespassing still occurs. Of course this can happen anywhere, but it has definitely been occurring a lot here. I will hold off on minor

complaints

to myself, as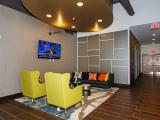 Mar 2019:
Not

sure where my previous review went? If you are a reader, please keep in mind that most previous 5 star reviews are from residents who were offered prizes to place

positive

reviews for our apartment building. I originally did

not

have any

problems

when I first moved here, I am

not

even going to mention minor

issues

that I am having here. But I do want any reader to be aware of major

problems

. The maintenance has become

worse

over time,

issues

become fixed (if ever) much later than when an order is placed, this was

not

the case last year. Of-course the most critical issue is constant trespassing from homeless entering the building. They placed a 24hour lock on door entrance, but because we

don't

have

security

after-hours (at least on all weekdays) trespassing still occurs. Of course this can happen anywhere, but it has definitely been occurring a lot here. I will hold off on minor

complaints

to myself, as I am

not

trying to bash on this place, but thought that potential renters should be aware of these major concerns Review from Google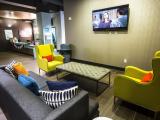 Mar 2019:
The 700 on Washington is the most welcoming, upbeat and

wonderful

community in the Minneapolis area. The staff is always so

happy

and willing to

help

their residents, and the w

hole

community makes you feel like you're at home. I highly recommend the 700 to anyone looking for a

new

place to call home. Review from Google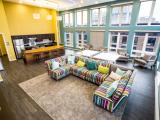 Mar 2019:
I have a

good

buddy of mine that lives here, and I tell you, the front desk/leasing staff, and the maintenance team are

very helpful

. The front desk assured us that the toilet would get fixed before the end of the day(it was a Wednesday), and sure enough, the maintenance guy was up there within a couple hours. The front desk/leasing staff and the maintenance staff are always

friendly

whenever I'm in there. I'm

stuck

in a

contract

at my current place, but if I

wasn't

I would seriously consider moving into the 700 On Washington! Review from Google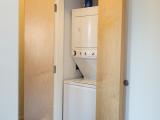 Jan 2019:
This place, out of all the other student apartments, really feels like home to me! I just

love

it. Review from Google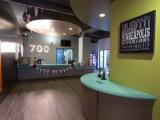 Jan 2019:
I feel proud to call the 700 on Washington home! Staff and community members always greet me with a smile, which creates an ambiance that's rare in a neighborhood of this size. The apartments are definitely

affordable

in this market, and being

across

the street from the light rail is truly a game changer when it comes to saving on transportation. I

would recommend

the 700 to anyone looking for a functional place to live

close

to downtown and UMN campus! Review from Google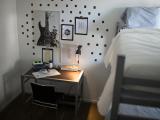 Jan 2019:
I have been in this place for about three years so far and am going to renew my lease. I really

enjoy

my stay. Generally, this is a very

good

location - right next to campus, a block

away

from train station, lots of bars and restaurants and so on. More importantly, staff members are very

nice

and work in weekend too. I

haven't

experienced anything extremely

bad

, except a very few occasions when students spilled their

coffee

but staff came to do cleaning right

away

. I

would recommend

this place to anybody who is looking for a place for long term stay. However, I

haven't

done any price check and comparison with other places in the neighborhood for a while. Only suggestion is for owner that should keep lease manager and

good

staff members staying longer, and

don't

use third

party

for collecting rent and

fees

that will make living

cost

higher. Review from Google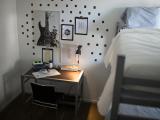 Jan 2019:
Pretty Nifty.

Good

location, being

near

the light rail and most of west bank.

Great

and

friendly

front desk staff and maintenance is usually on top of it. Rooms are pretty

spacious

and have

good

furnishings (though there arent any

trash

disposals in the sink). All around a pretty

good

bang for your buck, definitely check it out if you're getting an apartment for the first time . Review from Google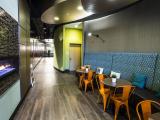 Nov 2018:
Great

location to campus.

Friendly

and helpful staff.

Fun

activities to create a community. Review from Google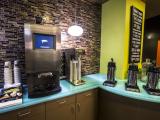 Sep 2018:
Entering this apartment is very warm and welcoming with

amazing

lounge space. The location of this apartment is

great

for university of Minnesota students, like myself. A few things I wish was

changed

was updated kitchen appliances and bathroom appliances. For instance, a better kitchen and bathroom faucet. The showers are

perfect

size but would be better with an updated shower faucet. Review from Google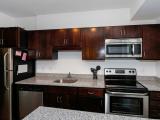 Aug 2018:
Living at the 700 has been a

great

experience. Location is ideal and the underground parking is

convenient

. Maintenance requests were also addressed in a timely manner, which was much appreciated. The only thing I would

complain

about would be the cleanliness of the apartment upon my arrival. Review from Google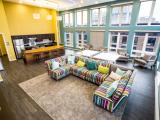 Jun 2018:
I have choosen 700 on Washington as a

safe

home to spend my last year in the graduate school. It is always a warm and cozy place for me to think of on cold winter

nights

. I get kind greetings and cheerings from the staff everyday. The price seems high at first glance, but after talking to other students living in other complexes nearby you would find that 700 on Washington is a

great

value! Review from Google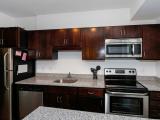 May 2018:
First off, just a heads up the 700 on Washington pays for

good

reviews. The 700 is misleading on their asking price. The price they advertise is

not

actually what you pay per month. You will be

charged

many additional

fees

so expect to pay about $110 more than they advertise. Additionally, some utilities are split

across

the floor, forcing you pay for other peoples utilities which is

ridiculous

, and you can expect to pay at least $50 per month in utilities. For such a high price you would expect a

nice

, functioning apartment. When I first moved in the apartment had

not

been cleaned and appliances were

not

working. The appliances had

problems

throughout my lease and were rarely all working at once. The sinks all

clogged

easily, and the kitchen sink had no

garbage

disposal. The heating and air is set up so it

runs

from one bedroom

across

the a Review from Google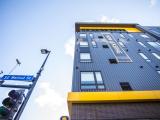 Mar 2018:
Great

location! Super

convenient

for students since it's right on campus. Plus the light rail station is so

close

it makes it really

easy

getting to classes. The staff is also really

friendly

and helpful, and the

coffee

machine is

great

. Review from Google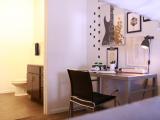 Feb 2018:
The 700 has a

friendly

and

very helpful

group of staff members. The location is

awesome

as

well

. Only downside to this place is that the

coffee

machine

doesn't

operate 24/7. Review from Google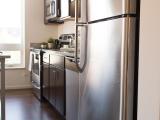 Jan 2018:
You should be aware that 700 on Washington are offering gift cards for people who post reviews so they might be biased. The location is the main selling point. It is

close

to campus which is

convenient

. However, it is also

close

to a bar and there are sometimes

drunk

people in front of the building. People have thrown up and peed in the entry. The apartment is

pricey

for what you get. In addition to the listed price, expect to pay $40-50/month for utilities, $25/month for being on a higher floor, and $50/month if you want a 9 month lease instead of 12. The apartment comes with cable which is a

waste

of money in my opinion but you

can't

opt out of it. The internet connection is often

slow

. Just tested it and it was 3 Mbps

Down

, 8 Mbps up, and a 55 ms ping. There are a lot of minor annoyances in the apartment. For example, the kitchen si Review from Google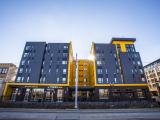 Dec 2017:
Hot Diggity dog this is a sweet apartment! I've spent some times here with friends, and boy it is a pretty

fun

place!

Nice

rooms,

great

location and overall

great

experience! I would

definitely recommend

this to anyone needing a place in the area! Review from Google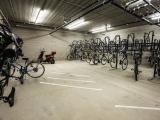 Oct 2017:
The 700 is a stellar place to live! The location is

perfect

if you are going into a health profession and have to be in Moos for those 8 AM labs. The people at the front desk always welcome ya with a smile and a

friendly

hello. The maintenance workers are also exceptionally prompt and

friendly

! Complimentary

coffee

in the lobby- comparable price of rent to other apartment buildings around campus-

convenient

location-underground parking-

great

sky lounge for studying. Check it out! Review from Google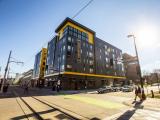 Sep 2017:
700's people are very

nice

, both our neighbor and the people in office. Especially XXXX is a very kind and helpful person. She helped me settle here! I hope in the future someone in this apartment could fulfill the work we asked for (our kitchen shelf.....) Anyway, everyone is busy here, but I believe the 700 is always my better choice in the US. Just hope our kitchen shelf fixed soon... Review from 9/18/17 on Google