Apartment Reviews
Back to Previous
Close Tab
Additional Reviews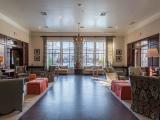 Jan 2021:
This place is

horrible

. It's

dirty

, full of

bugs

and the management is horrific. They do

not

care

at all about COVID safety.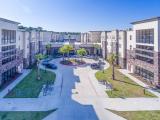 Sep 2019:
great

location and installations! Also the

events

for the residence are

great

and super

friendly

staff!! Review from Google
Sep 2019:
Great

location and

good

sized rooms.

New

pool furniture is really

nice

.

Good

game room and

friendly

staff. Review from Google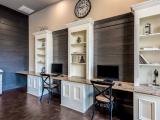 Sep 2019:
I like

the convenience of parking in the garage on my floor,

free

food at resident

events

and ease of access to the 33 bus route to campus. Plus SW Rec is real

close

and I can walk or jog over there. Review from Google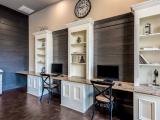 Sep 2019:
Great

sized bathrooms, 24/7 gym and study room.... Overall no

complaints

and

great

place to stay. Review from Google
Jul 2019:
There is a complete

infestation

of

roaches

not

only outside in the hallways and stairwells with the copious amounts of debris,

litter

, and

spiders

, but they have taken over my apartment. I had

pest

control come into my apartment one morning a couple months ago, but it did absolutely

nothing

. We've had to remove and

throw

away

dishes/pans from the cupboards because of the abundance of fecal matter

left

behind from the

roaches

. We have to - quite literally - watch where we step and turn on lights at

night

to make sure we

aren't

stepping on

cockroaches

. No matter how much bleach we use or cleaning my roommate and I do, they have continued to grow in numbers. Because I have a dog, one of the maintenance men told me that I would have to "lock her up" for the entire day on Thursday (which is the only day

pest

control apparently comes) while I am at work for Orkin to enter my apartment. Unfortunately, it's been a

nightmare

trying to get them to come on a different day when I am

not

working, and I was told I would have to pay out of pocket if I chose to speak with them directly Review from Google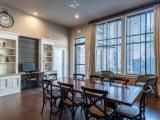 May 2019:
took a tour with parth, he was very

nice

and helpful. the manager, jen- was more than accommodating. Review from Google
Feb 2019:
The rooms (and bathrooms) are of

great

size and quality. The amenities are

nice

(pool, game room, study space, etc.), although I personally tend

not

to use them outside of the solid gym. Parking is an issue for them, as there is no guest parking, which can be frustrating to say the least. Management and the front desk are amicable, although they are sometimes hamstrung by company policy. I

would recommend

(and have recommended) this complex to friends.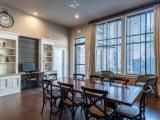 Feb 2019:
The area is

lovely

. I moved here with a boyfriend and even though that didn't end up working out this place definitely has. The staff is very

friendly

and accommodating. So glad I ended up moving here. Review from Google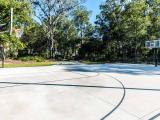 Feb 2019:
The

new

management has done such a fabulous job, truly luxury living at its finest. Couldn't have asked for a better place to live in. They

care

, they listen, it's

clean

. Will stay here for a long time. Review from Google
Feb 2019:
I've loved living at Vhouse & will be resigning! The rooms come fully-

furnished

and have

plenty

of space. The bathrooms are also

spacious

& the walk-in closet is a huge plus. They also added a

new

cafe while I've been living here that has a ton of healthy options. Review from Google
Feb 2019:
Amazing

property and

great

customer service. I recently went to take a tour and the staff was

very helpful

. I

love

the pool and cafe area, but I think my favorite is how

spacious

the apartments are. I also like the TVs by the pool. Review from Google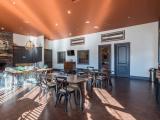 Feb 2019:
The

new

management has really turned this place around.

Lovely

grounds,

great

city-living feel too.

Love

the pool. Review from Google
Nov 2018:
Pros

:

Decent

amenities (but

not

nearly as much as promise during tour and on move in)

Big

apartments and bathrooms

Furnished

Student residents

Close

to campus city buses staff is usually

nice

, but they

don't

have the jurisdiction to resolve most

issues

ok-ish price

Cons

: NO PARKING (YOU WILL BE

TOWED

) Building door locks are

broken

and

unsafe

(an apartment was

broken

into and VH

didn't

let the residents move off the ground floor despite them no longer feeling

safe

and there being available apartments) Need to walk 1 mile to

throw

trash

away

(literally a 15 minute walk with a

trash

bag) Maintenance requests take consistently MORE than 48 hours to complete (and they talk

down

to your requests and act like you're selfish for needing your AC to be fixed, or needing a bed in your room upon move in) the

don't

have hired janitors/cleaning service - Review from Google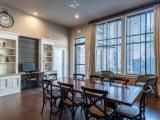 Oct 2018:
Amenities are the only plus to this place. Management is

terrible

.

Nothing

ever gets done on time. I had lived here for a month before they had cut the mailbox keys. The maintenance request that was supposed to take 72 hours took 2 weeks to complete and only because I

raised

a fuss at the front desk. My room faces the pool area and I can hear the music from the pool all day long. Sometimes they forget to turn it off and I can hear it all

night

long when I'm trying to

sleep

too. Half of the stairwell doors dont lock properly so anyone could get in your building and wander the halls. I would

never

resign a lease here. Review from Google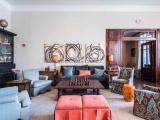 Sep 2018:
BEWARE

! Absolutely NO parking! You will get

towed

or ticketed if you try to park on the grass or on the side of the building.

Cops

patrol the area and wait on you to

get out

of your car & then give you a ticket. It happened to my roommate 3 times and myself 1 time. Building is

Infested

with

roaches

.

Paper

thin

walls that allow you to hear every conversation your neighbor is having. I could even hear every time she flushed the toilet. Our dishwasher was

broken

for 3 months before they sent someone to look at it & said it was fixed but it

wasn't

. Someone crashed their car into the dog park area & management literally propped the gate against the fence & it has remained

broken

for 2 years. The siding on the building falls off anytime a strong gust of wind blows. The staff in the front office are

unprofessional

rude

students. Review from Google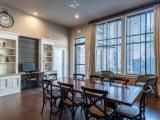 Aug 2018:
Honestly, just do yourself a favor and cross this complex off your list of potential apartments. The walls are incredibly

thin

, I was able to hear the conversations that my neighbors were having. The

trash

piles up

near

the parking garage, speaking of the parking garage, there are around 7 parking spots for guests. They do

not

have enough parking spots for the people who are paying to live there. I was sent a $290 bill when I moved out and when I tried to contact the complex I was

never

sent an email back. I called and no one answered. Just go ahead and remove this place if you are looking for somewhere to rent. Review from Google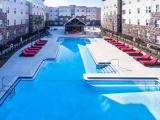 Aug 2018:
Varsity House is in violation of Florida law requiring available parking to all of it's tenants. We are currently under council through our attorney to initiate a class action lawsuit to include all tenants who have been

refused

a parking space. According to their website, parking is an "ammenity" and "all amenities" are included in the rent. Please verify with Varsity House that your family member will be afforded parking as they do

NOT

disclose this information before lease signing. AGAIN, VARSITY HOUSE DOES

NOT

PROVIDE PARKING FOR ALL OF IT'S TENANTS. If your family member has a vehicle, there is NO LEGAL overnight parking available anywhere around this facility. Review from Google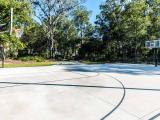 Jun 2018:
I

love

living at Varsity House because of the sense of community I feel when living here. They often hold community activities at the pool or in the main lobby such as Game

nights

or the occasional BBQ. Review from Google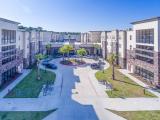 Jun 2018:
My apartment is

clean

and the maintenance has been helpful in a timely manner Review from Google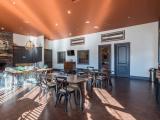 May 2018:
RUN

AWAY

!!! Do

not

sign here. I lived at the varsity house for three semesters. Where do I start?? The place is

infested

with silver fish

bugs

, no matter how much we spray our apartment. When the Varsity House claims they have a "safety system" on their website:

don't

believe it. People

break

in

all the time

because the doors could easily just be jammed open. If you sign here, I hope you like the

smell

of weed and

trash

, because that's what the hallways

smell

like. From day one "management" has been

nothing

but

rude

and demeaning to my roommates, which I have witnessed first-hand. The previous 2 managers over the past year, have done everything they can to make us feel unwanted. Rolling their eyes,

ignoring

us, walking

away

while talking to them, etc. Note: both of them were fired after their short employment, I have doubts the next mangers w Review from Google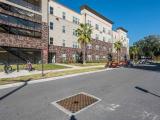 May 2018:
Went on a tour today and the complex was really

clean

and

nice

. I

love

the style of the office and the way the hallways are. It looks like a

safe

place, you need a key fob to get everywhere. Also they informed me that there is a

new

manager and that he was working closely with residents in addressing their concerns. This is something I really want to have where I move in. I am looking forward in signing a lease! Review from Google
Mar 2018:
Internet goes out way to often and for way too long. Internet is definitely a necessity if you're going to school here. Super

thin

walls as

well

. Review from Google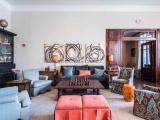 Feb 2018:
I

love

the location of the complex, the bathroom and closet are

spacious

, the clubhouse is really

nice

and the office/maintenance staff are very

friendly

and helpful. However, walls are

thin

, parking (visitors or residential) parking can be a

hassle

, and the

new

management is

not

great

at all. Before the

new

management, I would have rated more stars, probably 4. Review from Google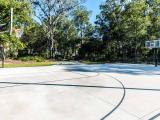 Jan 2018:
LIVE SOMEWHERE ELSE. There is

nothing

stellar at Varsity House to set it aside from other complexes. For reasons I'll explain below, your living experience could end up with you being slightly irritated 24/7 for a year. I would have rated this complex 4 stars a few months ago. After the

new

staff came in, the complex has been on a steady decline. I'd venture to say that most of the 4 or 5 star reviews you find are because the complex gives residents

free

food to

leave

reviews. I know several people living in the complex and all of them have the same experience. Here's a list of some of the things you can expect: -

Broken

doors: The doors that lead into the buildings

break

all the time

and they rarely get fixed. This is a

security

issue because ANYONE can enter the buildings. One building had no handles on the doors (and still has non Review from Google