Additional Reviews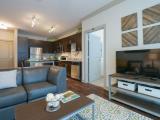 Mar 2019:
My daughter has lived at the Standard since it opened. The staff has been very accommodating. We chose this location for its amenities,

close

proximity to the university and because we felt there was a lot of retail and restaurant choices within walking distance.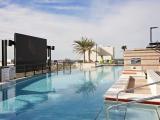 Mar 2019:
I've lived here since the Standard opened and I have had a a

great

experience so far. My favorite amentity would have to be the pool, it's

enjoyable

and relaxing atmosphere makes it a

great

place to hangout with friends. This is the second time I've renewed my lease. It's

great

to be able to walk everywhere and so

convenient

to be so

close

to campus, Target and Publix!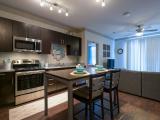 Dec 2018:
I

am renewing

for my third year living at The Standard and I have been very

happy

there!! The location and amenities are

amazing

,

issues

that the building had when it first opened have been taken

care

of, and maintenance is

quick

and responsive. Review from Google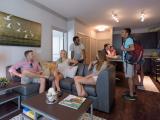 Nov 2018:
Four months after

leaving

, I still didn't get my

deposit

check. No one responds my email. Every time I call leasing office and try to talk with the manager, they have a million reasons that why the manager doesn't in the office. The most important thing is they always offer me some inconsistent information, which means they could be

lying

. They don't want to fix the

problems

and just want to cover up the

problems

. Review from Google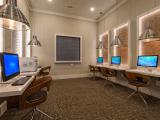 Nov 2018:
The Standard is

not

only in

close

proximity to campus and Gainesvilles

night

life, but management are always available and

quick

when things need to be done. The Standard also has state of the art swimming pools, golf simulator, gym, etc... you name it they got it!

definitely recommend

signing here and will surely miss it once graduation day comes! Set The Standard and Go Gators Baby! Review from Google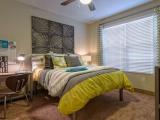 Nov 2018:
I've had a

great

experience here. Lived here the last two years and whenever i had a

problem

they were very

quick

to respond to it. The proximity to the campus is

awesome

along with having every necessity walking distance. The staff is also

very helpful

and

friendly

. Review from Google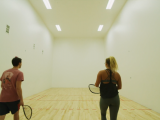 Oct 2018:
We are just beginning our experience with The Standard, but I wanted to take a moment to write because so far, with the application process, the staff has been so

friendly

,

knowledgeable

and accommodating. The tour was

well

run

and the building was just

lovely

. Even today, on a busy registration day, all of my questions were answered promptly and professionally. Thank you, Sandra Kaszak Review from Google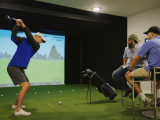 Oct 2018:
I have been very

happy

with my experience at The Standard in Gainesville. The office staff and managers are

always helpful

and have responded promptly to emails. Considering all the tenants they deal daily, they are always so

nice

and if they don't know the answer to something they find out right

away

. The amenities and location are

perfect

and so

nice

. Our apartment very roomy and I

really like

how all the rooms are very

close

to the same size so the

cost

is fair to everyone. I honestly

cannot

say anything

bad

at all about my experience so far. :) Review from Google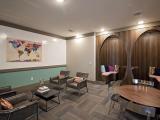 Oct 2018:
In the process of taking over a lease and management seems to be very responsive to make sure process is smooth. Review from Google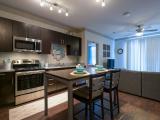 Oct 2018:
This place was

terrible

, I moved in and I had no amenities for 6 months, they

charge

$150 a month for parking which was nonsense. Paying an arm and a leg for a

hole

in the wall, my bathroom door had a patched up

hole

and they wanted to

charge

me for that upon moving out. Another thing that had me super

mad

was that there were bed

bugs

after 3 months living there which was

disgusting

. Only

good

thing they have going is the location and amenities, everything else is a no go, save your money and go somewhere with better management. I rather take a bus and live in a better place than walk from there. Review from Google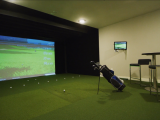 Oct 2018:
Rip off, there are so many

fees

added to everything. The electrical bill will

not

be covered by social you will have a

fee

. You have to sign up for simply bills which

charges

$60 a year to divide your bill and $3 monthly to store your payment. Social

charges

convenience

fee

to pay your rent and they add monthly insurance.

Scam

Review from Google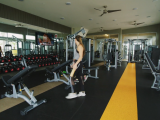 Sep 2018:
I signed here even after disregarding the already

negative

reviews this place had as I wanted to live really

close

to campus. Please take all of these

complaint

seriously. I'm 1 month into my lease and I wish I could cancel it. The printer they have is always out of ink; I've attempted to print about 7 times and every time there's no ink, so don't rely on their claim of having one. All of the kids who live here are spoiled and have

no idea

how to be sanitary. There's

pizza

and other leftovers smeared all over the elevator, stairwells, carpet, doors, hallway, etc. Kids

leave

garbage

everywhere and it makes the entire place

smell

bad

. It takes the staff a week to process any packages that arrive, so don't even

waste

your time getting amazon

prime

as 2-day shipping does

not

exist here. My roommate ordered $200 worth of clothes deliver Review from Google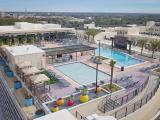 Sep 2018:
Love

living here! Staff is

awesome

and

friendly

, move in was a breeze. One thing I would say is that they need to bring in some painters to refresh some of the hallway walls, and occasionally they are also in need of a

good

vacuum - otherwise, thanks for all your hard work! Review from Google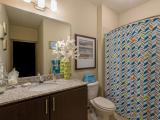 Aug 2018:
if you want to find your prince charming chad from midtown throwing up in the hallways, this is the place to be. pretty sure your

security

deposit

pays for people to write 5 star reviews. wild how such a place with

big

promises could possibly be this

terrible

. Review from Google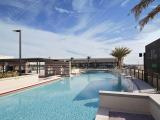 Aug 2018:
Honestly, I would take the other

negative

reviews for this apartment very seriously--a 2.4 star rating is high for this place and that's simply because of the location and amenities. It is

disgusting

to live here for how much we pay and management is also

awful

.

Not

to mention the rooms (at least in the 4/4 I lived in) are very small and it's

difficult

to move the furniture to how you would prefer it. Stairways are always

trashed

and the doors will get

stuck

or just completely

not

open. I've attached pictures of some of what you'll see here. I understand they

can't

control delinquent behavior but

trash

like this is such a frequent issue that the complex should take better steps to rectify this issue and keep their establishment

clean

(especially when they

charge

so much money in rent). I spent two weeks trying to contact a manager yet they we Review from Google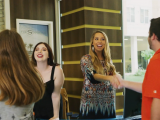 Aug 2018:
First and foremost, any of the

positive

reviews posted were surely made by Standard employees who were coerced or incentivized to do so -

don't

LISTEN TO THEIR SHALLOW COMPLIMENTS ABOUT THIS

ABYSMAL

EXCUSE

OF AN APARTMENT BUILDING! I am

lucky

enough to no longer be living there however, the experience I had while being a resident was

nothing

short of

horrible

. The management and employees that are suppose to

help

tenants are beyond incompetent. The maintenance staff were the only

nice

and helpful people I encountered while living there. The place is so horribly built. The stair wells were

disgusting

and

unsafe

,

broken

glass,

vomit

, people's

trash

& THERES NO VIDEO CAMERAS. In addition, homeless people and trespassers often wandered through the building and premises. Throughout the year, maintenance would come regularly to replace the

poorly

ma Review from Google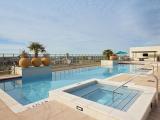 Aug 2018:
This place is the most over hyped , over priced complex around. The customer service is non existent.

Beware

of your

security

deposit

returns. Another money grab..Take pictures before you move out. Review from Google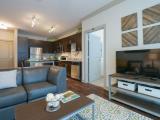 Aug 2018:
Like in all campus apartments there are residents who

don't

care

if they spill things or drop

garbage

in the hallways. The Standard housekeeping staff is doing a much better job at keeping public areas

clean

and in

good

repair from when the building first opened last year. Front desk staff have been helpful to me and since Target, hotel, and the restaurants have opened downstairs the parking situation has improved for those who

aren't

paying for a spot.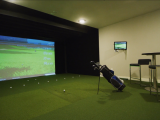 Aug 2018:
There is

mold

in my apartment. I have been

sick

for 4 weeks now and so is my roommate. The property management will

not

respond to my emails or call me. Do

not

live here! My health, a

mold

infection

in my lungs, isn't even the worth the degree I'm earning here!!! Who cares about the pool! When I first moved in I gave this place 4 stars, the only reason this place has

1 star

from me now is because it won't let me give

negative

stars. Review from Google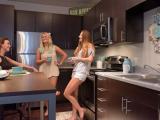 Aug 2018:
This is the most

poorly

managed apartment complex in the entirety of Gainesville. Almost all aspects of this facility are

abysmal

, from the management to the residents this has to be the

worst

place to live around the University of Florida. DO

NOT

SIGN A LEASE WITH THESE

CROOKS

!! They shadily

increased

my rent under false pretenses then,

ignored

my communications when I attempted to discuss it with them. Chalking it up to "a blanket rent

increase

" when half of my neighbors are paying the same rent. The

security

is more concerned with protecting the "penthouse pool" than preventing theft (my own doormat was

stolen

by my neighbors while the

security

was stopping the residents of the Standard from accessing the "off-limits pool"). Unless you want endless headaches from incompetent staff/management I

would recommend

staying

away

from this living h Review from Google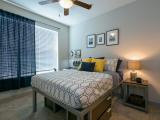 Jun 2018:
Why am I writing this review at 2am on a Tuesday you ask?

Well

youd think after 9 months the standard would have fixed the random

fire

alarms

going off....they

didn't

Review from Google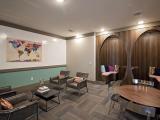 May 2018:
This is the

worst

experience I had ever had in an apartment complex. My girlfriend and I were in the process of moving things into the standard. I pull up to the garage to get in and before I can pull out the parking pass to scan, a man

runs

up to my window , and starts

cursing

me out about how I need to

leave

to property,

threatening

me, and tells that the

cops

are being called. Before I can even get a word out, he reaches into my window and GRABS my parking pass. I had to then spend half the day trying to contact the office to get my parking pass back. The employee's name is Rick and Standard employees like Rick make you question why anyone would pay 1500+ a month to receive treatment like this. For a parking pass that costs an extra 150 a month, there is no way residents should be treated like this. This place is a money grab that kicks th Review from Google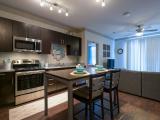 May 2018:
I've spent over 3 months and 6 calls to try to receive my $100

deposit

from The Standard. I talked 4 times to the manager at The Standard, and each time was told he would take

care

of it. I even called Landmark Properties (who owns The Standard) and was told "the check is in the mail"...still no check. Review from Google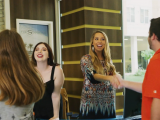 Apr 2018:
These guys are going to

charge

you absurd prices to park and then

tow

your car if your "

not

in the right spot." There is absolutely no respect shown for the residents who live here, and

not

a single person there cares as long as there making there money.

Terrible

place greedy people Review from Google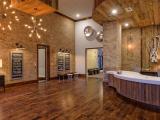 Mar 2018:
Office members assisted me through each step of the application process and thoroughly reiviewed the lease with me personally ! Review from Google