Back to Previous
Close Tab
Additional Reviews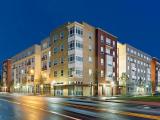 Jul 2019:
This place just wants to take your money. They have

terrible

staff who always look bored or on their phones. They

care

about

nothing

but

charging

excessive rent for

mediocre

space. The maintenance staff is horrific. One guy literally stunk of

alcohol

while working.... they enter your apt,

don't

respect your space. If you are apt hunting, keep looking!!! You can definitely do better.... just look at the apt complex directly

across

the street....like 2nd Ave apt. Review from Google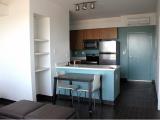 Apr 2019:
Another one if the

great

buildings of Gainsville FL that have seen better days, has lots if potential, but location is the issue. Review from Google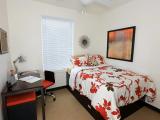 Mar 2019:
I am 27 years

old

and am in the college of medicine. I say that because 1- I am

not

straight out of undergrad, nor is this

close

to the first place after becoming independent 10 years ago that I have lived. 2- Being in the college of medicine has me up early and getting home

late

. Take those factors in mind while reading this review. This place is

not

the

worst

place I have ever lived in, but it is FAR from the

best

.

Pros

- 1)The maintenance team is *usually* expeditious and able to do a pretty

good

job. I have put in a couple work orders and all have been taken

care

of

quickly

and without

hassle

. 2) There is a washer / dryer in every unit, which is apparently a rare thing to find in gainesville? They are super small in the studio units, but then just about everything is tiny in the studio units. 3) The units are fully

furnished

, which is

convenient

for people moving by themselves from out of town to

not

have to stress about moving furniture in alone Review from Google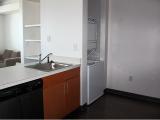 Feb 2019:
The maintaining is

good

. They always fix everything in 2 days. So why I put

one star

here? I have to say most team members are pretty

good

. They work hard and their attitudes are

good

. However, there is an only one member called Megan whose attitude is really

bad

. Indeed, she will

help

you, but she is really impatient. Although she finally

help

, you will still feel really

bad

. The Continuum deserves

5 stars

without Megan. Review from Google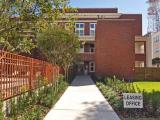 Dec 2018:
It is hard to find exclusive graduate and

professional

housing, and the Continuum provides just that! Review from Google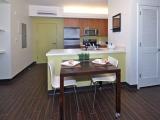 Nov 2018:
The environment is fair. The location is very

convenient

. People in the leasing office as

well

as the maintenance workers are very

nice

. My only

complaint

is that the wall is too

thin

and I can hear every movement outside. The tenant who lives upstairs likes to play

loud

music at 3 am which makes me pretty

mad

. Review from Google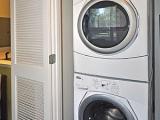 Nov 2018:
See,this is what this apartment done after u moved in 2 months. Im sure no one will be

happy

to see this after u came back at 8pm Review from Google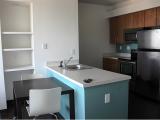 Sep 2018:
If I could rate this place 0/5 I would! Untimely responses to serious

issues

.

Water

puddle

develops outside of my door every time it rains (which is often) and

leaks

into the apartment unit. Greeted by

nasty

red

stain

on mattress when I arrived.

Dirty

and

damaged

appliances. Finding hair all over from previous resident. Maintence takes for ever. Missing furniture when I moved in.

Clogged

shower drain,

leaking

faucet,

leaking

washing machine. Cable goes out every rain storm. It sounds like Godzilla lives above me. Just to name a few of the

issues

I have had since moving in, I have only lived here for 15 days too. I am sure there are numerous other

issues

I

haven't

noticed yet or will present themselves. Only

good

thing is

free

wifi. I was shocked at the ratings on google after looking at their website (their website makes this place seem gre Review from Google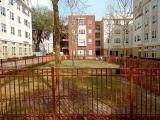 Jul 2018:
If you can, find somewhere else to live. The parking garage is

terrible

. It is

not

easy

to access,

poorly

lit, and floods when it rains (I'm talking like 4in deep

water

kind of flooding). The rooms are tiny and the AC system in place does a

poor

job of cooling the apartment. The walls are SO

thin

. I can hear my neighbor coughing among other things; it makes me feel uncomfortable to make any

noise

really knowing full

well

he can hear me too. Review from Google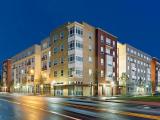 Feb 2018:
I normally don't

leave

reviews, but I feel that I need to for this location. I am going to try to be as fair as possible with the

pros

and

cons

I've experienced so far. I have been living here for 6 months.

Pros

: - .8 mile walk to campus - Right in downtown

close

to shops/ restaurant - Staff and maintenance are both

very helpful

and

friendly

. They get requests done

quickly

and always answer the phone. -

Nice

lamanent floors in living room and kitchen -

Water

, Electric, cable, washer and dryer included in rent - Bus 46 comes frequently to and from campus - Office puts on

plenty

of social and workout

events

throughout the month for anyone interested in meeting

new

people. Many times they have

free

food!

Cons

: - Walls are EXTREMELY

thin

. I wake up many

nights

to the sound of my neighbor, whom I've

never

met, snoring. It's very irritati Review from Google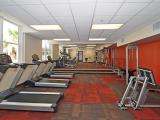 Dec 2017:
The

worst

apartment complex in GV! The walls are super

thin

, you hear everything your neighbors do. I could

not

go to

sleep

every

night

becuase my neigbour came home at 3 am and I could hear everything she/he does from his arrival to putting food in the microwave, taking a shower, etc. The AC is very

noisy

and it does

not

work properly. There is

mold

and the apartments are stinky to a level that I would wake up in the middle of

night

short of breath. I

complained

to the management and she suggested me to see a doctor!!!! The w

hole

weekend, the

garbage

stays in the hallway that goes through the parking lot and it

stinks

. The management is

awful

. Getting out of the lease is

impossible

. Living in continuum is

torture

. I would absultely disourage any friends to live there. Review from Google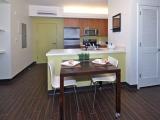 Jun 2017:
I

love

living here, and

worry

about the day I have to move out. The staff is

great

, maintenance is super

quick

, there are

cookies

, and

can't

miss all the

events

that the office holds. Really a

great

value for the money. Highly recommend,

not

to mention the

close

location to downtown and

great

coffee

shops. Review from Google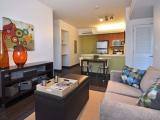 Jun 2017:
After living here for one year,

I renewed

my lease for another! It is a

perfect

location for working at the hospital. I

love

being downtown and the parking and other amenities are

great

. I also

love

having one monthly payment that includes everything- internet, cable and utilities.

definitely recommend

to any grad students or young professionals in Gainesville! Review from Google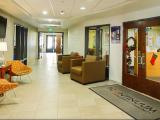 Jun 2017:
I am

leaving

in the Continuum for 10 months now. They have relatively

good

price for what they offer. It is hard to find

furnished

apartments in the UF area. The Continuum has it plus

nice

pool, gym, parking lot and more. It is also very conveniently located, with a walking distance to downtown bars and to UF. I recommend. Review from Google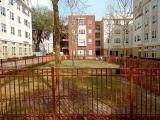 Apr 2017:
Overall

good

. Is a

great

location and having a pool and gym is

great

. Gym is pretty

nice

as

well

. Apartment furniture is a little crummy but ok. Staff are kind. Maintenance personnel could be improved though and typically

don't

fix things properly. Review from 04/01/2017 on Google.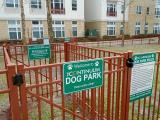 May 2016:
The Continuum is to me in my top 3 places to live in Gainesville for any student, and a definite number one for those in grad school, and i am very glad i was able to spend half of my time there as a resident of this place. The staff is always on point with the residents, and the installations are second to

none

. They also have many activities that

help

those of us that are

not

from the area, as most people in Grad school are, to make

new

friends, network and find everything we need within the residential area. It is also superbly located, being both very

close

to campus and to all the activities happening in downtown. Review from 05/01/2016 on Google.