Additional Reviews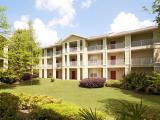 Jan 2019:
Went on a tour and the staff seem really

nice

. They are in a

great

location as

well

, definitely in my top 3 Review from Google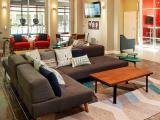 Jan 2019:
Went up for a tour for my daughter's friend. The staff is superb! They are so

friendly

and really take the time to go through the tour in a timely manner answering any questions I had. Everything was so

nice

and presentation was

excellent

. I would

definitely recommend

this complex to others. Management was

amazing

as

well

. Jessica was so

nice

and cheerful. Review from Google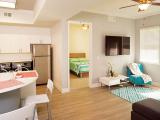 Jan 2019:
Lux 13 is a

great

place!!! The staff is super

friendly

and

plenty

of places nearby to eat! The rooms are

spacious

and the apartment has pretty much up to date appliances. It's

close

to downtown so I'm always

close

to a

party

. Administration is running the place right Review from Google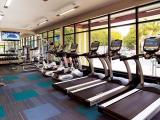 Jan 2019:
Living at LUX13 as a graduate student has overall been a

good

experience. The staff has been

friendly

and helpful, and the occasional

issues

I've had were resolved

quickly

by maintenance. The rooms and closets are

spacious

and there is a

great

amount of storage space in the kitchen. Very

convenient

to UF (5-10 minute by bus), downtown, shopping, restaurants, and it's

close

enough to walk to the grocery store. They have a lot of

great

amenities, including a really

nice

pool area and fitness center,

free

printing in the computer lab, grills in the courtyards, etc.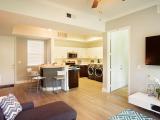 Dec 2018:
this place is

terrible

, the

roaches

have more tenants here than humans, it's

overpriced

and overrated I can't believe i've wasted 6 months of my life at this

roach

motel. the tenants are

not

cared for and the maintenance is

terrible

. whoever

runs

this place should find a

new

career because this is just

unacceptable

. if i could give

negative

stars i would. DO

NOT

SIGN A LEASE HERE Review from Google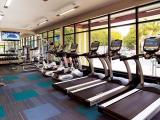 Dec 2018:
Daughter's apartment was

spacious

. Staff was helpful. Had no

issues

with the apartment. Just a bit far from campus. Review from Google
Dec 2018:
The lux13 office is

not

helpful to their residents at all. They do

not

work with you to resolve any

issues

or concerns that you might have. They have continued to brush me off every time I call to speak to someone. They fall through on their promises of returning your call and make you feel as if your issue is in unimportant. At first, the community was fine and I had no

complaints

, until an issue arises and management does

not

actively try to resolve it. It is a

shame

because their property is

nice

, but personally the

headache

they put you through is just

not

worth it to me. Review from Google
Oct 2018:
Staff is

friendly

and maintenance is

awesome

, they can take a while sometimes but they always communicated with me about my

issues

and really talked to me to find out what was

wrong

in our apartment instead of just acting like I was

interrupting

their day (which has happened to me at other places). I

enjoyed

the location too,

close

to a lot of Gainesville gems and out of the way of heavy

traffic

areas. Review from Google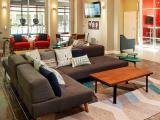 Jul 2018:
If I could give this apartment complex

0 stars

I would. Please,

don't

give them your money. The majority of the staff are

rude

and unaccommodating, and 9/10 they

don't

answer the phone. It is clear that the apartments themselves are running out of value, as I have had to call maintenance for the bathtub, fridge, dryer, and windows. Sometimes maintenance will come, and I'll still have

issues

. When I moved into the apartment, I signed a lease agreement for an apartment with furniture, in which I pay $55 a month. Upon arriving, my apartment had 0 furniture. When I notified the front office, they only brought the bedroom furniture. For NINE months, I had

zero

living room furniture. Despite constant calls to the front office, I received

nothing

. They continued to

charge

me the w

hole

$55 a month, even though I had no living room furniture. During th Review from Google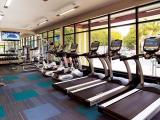 Jun 2018:
My husband and I were buying a house but the deal

fell

through 2 weeks before coming. Jeremy and the entire staff at Lux 13 were

amazing

during our time in need. With us expecting out first child they have gone above and beyond to make it feel like the home we wanted to bring our

new

addition to. This is the reason I've renewed for the last 5 years at the same complex. Thank you!! Review from Google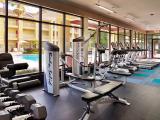 May 2018:
It's a brand

new

apartment.(Some units) All the amenities are

clean

and modern. I especially like the floor of the dining room because it's

not

carpet. Virtual tour is pretty helpful. Review from Google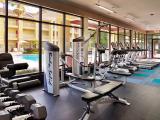 May 2018:
This place is, in short,

overpriced

garbage

. Don't live here. I have

no clue

who gave this place more than a

1 star

review. I'd definitely give it a

zero

if I could. Review from Google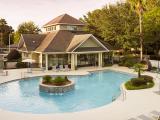 Apr 2018:
This is my second school year living here. I have had 0

issues

(besides the normal roommate stuff which the apt complex

can't

control).

Great

pricing, I think its worth the price for students. They just upgraded the pool area which I thought looked fine before but now it looks

awesome

! The staff is very welcoming each time you are in the main office area. I chose to renew here another year because you can tell that they genuinely

care

. Maintenance has always fixed any

issues

we've had in 24 or less and are phenomenal people. I recommend Lux13 to everyone! Review from Google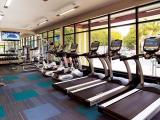 Feb 2018:
Anastasia and Corrine in the office are the

best

. Also, Dennis and Kyle with maintenance are

amazing

, and will

help

you with anything. The rest of the staff is

great

too. They will do everything in their power to

help

you. The location is

great

if you like to be

close

to everything, but no too

close

. The Uber to mid and downtown are always $6.

Best

pool, and 24 gym, and parking suituation all in one, so no Compromises necessary. The price is

great

if you're own source of income, like me. Plus they feed you

pizza

and cupcakes minimum once a month. Here's to going into 4 years!! Review from Google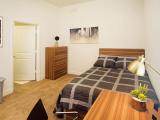 Feb 2018:
I was a resident back in 2014 under the name "Hidden Lake." I just found on my credit report that was

charged

rent,

late

fee

, and

charged

off to a debt collector AFTER the fact a

new

resident signed on taking over my lease, signing me off legally with him paying the rent for that month. I hope the person over the financial areas for the residents have either been replaced, or got it

together

for the sake of the future residents. I have had a few instances while living there with getting

notices

AFTER paying my dues. I AM

NOT

happy

about being sent to a debt collector when I LEGALLY had no obligations to fill for that lease. Review from Google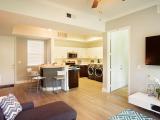 Feb 2018:
The only thing I do

not

like is how

fast

they

change

the people at the front desk.

Apart

from that I

really like

Lux 13 and my random roommate. The apartment is very

spacious

and the furniture is

nice

quality. The walking closet is

big

and my room is too. I'm

happy

living here and I did renew my

contract

so that should tell you something about the complex.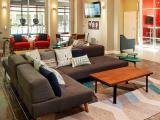 Jan 2018:
This is a very attractive rental community with 1,2,&3 bedroom units. Some are one level and offer backyards that are fenced in and multi level units with screened in porches. The floor plans are

good

and each unit has a washer,dryer,central air conditioners and

fire

prevention systems. The pool and workout rooms are

well

maintained, and

free

cable is included. Pets are allowed and doggy bag stations are conveniently located. Things that might be a

problem

for some are that the 3 story buildings do

not

have elevators, the 1 and 2 bedroom units appear larger without furniture, no extra storage spaces are available,and the rents are somewhat higher than other places in town. However, the complex seems to offer a fairly

safe

environment and maintenance

issues

are attended to in a timely manner. This is certainly a complex to look at when com Review from Google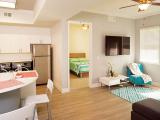 Dec 2017:
It has been a fantastic experience for me. I came from Italy and it wasn't so

easy

for me the first days, but they helped me with everything possible, in particular Elizabeth to whom I owe a special thanks. The complex is really

good

with a

nice

swimming pool, a gym that is

not

so overcrowded and a

nice

leasing center with computer room. I suggest you to take a

furnished

apartment because in my opinion the extra rent that you are going to pay for it is worth it. Review from Google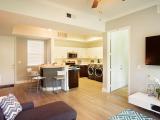 Oct 2017:
My experience living at LUX13 has been

great

thus far. I have lived here for 3 years and have no major

complaints

. The office management and maintenance team are always kind and

professional

, and they are exceedingly helpful in resolving any

issues

the resident(s) may have. While LUX13 "strives to provide the

best

community experience for their residents", I believe they have been consistent in doing so. Review from Google
Jul 2017:
I had an issue with incorrect utility billing and I was dreading contacting the office to have it rectified as I thought it would be a

headache

. Much to my surprise and delight the staff was

quick

to

help

. Danielle was

quick

to rectify the situation and assist me within minutes of sending an email! She was such a

pleasure

to work with and continued to follow up with me to make sure everything was correct. She turned what could have been a major

headache

into a

quick

and

easy

fix. I am so

happy

with the customer service I received! Thanks again Danielle! Review from Google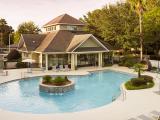 Jul 2017:
Roaches

are a major issue because of all the trees and swampy setting in the middle of the complex. They either need to cut

down

some of these trees or do a major

pest

control. Everyday my daughter is killing

roaches

the size of an

average

index finger and constantly have to call the front office to have someone pick up the

roaches

because it grosses out. The

roaches

are everywhere! She has requested to move to the newer units because they have more lighting and less trees, but

nothing

is guaranteed. However, if it continues, she will

not

be renewing her lease as this is a very uncomfortable and frustrating situation for someone who likes to have everything

clean

and sanitize. I understand we live in Florida but the amount of

roaches

in this place is no

joke

. They really need to up their

pest

control outside the parameters of the complex and f Review from Google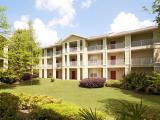 Apr 2017:
Apartments are pretty

nice

but I'm giving it 3 stars on the account that the apartment numbers on the outside of the building

don't

correspond to the actual apartments. It's super

confusing

. Imagine if you were a paramedic trying to save someone but couldn't find the right apartment. Review from 4/10/17 on Google
Apr 2017:
Took advantage of my disability and needing to find a place for my family to live after husband was transferred

due

to job. Over

charges

college students for their utility bills than refuses to show actual bill usage sent by actual utility company. Apartment creates a

fake

bill of usage. Complex constantly making up

excuses

to enter residences to spy on their tenants, like constantly checking for pets to make sure monthly

charges

are correct or to check the condition of which the resident lives. Also does and displays false advertising for leasing agreements offered. Paperwork displays 7 month leasing agreements offered but once lease agreement is signed, they than notify you months after the fact they only offer 12 month leasing agreements. Review from 4/3/17 on Google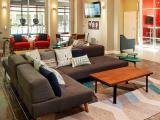 Feb 2017:
To whomever in management that thought it would be funny assigning me to the third floor, your humor is

not

appreciated. I believe that I have set a

new

low to the boneheadedness of man and the

lazy

epidemic that's swarming mankind with the amount of

risky

"carry all of my groceries in one trip" attempts. Perhaps I would do myself a favor by going vegan. Then again, I

can't

say that I see any vegans doing any favors for anyone. Aside from the little pep-talk I have to give myself every time I am in the car before I try to conquer up those three flights of stairs, I can say that I am honesty

impressed

with the management at Lux. I think this begins with what it is they have to offer.

Free

printing. Review from 2/17/17 on Google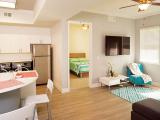 Jan 2017:
Apartments are

nice

, but management is irritatingly

bad

. They're

friendly

, but typically have

not

helpful with any

issues

I've experienced. I feel like their employees

aren't

adequately trained and kind of get the sense that you're

not

a valued resident and customer once you've signed your lease and have moved in. I pretty much

hate

it here. Agassy and Kristen have been

great

since I've met them though. UPDATE 2017: The management at Lux 13 has still been displeasing. XXXX and XXXX no longer work here. When I said that they do

not

care

about you after you've signed your lease, I really meant it and still do. I've had a

leak

in my fridge for over a month and went to the office 5 TIMES BEFORE IT ACTUALLY GOT HANDLED. Review from 1/8/17 on Google