Back to Previous
Close Tab
Additional Reviews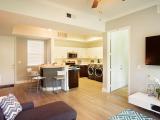 Aug 2019:
Don't live here. Their resident portal is

poorly

managed, and they will

charge

you for random things that they don't even know they're

charging

for. Several occasions I would pay rent, and they're would be random

charges

up to 100$, (

not

including utilities). They also take days, sometimes weeks to "fix" anything in your apartment. My roommate called 8 times, yes 8 times to fix our AC, and they

never

fixed it..just save your time and money, and live somewhere else. LUX 13 needs

new

management.. Review from Google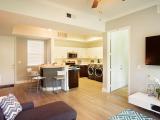 Jul 2019:
Quiet

,

good

proximity to public transit, and reasonably priced—all

good

aspects for a UF student like myself. However I'm giving

five stars

mainly for the

friendly

, educated, no BS service I received when moving to a different unit after my summer sub lease expired. Connor, a UF alum himself, was

very helpful

in showing me the different options available, the dates of

construction

for each unit, and the energy-

efficient

appliances in the newer units. It's rare you find anyone working at an apartment complex who gives a damn, so I appreciated the

change

of pace. Review from Google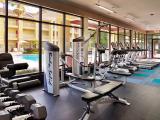 Jul 2019:
LUX 13 is

wonderful

! They took the time to give me a tour of the fenced in back yards they offer for their pets, i am interested in moving to Gainesville within the next year and would totally recommend this place to anyone. Thanks so much for all your

help

Review from Google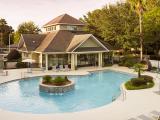 Jun 2019:
Was going to give two stars because they gave us donuts but they're

fire

alarm

system f*cked up at 1:30 am and it's been 20 min and they haven't fixed it. I'm just tryna

sleep

man this has happened two or three times Review from Google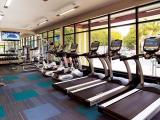 Jun 2019:
Was going to give two stars because they gave us donuts but they're

fire

alarm

system f*cked up at 1:30 am and it's been 20 min and they haven't fixed it. I'm just tryna

sleep

man this has happened two or three times Review from Google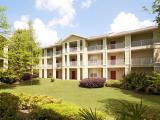 May 2019:
Not

a

bad

spot. Worth the price. Didnt have any

bug

problems

or

issues

with maintenance. A

great

quiet

spot for students serious about their studies.

Love

the high ceilings and pool. Review from Google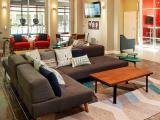 Apr 2019:
Infested

with

cockroaches

, wasps, and fruit flies, in every building.

Outdated

,

unreliable

, and dented appliances.

Paper

-

thin

walls. Has plants all around the property that are highly poisonous to dogs (sago palms) and the

old

manager

didn't

care

when I brought this to her attention, and even looked at me like it was

ridiculous

to even bring it up. People's scooters and bikes have gotten

stolen

too many times for comfort. 24/7 gym is definitely

not

state of the art as they claim in their description, and has very

limited

machines and space, which can make it uncomfortable to use, a few of the machines being slightly

broken

and squeaking. Utilities are outrageous and are

not

at all the amount that was estimated by the employee who took me on a tour, despite my conscientious electricity conservation efforts. It is also absolutely

IMPOSSIBLE

to have food or

pizza

delivered, because the community layout is so

confusing

,

poor

, and thoughtless (buildings 1-3 are on the complete opposite side of the property as buildings 4-5 with every other building in-between) and you can

barely

see building numbers especially at

night

Review from Google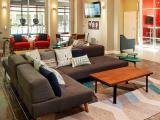 Apr 2019:
Having been a resident here for

close

to 3 years, I've loved every aspect of this complex.

Convenient

location next to local businesses and super markets,

great

amenities, and a

friendly

staff! Review from Google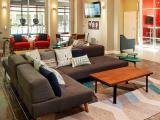 Feb 2019:
I had

terrible

experience at my last complex and was able to transfer here easily thanks to the

help

from the staff. Originally I was placed in apartment that I had cats and

smelled

some but they helped moved me into a different apartment with

great

roommates. The location

isn't

the greatest but the apartments have more than made up for that. Review from Google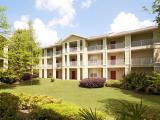 Jan 2019:
Went on a tour and the staff seem really

nice

. They are in a

great

location as

well

, definitely in my top 3 Review from Google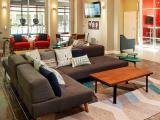 Jan 2019:
Went up for a tour for my daughter's friend. The staff is superb! They are so

friendly

and really take the time to go through the tour in a timely manner answering any questions I had. Everything was so

nice

and presentation was

excellent

. I would

definitely recommend

this complex to others. Management was

amazing

as

well

. Jessica was so

nice

and cheerful. Review from Google
Jan 2019:
Lux 13 is a

great

place!!! The staff is super

friendly

and

plenty

of places nearby to eat! The rooms are

spacious

and the apartment has pretty much up to date appliances. It's

close

to downtown so I'm always

close

to a

party

. Administration is running the place right Review from Google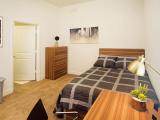 Jan 2019:
Living at LUX13 as a graduate student has overall been a

good

experience. The staff has been

friendly

and helpful, and the occasional

issues

I've had were resolved

quickly

by maintenance. The rooms and closets are

spacious

and there is a

great

amount of storage space in the kitchen. Very

convenient

to UF (5-10 minute by bus), downtown, shopping, restaurants, and it's

close

enough to walk to the grocery store. They have a lot of

great

amenities, including a really

nice

pool area and fitness center,

free

printing in the computer lab, grills in the courtyards, etc.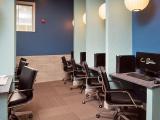 Dec 2018:
this place is

terrible

, the

roaches

have more tenants here than humans, it's

overpriced

and overrated I can't believe i've wasted 6 months of my life at this

roach

motel. the tenants are

not

cared for and the maintenance is

terrible

. whoever

runs

this place should find a

new

career because this is just

unacceptable

. if i could give

negative

stars i would. DO

NOT

SIGN A LEASE HERE Review from Google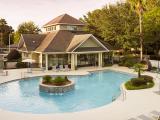 Dec 2018:
Daughter's apartment was

spacious

. Staff was helpful. Had no

issues

with the apartment. Just a bit far from campus. Review from Google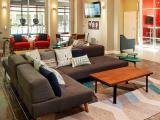 Dec 2018:
The lux13 office is

not

helpful to their residents at all. They do

not

work with you to resolve any

issues

or concerns that you might have. They have continued to brush me off every time I call to speak to someone. They fall through on their promises of returning your call and make you feel as if your issue is in unimportant. At first, the community was fine and I had no

complaints

, until an issue arises and management does

not

actively try to resolve it. It is a

shame

because their property is

nice

, but personally the

headache

they put you through is just

not

worth it to me. Review from Google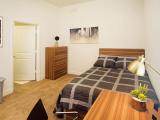 Oct 2018:
Staff is

friendly

and maintenance is

awesome

, they can take a while sometimes but they always communicated with me about my

issues

and really talked to me to find out what was

wrong

in our apartment instead of just acting like I was

interrupting

their day (which has happened to me at other places). I

enjoyed

the location too,

close

to a lot of Gainesville gems and out of the way of heavy

traffic

areas. Review from Google
Jul 2018:
If I could give this apartment complex

0 stars

I would. Please,

don't

give them your money. The majority of the staff are

rude

and unaccommodating, and 9/10 they

don't

answer the phone. It is clear that the apartments themselves are running out of value, as I have had to call maintenance for the bathtub, fridge, dryer, and windows. Sometimes maintenance will come, and I'll still have

issues

. When I moved into the apartment, I signed a lease agreement for an apartment with furniture, in which I pay $55 a month. Upon arriving, my apartment had 0 furniture. When I notified the front office, they only brought the bedroom furniture. For NINE months, I had

zero

living room furniture. Despite constant calls to the front office, I received

nothing

. They continued to

charge

me the w

hole

$55 a month, even though I had no living room furniture. During th Review from Google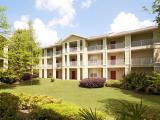 Jun 2018:
My husband and I were buying a house but the deal

fell

through 2 weeks before coming. Jeremy and the entire staff at Lux 13 were

amazing

during our time in need. With us expecting out first child they have gone above and beyond to make it feel like the home we wanted to bring our

new

addition to. This is the reason I've renewed for the last 5 years at the same complex. Thank you!! Review from Google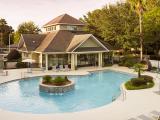 May 2018:
It's a brand

new

apartment.(Some units) All the amenities are

clean

and modern. I especially like the floor of the dining room because it's

not

carpet. Virtual tour is pretty helpful. Review from Google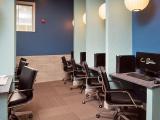 May 2018:
This place is, in short,

overpriced

garbage

. Don't live here. I have

no clue

who gave this place more than a

1 star

review. I'd definitely give it a

zero

if I could. Review from Google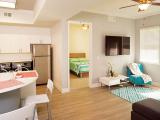 Apr 2018:
This is my second school year living here. I have had 0

issues

(besides the normal roommate stuff which the apt complex

can't

control).

Great

pricing, I think its worth the price for students. They just upgraded the pool area which I thought looked fine before but now it looks

awesome

! The staff is very welcoming each time you are in the main office area. I chose to renew here another year because you can tell that they genuinely

care

. Maintenance has always fixed any

issues

we've had in 24 or less and are phenomenal people. I recommend Lux13 to everyone! Review from Google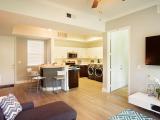 Feb 2018:
Anastasia and Corrine in the office are the

best

. Also, Dennis and Kyle with maintenance are

amazing

, and will

help

you with anything. The rest of the staff is

great

too. They will do everything in their power to

help

you. The location is

great

if you like to be

close

to everything, but no too

close

. The Uber to mid and downtown are always $6.

Best

pool, and 24 gym, and parking suituation all in one, so no Compromises necessary. The price is

great

if you're own source of income, like me. Plus they feed you

pizza

and cupcakes minimum once a month. Here's to going into 4 years!! Review from Google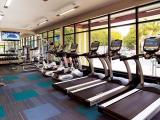 Feb 2018:
I was a resident back in 2014 under the name "Hidden Lake." I just found on my credit report that was

charged

rent,

late

fee

, and

charged

off to a debt collector AFTER the fact a

new

resident signed on taking over my lease, signing me off legally with him paying the rent for that month. I hope the person over the financial areas for the residents have either been replaced, or got it

together

for the sake of the future residents. I have had a few instances while living there with getting

notices

AFTER paying my dues. I AM

NOT

happy

about being sent to a debt collector when I LEGALLY had no obligations to fill for that lease. Review from Google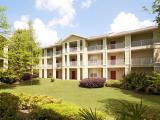 Feb 2018:
The only thing I do

not

like is how

fast

they

change

the people at the front desk.

Apart

from that I

really like

Lux 13 and my random roommate. The apartment is very

spacious

and the furniture is

nice

quality. The walking closet is

big

and my room is too. I'm

happy

living here and I did renew my

contract

so that should tell you something about the complex.