Back to Previous
Close Tab
Additional Reviews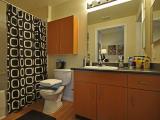 Jul 2019:
Indoor

trash

rooms are just closets in the hallway.

Trash

is collected at most twice a week, and then it is just moved to the

trash

compactor room outside, which is so squalid you gag whenever you walk within 50 feet of it. There are insects EVERYWHERE. You

can't

cook or eat here because fruit flies will land in your food. It's like living in a

garbage

dump

. Management refuses to provide adequate

pest

control, blaming it on the tenants and bullying them with threats of

eviction

and heavy

fines

whenever they submit

complaints

. The "customer service" replies to every

negative

review here are a

joke

. Oh, by the way, it's

not

safe

either, despite the one

security

guard that wanders around a couple days a week. We heard a girl being literally kidnapped outside the building a couple weeks ago.

don't

live here. Review from Google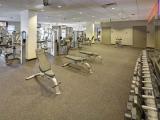 Jun 2019:
Trash

everywhere. One of the dirtiest places you can live. Review from Google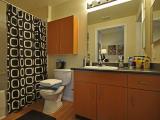 May 2019:
It's a

nice

apt. Don't get me

wrong

. Price is a bit high for what you get. I couldn't be happier with the people here. Review from Google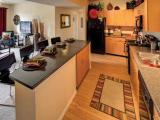 Mar 2019:
Updated review! 2nd Ave is a

great

place to live. It has an

excellent

gym and I always feel

safe

when on the premises. The bathroom, closet, living room, and kitchen are all

nice

and

spacious

(the bedrooms are rather small), and I

love

that it comes fully

furnished

and with all inclusive rent. However, a 1/1 in a 4/4 was $669 last year and is now $754.

Nothing

has improved at 2nd Ave to justify this. In fact, nearly every appliance in our shared space has

broken

at least once. Two of the burners on our stove have

not

worked and have been temporarily "fixed" only to

break

again (my roommate told me they have been

broken

since her freshman year and she gave up trying to get them fixed). The microwave began

malfunctioning

and sounded a

loud

alarm

until we turned it off with the control panel (maintenance successfully fixed this). The fridge has

leaked

on and off all year with temporary fixes from maintenance Review from Google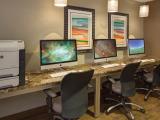 Mar 2019:
Awesome

apartment complex to live at. Maintenance staff always completes work orders in a timely fashion, even on weekends. Management is

easy

to work with on most

issues

that may arise.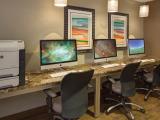 Oct 2018:
The furnishings are worn but aside from that

I like

my apartment. The location is

great

and management has been helpful. Review from Google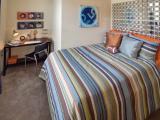 Sep 2018:
Save your time and money, real units

don't

even come

near

the quality of the model unit (which is lackluster in itself). I was promised "walk in closets" and shocked to see 2 shelves behind a door. My unit is literally

falling

apart

: chipped counter tops, cabinets, half of my blinds were fallen and appliances I had to call a work order on by the 2nd week. Staff is

unwelcoming

and incompetent on any questions or

problems

you may have. For the outrageous prices you can live in a much better/accommodating housing which I will be SURE to look into next year.

don't

make the same

mistake

as me. Review from Google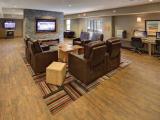 Aug 2018:
Great

place to live with

great

security

and amenities; however,

not

luxurious enough to justifying the

steep

increase

in prices. 2nd ave is

not

The Standard and should

not

have

raised

prices by almost $70/ month over the course of one year. A 1/1 in a 4/4 was $669 last year and is now $734, which is

ridiculous

in my opinion. If prices continue to

increase

I won't be signing next year. It makes me very

sad

because it's such a

nice

place to live, but I can't justify spending so much on an apartment when so many cheaper options exist in Gainesville! Review from Google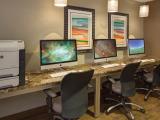 Jul 2018:
I

really like

living here, but they have been driving up the prices as a

late

. Likely because of the Standard and the

new

Trimark buildings going up. I

didn't

renew. Review from Google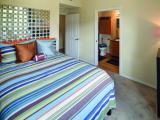 Jun 2018:
Seriously

don't

live here.

not

worth it for the price. For how much they're

charging

you might as

well

live somewhere nicer. Also literally all of these ratings are based on a bribe survey that required people to

leave

5 star ratings so just keep that in mind. Review from Google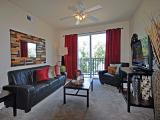 Jun 2018:
don't

live here. The management

doesn't

care

about you at all and

won't

do anything to

help

you. In fact, they will make your life as

difficult

as possible. I couldn't believe the

lack

of dignity that was demonstrated by this place. They bribe people into writing these five star reviews by entering them in a drawing. Just want you to be aware. Stay

away

. Review from Google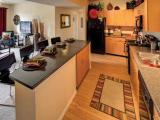 Jun 2018:
Over 6 years of living here (between my brother's lease and mine) and I can confidently say this is a

great

apartment for college students. I lived here for 3 years and

never

had any major

issues

. If there were any

issues

, they were solved immediately. Maintenance is

great

! All of the workers are so

polite

and genuine. I know rent increases each year, but considering some of the closer locations to campus such as Social 28 and The Standard, and I guarantee you that 2nd Ave is built WAY better than these locations. Those locations were built way too

fast

and are currently dealing with some major

construction

issues

. 2nd Ave also has a lot of

event

in the game room, which may seem boring to college students but you can get a ton of

free

stuff so why

not

take advantage of it? The location is probably the

best

part about the complex. The bus Review from Google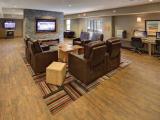 Apr 2018:
100% the

best

place to live in Gainesville! The location is

perfect

,

close

to campus AND

close

to anything and everything downtown. The living arrangements are also

great

and the staff is

very helpful

, doing everything to keep its residents satisfied: I'm very glad to know that they're a phone call

away

if we need anything. Review from Google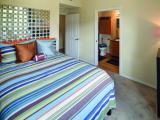 Jan 2018:
I've lived here since August and have no

complaints

that i resigned only a month into my lease for the upcoming year.

Not

only are the community assistants so helpful and

nice

, maintaince staff are incredible. They are so

fast

at getting back to you and when they do, it's an

amazing

job! The location is ideal and parking is

never

a

problem

.

Best

place I've lived in undergrad! Review from Google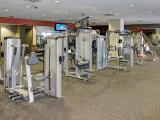 Jan 2018:
I have

enjoyed

living at 2nd Ave Centre this year and have already re-signed for next year! The leasing office and maintenance staff make everything

easy

and are always

quick

to take

care

of any

problems

our apartment may have. The community amenities and parking garage make this complex the

best

place to live. This location is a

quick

walk to campus or downtown, making it the

perfect

place to live a balanced lifestyle. I highly recommend it! Review from Google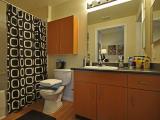 Jan 2018:
This is my second year living at 2nd Ave Centre and I couldn't be happier. I just signed my lease for next year too because of how

amazing

living at this property is. The leasing office staff is always extremely helpful and the property is kept

nice

and tidy. The amenities are

great

and I

would recommend

living here to anyone! Review from Google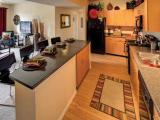 Jan 2018:
Very

spacious

rooms, kitchen, and living room. They also have some type of magic in the walls to keep

noise

in/out because I've

never

had an issue with

loud

neighbors or anything like that, which was a huge issue for me personally at previous apartments I've lived in. All the buildings are indoors with a fob needed for entry, so

security

isn't an issue either. The parking garage has

plenty

of spots to park your car and is gated. The complex also has a study room with computers and printers, a game room, and even a movie room. Staff is always super helpful at the front office, and maintenance as

well

with completing work orders in a timely manner. Overall a terrific experience so far and would 10/10 recommend. Review from Google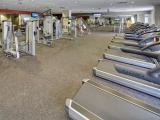 Jan 2018:
Close

to campus and has bus routes that pick up right outside.

Great

gym, office and study space. Units are

spacious

and you're able to pick roommates. Maintenance is VERY

quick

and

professional

. Parking garage is

nice

and there is

plenty

of scooter parking.

would recommend

! Review from Google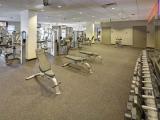 Jan 2018:
This apartment complex is in a

great

location relative to UF and the business school. The apartments are

nice

with really large kitchens and

plenty

of storage space. Even though the bedrooms are a little on the smaller side, the bathroom and closet are relatively large. The gym is also really large with

plenty

of workout equipment. Maintenance is

amazing

! They respond super

quickly

and are always very

friendly

. The leasing office staff are also very

nice

and helpful. The only downside is that the windows and walls are a bit

thin

, and

construction

just started on the road outside my apartment shortly after move-in. Therefore, I here

loud

noises a lot. Other than that, I

love

living here! Review from Google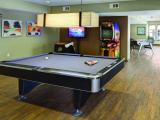 Feb 2017:
The reviews written on this page are

outdated

and unfair. This place has

new

management who are incredible. The internet has only gone out once since I moved in 7 months ago, and the staff is beyond helpful.

can't

say anything

bad

about my experience here. Review from 2/18/17 on Google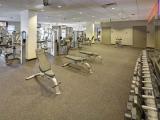 Feb 2017:
I

love

2nd Ave! It's

close

to campus yet also

close

to Midtown and Downtown. The staff is

always helpful

and the maintenance staff always come within 24 hours. The apartment itself is

big

and I

never

have

problems

. Very secure complex, the gym is

nice

, and the staff again is welcoming.

Love

the cabinet space in the kitchen and the convenience of having the washer dryer in our apartment. Overall, I

love

2nd Ave and that's the reason why I resigned with them again for the 2017-2018 school year. Review from 2/10/17 on Google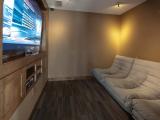 Aug 2016:
The apartment complex itself is pretty

nice

however, in the past 4 days of living here I've seen over 10

cockroaches

... They are everywhere... In my room, bathroom, kitchen, and even in food... It is so

gross

. If you can live somewhere else!! Review from 8/24/16 on Google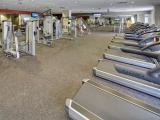 Mar 2016:
The apartments are

nice

, but the management

doesn't

have any kind of rule or regulation regarding a certain level of cleanliness and order that should be maintained in the common areas of the apartments. I have

complained

several time because two residents basically "took over" the kitchen, with

dirty

pots and dishes everywhere, that it seems they

never

wash. The result is that the other two residents

can't

use the kitchen, ever. They have

trash

that was like 3 or 4 days

old

and

smell

badly, and I saw a

cockroach

in the kitchen. Review from 3/30/16 on Apartment Ratings