Additional Reviews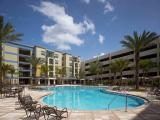 Sep 2018:
I have been residing here at UH for 14 months and considered this apartment a

great

place to study and have privacy. Previous to that I was leasing at The Quad for 6 months. They were also a

great

and accommodating. Currently at the UH, my roommates are

friendly

and accommodating and

hate

to move but have to because I have to move to another apartment with my brother. I give UH 4.9 stars compared to Quad 4.7 stars. So far I have

not

had any

issues

with with UH or Quad.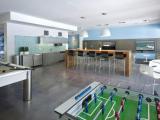 Jul 2018:
I haven't moved in yet but already having a plethora of

problems

with this place. Refusing to accept my ESA letters for my animals, then find out they've actually

denied

people with this request. University House is

NOT

pro

disability they do

not

support individuals with disabilities and in fact, will do everything in their power to make it

impossible

for those with disabilities to live comfortably in their apartments. There's a lot better complexes that actually

care

about the people that live in their apartments, this is

not

one of them. Review from Google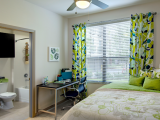 Jun 2018:
DO

NOT

LIVE HERE. Choosing to live here was one of the biggest regrets I have. The maintenance staff is

terrible

. There is dog feces and

trash

in all of the hallways. Uhouse does a

amazing

job of adding additional

charges

to your rent with their "surprise inspections." No

warning

, they will come into your room to

charge

you for anything and everything. They are scammers. Once again, DO

NOT

LIVE HERE. It may look

nice

on the outside, but it is

not

the same on the inside. Cell reception is

terrible

. I would

not

even give this apartment

one star

. Review from Google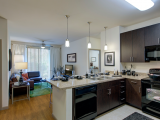 May 2018:
My experience here has been

great

. A lot of people

complain

about certain things but I honestly

don't

see the

problems

that they're seeing. The staff are the coolest people I know. They are extremely

friendly

and

help

me resolved each and every last one of my

issues

. I recommend staying here compared to the other student housing complexes surrounding UCF. Review from Google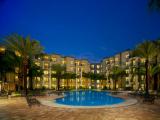 May 2018:
I've lived here for 2 years and

am renewing

for a 3rd. I have

no idea

why people have such

negative

reviews since this is BY FAR one of the

best

off-campus housings offered by UCF currently. All apartments have lots of room, modern furniture, and as long as you have a respectful attitude (as one should naturally), staff and maintenance are extremely helpful. Maintenance has filled all my requests within a week MAX, usually before. I had my carpet completely

changed

the week I moved in by simply asking for a

new

one. We also got a

new

couch after submitting an application saying our

old

one was worn out.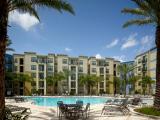 May 2018:
DO

NOT

LIVE HERE. This place is

hell

on earth—and even that is a huge understatement. I can't tell you a single time where management has been helpful because every time my roommates or myself had needed their

help

with something they did absolutely

nothing

. The front office is filled with incompetent,

rude

people. I got an email stating that my rent is overdue and I was being

charged

$130. Even though 6 days prior I received an email confirmation that my payment went through. I went to the office to inquire what this was about and Angela looked it up and said it was for carpet replacement. My carpet is in the same condition it has been in since I moved in. I told her that I have

never

spilled anything on it or done anything to cause any

damage

to the carpet. She claimed that it was for "

wear

and

tear

." Funny, because when my mother ( Review from Google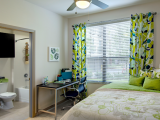 Apr 2018:
I would give

negative

stars if I could. This is the most

terrible

place to live. Save yourself and do

not

sign a lease here. The hallways are

disgusting

with

roaches

, glass,

trash

, and dog

poop

/

pee

everywhere. When the elevators rarely work, there's usually

pee

and

poop

in there too. The biggest issue at uhouse are the

bugs

. I had

roaches

in my apartment and even had one come out of my vent. I've talked to many people who live here and they have all had

issues

with

bugs

in their apartments. The walls are

paper

thin

so you basically hear everything happening outside or in the hallways. When I resigned my lease last year I was guaranteed I'd get one of the two bigger rooms of the apartment. I ended up getting the smallest. This wouldn't be such a

big

deal if I hadn't been guaranteed it. Anyway, the

fire

alarms

go off

in the middle of Review from Google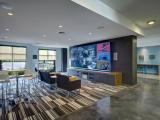 Apr 2018:
This is my first year at UHouse and I

love

it here. I am a freshman and chose to live off campus

due

to an issue w/ rooming on campus. Carlos is the

best

one in the office! Ask for him!! Review from Google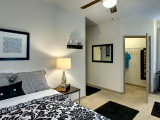 Apr 2018:
I've been a resident at a university house for two years. I personally

never

had an issue with living here. Everyone on the staff is

amazing

. I

love

this place so much, you have so many amenities. For instance you have the pool, basketball/ volleyball. Also I always feel at home here. Review from Google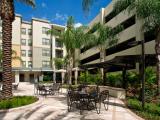 Apr 2018:
don't

live here. Take your money somewhere else where it will actually get you something of value. I

don't

even want to live here for the rest of my lease. There is

urine

in feces in the hallways and no

security

cameras anywhere other than the office and gym. There was an armed

robbery

recently and there has still been no

change

in

security

or even the mention of considering cameras in the garages/hallways/stairwells. We have made numerous

complaints

already but management only seems interested in making a profit, and has

failed

to seriously address any of the

problems

that Uhouse obviously has. Review from Google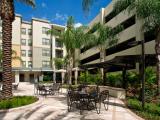 Apr 2018:
I've lived here for about 2 years, since January 2016. I would

avoid

this place if you can. To briefly explain and go

down

the list of

issues

: 1. The internet is absolutely

horrible

. 2. Towing. I've had the proper sticker on my vehicle, it was properly parked, and it was

towed

, twice. 3.

Garbage

is everywhere, they

charge

you for maintenance that should of been done prior to moving in. 4. The staff is

rude

and very

unhelpful

. 5.

Roaches

. Everywhere. All of these

problems

and so much more,

avoid

this place if you can!!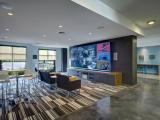 Mar 2018:
I have

never

hated

living anywhere more than living here. It's

trashed

which is probably the nicest way to say it. Have seen

poop

and

pee

in the hallways from the

ridiculous

amount of dogs that live here even though they say they

don't

allow pets. There's

pee

in the stairwells and the garage is so

disgusting

. The floors are black, there's

broken

glass everywhere. Most of the time machines are

broken

in the gym and it's also pretty

dirty

. My dryer in my unit STILL is

not

drying my clothing after I've called maintenance at least 5 times and each time they've come in they do absolutely

nothing

to fix it. There's

roaches

around the entire complex. The office staff are completely

useless

and

rude

, I typically have packages and when they

don't

feel like searching for it in the back they just tell you they

can't

find it???? They constantly say my ren Review from Google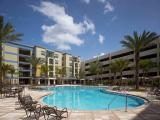 Mar 2018:
Danielle loves the apartment and her roommate but has a friend that's transferring and they are getting an apt

together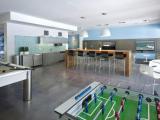 Feb 2018:
I

love

the fact that all amenities and utilities are included here...but

security

could be a lot better. I live in a one bedroom unit and within a week of being here there was a

LOUD

bang on my door as if somebody was trying to kick the door in. It

scared

my girlfriend and I to death. The second incident was tonight when I was in the kictchen and someone had attempted to enter my apartment. They turned my door nob and gave the door a push but the deadbolt was on so they weren't successful getting in. I heard a mans voice and I looked through the peep

hole

but they were already gone. I did

not

open the door to see what they looked like for

fear

they might have had

weapons

or attempt to hurt us. THEY NEED CAMERAS

DOWN

EVERY CORRIDOR IN THE BUILDING!!!! I gave a two star because

security

and safety is huge. My rating would be a five star if they Review from Google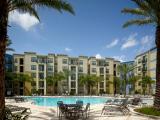 Feb 2018:
My daughter sublet for the summer and

enjoyed

the complex. Lots of amenities and a

nice

apartment. Loved the shuttle to class and secured garage parking. The staff was helpful answering any questions I had throughout the rental period. My daughter signed a

new

lease for the Fall of 2018 and was

unable

to keep her lease. Angela (Housing Manager) was

very helpful

in assisting me in subletting my daughters apartment. She always responded to my emails in a very timely fashion. I could

not

say enough

good

things about the staff and complex as a w

hole

.

Great

location to UCF.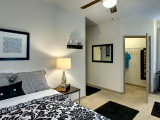 Jan 2018:
Carlos helped me with signing my lease and was extremely helpful! He answered all of my questions and made signing my lease very

easy

and stress

free

. Highly recommend going to him. Review from Google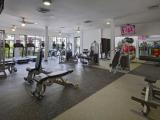 Jan 2018:
Such a

beautiful

residence filled with

beautiful

souls that work here. I've

never

encountered a major "

problem

" that couldn't be fixed. If I encountered an issue, the staff was always readily available to

help

me solve it! I

love

this place, thank you! Review from Google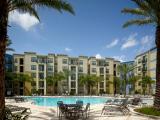 Jan 2018:
I

enjoyed

the property tour of the campus. My favorite part was the clubhouse. It was very modern and they provide a lot to do for entertainment and for studying. Review from Google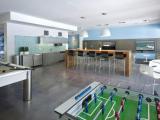 Jan 2018:
Great

staff and maintenance team. They are very responsive and here for me whenever I need their assistance. I do

enjoy

living here and recommend it to anyone that is looking to move to the UCF area. Review from Google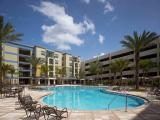 Jan 2018:
Student housing is

not

an

easy

industry to manage/maintain

due

to the shear fact that most of the college demographic just

don't

have any consideration for those around them (i.e. damaging the community and everything within it,

leaving

trash

/

vomit

everywhere, etc.) Although University House has its flaws here and there, the team here does a

great

job at keeping this place running

well

. Since I have lived here, they have improved on several things like customer service, maintenance request response times (a day or less), and a the overall cleanliness of the building(s). I

would recommend

living here over Plaza if you're on the fence. The w

hole

team here does a

great

job. Review from Google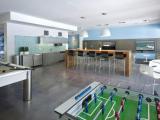 Jan 2018:
I absolutely

love

living at uhouse. I rarely found

problems

and if i did they were simple ones that they would come and correct right

away

. Everything was

nice

, management was

great

.

Best

off campus apartment I've stayed at so far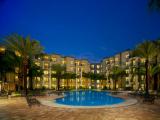 Jan 2018:
WORST

OFFICE STAFF EVER! I needed

help

with an error Uhouse made on their behalf for my monthly rent payment and when MICHELLE answered my phone call she was very

unprofessional

(did

not

introduce herself and the company she worked for - only said "hello"),

unhelpful

, kept me on hold for long, did

not

have any knowledge on how to

help

me and would

not

transfer me to a manager or any other member of their staff. While repeatedly mentioning that she "understood my frustration" I felt like she did

not

care

and was

not

interested in helping me fix my

problem

. MICHELLE was

not

answering my questions and continued to speak over me and pretend like she couldn't hear my inquiries and concerns. By the end of the phone call MICHELLE did

not

provide me with any solutions and sounded VERY jolly as if she had NO

care

in the world for the

problem

her compan Review from Google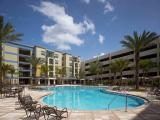 Dec 2017:
Horrible

experience, they offer a lot of amities yet some

don't

work. Also they sell you this place as a

smoke

free

environment and smokers are found inside the building easily and faculty does

not

care

. The hallways are always smelling like

garbage

, and elevators always damaging. You

don't

get to choose where you stay of who, they'll place you no matter your qualifications. Review from 12/6/17 on Google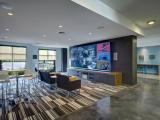 Dec 2017:
Okay

so this is a

horrible

place to live, I had a ton of

problems

moving in, including

pee

stained carpet, ripped up carpet,

mold

on my ceiling (FYI still

isn't

fixed), super

dirty

walls and

cockroaches

everywhere. There's a ton of

horrible

reviews on here that make UHouse sound like

hell

and you should listen to them because a) why would they be

lying

and b) I

didn't

and I

regret

it so much. The halls are always

disgusting

, there's always at least 10

cockroaches

in the hallway leading up to your door and at least 2

dead

ones in your apartment per week. Review from 12/3/17 on Google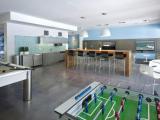 Nov 2017:
i

love

living at uhouse. they are always super

nice

and they

care

so much about their residents. the staff members in the office respond

quickly

and are always eager to

help

. maintenance rocks and fixes stuff really

fast

. Review from 11/20/17 on Google