Back to Previous
Close Tab
Additional Reviews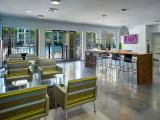 Mar 2019:
I

can't

WAIT to

get out

of here. Everything's

dirty

, walls are

paper

thin

, people drive like maniacs in the parking garage. What you get for nearly 1K a month in terms of actual living space is also pretty small and unimpressive. There's no

security

cameras in the garage or in the hallways so people can get

away

with basically anything. The gym's unfinished (really? you couldn't even fill out the dumbbell rack completely yet you're probably making

close

to a million dollars in revenue every month?). These people are as callous and stingy as they come.

Not

to mention

unethical

seeing as they bribe people/force staff to

leave

positive

reviews. Right now they're blasting us every afternoon with

fire

alarm

tests

for hours on end. Rip my power naps. Oh I forgot to mention - sometimes random staff will

break

into your apartment whenever they feel like it to inspect things without prior

notice

. You could be having sex on the couch and they'd just barge in. What even is privacy? Review from Google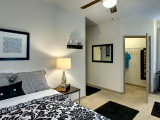 Mar 2019:
My daughter signed up early for University House in April, 2018. She decided

not

to go there in June, and we requested a cancellation. University House was

NOT

accommodating at all. They had no

problem

renting out to another tenant, and collecting the exact same

fees

. We paid a $200 administration

fee

, that they kept. I was fine with that but then they demanded another $200 for some other

fee

. They also

charge

a "cancellation/marketing"

fee

, so be careful when selecting an apartment. They sent us to collections because we

refused

to pay the second $200. They will

charge

you as many "non-refundable"

fees

as possible, regardless of whether you become a tenant or

not

. They are an EXTREMELY GREEDY apartment complex. DO

NOT

RENT FROM THIS PLACE !!! Review from Google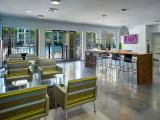 Mar 2019:
If I could give Uhouse more than

5 stars

I would. The customer service at this property exceeds all expectations and the amenities are

amazing

! Carlos and Brent are extremely helpful and they went above and beyond to

help

my roommates and I find the

perfect

unit! This is an

amazing

property and the management team is

nothing

short of

friendly

,

professional

, and welcoming. Highly recommend signing here! Review from Google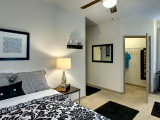 Mar 2019:
My experience at U House has been

wonderful

! The apartments are modern with

great

amenities, the staff is

friendly

, and maintenance orders are always completed timely. Clarissa is a Senior Housing Consultant that has made my experience that much better. She is always extremely helpful,

friendly

, and

nice

. She also goes out of her way to ensure I am satisfied and all my questions have been answered. Special shout out to her! I highly recommend this complex. Review from Google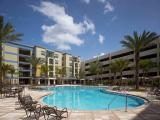 Mar 2019:
The staff is

friendly

and helpful! Whenever I need anything done the office puts in an order immediately and gets it done as soon as possible. They even hosts

fun

events

and giveaways!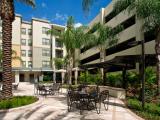 Mar 2019:
The people in the office are so

nice

! I have lived in a 4/4 and I live in a studio now, both apartments have worked out

great

. I also have an emotional support animal, and the process to get that approved was

fast

and

easy

. The man in

charge

of it was super responsive and helpful.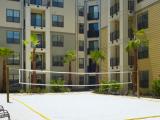 Mar 2019:
The staff is super

friendly

, and they're always doing

fun

events

for students. We did a painting with a twist one day and they host barbecues. The pool is super

nice

, and maintenance comes super

quick

if you have any

issues

.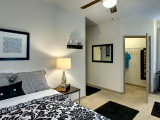 Mar 2019:
This is a really

nice

place to live with a lot of

great

amenities. The staff is super helpful and attentive. Maintenance will come fix things really

quickly

. I would highly suggest living here.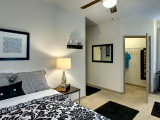 Mar 2019:
Uhouse is a super

fun

and homelike environment. They host different

events

every week in appreciation of their residents. They also always give

away

free

food and supplies weekly. Office staff are really

friendly

and helpful. I

love

it here !! :)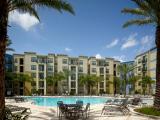 Feb 2019:
I have lived here since August 2018. I originally

left

a

poor

review since my experience with the staff upon move in was atrocious. Things have definitely improved since August. I feel like my maintenance requests are completed in a timely manner and the front office staff have improved their attitudes (at least at face value). They aren't

friendly

but at least they aren't blatantly

rude

. I do get the sense that they roll their eyes and gossip whenever I have a request but of course, I can't prove that. I do wish management was more proactive in their approach to customer service. For example, they allow residents to bring HUGE speakers to the pool and blast music to the point it shakes my walls and I can't hear my own TV. Their only response to this is "call in when it happens" but then I do and nobody addresses the issue. It's Review from Google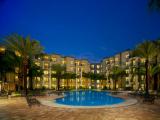 Jan 2019:
The place is

great

however it does has its downsides. "So far," I haven't had any

issues

with management. I went downstairs and they answered all my questions. They had an attitude of "eh."

Not

angry

,

not

irritated,

not

happy

. Just neutral when you meet them. I'd suggest you read the reviews before you move in so you can be prepared for what comes.

I like

how they have food for the residents. I

never

got the chance to get any of it since I just moved in a couple days ago. You also get 50% with papa johns The leasing office looks like a hotel. I was told by my boyfriend that he's seen mercury 3100 and pointe and they did

not

look as

good

as University House does. The thing that I don't like that the person I'm subleasing for didn't tell me was that there was silverfish. I haven't seen any atm but a

spider

and I have a Review from Google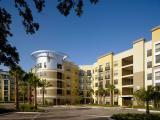 Jan 2019:
Great

atmosphere! The apartment and amenities were spectacular with lots to do all year round. The staff along with my tour guide with Nicko was educational and outstanding.

can't

wait to move in! Review from Google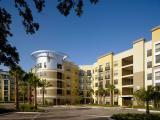 Jan 2019:
The place is huge and has so many amenities. Our tour guide Nicko was very informative and had an

awesome

personality. I am very excited to move in:) Review from Google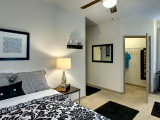 Dec 2018:
Top Notch. Living here for over a year ,

new

management,

great

amenities, staff very accommodating.

Close

to UCF and all shopping, loads of community

events

. Sand volleyball court and basketball court with parking garage.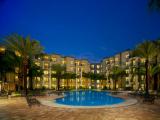 Oct 2018:
if I could

leave

negative

stars I would. this place is absolutely

filthy

and the front office team are so

rude

its

amazing

. Please save yourself the time energy and money Review from Google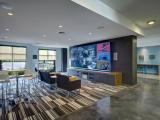 Oct 2018:
For every

bad

review 5 min later a

good

5 star review coincidentally pops up with a message from management. This is by far one of the

worst

places to live the staff is disgustingly

rude

, and they overcharge you for everything. If you're moving out of here make sure to

document

everything especially pictures or videos of you turning in your keys because they will

charge

you and say you

didn't

turn them in when you did. THEY WILL CONSTANTLY LOOK FOR WAY TO TAKE YOUR MONEY! save yourself the trouble and move somewhere else and stay

away

from this

terrible

place! Review from Google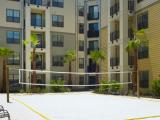 Oct 2018:
If I could give this

one star

I would, the staff is

disgusting

and

rude

, if you end up moving in here when you move out make sure you take pictures/videos of the w

hole

apartment and of your keys/key fob as they will say you

didn't

turn them in to

charge

you on purpose. This is the

worst

company Ive ever had the displeasure to rent from. DO

NOT

MOVE YOUR KIDS HERE THEY ARE MONEY HUNGRY AND WILL INVENT WAYS IN WHICH TO

CHARGE

YOU. All of the

good

reviews for this place are bought or

fake

, this complex is known for over

charging

tenants

left

and right do yourself a favor and do

not

move in here. Review from Google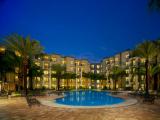 Sep 2018:
I've been living there for 3 years now. The staff is

awesome

, prices are fair. They

throw

events

year round to keep residents engaged, and they always turn out

great

! And the rooms, appliances and furnitures are

nice

and will go with any decorations! One of their

best

off-campus properties you'll find! Review from Google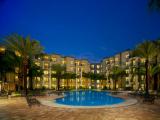 Sep 2018:
I have been residing here at UH for 14 months and considered this apartment a

great

place to study and have privacy. Previous to that I was leasing at The Quad for 6 months. They were also a

great

and accommodating. Currently at the UH, my roommates are

friendly

and accommodating and

hate

to move but have to because I have to move to another apartment with my brother. I give UH 4.9 stars compared to Quad 4.7 stars. So far I have

not

had any

issues

with with UH or Quad.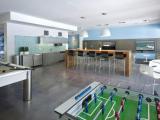 Sep 2018:
Lovellyyyy property,

amazing

benefits for students!! The staff is so helpful and patient with all request but most importantly understanding.

Quick

and

efficient

to all work order requests.

can't

wait to keep resigning !!! Review from Google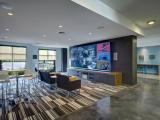 Jul 2018:
I have been at UHouse for 6 months and this has been a

great

experience. I actually renewed my lease. The staff is

AWESOME

SAUCE! They are completely

down

to Earth and super helpful. I haven't had any incidents since Ive been here and i feel completely

safe

Review from Google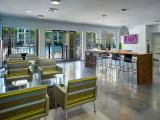 Jul 2018:
I haven't moved in yet but already having a plethora of

problems

with this place. Refusing to accept my ESA letters for my animals, then find out they've actually

denied

people with this request. University House is

NOT

pro

disability they do

not

support individuals with disabilities and in fact, will do everything in their power to make it

impossible

for those with disabilities to live comfortably in their apartments. There's a lot better complexes that actually

care

about the people that live in their apartments, this is

not

one of them. Review from Google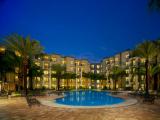 Jun 2018:
DO

NOT

LIVE HERE. Choosing to live here was one of the biggest regrets I have. The maintenance staff is

terrible

. There is dog feces and

trash

in all of the hallways. Uhouse does a

amazing

job of adding additional

charges

to your rent with their "surprise inspections." No

warning

, they will come into your room to

charge

you for anything and everything. They are scammers. Once again, DO

NOT

LIVE HERE. It may look

nice

on the outside, but it is

not

the same on the inside. Cell reception is

terrible

. I would

not

even give this apartment

one star

. Review from Google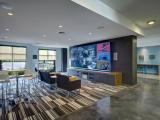 May 2018:
My experience here has been

great

. A lot of people

complain

about certain things but I honestly

don't

see the

problems

that they're seeing. The staff are the coolest people I know. They are extremely

friendly

and

help

me resolved each and every last one of my

issues

. I recommend staying here compared to the other student housing complexes surrounding UCF. Review from Google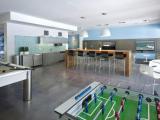 May 2018:
I've lived here for 2 years and

am renewing

for a 3rd. I have

no idea

why people have such

negative

reviews since this is BY FAR one of the

best

off-campus housings offered by UCF currently. All apartments have lots of room, modern furniture, and as long as you have a respectful attitude (as one should naturally), staff and maintenance are extremely helpful. Maintenance has filled all my requests within a week MAX, usually before. I had my carpet completely

changed

the week I moved in by simply asking for a

new

one. We also got a

new

couch after submitting an application saying our

old

one was worn out.