Back to Previous
Close Tab
Additional Reviews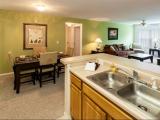 Jan 2019:
They

charge

you an arm and a leg, and will then proceed to metaphorically beat you with your own limbs. Too

expensive

. "

Outdated

" apartments are

falling

apart

sometimes because the refurbished apartments are their priority now.

Mold

and infestations are apparently YOUR

problem

, should they arise,

not

the complex's. The AC units are

not

efficient

, or

well

placed. When things

break

? It takes weeks to have it addressed sometimes, and there have been cases of

issues

being listed as "fixed," when nobody has contacted you, or even stepped foot in the apartment.You are better off fixing a lot of stuff on your own. They

aren't

even family

friendly

anymore. Please

don't

subject yourself to this, unless you are getting a

steep

discount. Review from Google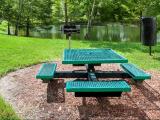 Nov 2018:
Bad

maintenance. Two pools and they are constantly BOTH

closed

.

Trash

piles up at the compactor

all the time

because they do

not

empty it often enough. This leads to whirlwinds of

litter

all over the plan.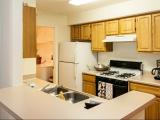 Jul 2018:
1.if they try putting you in building 12 DO

NOT

sign. That building is

not

insulated. My roommates and I moved in and noticed that our apartment would

not

go below 78 degrees. One of the 4 bedrooms was constantly at 84 degrees no matter what we turned the air too (we bought a thermometer to check). Maintenance order after maintenance order, turns out the apartment complex has known for months that half this building was

never

insulated when this complex was built. 2.

terrible

crime

by the trail. Cars kept getting

broken

into to,

fire

alarms

pulled constantly, our front door lock was

vandalized

so we couldn't lock our apartment. 3. there is only one dumpster for

trash

. If you live in the farther buildings in the complex, you literally have to put the

trash

either in your car or on the hood of your car and drive it to the dumpster. 4. the pe Review from Google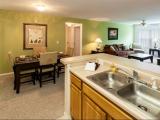 Jul 2018:
Awful

management Had gas turned off out of the no where

due

to

not

having renters insurance????? Then when I got renters insurance instead of having my gas turned back on. They turned the lights off somehow. The only communication I've received is apologies and promise to get call backs.

Poor

poor

management, full sweep of their w

hole

team would do this complex

good

. Review from Google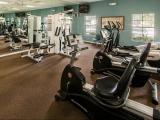 Jun 2018:
I

really like

it here, very

clean

and

quiet

. My apartment is so

spacious

and

nice

. I have a 2 bedroom 2 bath and its

amazing

. The staff was

wonderful

to work with. Melanie was the first person I spoke with and she did a

wonderful

job, really helped me with the application process. Super

friendly

and

professional

. The rest of the young ladies were

great

as

well

. The maintenance team was super

nice

as

well

. So

professional

.

Love

the welcome home bag

beautiful

touch. Review from Google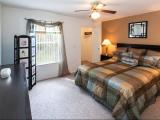 May 2018:
If I could put

zero

stars I would. I currently live here and I have

nothing

good

to say about this place. It's ghetto as ghetto can get. Cars get

broken

into, apartments get

broken

into and management does

nothing

. Gate gets

left

wide open and ppl just park their cars in front of the gate so if I want in, I have to let them in. It's

not

safe

and I

can't

wait to move in August. DO

NOT

MOVE HERE Review from Google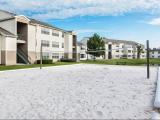 Feb 2018:
I've lived at Trails since summer 2016. Downgraded from 4 -> 2 stars on 2/23/2018.

Pros

: *I feel pretty

safe

here *Single bedroom apartment is large and

cheap

relative to UCF area *Brand

new

washer and dryer were provided, along with

new

looking fridge, retractable sink faucet and microwave *Small, but decently equipped gym *Neighborhood intersects with the Seminole Bike Trail,

great

for bicyclists *Abundant parking. Visitors can park anywhere,

not

just in the front, without being ticketed

Cons

: *Frequent "maintenance visits" (~once every month or two with 24 hours

notice

) inconvenient b/c they'll ask you to kennel your pets for the entire week that maintenance is conducting surveys. My AC is super

loud

, sometimes

leaks

and is moldy but maintenance just replaces the

paper

filter upon every visit *$50 month/ per animal. It's nuts. *Lots of kid Review from Google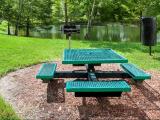 Feb 2018:
Good

place when you just first move in. But maintenance is

horrible

, takes

forever

to get anything serviced.

NOT

a pet

friendly

place... they used to have

trash

bins around the place but they took them

away

, so now the only place that has one is the small dog park, which has had shards of

broken

glass all over the place, that i reported over 2 weeks ago. And they let that little bin over flow for months... so there's dog excrement on every price of lawn, because either you pick it up and take it back to your apartment, or you have to walk all the way to the front of the apartment where the

trash

compactor is.... the only compactor for the w

hole

apartment that always over flows and there's no choice but to

leave

your

trash

beside it. Review from Google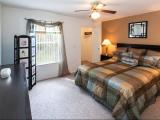 Dec 2017:
Loma Vista Apartment complex is so ghetto. Absolutely

dump

. I am pretty sure there is

mold

in the walls and air vents. I have

never

had breathing

problems

until moving here. It is

awful

. The office management staff are so

rude

. They do

not

maintain the property. When you have a neighbor who is vandalizing your car and your apartment door, they do

not

do anything about it. Even when you bring video of the

vandalism

taking place with the apartment resident doing the

vandalism

, they do

not

do anything. Instead, they retaliate against you and

threaten

to kick you out. When I kept calling about my car being

vandalized

, I was

cussed

at by the lady who works in the apartment office and told to

stop

calling and to take it up with the

police

. Review from Google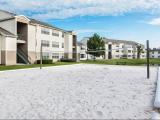 Dec 2017:
Enjoyed

living here made many friends. Unfortunately others who live here

can't

even

throw

their

garbage

out correctly!! The use it to block the compactor door, they

care

less about our handicapped residents who

cannot

move now step over

garbage

bags to

throw

their own stuff out. I see others

throw

out our misbehaving's stuff out for people like me. Between 8:30 am for 45 min-an hour is a monumental

waste

of time!!!!! Every day I have flys, +

smell

of others refuse + whom always drags their bags through my hallway, "dog poo"

left

for me to

smell

. I would

NEVER

DO THIS TO YOU!!!! PLEASE THINK OF SOMEONE BESIDES YOURSELVES......... THANKS CC. YOU KNOW WHO I AM..... Review from Google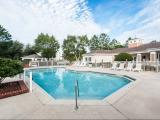 Nov 2017:
I have been a

HAPPY

resident of Trails at Loma (formerly Loma Vista) for 9

great

years!! I have truly loved living here. It's

quiet

,

clean

, and in a

beautiful

and

convenient

area. I work just 3 1/2 miles from here. So the location is

PERFECT

!! I live alone and have so these entire 8 years. I

never

had any desire to move elsewhere. I

love

it here!! I have made this my home! (I also have an impeccable rental payment history,

never

late

).

Due

to the improvements to the "EXTERIOR" of the community my rent was

increased

by $175. Without any upgrades or improvements to the "INSIDE" of my apartment. I know to most that may

not

seem like much but I live on a strict budget and $175 is a substantial

increase

. So unfortunately, I feel

forced

to

leave

my

happy

home. This

increase

surprised me greatly seeing as how I live "INSIDE" and

not

one Review from Google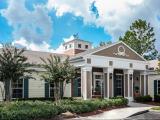 Oct 2017:
The office staff is so

friendly

and helpful, we were able to get an apartment very

quickly

. Review from Google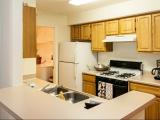 Oct 2017:
This complex is so

beautiful

! I

love

the location and everyone is so

friendly

! Highly recommend looking into it if you have some friends/ family to move in with! Review from Google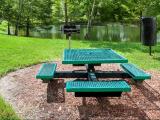 May 2017:
I have lived here 12 months; twelve long months. From the day that we did the initial walk through, I regretted moving here. There was so much

water

damage

due

to a malfunctioned sprinkler; in order to repair the

damage

inside our apartment, they used our electricity. I obviously went to the leasing office and asked for a form of compensation to which they said they were already giving us two weeks

free

(this was for a promotion they were running) but then decided that they would give us another week

free

for the troubles. Review from 5/30/17 on Google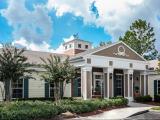 May 2017:
Pros

: *I feel

safe

here *Apartments are the largest in the UCF (and perhaps greater Orlando) area for the price (I pay $990 monthly for an 900ft^2 1br/ba) *Brand

new

washer and dryer were provided, along with

new

looking fridge, retractable sink faucet and microwave *

Decent

amenities: 2 pools and a small gym *Mostly

quiet

.

Excellent

noise

reduction. I rarely hear people in the breezeway or in adjacent apartments, unless it's kids

screaming

(see

cons

) *Narrow staircases (it really sucked to move my furniture up three flights of narrow stairs) *Neighborhood intersects with the Seminole Bike Trail,

great

for bicyclists and walking *Feels homey, there are

nice

oaks and pines here Review from 5/13/17 on Google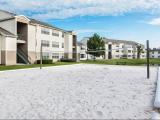 May 2017:
Living at Trails at Loma was

miserable

. The apartment walls are

paper

thin

. You can hear the above neighbors conversations and every step or stomp they make. The parking was

horrible

. If you live in bldg 9, one of the tenants likes to

throw

parties especially during the holidays, which means

loud

music and unknown people around your apartment throughout the

night

. If you value

sleep

and peace do

not

move here. Definitely

not

worth the money. Spend the extra $100 a month on something better, I sure did. Review from 5/10/17 on Google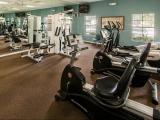 Mar 2017:
This place is

horrible

. Stay

away

and I mean far

away

. XXXX the manager or whatever she is, is the

worst

person on earth and I honestly

wouldn't

wish her on my

worst

enemy. We were told cable would be included in our rent in which it was. 9 months later we receive a later saying we owe back pay because they've been paying for our cable for that long. We

never

received any type of email or letter all of that time from them. And the XXXX had the audacity to email me at work about this. They are unfair I please whatever you do stay

away

from this place. Review from 3/15/17 on Google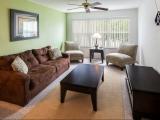 Feb 2017:
I've been living here for 7 years. I have to say that the environment is

not

as peaceful as it used to being. The neighbors are

polite

. Unfortunately as of

late

there has been multiple occurrences of heavy

police

activity

near

the front of the property.

Leaving

no access to get to the rest of the property. The grounds are no longer

well

maintained the landscaping company they hired

didn't

do much around the back of the buildings. Yet they

raise

the rent for this half-assed work? Review from 2/13/17 on Google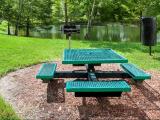 Dec 2016:
I lived here for 5 years and it was alright at first, but once

New

management came the rules seemed to

change

completely and we were, essentially, kicked out because of our pets. To be clear, these pets were okayed by the previous management. No one had any

problems

because our pets were

well

maintained and kept in aquariums (bearded Dragon, chameleon, ball python).

not

only were they

well

maintained, but some of the team members even mentioned that they liked visiting our home for inspections so they could see our menagerie. All was fine until the

new

management decided they weren't ok ay with out pets anymore. Review from 12/29/16 on Google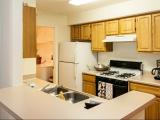 Dec 2016:
I have

not

moved in yet but after visiting five apartments today I can say that the service difference I received between the apartment complexes from the leasing agents makes a world of a difference. Patricia was truly

amazing

. And I appreciate her professionalism and

great

customer service.

Happy

to say I think we have chosen our next home. Review from 12/5/16 on Google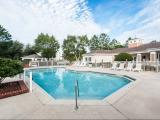 May 2016:
RENTERS

BEWARE

!!!! If you value your peace and

quiet

, take some advice from me... STAY

AWAY

!!! Loma vista apartments has

awful

customer service and are extremely

rude

. The "Assistant Apartment Manager" is the most

disrespectful

, argumentative woman I have ever dealt with and was completely

unwilling

to address any of the ongoing

issues

that we are dealing with (

NOISY

,

RUDE

NEIGHBORS). We have had all that we can tolerate living by these

inconsiderate

, no class neighbors at Loma Vista....a toxic cesspool would be an accurate description for these apartments! Needless to say, we will definitely

not

be resigning another lease! Review from 5/14/16 on Google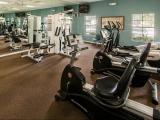 May 2016:
This place has made moving the

worst

experience of my life! After telling us our payments for our app

fee

and holding

fee

were sent back (even though I had more than enough money in my account) they said we had to pay them a $70

fee

. I told them I'm

not

paying a total of $285 for an app

fee

and holding

fee

. They proceeded to tell me that they will report me to collections and that we

won't

be able to get an apartment! They have seen me at least 20 times and know I am a young mom with a 9 month

old

. We are a young family and that amount of money is

ridiculous

. Review from 5/10/16 on Google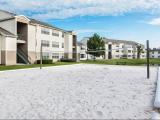 Apr 2016:
I have been a

HAPPY

resident of Trails at Loma (formerly Loma Vista) for 8

great

years!! I have truly loved living here. It's

quiet

,

clean

, and in a

beautiful

and

convenient

area. I work just 3 1/2 miles from here. So the location is

PERFECT

!! I live alone and have so these entire 8 years. I

never

had any desire to move elsewhere. I

love

it here!! I have made this my home! (I also have an impeccable rental payment history,

never

late

).

Due

to the improvements to the exterior of the community my rent was

increased

by $100. I know to most that may

not

seem like much but I live on a strict budget and $100 is a substantial

increase

that I just can

not

afford. So unfortunately, I am

forced

to

leave

my

happy

home and put in my

notice

since i am coming up to the end of my lease. Review from 4/20/16 on Google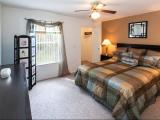 Dec 2015:
Since there

hasn't

been a recent review on here, I wanted to give people interested in this complex a little information. Do

NOT

move in here. It all looks

beautiful

online but thats

not

the case. I moved in here May 2015 and can

not

wait to

leave

in a couple of months. The process to apply here is

ridiculous

(Since it is low-income housing), they will constantly call/email you saying you

never

turned in information when they really just

lose

it all. The apartments themselves I

haven't

really had a

problem

with besides the fact that you can hear the people above you walking 24/7, its just the people that

RUN

the place, and maintenance are

horrible

. Review from 12/11/15 on Apartment Ratings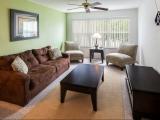 Apr 2015:
They have wrongly accused us of having a pet, which is

NOT

true. Also, maintenance requests take a long time to get filled, so if you have a

broken

toilet I hope you have another bathroom you can use. Staff

doesn't

answer emails or messages and their hours are inconvenient. Review from 4/17/2015 on Google