Apartment Reviews
Back to Previous
Close Tab
Additional Reviews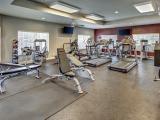 Jul 2019:
Refuse to take out my

trash

because of a raccoon

problem

that is affecting nearly every building. The staff is extremely

nice

, but that means

nothing

if they don't do anything for you. They also will over

charge

you with overages for no reason. Review from Google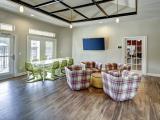 Jun 2019:
A

Nice

spacious

student housing apartment(4*4 or 3*3),

Beautiful

campus, with swimming pool, internet cafe, scanning and printing facility in leasing office, gymnasium. You can apply online from their website. Review from Google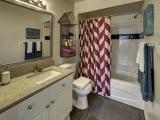 Jun 2019:
A

Nice

spacious

student housing apartment(4*4 or 3*3),

Beautiful

campus, with swimming pool, internet cafe, scanning and printing facility in leasing office, gymnasium. You can apply online from their website. Review from Google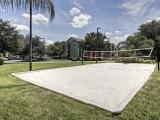 Jun 2019:
I

enjoyed

living here but it is also a

scam

. The apartments are wildly over priced because of the recent renovations that are extremely

average

. You get laminate floor and

new

countertops but

old

tubs,

bad

paint jobs and

dirty

hallways. The amenities are

nothing

special, the pool and gym are small and underwhelming for the prices they're

charging

.

Not

to mention that management isn't usually helpful or

nice

. On the other hand there is a

good

variety in room and closet size. However one person will likely end with a room that is much smaller than the others and still pay more as happened with me. Its pretty

safe

inside but the surrounding communities are quite

sketchy

. There's also

nothing

that is walking distance but everything is a

close

car ride. Also, don't expect to pay the same rent price Two years in a row. I looked into resigning and they tried to bump my rent $40 a month for the same apartment Review from Google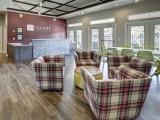 May 2019:
The village at science drive is the absolute

worst

place I have ever lived in the UCF area. We constantly get

charged

fees

every month and the

fees

consist of overages that they don't disclose with tenants of the community. This month, my roommates and I got

charged

for an overage when there's only been 2/4 people living in the apartment for the past month. Coincidently, there was also a MASSIVE sprinkler system

leak

where

water

was

shooting

several feet in the air and the streets were getting flooded. Now my roommates and I are paying "overages"

due

to the incompetency of this

horrible

establishment. The one

good

thing I can say is that the staff in the front office are

nice

. If there's one place you absolutely

never

want to live, it's here. CANT WAIT TO MOVE OUT!! Also if you

never

had a pet, the raccoons here are pretty cute :) they dig in the

garbage

almost every week Review from Google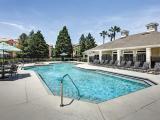 May 2019:
Firstly, you should know that I would

not

take the time out of my day to write this review if I thought the UCF community

shouldn't

be

warned

about this living facility. I have lived here for a year and six months and I can honestly tell you that if you're looking to move here,

don't

. I have

never

given my business to or had to deal with such

disrespectful

and

unprofessional

employees in my life. The student workers are completely misinformed and will basically tell you anything they think you might want to hear. If you ask the same question to 3 different employees chances are you will receive 3 completely different answers. Management hides in the back of the office and when you ask to speak to a leasing manager for clarification, the student employees catch a

disgusting

and completely

unacceptable

attitude. They also have an extreme unwillingness to work, they will tell you your package

isn't

there but it will be, they just

didn't

bother to look hard enough Review from Google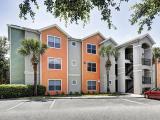 Apr 2019:
Very

unsafe

community to live in as a student. Only one

security

guard at

night

to monitor the w

hole

complex after sunset. Also the units are very

old

,

mold

is growing in the walls causing a funky

smell

in units. Appliances barley work properly. Maintenance is

very helpful

but its frustrating when they have to come into your unit

all the time

to fix things. Also the people working the front desk have

no clue

on customer service skills what so ever. One person will tell you one response and the next person you talk to will be

clueless

and tell you a complete other response for

issues

. Renee at the desk is the only person who actually has customer service skills and will tell you the correct answers. After living at Plaza and Village i have found out if you want anything to be accomplished call corporate. Review from Google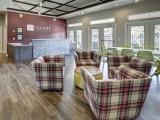 Apr 2019:
DO

NOT

MOVE INTO HERE. I've

never

had such a horrific experience in my life. My sister and I each pay 700 a month (now 760) to live with

bugs

. We filed 5

complaints

about silverfish and

spiders

and they have

not

done anything to fix this until it got to the point that we found them on our beds. Safety is

horrible

. I witnessed a

crime

scene investigation happening right in front of my apartment building where a girl overdosed on heroine in her car. I even saw her

dead

body. These are jut examples off the top of my head. Do yourself a favor and

avoid

at all costs. I'm so

close

to filing a lawsuit against this place.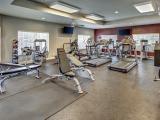 Mar 2019:
This is definitely a

late

review- but better

late

than

never

. Just had to refresh a

new

landlord on some of these laws and it brought this incident up. I lived here from May 2015 to October 2015, right when I moved to Orlando. I am hoping their staff has been educated on Emotional Support Animal laws since then but just in case they haven't... if you have one, I don't recommend living here. Save yourself the trouble. They discriminate and are ignorant to the law. I got my ESA in October 2015, provided a doctor's note, and was told because my roommates didn't want the pet there that it would have to

leave

or I would have to move out. Under the FHA, my ESA isn't even considered a pet. They allowed my roommates to discriminate, and did so themselves too. I wish I would have shared this right after the fact and pursued legal action. What this place did was beyond

illegal

. I ended up having to find a

new

apartment and vacate this place within days Review from Google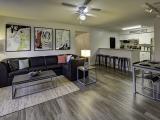 Oct 2018:
So far I've lived here about 3 months and

I like

it a lot more than UHouse! The rooms are decently sized as

well

as the closets. The bathrooms are a little smaller and have a lot less storage than you would think. They have

fake

drawers which was disappointing moving in. Everything is really

clean

and

well

kept and maintenance is always really

fast

to fix things. The only

problem

I have is management, they're

not

great

at their jobs. I ended up paying $200 for signing

fees

when I was told it would only be $100 and when I tried talking to management they completely brushed off

not

only me but my parents, it was

rude

and

unprofessional

. Prior to moving in I wanted to move in early. I ended up paying over $100 to move in ONE DAY EARLY. Literally

ridiculous

, on top of that they

didn't

tell me until the

night

before so everything was really rushed. Review from Google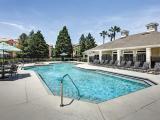 Aug 2018:
The staff is

awful

and misleading. We were

not

told from the beginning when we signed that we couldn't move in early and now last minute, days before we need to be in our apartment, they're telling us there's a

good

chance we

can't

move in early at all. This is completely

unacceptable

to

leave

residents who pay so much money to live there homeless for 2 weeks before they're allowed to move in. I have spoken to multiple managers and they all give me the same answer "I

don't

know" and frankly "I

don't

know" is

not

an acceptable answer when I'm paying so much to live here. Do

not

live here, it's

not

worth the trouble these people do

not

care

about the residents they just

care

about the money and it's

disgusting

. I

haven't

even moved in yet and I've already had so many

problems

. These people only

care

about the money

not

the residents and it's

disgusting

.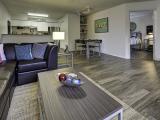 Aug 2018:
I wish I could give this place no stars... they dont

care

about students all they

care

about is getting your money. The front office staff

doesn't

handle situations in a

professional

manner, they are very

disrespectful

to tenants. The maintenance on the other hand are absolutely

amazing

. They are so kind and

always willing

to

help

tenants when the front office fails to

help

accommodate students needs. I'm so

happy

I dont

not

live there anymore. Review from Google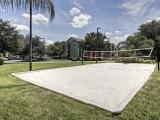 Jul 2018:
Completely

unhappy

with this place and I haven't even moved in yet. The staff is completely

unprofessional

and doesn't give any information at all. At this point it looks like I will be homeless for 2 weeks because I was

never

informed that there was a

good

chance I couldn't move in early. That is completely

unacceptable

to

not

inform residents before they even sign that early move in is unlikely because I certainly wouldn't have signed my lease to begin with. Since I signed I have been given the impression that I could move in early and now last minute they're

changing

their answer to "I don't know." "I don't know" is

not

a

good

answer, that is

not

how you

run

a business. The

lack

of

concern

for residents is

disgusting

and I can assure you I will

not

be renewing. Do

not

live here, it's

not

worth the absolute

disrespect

Review from Google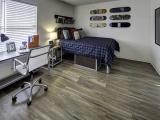 Jul 2018:
I would rather move back into my dorm than live here again. When I moved in the place was

filthy

, there is hair painted into the framework because that's how little effort they put in to making this place

nice

. Once there was a hobo sitting outside of my unit and wandering around the property so I called the office and instead of sending someone to investigate, they proceeeded to tell me it's probably just someone trying to solicit church information, when I knew for a fact it was

not

. I called within the first week of living here saying my toilet would

run

all the time

and they said that was normal... 2 months later and it completely

overflowed

and flooded my entire bedroom and part of the living room. It took that situation to happen for them to listen to my concerns. They then proceeded to tell me it was my

fault

. The staff here is very Review from Google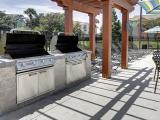 Jul 2018:
I loved the room(s) itself and some of the amenities are

GREAT

(Mac computer lab!), but as someone who's lived in 5 different Orlando apartments, GO ANYWHERE ELSE. It's

not

worth what you'll be paying. The staff as people are

very helpful

, but the organization running it (American Campus Community) cares a lot about their bottom line ($) which restricts how much

help

you're able to get. I felt like a walking dollar sign before I even moved in. You pay your first "installment" 3 weeks before you even move in, only to be paying your next installment 1-2 weeks after FINALLY getting to move in. Want to move in early, when you've already paid $700 to

NOT

be living somewhere? Better pay a couple hundred more dollars! Also, unless you

enjoy

constantly unplugging all your electronics and monitoring your thermostat to

avoid

overage

fees

, it's worth Review from Google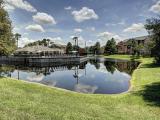 Jul 2018:
As far as the rooms it's a very

nice

place to live.

Nice

furniture (other than the sharp edges) and very

spacious

rooms with large closets. Before I lived here the rent was reasonably priced but it continues to go up tremendously each year. I will be paying $100 more a month this upcoming year than when I originally signed. My other issue is the student staff. They are generally

unhelpful

and make it seem as though you are bothering them when you come into the office. Also

can't

count on maintenance requests to get fixed. A majority of the time we've put in a simple request we'll get a notification that it's been fixed when no one has showed up for it. Besides the student staff and

cost

of living here, it is a

good

place for students. Review from Google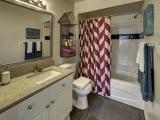 Jan 2018:
Science Drive is a

great

place to live! It was my first off-campus apartment and I

love

it. I've been here for 2 years now and if it weren't for the fact that I'm about to graduate I'd still stay. Can't ask for a better place. The staff is

friendly

and

always helpful

. Review from Google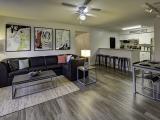 Jan 2018:
I have lived there for more than two years now. I

really like

the size and look of the apartment. It's

not

as comfy as it used to be before the renovations but it looks pretty

nice

. The front office is

very helpful

but it really depends on who's working that day. If I had to

change

anything about the place, I would probably add a front gate or something for better

security

. Review from Google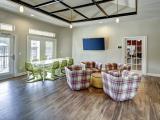 Jan 2018:
The rooms are

spacious

, staff is extremely helpful, and community

quiet

. These are a few of the things I

love

about living at The Village At Science Drive. The apartment have been updated with hard wood floors,

new

lighting fixtures, and all

new

appliances. I've lived here for two years and

would recommend

this community to anyone! Review from Google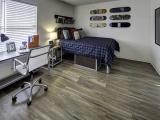 Jan 2018:
Out of all four student living apartments I have lived in, the Villages on Science Drive has been my favorite. The

new

renovations have been

wonderful

and the staff is

always helpful

. Maintenance is super

friendly

and always comes

fast

when you need

help

. It's

close

to campus and the UCF shuttle is always available. I would highly recommend living in this development! Review from Google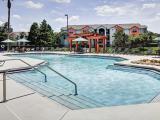 Jan 2018:
Village on Science Drive is my second off campus apartment and I

love

it! Management is very responsive. The apartments themselves are very

spacious

and

clean

. There's rarely a moment I

regret

living here. I've committed myself to another year to living here because it's

close

to shopping, food, and campus. If you're looking for

nice

off campus student housing, this is your winner! Review from Google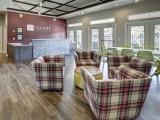 Jan 2018:
The Villages is a

great

place to live. It is super

close

to campus and offers a shuttle service running every 15 min to take you to and from campus. The apartments are very

clean

and

nice

. I have had a

great

experience living here so far. Staff members are

caring

and there are a ton of amenities. Review from Google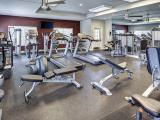 Jan 2018:
Living at the Villages on Science Drive has been such a

pleasant

experience. It is newly renovated and super cute! I

never

have trouble getting maintenance to come when I need

help

or getting

quick

responses from the front office. I would suggest to anyone that they should live here if they are looking for a comfortable, cozy, and

safe

place to live! Review from Google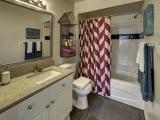 May 2017:
Living at the village at science drive has made my college semesters easier in that I am able to get to campus on time and

efficiently

using their

convenient

shuttle system.The amenities offered to the residents, such as the gym and pool, are

great

for any downtime I may have. I have renewed my lease for another year because of the

beautiful

renovations and

wonderful

roommates I have acquired this year! Review from 5/12/17 on Google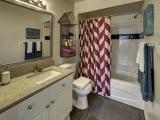 May 2017:
I have lived there for more than a year now. I

really like

the size and look of the apartment. Right now they're in the process of upgrading their looks which is pretty exciting.

I like

the staff members, I always feel welcomed when I drop by the office. I've had an encounter with one of the managers and she

wasn't

very

nice

but that was about it for the

negative

stuff. Unfortunately this year I was paired with the loudest, meanest roommates possible but the office was extremely helpful with that situation. Review from 5/11/17 on Google