Additional Reviews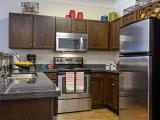 Mar 2020:
don't

do it !!! Owned by Landmark Properties. Read other yelps from other cities also and BBB reports. This is a predatory lending group. Screwing all students with full rent after UCF told all students to return to families. This is advertised as student housing. But they really

don't

care

about students - just dollars. Read the lease before you sign.

NOTHING

is fair or equitable. You've been

warned

.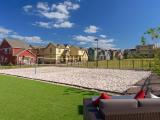 Feb 2020:
The place is already looking like a slum. The parking is obviously challenged with illigal parking on park Road. Absolutely a

nightmare

. Our residents in the area wll be contacting the

police

everyday until the parking is corrected. Finally today Seminole

Police

are taking action. If

not

we will take matters into our own hands so illegally park at your own

risk

!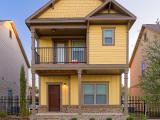 Oct 2019:
I signed my lease for next year a few days ago. The staff at the front desk were incredible! They were so kind and helpful. I had so many questions to make sure this was the right place for me to live and they were so accommodating. The two guys especially, I wish I got their names so I could recommend them.

Beautiful

place and such kind people. So excited to be part of such a cute community! Review from Google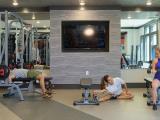 Sep 2019:
This property opened in 2019. It is a

beautiful

new

property. We have used the golf simulator, pool tables and treated ourselves to the

coffee

bar at the amenities center. It has been

quiet

most times. Mostly

enjoy

the cleanliness of the property. When family comes the amenities center is a

nice

place to visit. Study rooms with computers and printer are a plus.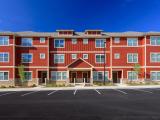 Sep 2019:
Without a doubt, the

best

student apartments and townhouses that are available around campus. The interiors are

clean

,

new

and the entire property is very

well

maintained. Staff are always

happy

to

help

a resident with any questions or assistance they may need. While it is situated

close

to campus and

close

to

good

food it can sometimes be hard to

leave

home when it is this comfortable and complete with amenities. Review from Google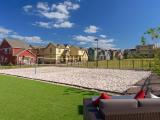 Sep 2019:
If you're looking for a

great

place to live

near

the UCF area I would highly suggest living at The Station. The amenities here are

great

and super

convenient

, such as the pool, the two-story gym, and the numerous study rooms. The staff is also very welcoming and accommodating and they're always finding ways to please us residents like giving out

free

food and supplies. I would 100% recommend living here if you're looking for a

great

college experience. Review from Google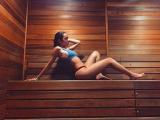 Sep 2019:
10/10

would recommend

to anyone. The property is

clean

with

awesome

amenities. The staff is always there to

help

, especially Gabriella,

great

customer service and she really knows her stuff! If I had a kid at UCF they would be living at the station no doubt! Review from Google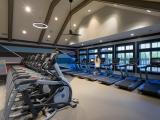 Sep 2019:
The Station is extremely helpful whenever I have to come in and study. They go out of their way to make sure I have all the supplies and resources I need to be successful. Overall, a

great

atmosphere to be in whether it's for hanging out or studying!! Could

not

think of a better place to live :) Review from Google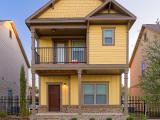 Sep 2019:
Thank you so much for everything you guys do. The hospitality that the staff brings is impeccable. They are always here for you and have an answer to most questions and if they can't answer it they will find out for you. Highly recommend The Station Alafaya for anyone looking for a place to live! Review from Google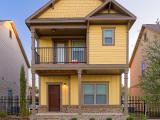 Jun 2019:
This place is a

joke

. I would

never

recommend anyone live here, even if they were subleasing for cheaper like I am. Maintenance

sucks

, there's always dog

poop

, cigarette butts and empty juul pods scattered around the front of my building and in parking. The WiFi is without fail my biggest

complaint

. I'm taking an online course this semester and these sporadic outages of internet are totally bogus, since now I'm going to have to either drive to Starbucks or campus to use internet for this class.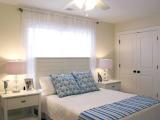 May 2019:
This place is filled with

con

artists for management. Insanely

overpriced

and it seems

none

of the amenities that they boast about are ever working?? My AC was

broken

for an entire month, the tanning beds have LITERALLY

never

worked since the day we moved in, the pool was

closed

for 2 entire months and then conveniently

closed

on Memorial Day. The printer has been

broken

for over a month, including during

finals

week, the WiFi is

broken

almost ever other week, the gate is

broken

literally every other day. This place is just a

disaster

.

Not

only that, but I was looking to resign back in fall and I was told that if I resign my lease my rent would go up over $100 a month! And that was me trying to resign in OCTOBER. By now rent is probably

close

to $200 more than I pay now. These people are just scammers and do

not

care

about their residents at ALL.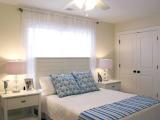 May 2019:
Nice

place to live if you like students with cars with out mufflers driving up and

down

all day. Oviedo

Police

dept does

not

patrol and its a

free

for all. The housing community should have rules against these cars with

loud

or no mufflers at all Review from Google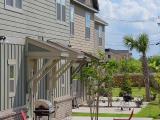 May 2019:
Nice

place to live if you like students with cars with out mufflers driving up and

down

all day. Oviedo

Police

dept does

not

patrol and its a

free

for all. The housing community should have rules against these cars with

loud

or no mufflers at all Review from Google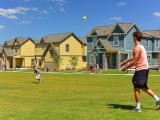 May 2019:
As a UCF Mom for the past three years, I am the happiest I have ever been with my daughter's living arrangements at The Station Alafaya! The facilities are

beautiful

, the houses are very roomy and

clean

and more importantly, it is so

safe

there! I am so glad that my daughter lives in such an

awesome

community. Thank you Station Alafaya! Review from Google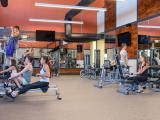 May 2019:
I have lived at the station for a w

hole

school year now and I

enjoy

living here. The amenities are

amazing

and the staff is

very helpful

. I recently had some minor maintenance

issues

in my room and when I went to go report it the front desk girl Devan was

very helpful

in getting my

problems

fixed in a very short time. Overall the apartments are

nice

, and the staff is very

polite

and helpful. I

would recommend

living here! Review from Google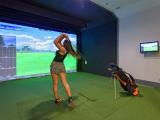 May 2019:
Community is

beautiful

. Management is

great

! One worker, Steven, is always helping whenever is needed! Definitely going to re-sign. Review from Google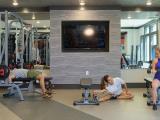 May 2019:
Community is

beautiful

. Management is

great

! One worker, Steven, is always helping whenever is needed! Definitely going to re-sign. Review from Google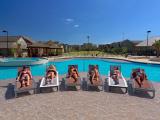 Apr 2019:
I had a

final

paper

to print out that is

due

this Monday but the printers were

not

working so Steven offered to

help

me print them out. Some graphs and charts were having

issues

being printed but Steven didn't

stop

trying to

help

me until everything was

perfect

! Thank you so much Steven and everyone that works at The Station! Review from Google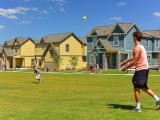 Apr 2019:
I had a

final

paper

to print out that is

due

this Monday but the printers were

not

working so Steven offered to

help

me print them out. Some graphs and charts were having

issues

being printed but Steven didn't

stop

trying to

help

me until everything was

perfect

! Thank you so much Steven and everyone that works at The Station! Review from Google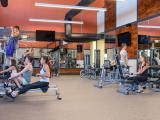 Dec 2018:
Landmark properties owns these properties they are

Thieves

google "Scott Macak arrest" he is facing felony

charges

in Tampa for stealing from the retreat. The staff is

Rude

guess who Scott was ?? Just read last years reviews of the Tampa retreat he was the property manager there having countless students cars

towed

. He was most likely getting a kick backs from the towing company given his felony arrest in September - just go to the hillsborough clerk of court web site search public records read the arrest report from Tampa

police

. This place is full of

criminals

. The last guy working in the office recently

stole

packages from students , instead of claiming it through the carrier they made an

illegal

insurance claim . Bunch of

thieves

!! Landmark properties Owns all these

crooked

properties Review from Google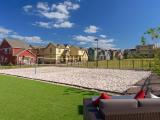 Dec 2018:
Overpriced

rent, plethora of unnecessary

fees

,

unreliable

quality control of apartment condition (my unit did

not

have Filters installed in both A/C units; we

didn't

realize this until maintenance came to replace the air filters). Internet has been

unreliable

; currently, (during

Finals

week), we have

not

had internet for almost 2 full days. Small desk size with uneven texture making it very

difficult

to write on. Large closets and large living rooms, but very small rooms for the price paid. Overall, a very

overpriced

,

unreliable

living experience for student. Review from Google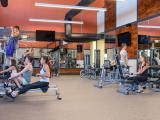 Dec 2018:
Literally the biggest

joke

of a place to live. Half the things we were promised

never

even happened, the payment systems a

scam

, management

sucks

&

never

gets around to your

problems

& it's

finals

week & the WiFi has been our most of the week. I've given this place a lot of chances & it's literally

terrible

& the people who live in here are some of the most

inconsiderate

I've ever seen. Honestly please do yourself and

avoid

it here. Review from Google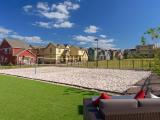 Dec 2018:
Great

apartments and

clean

nice

kitchens only

complaint

is the

close

proximity to other apartments. No parking anytime pass 6pm. People park in the middle of the road and block the roads which makes it frustrating to drive

late

at

night

. Expect a long walk if you're on the other side of the property. The Wifi is

terrible

and has gone out at least 4-5 times this semester. No

trash

pick up. The Property is

safe

and very

close

distance to ucf. Front desk is

good

but ran by college students. Christian is

very helpful

and by far the

best

. Would rate

5 stars

but for 800 plus dollars a month I should expect parking and reliable wifi. Review from Google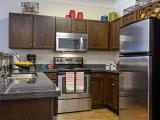 Oct 2018:
Management is always available and very attentive!

Awesome

customer service! Review from Google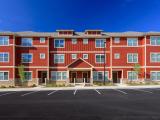 Oct 2018:
cheap

A/C, Internet is

terrible

, No

trash

service, and dumpster is in the back corner of the neighborhood, utilities are a fortune. Way over priced and

not

worth it. Review from Google