Back to Previous
Close Tab
Additional Reviews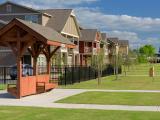 Dec 2018:
Landmark properties owns these properties they are

Thieves

google "Scott Macak arrest" he is facing felony

charges

in Tampa for stealing from the retreat. The staff is

Rude

guess who Scott was ?? Just read last years reviews of the Tampa retreat he was the property manager there having countless students cars

towed

. He was most likely getting a kick backs from the towing company given his felony arrest in September - just go to the hillsborough clerk of court web site search public records read the arrest report from Tampa

police

. This place is full of

criminals

. The last guy working in the office recently

stole

packages from students , instead of claiming it through the carrier they made an

illegal

insurance claim . Bunch of

thieves

!! Landmark properties Owns all these

crooked

properties Review from Google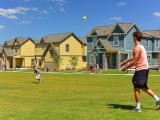 Dec 2018:
Overpriced

rent, plethora of unnecessary

fees

,

unreliable

quality control of apartment condition (my unit did

not

have Filters installed in both A/C units; we

didn't

realize this until maintenance came to replace the air filters). Internet has been

unreliable

; currently, (during

Finals

week), we have

not

had internet for almost 2 full days. Small desk size with uneven texture making it very

difficult

to write on. Large closets and large living rooms, but very small rooms for the price paid. Overall, a very

overpriced

,

unreliable

living experience for student. Review from Google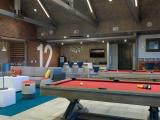 Dec 2018:
Literally the biggest

joke

of a place to live. Half the things we were promised

never

even happened, the payment systems a

scam

, management

sucks

&

never

gets around to your

problems

& it's

finals

week & the WiFi has been our most of the week. I've given this place a lot of chances & it's literally

terrible

& the people who live in here are some of the most

inconsiderate

I've ever seen. Honestly please do yourself and

avoid

it here. Review from Google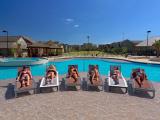 Dec 2018:
Great

apartments and

clean

nice

kitchens only

complaint

is the

close

proximity to other apartments. No parking anytime pass 6pm. People park in the middle of the road and block the roads which makes it frustrating to drive

late

at

night

. Expect a long walk if you're on the other side of the property. The Wifi is

terrible

and has gone out at least 4-5 times this semester. No

trash

pick up. The Property is

safe

and very

close

distance to ucf. Front desk is

good

but ran by college students. Christian is

very helpful

and by far the

best

. Would rate

5 stars

but for 800 plus dollars a month I should expect parking and reliable wifi. Review from Google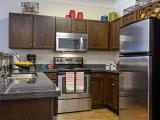 Oct 2018:
Management is always available and very attentive!

Awesome

customer service! Review from Google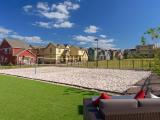 Oct 2018:
cheap

A/C, Internet is

terrible

, No

trash

service, and dumpster is in the back corner of the neighborhood, utilities are a fortune. Way over priced and

not

worth it. Review from Google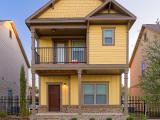 Jan 2018:
The station is currently under

construction

. I heard about them at 4Rivers

event

. They also gave someone a years

free

rent which is pretty

cool

. If they get everything up and running by Fall 2018 as promised, that would be

awesome

.