Additional Reviews
Oct 2018:
Please check other places.before coming here. They are under

new

management and they have

no clue

what is going on. Move in day was absolutely exhausting trying to get someone to

help

with all the

problems

and

filth

that was

left

behind from previous tenants. Move in day should be

fun

and exciting, you should

not

have to spend your first day cleaning the w

hole

house to make it liveble. As of yet, they have

not

taken

care

of all the

problems

. Review from Google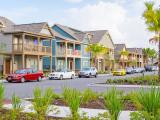 Oct 2018:
House was

dirty

upon moving in- food still in kitchen,

dead

bugs

under the stove and in the kitchen sink. Maintenance enters homes constantly WITHOUT

notice

. Yes the lease states that they can, but it is FAR too often. All of the houses residents have been startled/ frightened by this. They bang loudly on doors with

ZERO

respect for privacy or the individuals living there. Work orders

aren't

completed in a timely manner, if at all. But they have

plenty

of time to walk in unannounced looking for things

wrong

. How about we fix the 2 month

old

work order??!! Multiple phone calls to the office gets

NOTHING

resolved. I'm a parent and I wish I

never

moved my son into this trailer park they call luxury living!!

Cannot

wait until he can move out of The Retreat.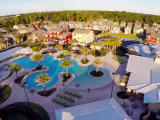 Oct 2018:
It has been discovered that there is extensive

mold

growth in all of the duct work of my daughters residence. In speaking with the front office staff I was advised that the

problem

was discovered by the

New

Mangement Group when they took over the property. This indicates they

new

the

mold

existed when my daughter signed her lease and

never

disclosed this or fixed the

problem

. My daughter and her roommates have been

sick

with upper respiratory

infections

since moving in which sadly I attributed to her adjusting to a

new

school and location . I have made several attempts to contact management with no return calls-they are always unavailable . I believe the next step will be contacting my lawyer as no attempts have been made to

clean

the property and this is an

unacceptable

living condition that could affect her health for years to come . VERY D Review from Google
Oct 2018:
Honestly I would

avoid

living here. The other reviews are right, these units are very

overpriced

and the roommate matching service is

not

the

best

and if you get a

terrible

roommate, they will let you switch just for an extra $250 on top of your rent! It's pretty

great

. While the head manager was gone for a full week there was no way for the office to dispatch their

security

so if you had an issue such as a

noise

complaint

or whatever it may have been there was no way for that to be taken

care

of. The

security

that I mention, I haven't seen once within the three months that I've lived here. We do have a

police

officer living here but I haven't seen him do anything either so don't let them sell you on that because they do try to use it as a selling point. I will say that the

new

management does seem to be trying hard to

clean

up what Review from Google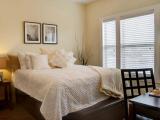 Oct 2018:
We live in a 4BR cottage where there is serious

issues

with one of the roommates and have been in the office last week looking for a resolution. They have done thing and now it is so escalated that we had to make arrangement over the weekend because we don't feel

safe

. On Friday office visit with the leasing manager and several e-mails were sent on Friday for them to take action and respond.

Well

it's Monday morning 10:00 am and have

not

heard anything from them. Mind you the General Manager hasn't even reach out to us as I understand she is busy with vendors. It seems like her vendors are more important then her residents. I am boggle by the reviews I see which they all have the same common denominator the "

New

management". Will

not

resolve your issue on hand once you have signed a lease and moved in. I will give them t Review from Google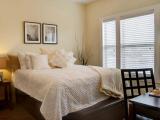 Sep 2018:
(1/2) Value: Last year I moved into a Springmore which is a 4/4.5. To start, the house is huge. The rooms are

spacious

with a large walk-in closet albeit a smaller bathroom. The living room is large with a large kitchen. It's a newer property and the house more or less reflects that. The property, however, does

not

. Throughout the year there was

trash

nearly everywhere all over the complex, which is probably reflective of how this complex being majority Greek life and the result of the frequent parties that occur here. During my tour, I was assured that there would

never

be overages and that it's typically uncommon for a house to go over the utility cap. That was a

big

lie

. Every month I got overages ranging from $5-$35. One month it was so

bad

management sent out a mass email (a result of probably a lot of

complaints

) to the residents tr Review from Google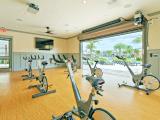 Sep 2018:
I've only been living here for a week, but let me tell you... it REALLY

isn't

worth the exaggerated amount of money. - The cottages are

decent

, at

BEST

, but that's after you spend hours cleaning and making sure everything is

good

to go. Obviously, with the amount of cottages the staff

isn't

going to make sure every single one is in

perfect

condition, but that's to be expected because..

well

, college kids lived here. - The "amenities" are overrated and

not

worth the price. Their biggest magnet is the pool, but even that

isn't

deeper than 6 ft. It IS

cool

, but you have to keep in mind that with amenities like these there's BOUND to be parties. - Roommate matching is a

joke

and the "personality quiz" they give is

useless

, but hey the majority of residents are college kids who go

crazy

with independence so you

don't

have a very diverse pool to Review from Google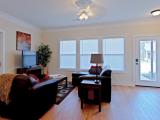 Aug 2018:
When I signed on with the Retreat back in April for the upcoming school year, I was *very clear* that I would be bringing my dog with me. I mentioned it even when I was touring, and was told that this was a pet

friendly

community and, as long as she met the requirements (under 80 or so pounds and

not

an aggressive breed) I shouldn't have a

problem

.

Well

, my dog is 30 pounds and

not

on the breed restriction list so I assumed I'd be fine. I mentioned it again when I signed the lease, and filled out all the paperwork to register her. Despite all of this preparation on my part, the Retreat matched me with a roommate who had a severe dog

allergy

. This on its own wouldn't have been a

big

deal, as my roommate contacted the Retreat as soon as she learned of this (around two months prior to moving in) and told them it was going to be a

problem

. P Review from Google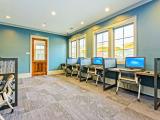 Aug 2018:
This place is a

joke

.

Beautiful

pics online from when it was first opened but now looks like a bomb had

hit

it.

Not

kept up,

overpriced

and they take advantage of the students living there. Stay

away

! Review from Google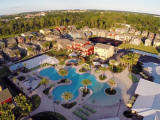 Aug 2018:
Deserves

0 stars

. Will pass

problems

on and on, no one responsible. Mom and Dad,

don't

let your kid rent here! And then you respond I should come in and then you'll

help

resolve? Seriously been

down

this road and you

lie

and pass it on to management who claims it's the ownership. .keep passing it along hoping your client gives up

due

to frustration. Everyone, rent somewhere else. Review from Google
Aug 2018:
Lived here for a year. Was

decent

in the beginning but now since I'm out I think it's time for an updated review. Honestly this place is full of douche bag college people, who don't take other people into consideration. People who don't even live there come and

trash

the place, and people hosting the

party

's don't

clean

up after their guests. Honestly, don't do it. Review from Google
Aug 2018:
Okay

here's the thing. The home itself is very

nice

and in all honesty I have

enjoyed

my time living here for the most part. My biggest

problem

however, is that the management really and truly treats the residents like children. I've had

issues

in the past to which employees have actually responded to with 'because I said so'. I feel the employees here have no respect for their residents or the absurd about of money we pay. Review from Google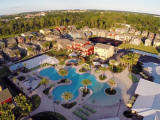 Aug 2018:
This place is a

scam

, if you value your money go somewhere else. My sister applied and was given a lease to sign in March, but after signing she was

denied

a week later. We then followed their instructions to do this "lease lock" with a cosigner, me with over 700 credit, and she was

denied

again. So my sister then made other arrangements and guess what... she was suddenly approved 3 months later in June and they now want 250 dollars for her to

get out

of the lease she signed that she was

not

approved for. We've called multiple times and was explained "

sorry

she signed a lease so if she wants out she owes us $250 and if you

don't

pay it she is responsible for the entire year"

Well

how can she be responsible for a lease that she was told she was

denied

for twice? Just be aware part of the application is signing the lease itself, so they can

deny

Review from Google
Jun 2018:
Contrary to what some of these reviews may say, the time I spent living at the retreat was pretty

good

. From the day I moved in, to the day I moved out, my room and cottage had no

issues

. Maybe some minor

issues

in the kitchen that took 3-4 days max to get resolved after I put in a maintenance request. The people at the front desk were

great

- Robert, Eric, and Alex to be specific Review from Google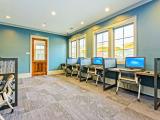 Jun 2018:
Great

place to live! I have

never

had a

problem

with management or roommates/neighbors. Pool is

amazing

and all amenities live up to what they are suppose to.

Fun

young adult/ college students community.

Great

place to make life long friends and be a

good

starter for living on your own while going to school or working full time.
Jun 2018:
Extremely

expensive

rent for all of the "luxury amenities" that

never

work. The houses are always

trashed

, the gym equipment is always

broken

, and the

trash

service is

terrible

. They regularly skip

trash

pick-ups

leaving

rotten

,

smelly

trash

outside everyone's unit. Inconsistent and

expensive

service!
May 2018:
I have

nothing

but

great

things to say about all the staff that have helped me to fill out the application form and get my son accepted to lease a room. Such

friendly

people and so helpful and accommodating. Thank you Review from Google
Apr 2018:
I

love

this community and i am so thrilled to be back! the staff is attentive and the community itself is super

nice

. The study rooms are genuinely worth using and the pool is always

clean

! Review from Google
Apr 2018:
The owner and management intentionally prey on vulnerable college students looking to live in a "luxury" place.

Dirty

,

unsafe

,

crime

ridden and they win the award for having the most ignorant office staff ever.

Beware

!
Apr 2018:
I

love

living at the retreat. My cottage is

spacious

and I really

love

the clubhouse that we have especially our study room and computer lab Review from Google
Apr 2018:
Slow

internet,

not

very secure random people that

don't

live here are always around. The facade of it being a supper high end place

quickly

wears off and your

stuck

facing the fact that this place is slowly going

down

hill and you pay way to much to live here. I honestly feel

bad

for maintenance who are consistently being told to try and fix things that just need to be complete thrown out and

new

ones purchased. I know people that have lived here for four years and will

not

be resigning next year, I will also

not

be resigning next year and I feel

bad

for anyone that is signing. Possibly

worst

of all the management is

run

by a bunch of people that apparently have

no idea

how to do literally anything, if you want anything done it would be more effective to wish upon a star or write a letter to Santa. Update October 17: It has now become an ant i Review from Google
Apr 2018:
I could write a bunch of

complaints

but rn I'm pretty heated about the

garbage

internet here even with ethernet connection. I just tested my internet speed and my download speed is .07 mb/s and upload speed is 18.6 mb/s. Review from Google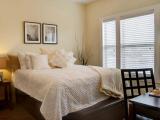 Apr 2018:
I had a

great

experience as a resident at The Retreat. However, once I moved out I experienced many

issues

with management. First there were

ridiculous

charges

on my move-out statement. For example, they

charged

me for a gate clicker when I

never

even received a gate clicker. It took them months to correct the mistakes they made on my move out statement and give me my

deposit

back. My second issue is that they continued to

leave

my name on the apartment subsequent to me moving out, so I was was still being

charged

for utilities by SimpleBills. I called The Retreat several times to resolve this issue. Each time I called they told me they would take

care

of it and

never

did. At the end of the day they are out to get and keep your money. Management moves at the pace of a snail with no regards for your time or money. Yes I

enjoyed

living here, Review from Google
Feb 2018:
You might be like me - your friends want an apartment

not

a house, but you

don't

like the drab look of the apartments closer to UCF. You're willing to sacrifice a longer commute for a

beautiful

Retreat apartment. And the apartments are

beautiful

. But it is

not

worth IT.

Trash

everywhere.

Loud

music every

night

. Anything you keep outside is liable to destruction. I once got a flat because I ran over a vodka bottle on the road. The services are inconsistent at

best

, especially

trash

collection, which makes it even more

disgusting

. The gym looked

good

to me, until i took a closer look and realized everything was

broken

. Also -

slow

-ass internet -

ridiculous

rent prices -incredible staff? no. I had a staff member living in the residence next to me and he vomited all over my porch -random

shady

middle aged men wandering around and playing basketball Review from Google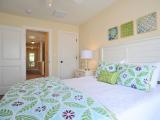 Feb 2018:
Everyone is kind and

easy

to work with. If found that if you ask for descriptions any

fees

that you may

not

see (if you don't actually read your lease), they will explain them to you. I really knew what I was getting into before I singed because they weren't

afraid

to tell me what I was paying for. You just have to ask the right questions, and read the documents they give you.

good

luck! Review from Google