Additional Reviews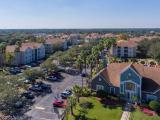 Jan 2019:
Current resident here. The apartments themselves are

nice

enough.

Clean

,

spacious

enough for individual living. The complex itself doesn't have enough visitor parking,

security

is kinda haphazard. It's, overall, a

good

bang for your buck. Had to deal with the staff today over a missing package, and they were utterly

useless

. Told me to check my mailbox again for a textbook that obviously would

not

have physically fit in the mailboxes here. It wasn't until someone of higher management came around and actually went to look for my package. Apparently the mailing

issues

have been going on for awhile (months) which is

unacceptable

in my opinion, misplaced mail is

not

okay

. Thankfully I got some type of resolution from him, but again, the staff seemed to be bothered that I came looking for my mail and acted complacently. 7/10 recommend. Review from Google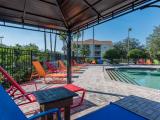 Jan 2019:
All the

good

reviews here are absolute lies. The Pointe at Central has the

worst

staff in the world, and lets anyone lease—even people with records of

domestic

violence. They don't

care

if your life is in

danger

—they'd rather keep a

dangerous

tenant than evict them so that they can pocket the rent money. On top of that, maintenance comes in and out of the apartment

leaving

doors

unlocked

and wide open. The guards at the gate let anyone and everyone into the complex, hence why someone was held at gunpoint last year. I've

never

seen the gym be cleaned; there are no sanitizing wipes and it always

smells

disgusting

. And when it comes to mail, you might as

well

not

bother. If you go to the office to get a package, they'll say it's

not

here when they don't even check. If you can

avoid

it,

NEVER

LIVE AT THE POINTE.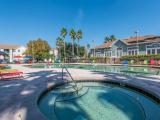 Oct 2018:
If I could give this place

zero

stars I would. This is the absolute

worst

student housing ever. The staff is

useless

and the maintenance is non-existent. I have called the office multiple times for maintenance requests and everytime I did

nothing

was done. When I moved in the apartment was a complete

mess

. My roommate and I spent the w

hole

day cleaning the apartment that should have been cleaned prior to us moving in. The

security

is also

terrible

. There is no camaras on the property and the

security

gate lets anyone and everyone in. If you're looking for

cheap

than this is the place. If you

don't

mind paying a few more bucks a month on rent, I highly suggest you look else where. Review from Google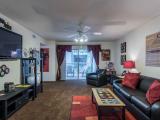 Sep 2018:
This is my second year living here and I must say that it is worth it. It's

close

to the main UCF campus, has shuttle service and a

nice

swimming pool. I recently called in a work order for a

new

mattress to replace the

old

one and they were pretty

quick

to resolve the issue. I was surprised they even had spare

new

mattresses in stock. Very

nice

. I can

sleep

much better at

night

now despite having anxiety

problems

. Shout out to Robert!! The man who helped me with getting the

new

mattress. Thanks so much for your work. And shout out to all the other staff who helped me with my previous work orders. I appreciate it...a lot!!!! Keep up the

great

work. Review from Google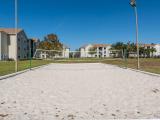 Aug 2018:
Johnathan got it right, but 2 stars is too much with respect to the Staff and Management ...Feigns work and Apathetic are generous and there is no such thing as

SECURITY

. If you are a student or even a parent looking into this place, make sure you have a hidden camera and

don't

rely on management to keep anything or anyone

safe

. Review from Google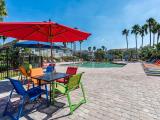 Aug 2018:
Mixed. The places are

spacious

,

cheap

, and you

don't

pay for amenities. It is the cheapest

near

campus. That is the keyword ...

CHEAP

! Staff: Feigns working. Management: Apathetic to your

issues

. Maintenance:

Free

and super helpful. Amenities:

Amazing

!

Events

:

Okay

/semi-lame, but sometimes

fun

.

Security

: Waives people through without checking IDs. High-school students consistently hop the fence in the back. Inspections by staff are slipshod. "Roommate matching" is a

joke

. Internet and power constantly

breaks

down

.

Cockroach

infested

!!! Black

mold

is a serious issue here: breathing

problems

by all tenants.

Fined

$250 room

change

fee

despite direct evidence that my life was in

danger

. Constantly contested "double-rent"

charges

after

changing

rooms. Contested holding my mail because "they

didn't

feel like getting it." Fought about extremely lou Review from Google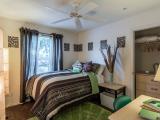 Jun 2018:
Very

thin

walls and single pane windows, to the point that I can hear people playing/blasting music neighboring complexes. When we first moved in our dryer caught on

fire

. After a lot of

arguing

, they replaced our dryer but did

not

flush out the line which was full of lint and was what caused the

fire

. When I called maintenance to explain that the

new

dryer was working, the lint just needed to be flushed from the line the maintenance man spent A HALF HOUR explaining to me HOW TO USE MY DRYER. He thought I was an

idiot

who

wasn't

turning it on. I was insulted. A busted pipe outside my window also took about 5 maintenance requests to fix. It became a huge geyser every other

night

. The maintenance people first buried it with mulch without repairing it, put a brick over it, and then finally actually replaced the pipe about the 4th or 5th time I su Review from Google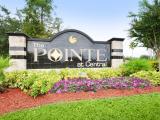 Jun 2018:
Pointe is one of the

best

places I've lived at. It's very

safe

and

convenient

and the staff is very

friendly

and helpful. The

best

thing I can say about pointe is that if I put in a maintenance request within the office hours, it would be taken

care

of in less than an hour! Also, everything is included in the rent, so you don't have to

worry

about the utility. They also matched a

perfect

roommate with me :). So satisfied with the experience that I've had here and

definitely recommend

this place. Review from Google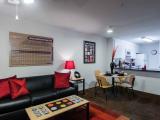 May 2018:
The power grid goes out too easily. We were the last complex to regain power after Hurricane Irma. That is

unacceptable

. Especially if you are raising our rental rates. Review from Google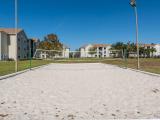 May 2018:
Compared to dozens of other apartments, this place has given me everything for more or less 600 a month. I've looked all over for places like this and its also a

convenient

locale for other eateries and for doing some shopping. I

haven't

had

bug

problems

but maybe I might've been

lucky

. I've been pretty satisfied to say the least. Review from Google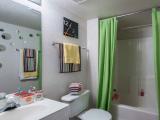 Apr 2018:
I have had a

good

experience here at The Pointe. The shuttle system is

great

, apartments are a

good

, large size, furniture included,

free

coffee

,

waffles

, entertainment, computer lab, and more. Its really a

great

deal for the price. Review from Google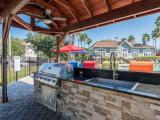 Apr 2018:
Giving the price that is

cheap

. You get what you pay for. They are renewing everything tho. But

not

my apartment yet. So far I live a very comfortable life here. Review from Google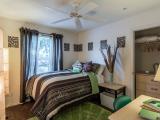 Jan 2018:
The atmosphere is

nice

compared to what I'm used to, the style is somewhat

outdated

. Proper cleanliness should be prioritized; the carpets have odor. It wouldn't hurt to provide lights in places other than the kitchen. The mail system is

awful

, had the staff

lose

me and my roommates mail more than once or forget to alert us of its arrival. A male resident

went out

of his way to deliver ours that he got, just to correct their mistakes. It's very frustrating. We have to order textbooks, electronics, and supplies because we don't have time to go out and shop and

not

a lot of vehicles, and now we dont trust that it'll get to us. The staff doesn't prioritize hospitality or even seem to be trained in it. All but one girl in the office, just don't

care

. I honestly just think it has

decent

potential, but doesn't live up to it. Review from Google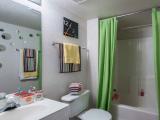 Jan 2018:
I have had a

good

experience here at The Pointe. The shuttle system is

great

, apartments are a

good

, large size, furniture included,

free

coffee

,

waffles

, entertainment, computer lab, and more. Its really a

great

deal for the price. Review from Google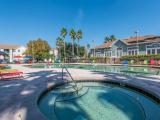 Nov 2017:
I got a pretty

good

deal here compared to other apartments

near

UCF. The staff are

friendly

and I

haven't

had any noticeable

problems

. Overall,

not

a

bad

place to live. Review from 11/23/17 on Google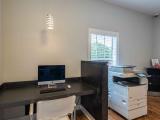 Nov 2017:
The apartments are loaded with

mold

issues

. the

mold

is under the carpets and in the air conditioning vents , I have many photos and have become

sick

from the

mold

. I am in the process of reporting this to consumer agencies . The management paints over the air vents , but when you look closely you can see thick black

mold

that will make you ill. I would

NOT

ever lease here . The

security

is

not

very

good

here , There have been many

break

ins , this can be verified as

well

. The

positive

sides are a

good

shuttle to take you to UCF , reasonable rent . There are many other

nice

,

clean

and

safe

places to rent. This is

NOT

one of them . Review from Google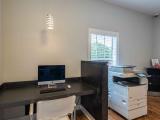 Nov 2017:
This is a

great

place especially for the price. The room size and the common area are very

spacious

and include a full working kitchen. The utilities may be a bit

old

but they are in

great

working conditions. Just in case, the staff does respond

quickly

to work orders and maintenance

issues

. Review from 11/9/17 on Google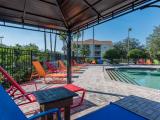 Nov 2017:
I've lived here for almost 2 years now and I've absolutely adored it. The shuttle is always

quick

and

convenient

, maintenance has taken

care

of every

problem

I've had as

quickly

as possible, and the clubhouse staff are all super

friendly

and willing to

help

! The

noise

levels are pretty low, especially during the week. I've

never

had any

complaints

with my neighbors or the apartment itself. I think it's been the

perfect

place to live while attending UCF. Review from 11/7/17 on Google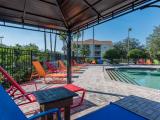 Jun 2017:
Cheap

living and all utilities paid,

decent

maintenance, but

terrible

living experience. I've lived here for two years I've had to deal with the consequences of the

terrible

structure of the buildings. You can hear things from all angles, if the people next door talk it's like they are in your apartment. If the people above you walk, the floors are squeaky and the walls are extremely

thin

. I've lived in two different units so it's

not

an outlier. Review from 6/2/17 on Google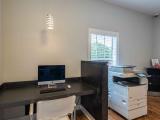 May 2017:
Great

place to live. The amenities and no cap on utilities are really

nice

. They make it worth the price. I also feel

safe

in this complex, unlike other apartments I have lived at. The only

bad

thing is that you can tell the apartment is

cheaply

built/

furnished

. The walls and windows are

paper

thin

, so you hear everything going on around you, which is especially annoying when your window faces a parking lot. But overall, better than most apartments this

close

to campus. Review from 5/19/17 on Google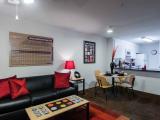 Apr 2017:
Pros

:

Okay

price, guarded gate and patrolled by UCF

Police

, UCF Shuttle.

CONS

:

Bad

customer service by management all the way

down

to RA's, maintenance employees are

rude

and

don't

seem to

care

about your personal items

low quality

amenities. Walls and ceilings are

thin

(very

easy

to hear neighbors).

low quality

appliances. Small Review from 4/21/17 on Google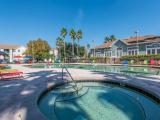 Feb 2017:
Do

NOT

live here this is one of the

worst

places to live. I have had a

roach

infestation

since the moment I moved in and they have done

nothing

about it and they say it's been happening in every building because of the "weather" but the weather

doesn't

cause an

infestation

for 5 months I had to spend

close

to 100$ on

roach

supplies in order to finally

stop

seeing them it's

disgusting

. They are also

terrible

with

noise

complaints

I've

complained

twice and

nothing

has been done. One one there was a group of 30 people blasting music outside the apartment for an hour at 2am and I couldn't even reach the on duty staff! Review from 2/4/17 on Google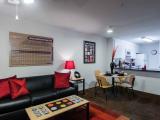 Dec 2016:
staff is

friendly

and ucf spirt is

great

but the apartment floors creaks very loudly with every step you take. You hear the people above you walking. and walls are

thin

so you can hear your neighbors when they have their tv on. other than that

love

the place. Review from 12/9/16 on Google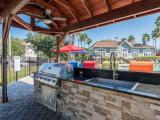 Dec 2016:
Everything from applying for a room to getting a roommate and moving in as been a

great

experience. Staff is

friendly

and always

happy

to

help

with any questions. Review from 12/5/16 on Google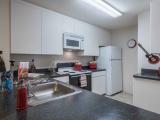 May 2016:
I

love

living here.

Free

waffles

,

great

atmosphere & RAs are always here to

help

. Our work orders are completed really

fast

. I

love

my roommates as

well

. Review from 5/11/16 on Google