Additional Reviews
Aug 2018:
I just recently moved out. And let me tell you, one of the

best

deductions! The entire property is

dirty

and maintenance only cleans every few weeks. On the first floor the

trash

is visible for everyone including guests to see and sometimes there is even

trash

on the floor. The apartments collect

dust

like

CRAZY

! The

noise

you can hear from room to room is absolutely annoying! I moved out and had a carpet

charge

of TWO HUNDRED AND FIVFTY SEVEN DOLLARS! I'm

sorry

but they don't

clean

your carpets and with so many people living in apartments I don't see how they would want you to walk on used carpet without shoes. The management building is

rude

and tries to

charge

you for every little thing. If you are looking to move into a apartment

near

ucf please chose another one. It will save you so much

hassle

in the end!!
Aug 2018:
Worst

desicion to move in here. They

charge

a lot for a property that is pretty

dirty

. The elevators would

stop

working and wouldn't be fixed for sometimes as long as a week!! There was

never

any parking so you were

FORCED

to park on a higher level and constantly go up and

down

the stairs! Move in day was

horrendous

my apartment is so far from the parking garage. The kitchen floors are basically sanded

down

concrete. The general manager is constantly outside

smoking

a cigarette instead of actually doing her job! My car was parked in the parking garage and while I was in my apartment another resident

hit

my car while

drunk

. The office didn't

help

at all!!!!!

Horrible

place! Please read your reviews before signing a lease. I wouldn't recommend.
Jun 2018:
I've lived here for two years because rent was

cheap

but now they've

raised

it and it's no longer worth living here. Rooms are small. Management comes into your apartment whenever they want. If they feel that your apartment is

not

up to par with their standard of

clean

, they threatened you with

fines

and

eviction

notices

. If your roommate

breaks

some rule and they

don't

know who did it, they threatened everyone with

fines

and

eviction

notices

. When it's moving out time, (get ready for a major

headache

) they expect the room the same as it was when you moved in. You have to paint the walls (gotta buy your own paint) and make sure there are no

stains

on the carpet, or they'll

CHARGE

YOU, even tho they have a cleaning company that

clean

all the carpets anyway. Make sure you fill out the

paper

they give you at the beginning about documenting all t Review from Google
Apr 2018:
My daughter has lived at The Marquee for a year now and i must say initially before signing our lease we were a bit stunned by the reviews but after the tour we decided to sign. The marquee has turned around tremendously and I can't thank them enough for providing a

good

college environment for my daughter. They have made a dramatic

change

this far, the leasing manager Gary made sure we were satisfied on move in day she went above and beyond to get us in a right room very

quickly

. Everyone is

always helpful

and provide

great

customer service. Right

across

from Ucf i highly recommend Review from Google
Apr 2018:
I have lived here for 2 years and i'm

not

going anywhere! It's hands

down

the safest property in orlando.

Security

is

amazing

and the staff is so

nice

and helpful. maintenance orders are usually fixed within the day and I

love

the

awesome

events

the put on for the residents !!!! MARQUEE FOR LIFE! Review from Google
Apr 2018:
Great

place to live -

convenient

great

location!

Clean

.

Safe

-

new

management is

wonderful

!
Apr 2018:
You get what you pay. Lived here for 2 years and moved out because they

raised

the rent,

not

worth it to pay that much money to be in an

unsafe

place like Marquee. This place attracts

crime

and

horrible

types of people somehow.

Unhappy

customers everywhere you

can't

please everyone but look at the amount of

negative

review about this place... Wow! My roommates and I cleaned up after ourselves,

not

to mention one of them is

clean

freak. We wiped the kitchen after every time we used and scrubbed it at least once every semester. And there were still

cockroaches

and

ants

. The sink in the kitchen

broke

every week and the

water

was

leaking

under it. There was always a light moldy

smell

in the apartment. People here race in the parking garage. I almost got

hit

by a car while trying to cross the drive way (I promise I looked to see if there was Review from Google
Apr 2018:
After one year's time of living there, there are definitely some

problems

. After seeing many, many other housing choices, they all had

problems

also. The biggest

problem

I see: 1) safety concerns. This can be made better by

not

going out after dark or going with another person. 2)The other major

problem

is air quality. They definitely

never

change

out their air filters. If you have breathing

problems

please know this and buy air filters to

change

out yourself. The location is probably one of the

best

locations and they have their own dedicated bus which is

very helpful

. Review from Google
Mar 2018:
The staff can be

rude

and

unprofessional

and they come to your apartment unexpectedly way too often. They come banging on your door and just let themselves in anyways just to give you a piece of

paper

when they could just slide it under. We college students deserve and have a right to privacy as

well

. They don't seem to acknowledge that what so ever.

Construction

has been going on for over a year and it's really

loud

in the mornings. REALLY

thin

walls. I've

never

had a

bug

problem

and the included utilities are

nice

as

well

as being right

across

campus but there's too many

cons

. If you need maintenance,they just come into your room whenever they get a chance and i personally like to know when someone is coming in my personal space. Other than all that it's

not

the

worst

and people saying it's ghetto are

lying

. It's just unorgani Review from Google
Mar 2018:
The review on Google is

not

helpful, this place is

wonderful

! You get what you pay for and there's no place that offers low rent with the

beautiful

apartments.
Feb 2018:
Awesome

property to begin your college experience. The staff goes above and beyond to ensure that your stay at the property is completely comfortable. The pricing of the rooms are reasonable and

affordable

. Really

great

welcome to the college life environment! Review from Google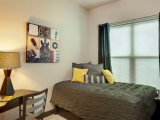 Feb 2018:
They can do better on repairs that is requested. Elevator out of use for a long period of time, toilet work order is

slow

they bring up a plunger and say use this till we get to your request. The apartment it self is

beautiful

and lots of space. Review from Google
Feb 2018:
My daughter signed a least to get here the young lady have

not

moved out still waiting for keys. Live out of town did

not

have clothes had to buy more the car got

towed

from where they told me to park. The staff

isn't

helpful at all and a little

rude

if u have been in customer service u will see I'm out of a lot of money in 3 days dealing with this place wish she

never

picked here. Review from Google
Jan 2018:
no privacy

. Walls are

thin

. You hear everything. Parking is a

joke

. Kids speed in the garage. They

towed

my moms car because it

wasn't

parked in the correct area. Oh but it was according to the paperwork my cousins got when they moved in. Still there are no signs in the garage. So if you have any friends or family visit, make sure they park on the very top or the 2nd to last level but only in the uncovered area. If anything needs repaired

good

luck! It takes

forever

. They work on there schedule and only inform you right before they come to fix it. Save your money and

don't

live here. Review from Google
Jan 2018:
I am currently a resident at the marquee, This Is A Very Upmost

Disgusting

Environment To Live In I've Seem

Roaches

Everywhere Through Out The Premises

Dead

Or Alive. Work Order Is Very

Poor

9 Times Out Of 10 They Will

Never

Come In To Complete The Job, Very Unsanitary, Move In Was

Horrible

Carpet Stained, The

Smell

Of My Apartment Was

Unpleasant

Kitchen Floor Looks

Horrible

LEGIT. False Advertisement At It

Best

The Model Isn't Whay The Make It Seem Like; You'll See The Full Truth On Move In Day. It's So

Bad

That I Will

Not

Be Renewing My Lease $650 isn't worth It At All !!!, Then The Manager Tries To Say It's Because Of What I Am Paying $650 Is A lot For Student Housing & That Doesn't Give It A Right To Put Us In A Unsanitary Environment.

SORRY

NEVER

AGAIN I WILL

not

recommend THIS STUDENT HOUSING TO ANYONE

NOT

EVEN MY

WORST

ENE Review from Google
Nov 2017:
Super

friendly

staff that makes it

easy

and accessible to everyone. I remember transferring interanally here and feeling like I had no home. The staff at the Marquee

changed

that instantly. Review from 11/25/17 on Google
Nov 2017:
Marquee is starting to get better with the safety for the residents. They keep us update with any

issues

that were involved at the marquee. The maintenance are super

friendly

! They do need to fix the gym equipment! Some seem to be

unsafe

! Review from 11/20/17 on Google
Nov 2017:
It's an

amazing

place to spend your days as a student. There isn't a better place to be at, its location is very

convenient

if you're a Knight, because campuse is right there and they offer shuttle services. Few blocks

down

you can find so many

great

places to eat. At the Marquee you won't have an

excuse

to miss leg day or have trouble in finding a

quiet

place to study, because there's a gym and study rooms. The staff at the Marquee also go out of their way to make their residents feel welcomed and cared for by hosting

fun

events

like taco Tuesday and Sundae Monday. I absolutely

love

my apartment. Review from 11/18/17 on Google
Nov 2017:
Rooms are

nice

. I have 2 closets and my own bathroom.

Best

of all the staff is

friendly

and happily accommodates me. I have Epilepsy and for example at a recent a Halloween

party

the Haunted House portion had strobe lights. When it was my turn to go they turned the strobe lights off for me. I still had a blast in the Haunted House and could be more grateful for their consideration with other instances as

well

. Otherwise, I would be

left

out things. Review from 11/13/17 on Google
Nov 2017:
I've

enjoyed

my stay here everything is

decent

usually the people who

complain

about the little things have

never

lived on their own before and don't know how it is. The only

bad

thing about this place is how they keep raising the rent. I started off at 585 when I first moved in then it dropped to 519 after

I renewed

then the next renewal period it

raised

to 570 and now they're talking about raising it to 650 this renewal period. So other than that the marquee is "ok". Oh and there are

roaches

. My roommates and I have tried to do everything there is about them but they're still there and we keep the apartment

spotless

. But it's college student housing im

not

expecting it to be

perfect

. So besides the rent and

roaches

the marquee is

decent

. Review from 11/12/17 on Google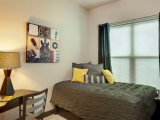 Nov 2017:
no privacy

. Walls are

thin

. You hear everything. Parking is a

joke

. Kids speed in the garage. They

towed

my moms car because it

wasn't

parked in the correct area. Oh but it was and there are no signs. So if you have any friends or family visit, make sure they park on the very top or the 2nd to last level but only in the uncovered area. If anything needs repaired

good

luck! It takes

forever

. They work on there schedule and only inform you right before they come to fix it. Save your money and

don't

live here. Review from 11/4/17 on Google
Jun 2017:
I have been trying all day to get a hold of someone there, and when they do answer the phone, they keep hanging up immediately without even saying hello or they

don't

answer at all, and the phone just rings off the hook. I finally got a hold of the leasing manager Tatiana, and she seemed to be the only one that has a clue. She said to call back after I was done with the paperwork, but I have been trying for over an hour this round, and still nobody is answering the phone. What gives? Review from 6/3/17 on Google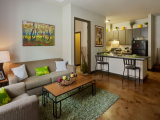 May 2017:
Management is

terrible

. If you move in make sure you scan the form used to report

damages

and give them the copy because they WILL "

lose

" the form and

charge

you for the

damages

already present, that they have no intentions of fixing at that, when you move out. Other than this, no cap &

convenient

if you

don't

have car (

close

to ucf). Review from 5/28/17 on Google
May 2017:
The Marquee will try to bleed you dry, when it comes to money. The rooms are

well

kept, everything else is pretty

terrible

. Staff

doesn't

really

help

out that much. Appliances are

breaking

on a daily basis. Review from 5/19/17 on Google
May 2017:
I

enjoy

the people that live here and the prices are

not

bad

at all. The management staff here

is helpful

. If you have a

concern

to express, they work with you to get it fixed as

quickly

as possible. Review from 5/10/17 on Google