Back to Previous
Close Tab
Additional Reviews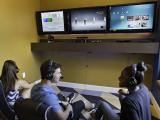 Apr 2019:
Great

place to live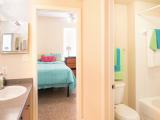 Feb 2019:
Really have

enjoyed

my time here, it's a

great

community. The staff have been

great

with accommodating to all of my needs and requests. I

love

the layout of the lofts, giving us a little more space in the upstairs to also make our own. And although it's

not

gated, I've felt

safer

here than in my last community, which was gated. And you can't beat this price!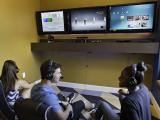 Feb 2019:
Really

love

living here. Out of all the places I've lived while being a student, the Lofts is my favorite so far. It's perfectly central, only 5 - 10 minutes from UCF, right next to a major road, and with

plenty

of shopping around. I feel

safe

here, they respond to requests at a reasonable time (which is rare in student housing), and it's a comfortable apartment! I also

love

how much they do as a community. Only

down

side is the sizes of the rooms being quite small, and the cap on electricity. I also wish people would hold pick up their dog

poop

(which is everywhere). Aside from that,

love

it!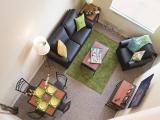 Feb 2019:
I moved in about a month ago, and so far I

love

it! The rent is reasonable, and the amenities are

great

! Located right off of the main street (and yet

doesn't

sound like it), I have

easy

access to the rest of the city. And the UCF Shuttle

stop

is almost right outside my door, which is the main thing I needed when moving in! All of staff here are

friendly

and informative, and maintenance requests are completed

quickly

. The only thing is that the walls are very

thin

, so unless you get

lucky

with

quiet

neighbors and roommates, get used to knowing what they're watching on Netflix at 3 am. Review from Google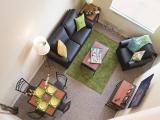 Feb 2019:
I've lived here for two years now going on my third and I can honestly say that I

LOVE

living at The Lofts!

Quiet

, cute, and

great

location! Staff and maintenace are very

friendly

and helpful! I live in a 4/4 bedroom plan that is two stories and people are always amazed by the amount of space that we have! I've lived at two other apartment places and this one truly

doesn't

compare in terms of

noise

and cleanliness! Review from Google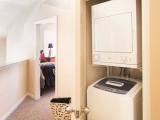 Feb 2019:
The Lofts is a

great

place to live as a college student. The apartments are

clean

and

spacious

for what they are. I feel extremely

safe

in the complex. The staff are all

wonderful

and willing to

help

, and the maintenance team fixes

issues

in a timely manner. I

definitely recommend

The Lofts to any student looking for off campus housing. Review from Google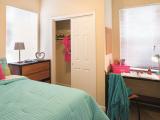 Feb 2019:
I

love

the location of the lofts. It is very

easy

to get to school and the major highways. Also the beds are extremely comfortable. The staff is always

friendly

and helpful. The only reason I

didn't

give

5 stars

, is because I've had a lot of

problems

with my dryer. Review from Google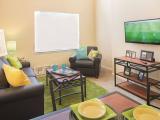 Dec 2018:
I can't say I've had a

good

experience here. The limit on electricity is EXTREMELY low and I've always expected overage

fees

. I'm always at work and at class so I hardly use electricity but I'm paying overage

fees

for my roommates. One of the roommates has a dog and the space is

not

even

close

to large enough for a dog. If you need WIFI I recommend paying for another companys because the given WiFi is

slow

and goes out on a regular basis. The rooms are very small but was very

clean

when I moved in. Had to call maintenance numerous times for the air conditioning and several times we were

left

with

nothing

fixed. They will find any

excuse

to

charge

you and rent is too high for what you're getting. TL;DR - You're most likely reading these reviews to find a place to live and I highly advise you look elsewhere and do

NOT

move in here Review from Google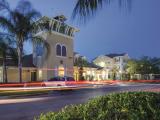 Nov 2018:
Over

charged

on electricity for a

broken

unit.

Towed

out of my own parking spot and

charged

130 dollars to release my car. The

problems

never

end living here. Review from Google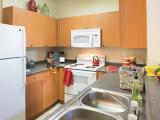 Oct 2018:
I was planning to move here next year. I took a tour and everything was

great

. I have a guinea pig who is in a cage 24/7 and harms no one. I was told on the tour the guinea pig will be fine. I called a few weeks after the tour and they told me the guinea pig should be fine. I called today to ask some questions and just wanted reassurance about the guinea pig and the manager was very

rude

and said the guinea pig isn't allowed. They have been

nice

since that phone call today. Which doesn't make sense to me is that there is a therapy dog loose in the office but I can't have a guinea pig locked in a cage in my own apartment. You guys

lost

out on a resident because of that. Review from Google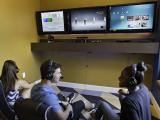 Oct 2018:
This apartment complex is

clean

,

organized

, and

well

-managed. When putting in work orders, we

haven't

had to wait more than 2 days for them to be fulfilled. The website is

easy

to read and understand. I

wouldn't

give it a full

five stars

because there

isn't

any recycling, the roadways are a little small, and when we moved in, many of our appliances and furniture were

broken

. I believe that the Lofts is worth the price, though, and it is a comfortable place to live. Review from Google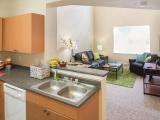 Aug 2018:
UPDATE: I previously reviewed this property about halfway through my time there, but I need to update my review. While the first half of my stay was

great

, the second half was highly problematic.

Not

only did I have

poor

AC for a couple of months, but I had a lot of safety

issues

in the complex. I also met with management and the community sheriff to resolve these

issues

but everything moved so slowly that I

left

my apartment before my lease was up. I had one person on the maintenance staff (Nick) work hard to resolve a lot of the

issues

, but I was

blamed

for

not

being able to work the thermostat when my AC unit had actually stopped working. On top of that, there were many

sketchy

things happening around and in the complex that weren't taken

care

of, and I did

not

feel

safe

living here. However, this is something that you will likely experienc Review from Google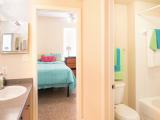 May 2018:
What can I

not

say

good

about the Lofts, it's just fabulous. As soon as I signed this past year I knew I was in for an

awesome

semester. The amenities are super sweet and the apartments are just plain

awesome

. If you are thinking about signing at other places

don't

! The staff is

amazing

, especially Dalton. He helped give me the tour to the apartment I am now living in! Review from Google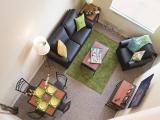 Mar 2018:
I moved into lofts fall 2017 and it has been one of my

best

decisions! I live in a 4/2 loft and it feels so homey! I

love

that it's a super

quiet

neighborhood and I

never

hear my neighbors! This maintenance is super

quick

to getting back to you if you need assistance and can

help

with any

problem

you may have! The staff is always super

fun

and

friendly

, plus they always have

great

events

going on in the clubhouse! Review from Google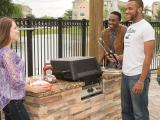 Mar 2018:
Ive been living here for half a year. Amenities are

nice

. Gym and pool and clubhouse are

nice

and staff is

friendly

and maintenance fixes

issues

on time. Parking is

never

an issue. issue is the

loud

neighbors who have

loud

cars that wake me up morning and

night

. Another issue is the fact that people DO

NOT

clean

up after their dogs, the grass in front of my place is

filthy

. I plan on staying here for the next few years, it is a

nice

place and you get

cool

free

stuff Review from Google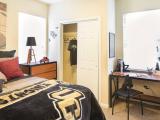 Mar 2018:
I've been living at The Lofts for like 8 months now and I absolutely

love

it here. Maintenance responds

quickly

and the staff is

nice

and respectful. They host a lot of

events

and offer lots of

free

food. It is surprisingly

quiet

around here and I always feel

safe

. The pool is really

nice

and there's a basketball court, which is pretty

cool

. Campus is like 2 miles

away

& you can take the shuttle. The rooms in the 2x2 are small, but there's enough space for everything. Review from Google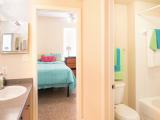 Mar 2018:
The Lofts Community is a

great

place for students to live. Its minutes

away

the University of Florida, and if off the main roads and

easy

to access. The units are

great

quality for a

great

price and they have everything you'd expect from a student living apartment community. I highly recommend living at the Lofts. Review from Google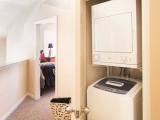 Mar 2018:
I moved into the lofts in August of 2017 and I've renewed my lease for another year as

well

. The apartments are really

nice

, the pool is

beautiful

, and the office staff host

events

for the residents

all the time

. The property is usually very

quiet

and I feel

safe

coming and going. I'd

definitely recommend

living here! Review from Google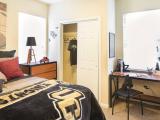 Mar 2018:
I currently live here and it is so

nice

!

Love

how

quickly

the staff respond and fix any

problem

I've had (very minimal) and how

nice

they are.

Awesome

pool and activities the lofts comes with, as

well

as all the

free

food they offer! Review from Google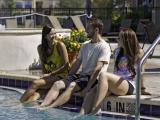 Feb 2018:
An absolutely

terrible

apartment complex. They overcharged us for anything they possibly could. Review from Google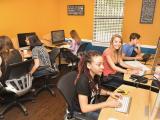 Jan 2018:
I currently live at the lofts, and will

not

move out until July. First of all, I get an overage

charge

every single month, ranging from 2 dollars to 11 dollars a month. I live in a 4 bedroom 4 bath apartment. At one point, there were only 2 of us living there because 2 of my other roommates subleased. In the month of December, I went on vacation for Christmas and was gone for 2 weeks, and another roommate went home for the holidays as

well

. Somehow we STILL got an overage

charge

for over 6 dollars each and there was no one there. That is

impossible

, so either there is something

wrong

with the apartment or the money is going somewhere else. Very

weird

. Second, I cleaned out the dryer before and after each use and it still produces a

ridiculous

amount of lint, and it has started to ruin some of my clothes. A lint roller does

not

work when I try Review from Google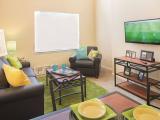 Nov 2017:
I wish the staff took longer than two and a half months to fix my closet carpet. The property manager

lied

to me and did

not

apologize. The place is

nice

, I just wish they treated their residents more like people than sources of income. Review from 11/20/17 on Google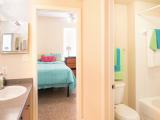 Nov 2017:
Worst

place to ever attempt to do any business with. False advertising and the place

isn't

that

great

for the price. I recommend The Pointe or Plaza on university!! Review from Google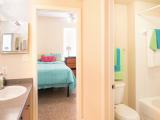 Oct 2017:
At first the Lofts seem like a very extravagant place to live but I was experiencing excessive

leaks

up top my ceiling above my bathtub for 3 straight weeks and the maintenance staff took

forever

to fix the issue. It seems that the office takes long to respond to certain emergency

issues

and residents have to call

all the time

so they can remember your

complaint

. Review from Google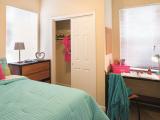 Sep 2017:
really like

d living here; maintenance was

nice

and came within 48 hours. People in office were incredibly

nice

and when I needed payment plan for

security

deposit

, the managers worked with me so I could get a space here. My apartment was

nice

and

clean

(rare in student housing, I know). In the end, when I moved out, they could have

screwed

me over and nit-picked for little things to

deny

me my

security

deposit

like a bunch of other neighborhoods do, but I got it back and only reason I'm

not

giving

5 stars

is I think the prices are a little high compared to just renting a room in a house with roommates. However, I

don't

regret

it. Review from 9/10/17 on Google