Apartment Reviews
Back to Previous
Close Tab
Additional Reviews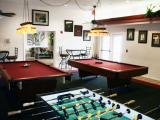 Aug 2019:
Instead of a typical review. I'm just gonna recap a few stories of my life here at Riverwind. So far in my one-year of residence, 1. Maintenance and/or staff have allowed my dog to escape on two separate occasions. Leading me to

run

around half naked trying to find her, only to be locked out of my apartment while trying to find her. 2. In my first month of residence, the dryer had to be replaced because it was burning all of the clothes placed in it. 3. I have been

charged

at least $500 in electrical overages, presumably for "being on the third floor" which is entirely false because no apartment should end a month with a $300 electric bill when. The

average

house has an electricity bill of just over $100. So if you can read through this and still want to live here. Be my guest, but know you will definitely deal with

issues

similar to mine. Review from Google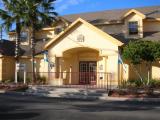 Jul 2019:
A lot of reviews talk about maintenance and management being

slow

with work order, but in the year I have been living here I only had an issue with the washer

breaking

down

and them taking a week to replace it. Other requests (for my room and common area) were dealt with pretty

fast

, and the maintenance guys actually took the time to explain what the issue was, and how to

avoid

it. The gym is pretty small, but has enough equipment for a small workout if you prefer to

avoid

the packed UCF gym, I just wished they had heavier dumbbells.

Never

had

issues

with guest parking or friends staying overnight. Some parties on the weekends might get

loud

, but

not

to the point of having to interfere/ask them to turn it

down

. Overall, I had a

good

experience, and

would recommend

if you're gonna be spending most of your time at school or working. Review from Google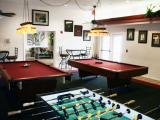 Jun 2019:
It's a

dump

. They wont fix things or take

forever

. Even a simple chair has been

broken

and it's been over a week. The prices are being

raised

. The "gym" is a treadmill and one bench with like 6 dumbbells lol. Pool is

okay

, kind of small.

Great

location though. Oh and have friends/guests park in the guest area. They

towed

a vehicle that was here for 2 hours and there were

plenty

of spots. They probably get a kick back on tows. Also electric overage is more than likely a

scam

. I would research other options. Luckily I only subleased for a couple months. I got

lucky

!! Review from Google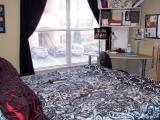 Jan 2019:
when i first moved in the frickin toilet

didn't

work and maintenance

wouldn't

attend my request to fix it for a week lolol so i had to wait at

night

to

poop

at the pool bathroom and one time a female employee opened the door, saw me and freakeddd 😂 worth the w

hole

$90 they

stole

from my

deposit

at move-out on bogus

charges

lmao Review from Google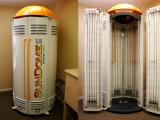 Sep 2018:
Decent

price for off campus apartments. Less than a five minute drive to campus and shuttles come about every 15 minutes. Currently it is getting a

new

coat of paint on every building. There is a lot of wildlife on the property as it is against a large plot of wetlands so we see large

water

moccasins, armadillos, black bears (once), and the neighborhood cats. Of course this expected in Florida, but the large amounts of

garbage

behind building 5 is very unsightly. The office staff and maintenance men are very

quick

to

help

with any issue that may arise and host

wonderful

holiday celebrations. The movie room and gym are definitely

nothing

fancy. The gym was recently remodeled, but I think the

old

, craggy equipment was much better before. The pool is actually very

nice

and there are grills located all around the campus. I appreciate that it is located in Oviedo so we have a

night

duty Seminole county Sheriff every day patrolling making sure it is

safe

Review from Google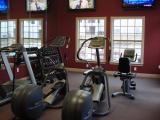 Sep 2018:
Lived here for 2-3 years. There are

problems

with most being with the management and it would be

nice

if you

didn't

have to constantly light a

fire

under there a**

hole

s to get them to do stuff, but if you do they tend to get things done. The

problems

with management

aren't

unique and probably something you will encounter with any mediocore to

average

landlord. But the property itself was priced very

well

(at the time I leased it was about $555 so things

increased

after that) but for a 4br & 4ba setup and with UCF shuttle access

nothing

else is or at least was better. Also note that the ISP for this place is actually a subsidary company started and owned by the same guy/company that owns the complex. So if you have

problems

with your service be prepared for a lackluster customer support, although to be fair the service rarely cut out and if it did it resolved itself fairly

quickly

. Review from Google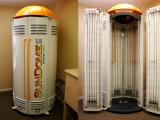 Aug 2018:
where do I start with how

terrible

living here for two years was. upon moving out I revieved

charges

to replace the carpet that was

damaged

in the flood and riverwind decided to just dry instead of replace, I also received

damages

from a roomates dog (that she paid an additional

deposit

to cover) as

well

as the financial responsibility of repairing the blinds

damaged

when the

police

arrested someone in my living room.

none

of which kim seemed to

care

about. frankly she spent more time pretending to be in a meeting or simply

not

in the office than actually handling resident concerns. half of the amenities offered on the website are rarely available or

not

actually functioning. and the staff is either incompetent or

unwilling

to

change

. some highlights of various staff

problems

include, a groundskeeper

harassing

my roommate and her girlfriend repeatedly while they were walking the dog, an employee stealing checks out of the mail, leasing agents refusing to give the name of the property company that own riverwind, and leasing often entering your unit with no

notice

Review from Google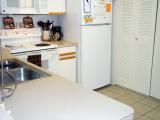 May 2018:
I have had a

great

experience at Riverwind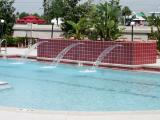 Mar 2018:
If I could give it a minus-star, I would. Please note that if you choose to live at Riverwind at Alafaya Trail, or choose this as a location for your student, you have made a

big

mistake

. The experience was

nothing

but

problems

, unanswered phone calls, a manager who was always to busy to speak with the residents, and then at move out - every single time - some mysterious

charges

that they

cannot

back up with documentation or photos. They have

refused

four times - when contacted in writing - to provide photographs, bank documentation, etc. They

failed

to follow legal protocol when issuing requests, and eventually just add the unsubstantiated debt to your credit file. Be

warned

- there is a group banning

together

to make sure a lawsuit and publicity go forward on the

poor

practices of this complex. And

don't

expect your student to get a lot of studying done. Music blares at

night

, and the complex is filled with underage drinking and parties Review from Google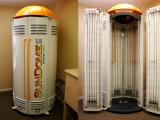 Oct 2017:
Horrible

management, the sewage lift pump was

broken

for months and started

overflowing

. After two weeks of smelling sewage every time I

left

my apartment and a

puddle

of sewage in the corner of the lot the

problem

was finally fixed only after I wrote a letter to management

threatening

to call Florida health services and Florida EPA. Review from 10/25/17 on Google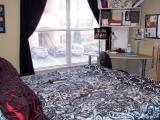 Oct 2017:
Pros

:

Convenient

shuttle direct to UCF. Competitive pricing for what is offered in the area and one of the largest rooms in the area.

Waffle

Wednesday was always

nice

.

Cons

: Older building with

poor

insulation so electric overages occur somewhat often. Parking can be a

hassle

depending on what building you're in. Roommate matching system is

questionable

but they do their

best

. Review from 10/14/17 on Google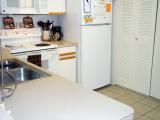 Sep 2017:
I had a 4 month sublease and had a

pleasant

experience. The staff up front are

friendly

and helpful. The pool is

nice

, some of the gym equipment is

broken

. I got

lucky

with pretty

quiet

roommates, but the walls are super

thin

so you can hear everything going on i.e. kitchen

noise

early in the morning or people using the TV in the living room. Plan ahead to have some background

noise

or headphones. There was a small

roach

issue but

never

had one in my bedroom. I gave it one less star because their printer was almost always

broken

, and being a student I'm needing to use it

all the time

. Review from 9/3/17 on Google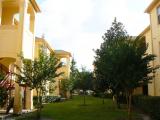 Jul 2017:
Please listen to these reviews. They are TRUE! XXXX is

awful

.

Bad

!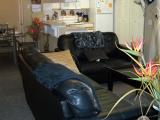 Jul 2017:
DO

NOT

MOVE IN HERE!!! IT IS

NOT

SAFE

! THEY WILL

NOT

LISTEN TO YOUR LEGITIMATE

COMPLAINTS

! THEY COULD

CARE

LESS...HOUSE YOU WITH PEOPLE WHO ARE

NOT

MENTALLY STABLE EVEN WHEN YOU ASK THEM

NOT

TO! PLEASE DO

NOT

GO TO RIVERWIND. I have

never

dealt with such

unsafe

, incompetent people, refuse to listen,

bedbugs

, unsanitary conditions, come in whenever they want...

not

a

good

place!! And it's a

dump

! Review from Google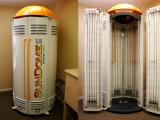 Jan 2017:
Let me start this review by saying I have lived in Riverwind for two full years. I would

not

recommend anyone move here EVER. Please please please listen to this review. The manager Kim did

not

care

about any

issues

we had in our unit. When we moved in the apartment was

filthy

, with used q tips and plates and

trash

literally out in plain sight. So obviously no cleaning had been done beforehand. After living there for about a week I realized I had bed

bugs

. Review from 1/8/17 on Google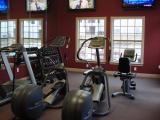 Dec 2016:
Riverwind Review: Let me start this review by saying I have lived in Riverwind for two full years. I would

not

recommend anyone move here EVER. Please please please listen to this review. The manager Kim did

not

care

about any

issues

we had in our unit. When we moved in the apartment was

filthy

, with used q tips and plates and

trash

literally out in plain sight. So obviously no cleaning had been done beforehand. After living there for about a week I realized I had bed

bugs

. This was on a Saturday. I went to the office and was told by Kat that

pest

control comes on Wednesday. So I'm supposed to

sleep

in a bed covered in

bedbugs

for 4 more

nights

? I emailed Kim immediately, and

never

heard back from her. I called on Monday and found out she had received my email and someone would be coming on Tuesday. Very

unprofessional

in my opinion to

not

ema Review from Google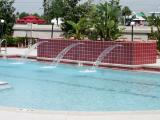 Nov 2016:
don't

live here. They'll tack on surcharges for anything you can imagine and then

charge

you double. Maintenance

never

fixes the

problem

correctly and then they

charge

you for it when u

leave

. Just stay

away

trust me. Review from 11/7/16 on Apartment Ratings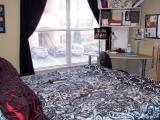 Aug 2016:
Pros

Great

complex...rooms are large..

safe

complex. Workers and some of the front desk girls are

nice

.

Cons

The office manager is

terrible

.

Not

sure where they found her. Has no people skills! Talks

down

to anyone and everyone...from the tenents to the staff.

Rude

! Just the thought of having to deal with her makes me

regret

resigning the lease. In the ratings had to only give

1 star

.

Due

to the fact that the office manager is the head of all your staff. Review from 8/2/16 on Apartment Ratings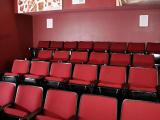 May 2016:
"Overages" regardless of how you live. We lived in the dark in 75°

all the time

and we would still get

hit

. Manager dismisses you no matter what you say. For being one of the only complexes to allow pets they are really

bad

towards pets. No enforcement to keep dog

poop

off of the grass everywhere. Neighbors who

complain

about the slightest bark and the manager taking each

complaint

as if it were legitimate. However, if you

complain

about underage drinking on a

loud

party

in the middle of the week they shrug at you. Printer always

broken

. Office hours might as

well

be "whenever." Manager

won't

respond to email. Promised

new

flooring when we moved in but we still have the worlds ugliest carpets. No response to

bug

issues

. Review from 5/1/16 on Google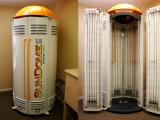 Apr 2016:
Not

the

best

place to stay by far. They took my daughters

deposit

, said her application was

denied

which is funny because she qualified to live somewhere much better but they told her it will take 30 days to

refund

the

deposit

....

well

they just took the

deposit

two days ago, really. I heard to many

negative

reviews about management at this place. It was a blessing she

didn't

get approved to stay here, what a

joke

. Review from 4/18/16 on Google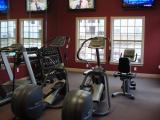 Feb 2016:
overages out the rear end! our first overage bill was almost $30 PER PERSON. they will

nickel and dime

you to death!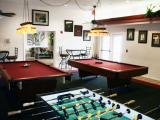 Feb 2016:
My roomates and I have experienced our second time with

mold

in the apartment and they literally just sent someone with a spray bottle. Management will only take you semi-seriously if you have a parent or a hissy fit with you. The manager, Kim is the absolute

worst

. She

doesn't

listen, interrupts, and tries to make everything your

fault

.

Not

my

fault

this place has had over 20 cases of

mold

complaints

(from what one of the ladies at the office told my roommate) and you're calling professionals for some, but

not

for others.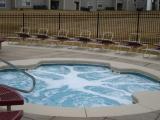 Dec 2015:
I would highly recommend to others.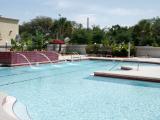 Dec 2015:
Best

apartment complex I have ever lived in!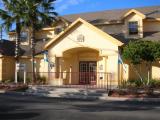 Sep 2015:
The manager is a basket case. She literally screams at people in the office. If you have a

problem

, she

doesn't

even give you the respect of listening to you like a manager should. Instead, she tries to talk over you and completely dismisses your concerns. The apartments have

terrible

ants

. It took a month for my toilet to get fixed. The

security

is a

joke

. The gates are ALWAYS open and the officer

doesn't

answer his phone if you need to reach him. It's a

shame

because the apartments are

big

and a

good

value. But there is no way I can put up with the management for another year. I tried to speak to management calmly about my

issues

, but she literally started

yelling

over me.

Horrible

and

unprofessional

. Review from 9/10/15 on Apartment Ratings