Back to Previous
Close Tab
Additional Reviews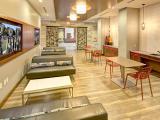 Mar 2019:
really

nice

apartments,

love

having the grills by the pools. Review from Google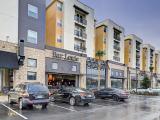 Mar 2019:
I've been living here for more than a year now and I

love

it! My apartment is super

nice

. Plaza is super

close

to UCF (which is really

convenient

) and has a bunch of restaurants in the same building and around it. Wouldn't want to live anywhere else! Review from Google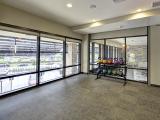 Mar 2019:
I

love

living here! This will be my third year living here! Review from Google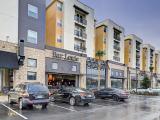 Mar 2019:
don't

live here, the owner has ligma and the place is

dirty

and stinky.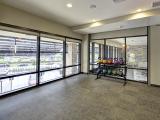 Feb 2019:
If I could rate Plaza less than a

one star

review, I would. Like all those who have reviewed Plaza before me, there are an endless amount of

issues

that make paying almost $800 dollars in rent absolutely

not

worth it. From the

roaches

and silverfish crawling out of my shower drain, to the fruit flies crawling out of my kitchen sink, to the dish washer smelling like a

dead

carcass (we don't even use it, the

smell

just spreads to your plates), to the

construction

occurring downstairs below me every morning at 8 a.m. til 5 p.m. (because just what Plaza needed was another restaurant to make them more money), to the

mold

growing in my roommate's bedroom that

forced

her to move out, to the elevators

never

working in the building or the parking garage causing you to haul your groceries up stairs, to management

never

caring

at all, I wouldn't kn Review from Google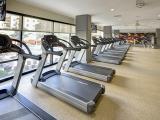 Jan 2019:
The elevators are always

broken

and makes you

late

every time. If you like to have guest over a lot don't live here. Review from Google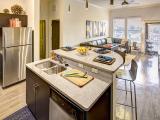 Jan 2019:
Place is

terrible

to live at, constantly

dirty

, the elevators

never

work, I would

never

recommend anybody to live here. Only reason this place

doesn't

have

one star

s is because of when management offered giftcards to starbucks in exchange for a 5 star rating. Literally a

garbage

hole

and the people working here are dumb Review from Google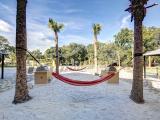 Jan 2019:
Plaza has been my favorite place to live by far. I'm

not

sure why so many people are writing

negative

reviews. Every apartment complex will have an occasional issue. Plaza is

amazing

. The gym is

great

, the pool is

clean

, and the location

can't

be beat!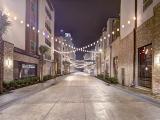 Jan 2019:
Do

NOT

live here! The entire place is

FILTHY

! I truly don't think anyone even manages the building, because

nothing

ever gets done. Only live here if you

enjoy

broken

elevators,

pee

in the hallways for WEEKS,

broken

appliances, and

bugs

:) Also be ready to

clean

your room on move-in day, because The Plaza does

not

clean

them prior to

new

residents moving in. I would give them

0 stars

if that was an option. Review from Google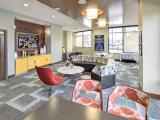 Jan 2019:
Please just do yourself a favor and

don't

live here. I wish I had taken the advice of the half dozen people who had given me the same

warning

.

Loud

,

bug

infested

, and the elevators

never

work. You're paying for the

new

building and absolutely

nothing

else. It'd be

nice

if absolutely any of the

overpriced

amount I payed for rent went to keeping the building

clean

. Here's a list of some extra amenities they

don't

list on the website: piles of dog feces that stay in the hallways for months, the vile human sized

garbage

piles that seem to permanently exist in every corner of the parking garage, the

broken

elevators in the parking garage, the SHATTERED GLASS in all the parking garage stairwells (WHICH I

shouldn't

EVEN HAVE TO TAKE IF THE ELEVATORS EVER WORKED!), the gate to the parking garage which is totally redundant given they always have it Review from Google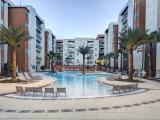 Nov 2018:
My roommate told one of her friends she could stay with us for months. We have had numerous overages and the girl she is letting stay here is an absolute

nightmare

. When management was notified they did next to

nothing

. They gave her 7 days to

leave

, which she did

not

. When they searched the room they said it seemed like only one person was living there (although im

not

sure how they could determine what was hers??) and when we told them her belongings are all over our living room they said they could

not

do anything. Management did

not

follow the rules of our lease, someone is still living here rent

free

, and now the GM refuses to see us in regards to this issue. I am extremely disappointed in the (

LACK

OF) management. Review from Google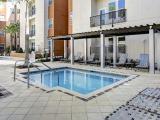 Nov 2018:
My daughter has only lived here since August and has

never

had any

issues

. When she needed maintenance they were there within 24 hrs. The staff has always helped when she needed. Yes, there are

bug

issues

, but this is Florida. Also, if you

don't

clean

and have food sitting out in your room or

don't

take the

garbage

out daily, you most definitely will have lots of

bugs

. There are lots of amenities and Plaza is so

close

to everything. My other daughter hopes to move in here in Fall 2019! Review from Google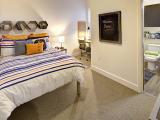 Oct 2018:
Terrible

. Found a huge

bug

in my bathroom.

Dead

flies come in through a

crack

in my window or something because I am constantly finding them on my window sill, when I have

never

opened my window. My shower drain was

broken

for over 2 weeks & I went to the office multiple times, maintenance

never

came, no matter how many times the staff told me it was put in as "emergency". I had to fix it myself. Once I finally fixed it myself and spent my own money on something maintenance should have taken

care

of, they decided to come while I was at class and lock me out of my room. The office was

closed

and I couldn't get in until the next day. Review from Google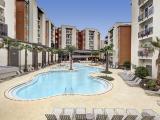 Oct 2018:
The price you pay is merely for the location. You are directly

across

from the campus and centered

near

many food and shopping amenties. As far as the apartment complex itself, there's

nothing

special to it. The staff here is below

average

, and does what has to be done, but does

not

extend further into helping residents. My apartment (along with many others in the complex) was

infested

with

bugs

one week into moving in. The staff said the

pest

control team only comes on Friday's, so I would have to wait (and

sleep

) in my

infested

room. The parking garage is

poorly

designed, with access to the actual apartments only on the 2nd and 4th floor. While this may

not

seem like a major issue, keep in mind, grocery shopping becomes a real sport when

forced

to take 3 different elevators/stairs to just get to your room! It was also evident that no cle Review from Google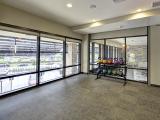 Sep 2018:
Moved in to a moldy apartment, with a moldy mattress. Had to stay at a friends the majority of my stay because of how

sick

I got from the

mold

. A month later and I am STILL living out of my suitcase because the dresser

smells

horrific.

Broken

dryer, freezer, and washer

smells

awful

, and makes the clothes

smell

that way too. Currently living in a unit with a

loud

dehumidifier and have been for a while. Management knows you're bound to a lease and absolutely do

not

care

. I've now had ruined sheets and pillows from the mattress, and ruined groceries

due

to the freezer

breaking

. I'd

love

to actually LIVE in the apartment and take my clothes out of my suitcase but I suppose that's way too much to ask for out of an $800 a month apartment. Many workers have stated the entire complex is

mold

infested

and that they have even discussed it with t Review from Google
Sep 2018:
It's the coolest place to live. Coolest staff. Coolest residents. Coolest vibes. Coolest pool. Straight up

cool

bro. Most convinient spot to live in the UCF area. I am unbelievably

lucky

to live here. Shoutout Cedryc at the front desk. Review from Google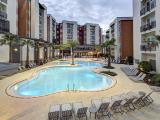 Aug 2018:
Lived here for 3+ years since it opened until I graduated, with minimal

issues

. People make the biggest deal over the most minor

issues

here. Facts: It's

convenient

, it's

new

, and it's nicer than 90% of other student living places. Review from Google
Jun 2018:
Horrible

place,

overpriced

! Moved in maybe a week ago got my car

towed

this morning because it was in "Guest Parking" yet there's no sign

near

the area I parked that said no parking for residents or "Guest Parking" in general. An extra $200 out of my pocket which I can't afford. I got no

warning

nor was designated to an area move-in date to where to park. Do

not

recommend!! There's better places to live at where the community is

safer

and has better communication. These people are just basically out to get your money because I wasn't in anyone's way nor in anyone's reserved parking spot. I was causing no harm to anyone so I don't see the reason in towing my car. Review from Google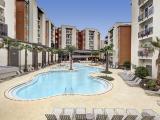 Jun 2018:
I recently have experienced a

bug

infestation

issue in my room and was hospitalized from a severe

allergic

reaction to the

bug

bites. I am

not

from Orlando and have

not

been able to return to my apartment for 4 weeks now because management has taken their sweet time handling the situation. I have also received no compensation for my troubles and was

forced

to pay the full rent for that month. I am a college student that has been

forced

out of my apartment and the closest place I can live is Lakeland. All I was offered was to switch rooms 3 weeks after I reported the issue and was already making the commute from Lakeland. Management did

not

handle this situation appropriately and takes DAYS to respond to emails. I have been in contact with Eric and he passed the situation off to a manager beneath him because he

didn't

want to handle it. After s Review from Google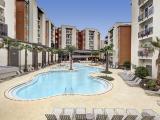 May 2018:
I only give this property

one star

as you are required to give that as a minimum to provide a review. The

cost

of these units compared to other units available in the area is quite high and other than the convenience of being

across

the street from UCF I see no other benefit to renting here. My son has had no air conditioning in his unit for 2 weeks now. Management does

not

care

and apparently has no intention of fixing this but they do give us a

new

story every day about how they are trying to make it a priority. The "

new

" property manager, Megan, which I am sure they replace on a regular basis, basically told me to

bad

and no they would

not

even be giving any rent concession for an uninhabitable unit for 2 weeks. So today I will contact every government agency to file

complaints

and then I will hire an attorney to allow us out of the l Review from Google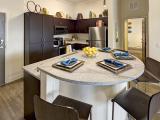 May 2018:
I've lived at Plaza on University since 2014 when it very first opened. Overall I think it is a

decent

place to live but there have been quite a few things that were

not

great

about it. Parking was super annoying, especially for visitors. I know so many people that have gotten their cars

towed

from here. The elevators

break

down

pretty often, the

security

system is

broken

alot, and the stairwells and hallways are

not

always

well

kept. The walls are also

paper

thin

and it can get annoying hearing the cars and buses going by McDonald's super

late

at

night

. Management and staff used to

not

be that

great

and could honestly be

rude

sometimes but that has

changed

recently. All that said, I still think it is worth staying at.The actual apartments and rooms are pretty

nice

, the gym and pool are

great

, and the location is the

best

part. You are

across

Review from Google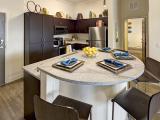 Apr 2018:
Lived here in 2017 and it was a pretty

bad

experience. I want to say it was

due

to the ownership/management (American Campus), but I lived at other communities managed by the same company and did

not

have any of the same

issues

that I had with plaza. It's a college apartment so it of course was

not

clean

or

quiet

by any means, but that is to be expected to an extent. The walls here were particularly

paper

thin

to the point where people above me simply walking sounded like elephants and people

yelling

in the hallways was a constant. There were serious

bug

issues

that ultimately made me sublease because I could

not

stand it, even if I was rarely there. On top of all of that, they are still contacting me regarding false "past

due

balance"

notices

a year later. The first time they sent me one 6 months after moving out, I just paid the balance they Review from Google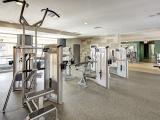 Apr 2018:
This place has a

great

location to the school and reliable shuttles that take you there monday- friday. The apartment rooms are

clean

and have no

mold

unlike some places. They also respond to

issues

within about a week or two. Pretty

great

place for college students to live in. Review from Google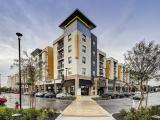 Apr 2018:
Plaza does an

awful

job of communicating through management and accommodating the resident. I can count numerous times where they have let me

down

. Just this past week the internet has crashed 8 times and they haven't done anything to

quickly

respond to satisfy their residents. When I tried calling the front desk no one answered twice, the only two times I called. On top of that they

raised

rent and even though utilities is included in rent, they lowball you and

charge

you every month for "overages" without stating the details on the invoice. The only

good

thing about this place is the location. The parking garage is

awful

, the maintenance staff is

awful

, the cleanliness of the facilities is

awful

, the management is

awful

. Please reconsider when thinking about living here. Review from Google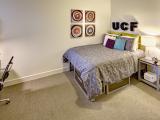 Mar 2018:
Horrible

management,

never

can fix any of amenities. Misplaced my package with $$ inside. If you want

overpriced

housing, with a

great

location next to campus and no amenities because they're always

broken

, then Plaza is your place Review from Google