Apartment Reviews
Back to Previous
Close Tab
Additional Reviews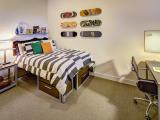 Oct 2021:
Hi all, I am a parent to a current resident. To say my husband and I were hesitant about signing a lease with Plaza for a 2x2 is an understatement. We read so many

bad

,

negative

reviews. But our son and his friend wanted to live at Plaza for at least a year. Plaza is on the pricier side and yes it is the amenities offered. Our son, his girlfriend, and his roommate

love

the pool area, the gym, and all the retail shops below. He and his roommate have been at Plaza since August 2021. We toured many complexes. Some multiple times. Plaza is one of the multiple tours. Plaza was accommodating when we asked for early an move-in date too. We, along with his roommate's parents, had the apartment cleaned by a

professional

upon move in. She pointed out a few things that had her concerned so we called

down

to the office and maintenance was sent to the apartment within 15 minut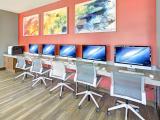 Nov 2019:
Similar to living in an office cubical with a balcony,

would recommend

. Review from Google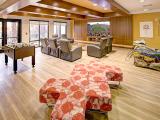 Oct 2019:
Love

living at plaza so far.

Lost

my keys the other day and one of the workers Troy assisted me immediately. He was extremely

friendly

and

efficient

. Glad to be a resident here and plan on renewing soon Review from Google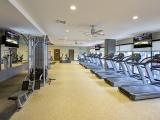 Oct 2019:
Although I have only lived at Plaza for a short time, I have

nothing

but

positive

things to say about the complex. From the professionalism from our management and staff, to the respectful tenants who live around me, I have

zero

regrets with choosing Plaza as my place of residency! For example, recently I was having an issue with my door failing to lock properly so, naturally, I called downstairs to have this issue resolved. To my surprise, they were

polite

,

professional

, and straight to the point. Even when they were busy they made sure they had their top maintainence associate, Troy Clark, respond as soon as he could. Although Troy was booked that day, he made sure he followed up by calling me and walking me through exactly what needed to be done. He then responded in a timely manner and had my door fixed in no time! The professionalism from him was

nothing

short of those who I spoke with on the phone Review from Google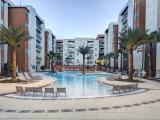 Aug 2019:
This was our first year moving our son into Plaza. I think the move-in process was very

well

thought out. There was assistance available at every turn from the time we pulled in until completion. Clear instructions were provided as to where to go and what to do to ensure a smooth move-in. My only suggestion concerning the process would be to add another staff member to the cart check-in/out area. While we

didn't

have to wait too long for a cart, the process would move quicker with two people. Concerning the room itself, more attention is definitely needed in the cleaning and prep for

new

residents. There were cobwebs in the room, the floors needed sweeping, and the front-loader washer door had been

closed

and condensation and

mold

had built up. That

smell

took some time to eliminate, but

new

residents

shouldn't

have to

clean

these types of things on move-in day. Other than a couple of little bumps, the process was

good

overall. Review from Google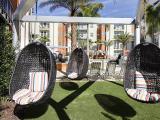 Jul 2019:
This place

sucks

! 800+ a month for

broken

elevators,

dirty

hallways,

cheap

interiors, and a

broken

security

gate. GET IT

TOGETHER

whoever is in

charge

here!! There was a raw chicken cutlet

left

in one of the staircases for almost a week and nobody took

care

of it. Only thing that makes this place worth it was the gym and pool which is always nicely mantained. Really let

down

by this place and overall it's

not

worth your money. Review from Google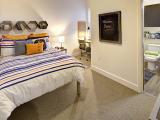 May 2019:
AN

AWFUL

CHOICE!!! During my daughter stay she was breathing in the

mold

that was in the walls, we noticed that because it started growing on all clothes and shoes that were in the apartment. The

mold

was the reason she had to go to an

allergy

doctor when she had

never

had any kind of breathing

problems

. When she came back home she stopped having these incidents. Be careful

mold

is toxic for your lungs!! When you have

noisy

neighbors and you can

not

rest the management did

nothing

about it. My daughter called at least 15 times to the management and

never

the

problem

was solved. All of this plus, when we want to sublease the room, the management

never

had a single person interested in her apartment during 8 months, when they told my daughter repeatedly that there is a 99% chance of somebody coming in to fill her space. Hard to believe that they offer her room in the same place their apartments Review from Google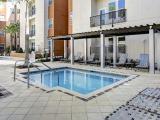 May 2019:
AWFUL

PLACE TO LIVE. Dealt with everything while I lived here.

Mold

,

broken

elevators,

broken

gates,

broken

fobs, no access to management when you need them, unresolved

noise

complaints

, AND most recently, they

didn't

notify me that my sublease

fell

through so I'm

stuck

paying $800 a month and I'm

not

even living there. WHATEVER YOU DO, DO

NOT

LIVE HERE. YOU WILL

REGRET

IT. Review from Google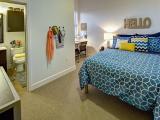 May 2019:
WORST

EXPERIENCE EVER. Advertised student college housing and my son 19 y.o. end up living with a 55 y.o. Person that is

not

an student. We just found out that they

didn't

even ran any backgrounds on this person. This is a rental from

hell

. Management

doesn't

care

about students, no answers,

lying

about situation, miss lead us about all general situations. IF YOU WANT YOUR KID TO BE

SAFE

AND IF YOU WANT TO SAVE A PRETTY

BAD

TIME FOR YOU AND YOUR FAMILY DO

NOT

CONSIDER THIS RENTAL FOR YOUR KIDS. Moving to legal actions now. Review from Google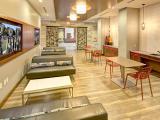 Apr 2019:
First of all, we know dorms depend on your roommates . But when you find

bad

roommates with

bad

administration and mangers will be

terrible

and Plaza from this kind . It has

good

location and buildings but people who lead it aren't

professional

! They don't know how to handle

problems

and treat with their residents . I had an issue with my roommates and I reported them and the manger told me " Actually ,you aren't stay longer here so be patient just for a month!! ". In this way even though I thought for I while to renew I'll

not

renew after your attitude ! Let's imagine I came someday I saw my roommate thrown

trash

front of my room and immediately I contacted them and they told me they want him and he

refused

to come after that they

ignored

my report just because he doesn't want to respond ! In conclusion ,

Worst

management in the world have a

perfect

location and pretty

good

buildings.. Review from Google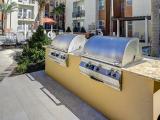 Apr 2019:
I have lived at the Plaza on University for almost 2 years now (21 months). I really did

enjoy

living here. My location was

great

, on the first floor facing the pool. While living here for 2 years you hear all kinds of

negative

things about this place. The vast majority of things '

wrong

' with Plaza come from the Residents. For the most part, it is people living on their own for the first time, at least without their parents. Some of them are

dirty

,

irresponsible

, and they're in College. The majority of people

don't

pay their own rent so they have a disconnect from responsibility. They

leave

trash

around, and simply just

don't

care

, yet

blame

the staff for

not

doing a

great

job. I'm

not

saying there

aren't

problems

for one thing I think that everything can be improved. Maybe hire a few more staff members as there are 1308 people living here. Other than that I

enjoyed

myself at the Plaza, you

cannot

beat the Location, the shuttle service is

great

, walking distance to Bars if you like to get 'Lit Review from Google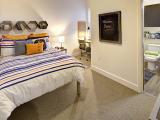 Mar 2019:
really

nice

apartments,

love

having the grills by the pools. Review from Google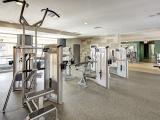 Mar 2019:
I've been living here for more than a year now and I

love

it! My apartment is super

nice

. Plaza is super

close

to UCF (which is really

convenient

) and has a bunch of restaurants in the same building and around it. Wouldn't want to live anywhere else! Review from Google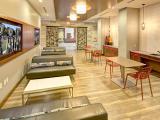 Mar 2019:
I

love

living here! This will be my third year living here! Review from Google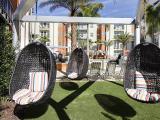 Mar 2019:
don't

live here, the owner has ligma and the place is

dirty

and stinky.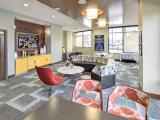 Feb 2019:
If I could rate Plaza less than a

one star

review, I would. Like all those who have reviewed Plaza before me, there are an endless amount of

issues

that make paying almost $800 dollars in rent absolutely

not

worth it. From the

roaches

and silverfish crawling out of my shower drain, to the fruit flies crawling out of my kitchen sink, to the dish washer smelling like a

dead

carcass (we don't even use it, the

smell

just spreads to your plates), to the

construction

occurring downstairs below me every morning at 8 a.m. til 5 p.m. (because just what Plaza needed was another restaurant to make them more money), to the

mold

growing in my roommate's bedroom that

forced

her to move out, to the elevators

never

working in the building or the parking garage causing you to haul your groceries up stairs, to management

never

caring

at all, I wouldn't kn Review from Google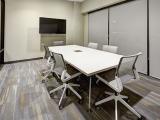 Jan 2019:
The elevators are always

broken

and makes you

late

every time. If you like to have guest over a lot don't live here. Review from Google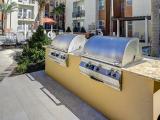 Jan 2019:
Place is

terrible

to live at, constantly

dirty

, the elevators

never

work, I would

never

recommend anybody to live here. Only reason this place

doesn't

have

one star

s is because of when management offered giftcards to starbucks in exchange for a 5 star rating. Literally a

garbage

hole

and the people working here are dumb Review from Google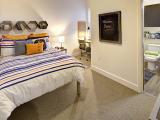 Jan 2019:
Plaza has been my favorite place to live by far. I'm

not

sure why so many people are writing

negative

reviews. Every apartment complex will have an occasional issue. Plaza is

amazing

. The gym is

great

, the pool is

clean

, and the location

can't

be beat!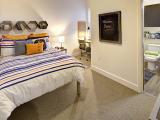 Jan 2019:
Do

NOT

live here! The entire place is

FILTHY

! I truly don't think anyone even manages the building, because

nothing

ever gets done. Only live here if you

enjoy

broken

elevators,

pee

in the hallways for WEEKS,

broken

appliances, and

bugs

:) Also be ready to

clean

your room on move-in day, because The Plaza does

not

clean

them prior to

new

residents moving in. I would give them

0 stars

if that was an option. Review from Google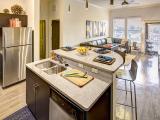 Jan 2019:
Please just do yourself a favor and

don't

live here. I wish I had taken the advice of the half dozen people who had given me the same

warning

.

Loud

,

bug

infested

, and the elevators

never

work. You're paying for the

new

building and absolutely

nothing

else. It'd be

nice

if absolutely any of the

overpriced

amount I payed for rent went to keeping the building

clean

. Here's a list of some extra amenities they

don't

list on the website: piles of dog feces that stay in the hallways for months, the vile human sized

garbage

piles that seem to permanently exist in every corner of the parking garage, the

broken

elevators in the parking garage, the SHATTERED GLASS in all the parking garage stairwells (WHICH I

shouldn't

EVEN HAVE TO TAKE IF THE ELEVATORS EVER WORKED!), the gate to the parking garage which is totally redundant given they always have it Review from Google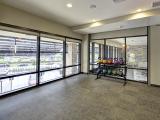 Nov 2018:
My roommate told one of her friends she could stay with us for months. We have had numerous overages and the girl she is letting stay here is an absolute

nightmare

. When management was notified they did next to

nothing

. They gave her 7 days to

leave

, which she did

not

. When they searched the room they said it seemed like only one person was living there (although im

not

sure how they could determine what was hers??) and when we told them her belongings are all over our living room they said they could

not

do anything. Management did

not

follow the rules of our lease, someone is still living here rent

free

, and now the GM refuses to see us in regards to this issue. I am extremely disappointed in the (

LACK

OF) management. Review from Google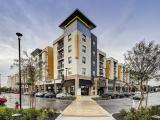 Nov 2018:
My daughter has only lived here since August and has

never

had any

issues

. When she needed maintenance they were there within 24 hrs. The staff has always helped when she needed. Yes, there are

bug

issues

, but this is Florida. Also, if you

don't

clean

and have food sitting out in your room or

don't

take the

garbage

out daily, you most definitely will have lots of

bugs

. There are lots of amenities and Plaza is so

close

to everything. My other daughter hopes to move in here in Fall 2019! Review from Google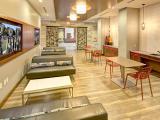 Oct 2018:
Terrible

. Found a huge

bug

in my bathroom.

Dead

flies come in through a

crack

in my window or something because I am constantly finding them on my window sill, when I have

never

opened my window. My shower drain was

broken

for over 2 weeks & I went to the office multiple times, maintenance

never

came, no matter how many times the staff told me it was put in as "emergency". I had to fix it myself. Once I finally fixed it myself and spent my own money on something maintenance should have taken

care

of, they decided to come while I was at class and lock me out of my room. The office was

closed

and I couldn't get in until the next day. Review from Google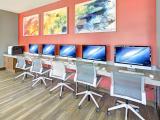 Oct 2018:
The price you pay is merely for the location. You are directly

across

from the campus and centered

near

many food and shopping amenties. As far as the apartment complex itself, there's

nothing

special to it. The staff here is below

average

, and does what has to be done, but does

not

extend further into helping residents. My apartment (along with many others in the complex) was

infested

with

bugs

one week into moving in. The staff said the

pest

control team only comes on Friday's, so I would have to wait (and

sleep

) in my

infested

room. The parking garage is

poorly

designed, with access to the actual apartments only on the 2nd and 4th floor. While this may

not

seem like a major issue, keep in mind, grocery shopping becomes a real sport when

forced

to take 3 different elevators/stairs to just get to your room! It was also evident that no cle Review from Google