Apartment Reviews
Back to Previous
Close Tab
Additional Reviews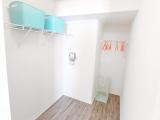 Jun 2018:
Well

, lets see, when the racist student was placed into the apartment with two other white students, and the racist comments and social media comments were made, the management chose to turn the other cheek. It got so

bad

that the two white students suffered academically and had no choice but to move out as they were both threatened. Then the

gun

was brought into the apartment, the girlfriend practically lived there and then the dog was brought into the apartment, all violations of the lease! When Mercury was presented with these

issues

, the only time the actually did anything was when the

gun

issued was mentioned.

Run

,

don't

walk

Run

as

fast

as you can from this

dump

!!!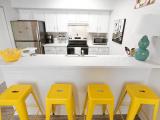 May 2018:
Big

rooms,

wonderful

closets,

not

nearly worth the price. The office staff are very

nice

but the management is

terrible

. Maintenance takes

forever

to do anything and cuts corners to an

unacceptable

degree. My neighbors are extremely

loud

and there is always

trash

everywhere outside. My dining table chairs

don't

match and there used to be about 5 layers of flooring in the kitchen that were a

great

place for

roaches

to reproduce. When I moved in, the

dust

on vents had literally been painted over instead of cleaned. Review from Google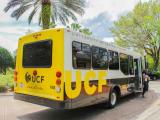 Apr 2018:
don't

move here. I wish I would've listened to the reviews before I moved in. I've lived here for two years because I

can't

break

the lease and got

screwed

over by someone who was supposed to be subleasing. The neighborhood is always littered with

trash

because there is a

big

problem

with raccoons going through everyone's

trash

. I live on the third floor and the amount of times I've had to get around raccoons to get inside my home is one too many. When we moved in there were tears in the couches. We were promised

new

couches by management and that

never

happened. All the furniture they gave is

old

and

poorly

maintained.

don't

know what happened to our cable, but when we came back from summer it

never

worked again. Our dishwasher has

never

been used because it's been

broken

from the beginning and

leaks

from the kitchen plumbing have it fille Review from Google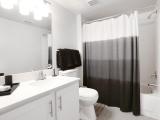 Apr 2018:
Greeting residents when they enter, as opposed to staring at them might improve this place at the slightest. I am a college aged female and live with a 50 year

old

man, and despite spending a month bringing it to the attention of the staff and manager Marcus, no one has done anything about it or the dog he brought that I'm

allergic

to. Over all there's better living around the area for the same price. Where you will feel more comfortable. Review from Google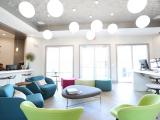 Apr 2018:
If you have a

nice

car,

don't

park it here. I was one of many others who had their cars on bricks and personally had 7,000 dollars worth of

damages

done to my brand

new

car. The staff

doesn't

do anything but ignore your concerns. I was going to rent here but after this we're going elsewhere. UPDATE: Emailed them and received a copy pasted response of the lease agreement stating they're

not

responsible when I asked for the

security

camera footage to get the plate number off the vehicle to lead to an arrest. Review from Google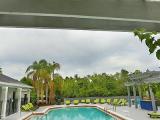 Mar 2018:
I moved into Mercury 3100 this past January, after having some

complaints

the front office more than took in my concerns and helped me with anything I had questions about. Honestly the most honest group of front office people in any student housing I've come

across

. The maintenance crew is absolutely

awesome

, Mario has been to most of my work orders, and has gone above and beyond in repairing any little thing that comes his way.

I renewed

my lease the moment I had the chance, with the renovations coming Mercury 3100 is only getting better. I recommend to anyone looking for

great

affordable

housing, two thumbs up. Review from Google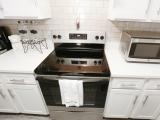 Feb 2018:
I have been living here for about three years and I must say this is one of the most

spacious

off-campus student housing options around. The rooms and closets are huge and the maintenance staff is

amazing

! They are so

efficient

, timely, and really go out of their way to exceed the needs of residents! Review from Google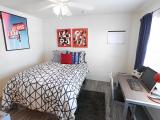 Jan 2018:
Awful

,

dirty

,

loud

. People hang out in parking areas, onsite manager aware of multiple people living in one room against lease and does

nothing

, in fact

warned

me that my child would have to deal with the repercussions of

complaining

. There has been a chicken bone on sidewalk since August... people walk by it daily.

don't

be

fooled

by model, the furniture in the units is

old

, worn,

dirty

,

broken

. Light fixtures

broken

, toilets

clogged

up continually. Do

NOT

waste

a year living here!! Review from Google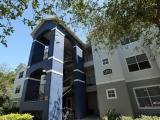 Jan 2018:
Currently live here. Very

GREAT

place to live. The staff are

very helpful

,

friendly

and kind. They work with you through every situation and are always

down

to have

fun

with the community. They are currently renovating and it looks

amazing

.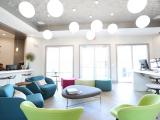 Jan 2018:
I do

not

know where to start. The first day I came here I did

not

have a bed in my room and I

didn't

receive one until 6 hours later and the mattress was partially torn. My roommates and I have cleaned the apartment countless times but the floor still feels

dirty

and the bottom of my house slippers are blacker than the back of my eyelids. There is an

infestation

of

ants

and

roaches

in the bathrooms and the kitchen and we have called

pest

control countless times but the

problem

still persists. There is no hot

water

, my roommates and I have been taking cold showers for a semester and a half. We have overages every month and its

not

like we live like royalty, we turn the lights off when they are

not

being used and most of the time we are on campus because we simply can

not

stand being here. Honestly, we have tried our

best

to just be

quiet

and Review from Google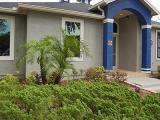 Jan 2018:
Future residents should definitely

avoid

this place. My apartment has a

roach

infestation

and the management

hasn't

done anything to get rid of them. Every time an exterminator comes they say they

don't

see any

roaches

when I legit have a bag full of them IT'S SO

DISGUSTING

! these

roaches

were all over our dishes, some have been in my roommates and my beds. Another issue is if you like to take hot showers this is

not

the place for you. When we first moved in here the place was a

mess

my roommate

didn't

even have a bed.

Beware

of the raccoons too because many other residents have been chased! Let me emphasize this place IS

NOT

CLEAN

! MOLDY! Review from Google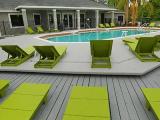 Jan 2018:
The management staff were extremely helpful and resolved any occurring

issues

that may have popped up. The apartment is very

convenient

for college students.

Great

place!!! Review from Google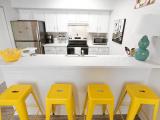 Jan 2018:
Pros

- Large rooms Front desk staff is fantastic. Helpful, and very very very

nice

.

Pleasure

to deal with.

Cons

- MANAGEMENT. Management is

unprofessional

, and

slow

to act if they ever do in the first place. I truly feel that they are in total violation of the fair housing act. They have been

disrespectful

towards parents and residents. They remain oblivious to on going

issues

that should be rectified immediately. Rather than dealing with the

never

ending raccoon issue I think they just pretend it doesn't exist. Management refuses to enforce rules even when full proof of

problems

is provided. At the end of the day, for them it's a job, for the residents it's our home. Home is supposed to be your escape,

not

the thing you want to Escape from. The experience here is so

poor

that it has, and continues to interfere with my academics. I appr Review from Google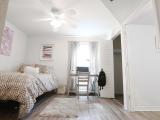 Jan 2018:
The maintenance crew takes

forever

to respond to

issues

and then doesn't say what was

wrong

or how they fixed it, our AC was busted and it took them two days to show up and they were in our apartment for 2 minutes and fixed the AC but didn't say what was

wrong

with it or how they fixed it. The management doesn't

warn

us about any renovations or community-wide maintenance until after they've already begun work, they've shut off our

water

from 9-5 for a week at a time twice now and emailed us after they shut off the

water

both times. The staff who work in the office are really sweet but basically the management is

horrible

and doesn't

care

about the residents. Review from Google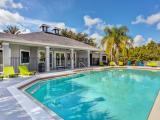 Nov 2017:
I live with killing a minimum of 15

roaches

a

night

and no one seems to want to solve the issue. No exaggeration whatsoever. I currently live at Mercury and am absolutely

appalled

at the

lack

of effort put in by the staff to rectify any concerns I've shared with them. On several separate occasions, my roommates and I have spoken to management about our

roach

issue. I'm currently writing this at 1:40 am because I'm

fed up

with how

disgusting

my apartment is. I live with three very

clean

roommates and somehow when I come back home there's 15-20 plus

roaches

in my kitchen all over the appliances and sink. This is

not

the first time nor will it be the last

due

to the managements extreme

lack

of

care

. Review from 11/8/17 on Google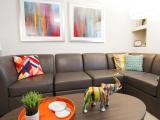 Sep 2017:
Been living here for 2 years and I

can't

complain

. Furniture is

good

, and the apartments are

nice

. They also installed

new

tile floors. Review from 9/26/17 on Google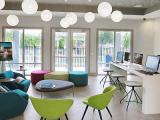 Sep 2017:
The apartments are

big

, bigger than a lot of places. It's kinda

old

though. There is a lot of parking but kinda

limited

visitor parking. Staff is

friendly

and the pool is

nice

. Maintenance comes pretty

quickly

and does an

okay

job. There's carpet everywhere except the kitchen, bathroom, and laundry room. However, they're

changing

it soon to something else. Review from 9/14/17 on Google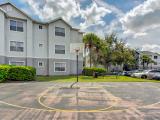 Aug 2017:
To long and

didn't

read? For short, this place is

awful

, nearly everything

breaks

,

mold

in multiple buildings, internet equivalent to a third world country, look elsewhere. To put it simply, if you have an option to live anywhere else, literally anywhere, you're going to want to pick that option. This was the last available place for me

due

to unfortunate scheduling and I regretted

not

just waiting another year every single minute I lived in this

horrid

place. I lived in two different buildings and I'd say the locations are the equivalent of Auschwitz and the Gulags. I'll start by talking about the first building I lived in, 19, which was towards the back of the complex. Review from 8/26/17 on Google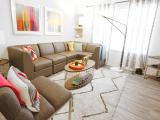 Aug 2017:
The apartment is very

spacious

; that's probably the only

good

thing I can say about this apartment complex. There are so many things about Mercury 3100 that made life more

difficult

than it needed to be. I was actually really excited to move in here but now I

can't

wait to

leave

. When we first moved in, the air conditioning was

broken

; we put in multiple work orders letting them know, and every time they just put in coolant which was only a temporary fix; they did this for months until they finally replaced it. Additionally, when I first moved in, my internet

wasn't

working and it took a week to have someone come fix it. They also gave us

disgusting

furniture; my friend who actually works in the office actually told us that the furniture that came with our apartment specifically was the oldest in the complex. Review from 8/24/17 on Google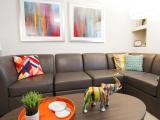 Aug 2017:
I had to move out this year because I was too

late

to renew the lease (I wish I had renewed it earlier!). I lived at Mercury for 2 years and loved my experience there! Rooms and closets are

spacious

. The community staff is the

best

! They are very

friendly

, kind and

very helpful

! I moved to another university housing this month and when compared to the staff here Mercury has a far more better staff! I highly recommend Mercury! Review from 8/14/17 on Google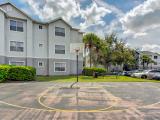 May 2017:
I have been staying here for almost 4 years now and I have

never

had any issue until this

new

management system took over. There have been silverfish found in my bed and in my room. My room is the only room in the apartment that has this

bug

issue. They send the

bug

people out and they just put

down

these little pads that are supposed to get rid of them but they

don't

. I have been a week without hot

water

and a/c and when I called the after hours number and

left

all my information nobody called me back until after two hours later. Review from 5/27/17 on Google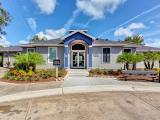 Apr 2017:
Living here has been

good

and

bad

. When I first arrived there was an

infestation

of

cockroaches

that did

not

disappear until my roommates and I had to take matters into our own hands and bomb the place. After that we saw no

roaches

and the overall community is relatively

clean

. Maintenance comes usually within the day of asking for service and people at the front are

friendly

. Review from 4/3/17 on Google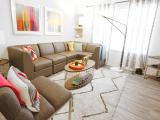 Mar 2017:
I'll start off with the things

I like

about this place. The room is pretty

spacious

in comparison to other student housings. The same with the closets,

can't

complain

about a walk-in closet. I guess that's about it lol. The way this place is

run

is laughable. Maintenance comes if it's a super simple fix, like switching out drip pans for the stove. Anything that requires any amount of effort either gets

ignored

or pushed back to the point where you want to give up. Moving into this place we had the unfortunate position of having to move into an apartment where someone was renewing. Review from 3/14/17 on Google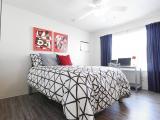 Feb 2017:
This place was

horrible

the entire yet I lived here the office manager was a racist who sent me an

eviction

notice

after my 2nd dayof moving in because of a

complaint

from a roommate who "thought I was

suspicious

cause of the guy who helped me move my stuff in" she only got one side of the story then tried to have me

evicted

. After my mom contacted a lawyer and told her we were going to court for that she was willing to hear my side. Review from 2/9/17 on Google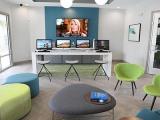 Dec 2016:
really do

not

know how to rate this place. Part of me was

okay

living here, student housing is just that: student housing. The rooms are pretty

spacious

along with pretty

decent

sized closets. However; with that being said, the cooperate side of this place is deplorable, to put it nicely. They will strip you of money whenever they can. Anything and everything, to make as much money as possible. The majority of the people in the leasing office are fine, but honestly, they are going to try anything to get you into a

contract

, and once you're locked in, it's very hard to

get out

of. I would

not

say it was a pleasurable place but if it's the last resort or you

don't

care

too much about the living atmosphere, it will probably suit you. Review from 12/13/16 on Google