Apartment Reviews
Back to Previous
Close Tab
Additional Reviews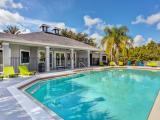 Aug 2020:
Ever since they

changed

managements, everything has been

amazing

! Definitely one of the biggest student housings

near

ucf and the most

affordable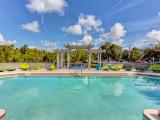 Jul 2019:
I lived here for 4 years and the office staff and maintenance workers have been

nothing

short of

amazing

. If your looking for housing definitely check them out. Review from Google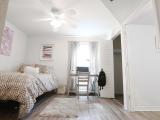 Jul 2019:
I have lived here for one year now and have renewed for another year. The place is more

affordable

than other communities around the area, they have a

friendly

staff that try to

help

you however they can, they try to get to know the residents by having

events

to allow us to connect with them and each other. My room is a

great

size and there have been many upgrades made around the property for the residents' convenience and comfort. Overall I have had an

amazing

experience. Review from Google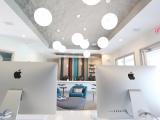 Jul 2019:
love

living here in mercury 3100 i was looking something

fast

and

affordable

but I had high expectations and I found it living here! I

love

it and I don't

regret

it at all. EDIT 07.16.19 After staying here for almost 6 months. The apartment WAS

good

. Then I found out my roommates true colors they were the

worst

I was always trapped in my room it felt like. The apartment had

bad

cockroaches

Also and I

never

seen or heard an exterminator come for it. If I would of knew what I know now I definitely wouldn't have stayed and signed a lease. The apartment seems be all about money and

not

about their residences. I'm so glad I'm out of this place if ur thinking about staying here because of the low prices don't its

not

worth it I promise. This is my honest opinion and I'm titled to have one. Freedom of speech . Review from Google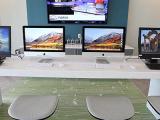 Jul 2019:
My family member stayed here and she had

nothing

but

complaints

about the roommates about the office.

not

worth having ur students stay here parents I promise take it from a mom having to see my family member stay here living in

hell

its

not

fun

. It's

cheap

rent yes but

not

a

good

environment you

smell

weed every

night

all the time

I mean come on there was just a

shooting

too in the neighborhood! All on the news you can't make up these things! I can't wait till my family members lease is over so I can

stop

watching them slowly live In a physical

Hell

. DONT STAY HERE! A fair

warning

from a parent. Review from Google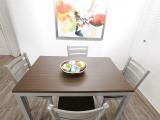 Jul 2019:
Overall: Mercury 3100 does

not

seem to

care

about property conditions. Their advising and photography on their website is misleading and frankly

dishonest

. After moving in with a beloved pup, I soon realized the property is littered with cigarette butts, and

broken

glass. After contacting management multiple times over a month, someone with a rake was sent out, which did about as much as you would expect. There are

bugs

in the units with

outdated

appliances and equipment.

don't

let them

fool

you with "renovated". They pulled up the carpets and put hardwoods

down

.

didn't

even bother to fix the 3 inch gap in the bottom of the doors, so you hear everything

all the time

. Billing: Mercury is

happy

to

change

you an additional $10 a month for "valet

trash

". This service picks up once or twice a week from a box large enough to hold a single bag. Any

trash

not

in a ba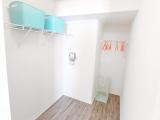 Jun 2019:
My experience here is fascinating. I'm proud of where I live. the pool is

beautiful

.whenever I invite my friends they

love

my apartment. What

I like

most is the gym is 24 hours. that helps me plan my day. and they keep me healthy. I already convinced two friends to live here. I'm going to live here for a long time because mercury is

close

to everything Review from Google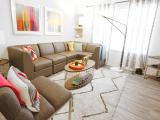 Jun 2019:
Overpriced

student living like the rest of the college apartments around here. Lived here when they started renovations so I

enjoyed

the tile lifting up in my room from

water

damage

,

outdated

appliances, earwigs,

police

constantly dealing with unruly tenants and oh being

forced

to pay for an extra months rent when I had to move because of military orders and the apartment was filled within that month. 🤷🏼‍♂️ but go ahead and keep robbing these kids and raising their debt to

increase

your margin Review from Google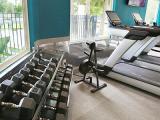 May 2019:
love

living here in mercury 3100 i was looking something

fast

and

affordable

but I had high expectations and I found it living here! I

love

it and I don't

regret

it at all. Review from Google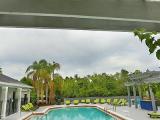 May 2019:
No words can describe how much of a horrific experience I've had This complex, I have moved around a lot and have

never

been treated with more

disrespect

then from the management at this complex. They are completely disorganized and

rude

.

Nothing

in this apartment complex gets fixed on time and the management is completely horrific. I would

never

recommend anyone living in this complex Review from Google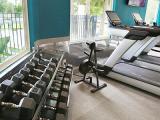 Mar 2019:
The rooms are

great

sizes, and I

love

having my own bathroom. The walk in closets are a

great

plus, too. The staff is really helpful and the office offers

free

printing which is really

convenient

, and they have

free

coffee

there, too! The only downside is sometimes

bugs

get in because we're so

close

to a nature reserve, but they're

not

a huge

problem

. It's

not

super common but you get the occasional

creepy

crawlie.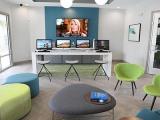 Feb 2019:
My friend who's been living at Mercury 3100 since March 2018 recently

went out

of country for winter

break

and after he

left

he was informed that the floors will be renovated during the

break

. After he got back, most of his furniture was

left

broken

, his bed covers, quilt and pillows were literally dumped inside the sink and on top of all this he found the broom that he used in his bathroom on the top of his bed. Upon talking to Marcus, the property manager, his reply to my friend was, "If I cared about my stuff as much as you seem to, I would have flown right back" followed by, "The vendors did you a favor by taking

care

of your stuff. If I were in your place I would have felt silly being in your position." Honestly, they

don't

seem to

care

about much other than money. Since he got back from winter

break

this January, he's been crashing a Review from Google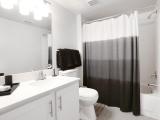 Feb 2019:
I've lived at Mercury for a while and have really

enjoyed

my experience. The space in the living areas and closets are pretty much

unmatched

compared to other student housing communities. The office staff is always super helpful and make you feel like family. I have and will continue to recommend this community to others looking for

good

housing. Review from Google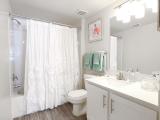 Feb 2019:
Out of three different places that I have lived at in Orlando, Mercury 3100 is the

worst

. To begin with, their staff is the

best

at

not

complying with residents. They treat people like they're giving out rooms for

free

. I recently

went out

of country for winter

break

and after I

left

, I got an email that the floors will be renovated while I was still out. Upon getting back, most of the furniture in the room was

left

broken

, my bedsheets and pillows were INSIDE the sink (I know, hard to believe, right?), the broom that I

left

inside the bathroom was on TOP of my bed. Upon talking to the property manager, his reply was, "If I cared about my stuff as much as you seem to, I would have flown right back" followed by, "The vendors did you a favor by taking

care

of your stuff. If I were in your place I would have felt silly being in your position." Review from Google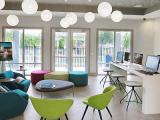 Feb 2019:
DO

NOT

STAY HERE! This place cares more about the money then the

well

being of their students. My sister lived here for a year and has had

nothing

but

complaints

. She found

dead

bees in her bathroom as

well

as flying in her room (

horrible

ventilation bees flew right in from outside) and she has a huge dip in her floor that if she stepped too hard you could fall through it to the next floor. She has called and told the office but their is response they will handle it but

nothing

gets solved until someone is hurt.Her pipes burst and all they could do is tell her that they will

not

reimburse her. Students do

not

stay here and parents do

not

let your child stay here if you

care

about their

well

being. Review from Google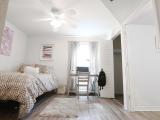 Feb 2019:
My Son lived here two different times.

Nice

update to apartments. Rental

cost

is

average

. Minimal

complaints

Review from Google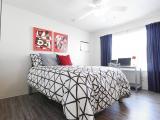 Jan 2019:
Mercury is

not

the

best

place to live at. Yah it may be cheaper, it's

not

worth it. Maintace will take for ever to fix a

problem

, I have an ac

problem

I had to wait 6 days for some one to actually fix it. It

smells

like sewage. You have to wait for office hours to print anything and they

close

pretty early. I feel like they could be

lazy

some times. The

best

part a bout the apartment is the room size, and no

roaches

. On the other side there are raccoons and opposum living here. Review from Google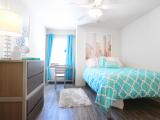 Jan 2019:
Son and lived here two different times.

Nice

update to apartments. Rental

cost

is

average

. Minimal

complaints

Review from Google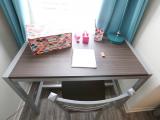 Dec 2018:
Place is

okay

to live in. Renovations are being done at the moment. Should improve.

New

hardwood floors 👌.

Beware

though your wheels may get

stolen

Review from Google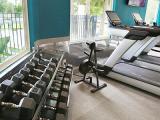 Oct 2018:
I gotta say, there are a quite a bunch of

negative

reviews. But nevertheless, everyone has their own experience. From my personal hand, I find mercury 3100 a very

pleasant

place to live at. Everything about it is just

great

in my opinion. Upon arrival to my apartment, me and my roomates sought out to

clean

it up, even if it was already cleaned by management, we wanted to ensure the safety of ourselves as it's a w

hole

new

thing to us. There was

nothing

too major about the cleaning, no

dead

animals, no

mold

, no

horrendous

stains

, and no odors. I, for the most part stay in the most

spacious

room, which is room A with 3 of my

close

friends. I currently stay in the "standard" unit, which is the cheapest thing we could get here, and it exceeds all my expectations about it. I also live on the third floor, so I currently do

not

hear any walking

noise

Review from Google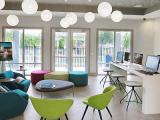 Sep 2018:
I'm

not

planning to

leave

a super

angry

review here, or say that this place

isn't

a tolerable place to live, but I will say that it is

not

a very

good

place to live. The staff and management were

not

helpful and were

never

clear about anything. Most

issues

I had (whether it be a maintenance issue, or one of their workers spraying me in the face with paint) were

not

addressed or, if they were, they were addressed

poorly

. They will do whatever they can to milk money out of you, that much is for sure. Months after I had lived there, they are trying to

charge

me for things I tried to have maintenance fix, or

damage

caused by their own workers. You could potentially have a

good

experience here, but the general consensus seems to be that this place

isn't

the greatest. 2 stars might seem a bit harsh, but I

don't

think they have earned 3 stars o Review from Google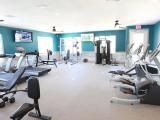 Sep 2018:
A week before I moved in I got switched roommates and apartment building, so that was a

headache

to deal with, move in day was pretty

okay

.... but my apartment was very

dirty

from the previous owners..... oh and you can't put your

trash

out at

night

cause the raccoons will come and make a

mess

at the front door. But my actual apartment itself is very

nice

, and

spacious

. Review from Google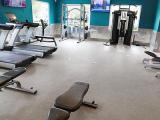 Jul 2018:
I

love

living at Mercury,

spacious

rooms and I

love

having a private bathroom. They also have food days, raffles. and

events

for the residents from time to time which are always

fun

Review from Google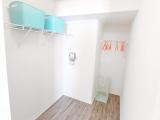 Jul 2018:
Don't live here. Just don't. Management was absolutely

horrid

. Mercury 3100 is a

horrible

,

terrible

, no

good

, very

bad

place to live. They park trucks in front of cars, sometimes in front of the exit,

leaving

them there for hours, making it

impossible

to

get out

. They do

NOT

advertise what they give you. The room you get is

awful

.

Spacious

, sure, walk-in closets,

nice

. But the wood beneath the sink in the kitchen was

rotting

, the fridge, toilets, and showers were moldy. No matter what we said, nobody came to fix it. The

fire

sprinkler in my walk-in closet was

broken

. Their maintence is unresponsive and

slow

—

fire

alarms

all throughout the apartment were

broken

for months, even though we put in a request as soon as we noticed. The only reason they came at all was because it was a liability to them. Our washer and dryer are horrendously br Review from Google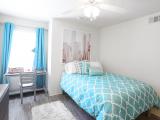 Jun 2018:
I moved in right when Priess management took over and this place got

worse

and

worse

after that. The people who work in the office are

great

and helpful but any

issues

that need to be taken up with management will

not

be solved and usually they're

rude

about it. We've had

issues

with the

trash

getting picked up,

issues

with maintenance,

problems

getting our mail on time (one time a package of mine was signed for at the office and when I went to pick it up I was told the guy who signed for it didn't even work there), and a ton of

issues

with remodeling. The

bugs

and animals are so

awful

and the raccoons can get into your

trash

even with the bin locked (and you will be responsible for cleaning up the

mess

). Management can act like they

care

on these reviews but in person they don't even try to

help

you solve any

issues

. Review from Google