Apartment Reviews
Back to Previous
Close Tab
Additional Reviews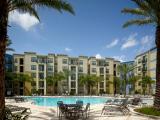 Mar 2022:
My name is Josh kozielski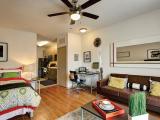 Jan 2020:
This place

sucks

so

bad

! don't live here. They are

THIEVES

!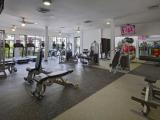 Nov 2019:
UH Central Florida (and the entire parent company "The Scion Group") is operating on a system of scamming students. The company specializes in student housing so that they can prey on students and

screw

them over in every possible way. They'll go against their own

contract

and force you to pay some

fee

or other additional expenses, knowing that students

can't

afford to hire an attorney to

fight

them on it. On top of that, the staff is

rude

, the apartments are

not

well

kept, and the actual location is disgustingly maintained. I would suggest looking into other student housing options around UCF.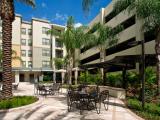 Nov 2019:
This place has been a

nightmare

since day 1, too many details to disclose but I've had to contact an attorney and next on my list is the ACLU as my child's rights to an ESA have been infringed upon. The staff also bullies the kids into signing a lease for the following year the day after they move in. Don't let the "show" apartment

fool

you, the maintenance is half assed, they put window units in all the bedrooms then filled the gaps with cardboard. My kid and the roommates finally got the AC repaired but all the window units are still in place. The drop in inspections are

ridiculous

and male employees should

not

be entering apartments with female tenants without prior

notice

.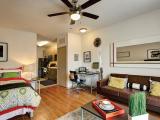 Aug 2019:
Garbage

and pays people to give

positive

reviews with gift cards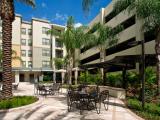 Jul 2019:
University house was my first place that I lived

away

from home. It felt like home

away

from home. I

definitely recommend

this place to live. You guys are

awesome

! Review from Google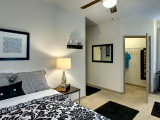 Jul 2019:
University House has been an incredible place to live! These past couple of years have been a joy! From the costumer service to the amenities, there's really

nothing

more I can ask for! There is always something going on, like

free

food or pool parties! It's a

great

way to meet

new

people! The apartment's themselves are

great

too! University House is one of the

best

places to live around the UCF area! No doubt about it! Review from Google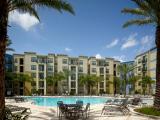 Jul 2019:
University House has been an incredible place to live! These past couple of years have been a joy! From the costumer service to the amenities, there's really

nothing

more I can ask for! There is always something going on, like

free

food or pool parties! It's a

great

way to meet

new

people! The apartment's themselves are

great

too! University House is one of the

best

places to live around the UCF area! No doubt about it! Review from Google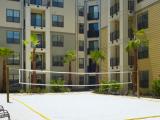 Jul 2019:
University House is such an

amazing

place to live! I have lived here for the past two years and have signed on for another year because it's such a

fun

environment to be

apart

of! There is always something going on here whether you're hanging out by the pool or going to one (or all) of the many

events

happening in the office. Every one of the staff members are incredible and truly

help

you to the

best

of their ability with anything that you might need! They make living here so much

fun

and seem as if we're all one

big

family!! If you're looking for a place to live, University House is the place to be! Review from Google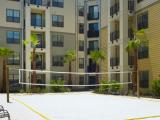 Jul 2019:
The staff in the front office is super

nice

and fantastic to work with! They have

free

food and giveaways a couple times a month which helps

broke

college students like me survive on rough days. I loved living here and wouldve renewed if I didn't have to move for work! Review from Google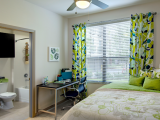 Jul 2019:
The staff in the front office is super

nice

and fantastic to work with! They have

free

food and giveaways a couple times a month which helps

broke

college students like me survive on rough days. I loved living here and wouldve renewed if I didn't have to move for work! Review from Google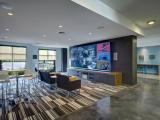 Jul 2019:
This property is the

BEST

, my son has been living here for 3 years!

Love

love

the staff every staff member is so sweet and

nice

! Angela is the GM and is understanding and willing to

help

with solutions! Clarissa always has a smile on her face and is more than likely going to make you chuckle. Niko always has the

best

enthusiasm. Carlos will always be ready to talk to us about sports and the

best

restaurants to eat at. Cathy is just such a sweet

heart

. Amanda and Ricky will give my son the

best

events

to meet

new

people at that live on property! And Brent is more than willing to

help

out with

problems

of rent. I am so

happy

i chose this property. It makes me

happy

as a parent to have my son some where that is ,

safe

,

fun

, and FOCUSED. If you are looking for housing

near

UCF this is the PLACE TO BE. Review from Google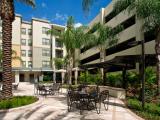 Jul 2019:
This property is the

BEST

, my son has been living here for 3 years!

Love

love

the staff every staff member is so sweet and

nice

! Angela is the GM and is understanding and willing to

help

with solutions! Clarissa always has a smile on her face and is more than likely going to make you chuckle. Niko always has the

best

enthusiasm. Carlos will always be ready to talk to us about sports and the

best

restaurants to eat at. Cathy is just such a sweet

heart

. Amanda and Ricky will give my son the

best

events

to meet

new

people at that live on property! And Brent is more than willing to

help

out with

problems

of rent. I am so

happy

i chose this property. It makes me

happy

as a parent to have my son some where that is ,

safe

,

fun

, and FOCUSED. If you are looking for housing

near

UCF this is the PLACE TO BE. Review from Google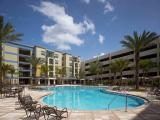 Jul 2019:
UH Central Florida overall has been

great

. The staff here has been overwhelming helpful especially with assisting residents with their needs. They have

awesome

amenities specifically with the gym being open for 24 hours a day and the relaxing pool. Review from Google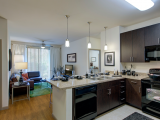 Jul 2019:
UH Central Florida overall has been

great

. The staff here has been overwhelming helpful especially with assisting residents with their needs. They have

awesome

amenities specifically with the gym being open for 24 hours a day and the relaxing pool. Review from Google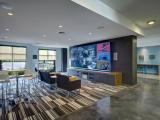 Jun 2019:
I have lived in other student housing and this place is by far better than the others

down

Alafaya.. the front office staff is

hit

or miss sometimes as far as customer service but for the most part they are

great

.. Rickie is the manager he is

great

, really helped me out when I first moved in.. Maintenance responds within 24 hrs to orders.. sometimes even same day depending what day and time you submit orders.. I've been hear about a year now and resigned.. really can't

complain

Review from Google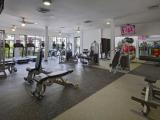 Jun 2019:
I have lived in other student housing and this place is by far better than the others

down

Alafaya.. the front office staff is

hit

or miss sometimes as far as customer service but for the most part they are

great

.. Rickie is the manager he is

great

, really helped me out when I first moved in.. Maintenance responds within 24 hrs to orders.. sometimes even same day depending what day and time you submit orders.. I've been hear about a year now and resigned.. really can't

complain

Review from Google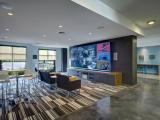 Apr 2019:
I've been living at University House for almost 2 years now, and they have exceeded my expectations for what is expected of a student housing complex. Any time I've had maintenance

issues

with my apartment they have been fixed promptly, the office staff is extremely

nice

, and there are always

events

going on in the complex. I've renewed for next year and look forward to another

great

experience! Review from Google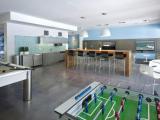 Apr 2019:
I've been living at University House for almost 2 years now, and they have exceeded my expectations for what is expected of a student housing complex. Any time I've had maintenance

issues

with my apartment they have been fixed promptly, the office staff is extremely

nice

, and there are always

events

going on in the complex. I've renewed for next year and look forward to another

great

experience! Review from Google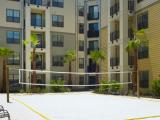 Apr 2019:
The

best

place to stay. We (Renters) get everything and only pay rent, can't get any better than this. Also almost every week University House is always giving

away

gifts/ doing raffles, giving

great

promotions for their floor plans and tend to your needs when needed with their 24 hour service. Review from Google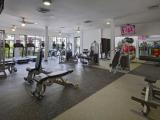 Apr 2019:
The

best

place to stay. We (Renters) get everything and only pay rent, can't get any better than this. Also almost every week University House is always giving

away

gifts/ doing raffles, giving

great

promotions for their floor plans and tend to your needs when needed with their 24 hour service. Review from Google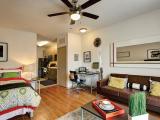 Mar 2019:
I

can't

WAIT to

get out

of here. Everything's

dirty

, walls are

paper

thin

, people drive like maniacs in the parking garage. What you get for nearly 1K a month in terms of actual living space is also pretty small and unimpressive. There's no

security

cameras in the garage or in the hallways so people can get

away

with basically anything. The gym's unfinished (really? you couldn't even fill out the dumbbell rack completely yet you're probably making

close

to a million dollars in revenue every month?). These people are as callous and stingy as they come.

Not

to mention

unethical

seeing as they bribe people/force staff to

leave

positive

reviews. Right now they're blasting us every afternoon with

fire

alarm

tests

for hours on end. Rip my power naps. Oh I forgot to mention - sometimes random staff will

break

into your apartment whenever they feel like it to inspect things without prior

notice

. You could be having sex on the couch and they'd just barge in. What even is privacy? Review from Google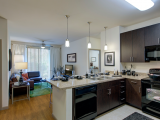 Mar 2019:
My daughter signed up early for University House in April, 2018. She decided

not

to go there in June, and we requested a cancellation. University House was

NOT

accommodating at all. They had no

problem

renting out to another tenant, and collecting the exact same

fees

. We paid a $200 administration

fee

, that they kept. I was fine with that but then they demanded another $200 for some other

fee

. They also

charge

a "cancellation/marketing"

fee

, so be careful when selecting an apartment. They sent us to collections because we

refused

to pay the second $200. They will

charge

you as many "non-refundable"

fees

as possible, regardless of whether you become a tenant or

not

. They are an EXTREMELY GREEDY apartment complex. DO

NOT

RENT FROM THIS PLACE !!! Review from Google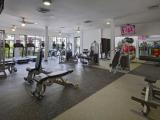 Mar 2019:
If I could give Uhouse more than

5 stars

I would. The customer service at this property exceeds all expectations and the amenities are

amazing

! Carlos and Brent are extremely helpful and they went above and beyond to

help

my roommates and I find the

perfect

unit! This is an

amazing

property and the management team is

nothing

short of

friendly

,

professional

, and welcoming. Highly recommend signing here! Review from Google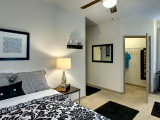 Mar 2019:
My experience at U House has been

wonderful

! The apartments are modern with

great

amenities, the staff is

friendly

, and maintenance orders are always completed timely. Clarissa is a Senior Housing Consultant that has made my experience that much better. She is always extremely helpful,

friendly

, and

nice

. She also goes out of her way to ensure I am satisfied and all my questions have been answered. Special shout out to her! I highly recommend this complex. Review from Google