Back to Previous
Close Tab
Additional Reviews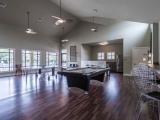 Mar 2019:
Wow! I am so

impressed

with KC! My daughter moved in, in August and it was the

BEST

decision. Apartments are very

nice

and prices are reasonable. Also, my daughter has met her RA and the other Residence Life Staff and they have been a godsend. I am so

happy

and excited to release for next year. Thank you KC!!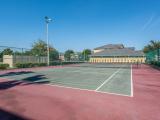 Mar 2019:
Knights Circle is the

best

place to live around UCF! The apartments are

clean

and

well

maintained, and the shuttle makes it so

convenient

to get to class. The staff are always really

nice

and helpful. With 24-hour

security

, I feel really

safe

living here.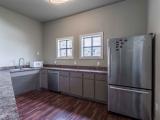 Feb 2019:
To be honest this place is

amazing

I feel so

safe

living here with the 24/7 sercuity gaurd.

Not

only that but it right

across

the street from campus. WiFi is very

good

and very

easy

to set up. The staff are

friendly

and

professional

. Highly recommend! Review from Google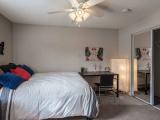 Feb 2019:
Update from a 4 star to a

1 star

after a year: Bike was

stolen

and rent is increasing faster than ever, I thought it was a

good

value, but I'm starting to realize there is better quality non-campus-affiliated housing nearby. I've had every drain in my house

clog

, a ton of wasps, as

well

as talked to other residents who have had bed

bugs

,

fleas

, and numerous other

problems

.

Security

seemed tight at first, but it's more for show. If you know someone's name and apartment number then you can drive right in with your car, and if you have a bike or are walking then you can wander right in without a word. The shuttles are consistently running back to back which is

good

if you catch one of them, but otherwise you'll be

stuck

waiting 20 minutes, plus the route through knights circle takes 15 minutes to pick up everyone and is crowded by the time it ge Review from Google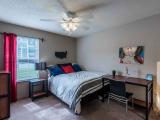 Feb 2019:
Horrible

food at UCF, they claim to have healthy eating and

don't

wash vegetables before cutting and serving to students, the cheese just says yellow or white on the package

nothing

about cheese because it's

not

cheese. They thicken everything with liberally boxes of corn starch which is genetically modified. The .processed Turkey meat they serve for sandwiches had so much

water

added it falls

apart

when you cut it. The prep cooks

don't

temp anything then tell you as a

new

hire just put a number under 32 degrees on the sticker. Food is

not

safe

to eat here. Review from Google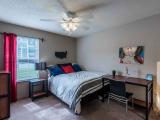 Feb 2019:
KC is one of the most

spacious

rooms I've seen in UCF apartment complexes even for a 4x4. The amenities are also

great

like the gym and

free

printing. I also have heard

problems

with raccoons at other places. The kitchen is kinda small though compared to others but it works, maybe just need a little update. Review from Google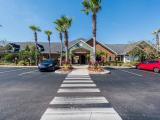 Jan 2019:
Waited for the shuttle this morning at 7:00am and it was

stuck

at the

security

both till 7:37 because no one was in the booth to let

traffic

in. It's still

not

in the complex, I ended up walking and was

late

to work. When I told the office, they shrugged and said "it will come around"

Stop

listing the shuttle as an amenity if there's no one to let the shuttle in, this isn't the first time it's happened. There was also a HUGE pile up of

traffic

behind Review from Google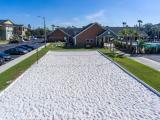 Nov 2018:
Love

the location. Very

convenient

to UCF and the staff is always very kind and

caring

. All departments are

efficient

and work diligently to solve any

problems

residents may have. May be a bit

expensive

, but honestly, with all the amenities included and the apartments being fully

furnished

, including the availability of shuttles, it's worth it!

Love

Knights Circle!!! Review from Google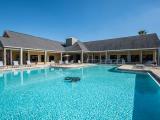 Oct 2018:
In this review, I will be discussing the sorrows that residents encounter while living at Knights Circle. This is a review in five parts. Part one will discuss the

lack

of furniture and cleanliness a resident receives the apartment in. Part two will explain the

bug

issues

that went unresolved for a long time. Part three will tell of the maintenance

issues

residents encounter. Part four will

warn

about the

terrible

internet service. Part five will discuss the

unreliable

nature of shuttle services. Part 1: State of the Apartment Upon moving to Knights Circle, my roommates and I received our apartment with mismatched furniture galore,

smelly

garbage

disposal, and

broken

appliances. Despite pleas to have these

issues

resolved, the staff insisted the

best

they could do was place us on a waiting list to have them replaced. Furniture replacements Review from Google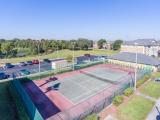 Sep 2018:
Very weak overall.

Run

down

and beat up, walls look

horrible

, kitchen is tiny, and they will bill you for everything under the sun. The staff is horribly disorganized and

unhelpful

, and the various amenities just can't make up for the core experience of living here. The electricity cap is incredibly low so build in a $10-20 dollar extra

fee

every month on top of your rent. Also, the kitchen has about as much space as a studio apartment so I would forget the idea of doing much other than very basic cooking. Our dishwasher also did

not

work and, as a telling sign of the quality of Knight's Circle service, my roommates had

zero

interest in trying to get it fixed. The

worst

part of my experience by far was move-in. I arrived June 1st which was a Friday

night

to move in. I got to the complex round 6 and was told that, despite clearly saying on th Review from Google
Sep 2018:
My review is

not

on the place itself, but on the parking. Residents please

warn

you visitors that if they do

not

park in a visitor parking spot their car will be

towed

. This includes parking in resident spaces even when the visitor section is full. I am

not

complaining

that my car should

not

have been

towed

, but that signs should be added in the parking lot to

warn

visitors. They have signs posted at the entrance but they are very hard to see at nigh. Please

warn

you guest so they can

avoid

paying $25 per day to have their vehicle

towed

and impounded. Review from Google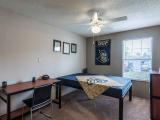 Sep 2018:
There are

positives

and

negatives

.

Negative

: Apartments are

not

cleaned like they say it would be cleaned before you move in. I was disappointed on the move in day because the apartment was completely

filthy

. I understand KC is

big

and there are a lot of buildings to take

care

of, but that's

not

right to tell people about

clean

apartments before move in day and then on the move in day the apartments are

filthy

. Floors had

dirt

, sticky stuff, there was

dust

on fans, windowns, beds, then the toilet had yellow/black

mold

or whatever that stuff was that was

not

cleaned. The fridge was frightening. Food pieces, hair and sticky stuff on all shelves and the bottom of the shelf is so badly sticky and

dirty

that till this today I

fight

to open the shelf. Also, the

smoke

detectors are very sensitive! They

go off

anytime when you are cooking. Even Review from Google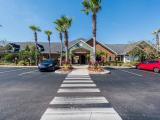 Aug 2018:
Good

place to live but shuttles SUCK!!!! The drives pass students

all the time

because they

run

every 15min instead of every 5. If you uses it as a way to get to class

good

luck. It makes me

late

and I'm only the third

stop

Review from Google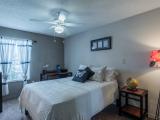 Jul 2018:
Apartment is

big

and

spacious

,

nice

location and

great

amenities.

Broke

my roommates lease in the summer by moving someone else into the room while

charging

both of them for rent. When I tried to get the

problem

fixed with Knights Circle, they told me oh

well

, pay up $300 or shut up since it

wasn't

my lease. Was told that I was

stuck

to live with a random roommate who I did

not

request for the following year and that there is

nothing

they could do since no one checks the roommate requests. Would

not

recommend others to live here despite the

nice

facade. Save your 800 dollars and go somewhere else Review from Google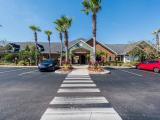 May 2018:
Visited my brother who lives here as few times. Compared to the other apartment complexes I've seen in Orlando, this is the

best

. It's nicer and more

well

thought out than any of the places I've lived at in Gainesville. Seems to have all the normal amenities you might hope for, plus a few extra like

good

security

and a

trash

service for each apartment. Definitely reccomend. Review from Google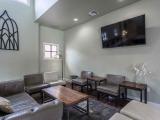 Mar 2018:
The

bad

: In my first week of my short 3 month stay at knights circle, the mail center "

never

received" two textbooks that I ordered through amazon that were definitely delivered. One of the books was returned to seller while the other disappeared completely. However, the man in the mail center stated that neither of the packages were in his system and that they still put every package in the system even if they return it to seller. A truck I was borrowing to move out of Knights Circle was

towed

overnight for

not

being in a visitors spot WHILE I WAS MOVING OUT EARLY. I would understand if the place had minimal parking, but the truck was parked in an area with an abundance of open spots (20-30). So it It turns out that knights circle allows a towing company comes nightly between 12-7am and is able to

tow

cars without managements consent. To me Review from Google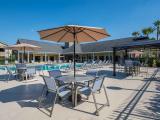 Mar 2018:
Best

UCF off-campus housing location. Shuttles

run

all day every 15 minutes and drop you off at the student union. It's one of the largest student housing complexes in the nation. It's gated. Apartments come

furnished

. Maintenance responds

quickly

. The gyms are

okay

,

good

clubhouse amenities. Review from Google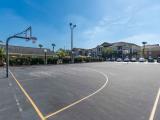 Mar 2018:
Knights Circle is a

great

community. The bus there will pick you up every 5 mins. You

don't

have to wait too long for the bus. The maintenance is

fast

and productive. I would say like you just need to make a maintenance request online, then the staff will be there to fix your

problems

in that same day.

Security

here is very

good

. The room is

spacious

. You got to have a queen-sized bed, which is

awesome

to me. I have lived here for 2 years and

never

had any major

problems

. I would highly recommend Knights Circle. Review from Google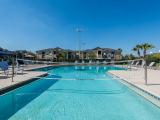 Feb 2018:
I personally

love

living at Knights Circle! All my maintenance

issues

have been answered in a timely manner and I always encounter kind and welcoming employees.

Great

amenities and

great

activities.

I renewed

my lease for next year and I can't wait! Review from Google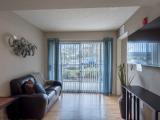 Feb 2018:
I would like to preface by saying that Knights Circle is one of the cheapest options in the area for the

best

accommodations. I recommend living here to anyone! Review from Google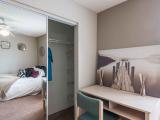 Jan 2018:
If this is your last option its ok. This year they started

charging

us for everything, nickle and diming us for

trash

, electricity, ect. Maintenance barges into your room and they have a key, so your items and privacy do

not

have

security

. You're better off living in an off campus apartment or house, it will be cheaper and better all around. Knights circle use to be

great

, but it

fell

into the

wrong

management and now its just turning into an overcharged,

poorly

managed housing complex. Do yourself a favor and look elsewhere. update: they

raised

our rent to 700 for a 4x4. LOOK SOMEWHERE ELSE Review from Google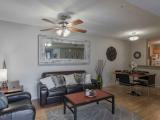 Jan 2018:
Worst

management I have ever experienced, in my lifetime. My son has been a resident and has encountered many

issues

including serious safety concerns since he has lived there. They

refused

to discuss my concerns since my child is 18...even though I am the guarantor. There has been

nothing

but red tape. They are only interested in taking your money. I would absolutely

not

recommend sending your child to live here.

Worst

decision I have ever made!!!!! Review from Google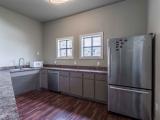 Jan 2018:
If you are going sign a lease, make sure you sign as soon as they send you the

paper

work with the price they quote. They will

not

give you any type of quote

good

for any length of time and will

not

honor any pricing regardless what "the Home Office" does. We were in the middle of signing all the

paper

work (within 2 days of getting the

paper

work and quote) and they

raised

the rent on what we already signed by $15 per month. They say they are

sorry

and ask if they can do anything else for you. Would be

nice

if they were like other places that provide quotes that are

good

for 3 to 5 days while you review the

contract

and have a day to tour the location.

Nice

that they are associated with UCF.... no need for any customer service as they have so many people wanting places to live they can do whatever they please and offer no service what so ever - either pay an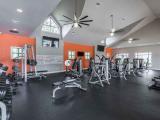 Jan 2018:
It's

decent

, but management

won't

ever reply to phone calls for emails. My furniture in my room is half

old

half

new

. At least make it match. I was told before I moved in that the furniture would all be

new

. It was

not

. I called and was told I would get the furniture in October. October came and went, and I still

didn't

get the furniture. I called yet again, and was told to wait til January. January has arrived, yet no word of my furniture. This is extremely frustrating. As a female,

I like

living in a

nice

room that matches. MY FURNITURE

doesn't

MATCH. I even called today and was told the man with the info

won't

be in this week. To add to this, I have one roommate experiencing the same issue with half

old

half

new

furniture. The other two have 100%

old

furniture since they moved in 3 years ago. Knight Circle is a 2/10 for communicating correc Review from Google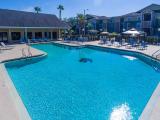 Dec 2017:
You get for what you pay for! I

love

having my own bathroom, location is

close

to campus, there are shuttles that take you to UCF, tennis courts, 3 clubhouses, 3 pools, and more!

Love

it so far! Review from Google