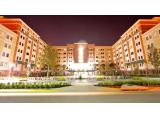 Internet speed for apartments near ucf
. When available, the test shown is to get an idea. Speed fluctuates depending on server conditions, wifi, and traffic situation. The higher the speed score, the better. A score of 20 to 30 is okay internet. 60 or above is good. Make sure to also note the latency and jitter which tells the lag and fluctuation or basically the consistency of the connection.
•
Live Daily, Blogs & FAQs
.
Read the latest FAQs or blog event articles
🤔 Easy Compare
⚡ Reset Filter
🔑 Apartments near UCF Subleases/Relets

Fair and Equal Housing
Discrimination is not nice and not lawful. Preferences can be made if you are sharing the same living space, but make sure you check the laws to see what applies to you. Contact us to flag any post that violates fair housing.
Fair Housing - Wikipedia
Fair Housing - US HUD

[x close]