Apartment Reviews
Back to Previous
Close Tab
Additional Reviews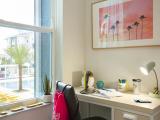 Sep 2020:
This is one of the

worst

places in the UCF area. The management is god

awful

and

rude

, they

charge

you extra things for no reason and the room isn't even that

nice

. The living room is way to small, the walls are

paper

thin

, you can hear everything, and the parking situation is

terrible

. I

would recommend

any other apartment complex than this one. Truly god

awful

place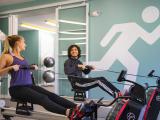 Jun 2020:
Garbage

place. WiFi

down

once a week. This is student housing I need WiFi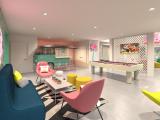 May 2019:
why

doesn't

hub on campus accept visa but only accept discover and master cards. why does hub on campus

charge

$25 to student to use their credit card to pay their rent. Seems like they are robbing students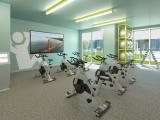 Apr 2019:
Although it may look

nice

on the surface, don't be

fooled

. My

close

friend lives there and constantly has

issues

with the staff

not

doing their jobs.

Not

only do they give you completely incorrect information, but they also

lie

about it after the fact, and refuse to reimburse you for the

damages

that they caused. Specifically, Keiona repeatedly gives people

wrong

information, to the point where multiple people will tell you to

not

even speak to her. My friend got

towed

in her own spot that she pays for after Keiona

not

only said she CAN park in her own spot, but she also said to come deal with it in the morning even though they were open for another FOUR hours. After getting

towed

, it took Keiona literally 1 minute to get my friend a

new

parking pass, so why did she tell her to wait until the morning? Absolutely absurd. Would give

0 stars

if possible.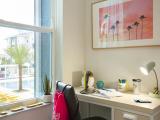 Mar 2019:
Good

: -amenities -location -

events

Bad

: -

noise

-kids

leave

their

trash

in the hallway instead of throwing it in the chute

down

the hall. Review from Google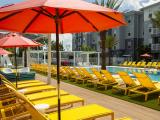 Feb 2019:
I came to visit a friend here and all I can say is wow. Everything from the main lobby to the pool was colorful and inviting. When I went into the office Taylor helped me look at some floor plans that I may be interested in if I decide to move to Orlando.

definitely recommend

touring because you'll be blown

away

from anywhere else. Review from Google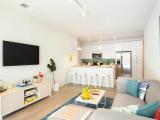 Feb 2019:
I

don't

know why this apartment has such a low rating! I have been living here since August of last year and already resigned! A few of the amenities that I

love

include: the study room, gym, and pool.

Not

only does this apartment have

great

amenities, but they also have a

great

staff ! Everyone is very

nice

and helpful, including Taylor Brown. She always has a smile on her face and

never

hesitates to

help

me out! Review from Google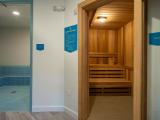 Feb 2019:
My daughter has been living here since last fall and I've only got

good

things to say about it. I'm very

happy

with the condition of her unit and she's

never

had any significant

issues

. On the contrary, the staff have been

very helpful

whenever a

problem

has arisen. In particular, once when there was an issue with rent payment, Taylor in the front office helped us fix our issue extremely

quickly

. She was

very helpful

and

polite

, and my I (as

well

as my daughter) am very pleased to have chosen this complex. Review from Google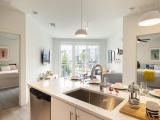 Feb 2019:
The hub has many

great

amenities and is a

beautiful

place to live. The hot tub is so

nice

to chill out with friends and the sauna and gym are

clean

and are used often by my roommates and I. The living area of our apartment is a

good

size and I am so glad to have the

best

roommates.

I renewed

here for next year! Review from Google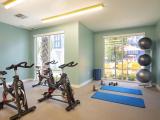 Feb 2019:
I moved into the Hub in August of 2018 and honestly I have

nothing

bad

to say about the place! I

love

my room/apartment and I have 3

awesome

random roommates. The kitchen and living areas are really

nice

and looks very cute once you decorate! The pool and gym are my favorite places to be. I

love

living at the hub and I've already resigned for another year. School is 10x better when you have somewhere

nice

to live! Review from Google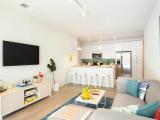 Jan 2019:
The Hub is by far one of the

best

housing facilities in the UCF area. It's in an extremely

convenient

location with a gas station, restaurants, and grocery stores in walking distance. The pool is huge with

great

outdoor seating and scenery. The gym is also

great

, with fitness classes often. I also

really like

how they do incentives for the residents, like Welcome Back week with pool parties,

free

food, massages, etc. Many of my friends that live at other places in the area can tell you that The Hub is definitely a step above any other student housing. Also

love

how

close

it is to campus and

security

throughout the buildings! Review from Google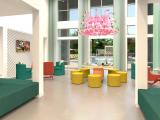 Sep 2018:
The room that they show in their show room is a lot larger than the one you're actually given. I

barely

have any room to step around. My room at Hercules was way bigger than the room at the Hub. Also, it took almost 2 weeks (and many

complaints

) before they finally fixed our washing machine.

Not

only that, but there is

barely

any information available in regards to our mailing address and such. For a place that I pay $800 a month for, I feel like it's definitely

not

worth it. Also, the garage is so narrow that only one car at a time can really pass through the turns without crashing into another car. Overall,

not

the type of apartment complex I was expecting.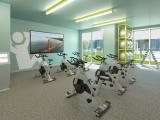 Aug 2018:
I understand this is a

new

apartment complex and things may or may

not

work out how you planned it but COME ON! I am paying way too much for something that didn't seem a lot of attention was put into. I can hear the bathroom fan from upstairs and the flush from next door. I feel like I'm back at Neptune with the small room dimensions.

HORRIBLE

communication all around and they're so

rude

about it like there's no sympathy. I've been waiting for maintenance for 4 days til the 5th day and they finally came!

Towed

my car while in a guest parking spot and when I go ask about my car it's "You have to call the towing company" meanwhile the said towing company does

not

answer the phone between said office hours. Maintenance is

never

to be found because

trash

pile up in the hallways, stairs are being

trashed

... granted people should cle Review from Google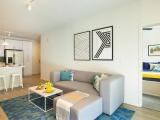 Aug 2018:
It's

crazy

the amount of

bad

reviews this place is getting. As much as I understand and have

no idea

what others have gone through during the first week, the hub JUST opened and no apartment complex is

perfect

. I hope people reading this can just be a little patient. Give it a month! For me, it's only the second week moved in and I'm really enjoying the Hub! Everything is working

well

, roommates are

great

, and I'm super excited for the semester. Review from Google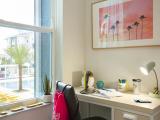 Aug 2018:
Florida statute 83.51 requires that they maintain a habitable property which includes hot

water

, functioning door locks, a/c etc at all times while a unit is occupied. For those who have been without hot

water

for a week, I would suggest pointing out that within 7 days after they are given written

notice

(ie. an online work order) they are required by law to repair the issue and make the unit habitable or you are entitled to terminate your lease agreement. You may also be able to withhold rent but I would suggest researching the statute or hiring an attorney before doing so. Review from Google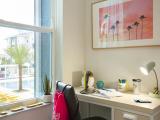 Aug 2018:
I expected way more from this place, considering how much they make you pay for rent. The rooms are

not

as

big

as the model and the bathrooms are

big

for no reason. They should have made the bathrooms smaller, and have

left

some more space for the rooms instead. It has been two weeks since this place has opened and

not

all of the amenities are up and running yet. This place is brand

new

and there are already marks on my bedroom wall. The hallways are

disgusting

and have

dirt

and

trash

scattered around them. People pile

trash

up in the

trash

room instead of throwing it

down

the chute. It was so

bad

the first week that I couldn't even open up the door to the room. It's

filthy

and I wouldn't be surprised if this place develops a

roach

problem

. The parking garage is tiny and I get nervous driving in it because people are

careless

and think i Review from Google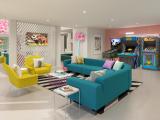 Aug 2018:
Absolutely

terrible

. They advertised this complex to be luxurious and

beautiful

instead it is

crappy

and

cheap

. The parking garage does

not

have mirrors and looks like they built it in 1 day. Several accidents in the parking garage have already happened. They modeled the bedroom to be huge and

spacious

and instead I got a dorm sized room; if I wanted a dorm I would've gotten one. There is literally a

hole

in the middle of my living room floor and no maintenance has come to fix it. On every bathroom wall in every room there is sharpie writing for

construction

. On another note the floor in the shower is so

crappy

it makes you feel like you're going to fall through it. The walls are

paper

thin

and you can hear everything occurring above and below you. Yes it looks appealing and it does look

nice

but they used the cheapest materials they could Review from Google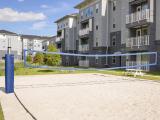 Aug 2018:
I was extremely disappointed by this place and wish I

never

signed here. The rooms are extremely tiny unlike the model they advertise. The halls are

disgusting

, filled with

dirt

and

trash

that has been sitting there since I moved in a week ago. There is so much

trash

everywhere that I'm concerned about my dog eating something in the grass and getting

sick

.

None

of the amenities are currently working yet they expect us to pay rent for stuff we can't even use. The office is

TERRIBLE

at communication and letting you know what you need to complete. There is only one tiny shuttle to UCF and it

runs

every hour so it's really inconvenient if your class ends after the shuttle has already

left

because you have to wait an hour to go home. The only

good

things are how

beautiful

the kitchen and living room is. Also, the pool and lobby area is very n Review from Google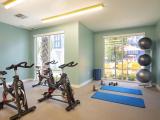 Aug 2018:
This has been

awful

moving experience for my son. First the bathroom lightbulb wasn't working first day of moving in did several

complaints

and still

not

fix. Secondly hot

water

issues

once again did several maintenance requests. AC did maintenance request still waiting. WiFi

issues

this should be #1 priority since it's suppose to be student housing!! You would think that would be first priority a lot of students need WiFi for online classes and school work. The front office staff wasn't all that

friendly

from day 1 students are made promises that's

not

kept. Mail system

awful

sharing a mailbox with roommates

not

to me secure. For the price of rent this is the poorest representation ever. If I could get a

refund

and move him out I would!! The price is

ridiculous

they really need a much better system including cable company open network Review from Google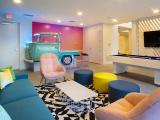 Aug 2018:
Regret

signing here and would

not

recommend. To begin with, the bedrooms are much smaller than depicted online and in the model room. The kitchen and living area are

nice

, but does

not

seem like

great

/lasting quality. The furniture is appealing, but also feels very fragile. The

coffee

table was already ruined when we moved in. The walls are also unpainted, only have primer which leaves

dust

residue on feet and floor. The interior walls and floors of the hallways are also EXTREMELY

dirty

. It has been a week since move-in and NO cleaning attempts have been made. By noon all the

garbage

cans are also over-flowing into the hallway. The management seriously needs to take cleanliness and hygiene more seriously. There has also

not

been solid working wifi nor cable. As a student with no car taking online classes, the Hub has

not

preparing me for su Review from Google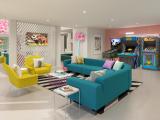 Aug 2018:
It's only the first week and I really am enjoying the Hub! Everything is working

well

and I'm super excited for the semester. Review from Google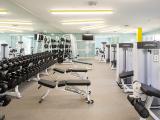 Aug 2018:
After mulitiple attempts to contact both maintenance and management, it has officially been 7 days without hot

water

. Our cable still isn't working, and no one seems to understand what's going on. This place went up way to

fast

, and they seriously needed to work out all of the kinks before letting students move in. Other than the

beautiful

property, this place is

not

what I expected. It's only the first week and I'm already

regretting

moving in here. Review from Google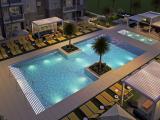 Aug 2018:
I'm just

not

understanding, it's going on a WEEK and still NO hot

water

. We all sent in maintenance requests time and time again. He claims he fixed it twice but that's bull! Oh and the dishwasher doesn't dry. We're paying all of this money for what? The rooms are A LOT smaller than the model. Maybe the rent needs to be more reasonable. Someone will be getting letters from me because it's way too many

problems

in our building to be paying $800+ for a room. They're

beautiful

but definitely

not

worth the money. OH AND I pay $15 for a parking spot that I can

NEVER

park in. Thought we had numbers for a reason. "Towing will be enforced" is a

lie

too, I guess. We still don't have cable. The WiFi

BARELY

works. This

stupid

car

alarms

goes off every

night

for hours. It's some BULL!!! Review from Google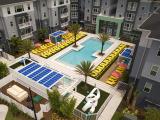 Aug 2018:
I am looking forward to moving here. I had a mix up with roomate placing and Alaina was more than

happy

to

help

me resolve the issue. I will update after living here for a while, I look forward to having a

pleasant

experience here. Review from Google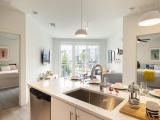 Jan 2018:
I saw their banner while on 408, I called them because I have some questions. Their management did

not

respond. Maybe they were busy with all the

construction

. I would say if you are signing a lease, ask if you have any guarantees or discounts if the amenities are

not

done by move in day. They are located right by 408 and pretty much next to Wawa and Publix which is pretty

cool

. My issue is it is on the back end of campus which is out of the way and no one really goes here BUT then you still have to deal with the heavy

traffic

of 408 and Colonial. Who knows they might give a discounted rate. Housing in general fills up

fast

, so make your decisions early. I guess it is

good

that we have additional housing options.