Apartment Reviews
Back to Previous
Close Tab
Additional Reviews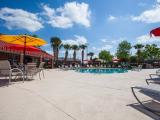 Feb 2019:
Spoke with a young man at the front office, Simon. He was

very helpful

and effective at answering all of my questions regarding leasing options. Definitely call and request Simon for your apartment needs!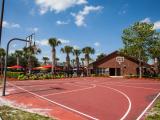 Feb 2019:
I've had

great

interactions with the staff here. They're

friendly

and effective with providing answer and information I've need.

Good

looking complex and accommodating.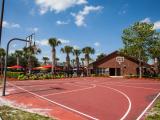 Feb 2019:
Leasing office staff is very

nice

and helpful. Jonathan is often there to

help

me with whatever

issues

I need. Overall very

nice

place and staff. :) Review from Google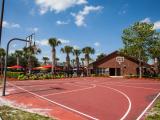 Jan 2019:
I'm really enjoying my living experience here at campus crossings. Jonathan has given me

excellent

customer service and has been very attentive to each of my needs concerning my apartment. The office staff is very inviting and they create a comfortable environment where you can speak to them about whatever you require. Review from Google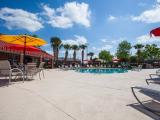 Jan 2019:
I lived in this apartment complex for 2 years. Even back when I lived here they went above and beyond when something unexpected happened and we had to switch units. Ive been gone now almost a year and a half and I just have to say how

impressed

I am with the staff. My friend accidentally sent a package to my

old

address (at campus crossing) and instead of refusing it they made sure to call me and hold it for me until I could pick it up during the holidays. Thank you Simon for all your

help

! I highly recommend Campus Crossing. Review from Google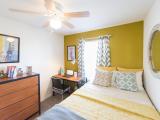 Jan 2019:
If your only two options where to live in your car or live in campus crossing.... pick your car this is the absolute

worse

place and I mean that from the bottom of my

heart

! Straight

trash

!!

don't

waste

your time and money. They

don't

even deserve that damn

one star

. Everything from the people in the office to the conditions of the apartments are runned

down

. I can

not

make this up!! Its

NOT

safe

at all out here,

don't

believe me just look up all the

crimes

that have happened over there. If it

isn't

one thing its another with these people before I moved in two people tried to

warn

me but I

didn't

listen, there's

nothing

more I

regret

!

don't

make the same

mistake

I did!!!!!!!! Review from Google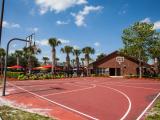 Nov 2018:
The clubhouse activities are

well

planned and there is a

beautiful

pool. The staff is very kind. A

negative

is that the complex is often

loud

and maintenance does

not

always respond in a timely manner. Review from Google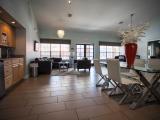 Nov 2018:
The apartment complex is

Great

! Their prices are reasonable and I

love

the shuttle service, you

never

have to wait too long. And the staffs are very

nice

! Review from Google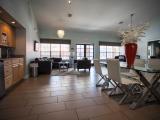 Nov 2018:
So far, it has been a

great

three months living at campus crossing. The place is very

safe

and they have

security

guards at the entrance. The maintenance are on point. The staff are very

nice

and they are very

professional

. We get to go to the pool 🏊‍♀️ everyday if we want to. They have grocery bingo every first Thursday of the month which is a

great

opportunity to save some money. They have a lot of

event

where you can get

free

food. The bedrooms are really

big

for the price you are paying. Staying at campus crossing is you living your

best

life🤩🤩🤩🤩🤩 Review from Google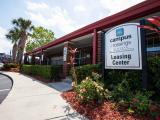 Oct 2018:
It has been

great

so far. The office have social gatherings for the residents, such as pool parties, grocery binges, canvas painting, and much more. This allow the residents to meet

new

friends. The price is also

affordable

for college students, which is

great

. I recommend those to come and check it out. Review from Google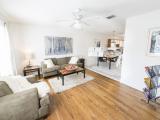 Aug 2018:
I recently separated from the military and decided to relocate to Orange County. Upon further research, I decided to visit Campus Crossing At Alafaya. I was approached by Juan, who was very welcoming and extremely

knowledgeable

about virtually everything that was asked of him. I am wary of leasing personnel, but Juan exemplified professionalism and the utmost integrity. Juan was

not

loquacious in the least bit, and was direct with all the info that was presented. I would highly recommend anyone who is interested in potentially living here, that they ask for Juan, because I felt as if he was sincere and exceeds any expectations of what you ask of him. Thanks again! Review from Google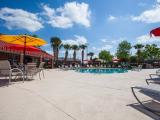 Aug 2018:
This is the

worse

housing community thus far ; it's kind of

sad

because it's so

close

to campus but

not

worth the living arrangements( it's like the ghetto housing for students). It's

not

all students , you could be living with people who don't even go to school; office is

run

by young adults so no hospitality or actual professionalism. The

free

food and activities is just to lure you in ; the gym lmao

okay

sure ; honestly find something better if you can't just wait a term and then transfer ; don't do co-ed and pray that the people you live with aren't

disgusting

, honestly I would say at most live with one other roommate or with students you know are living there and a room is available. If you are a parent , please pay extra and get your kid a better housing community and private bathroom! Keep your child

safe

and if it's too

good

to be true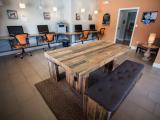 Apr 2018:
My boyfriend lived here for 3 months. In that time, someone

broke

into the house, people would come into the house

steal

his food and even his pots, pans, forks and knives (and I do mean

stolen

, he moved out and the pans and pots were nowhere to be found), and one of the roomates fired a

gun

in the neighborhood while he was

drunk

and even let his friends live (for a w

hole

month) in the living room and

throw

parties every

night

... these all happened in three months... the apartments are in

horrible

shape and while the prices may seem

good

I would highly recommend seeking housing elsewhere. You

won't

feel

safe

here because you

aren't

safe

here. The same person who

broke

in the first time came back after he was on parole because the

security

guard at the gate let him through anyways. The management is atrocious. I

wouldn't

even wish it upon my wo Review from Google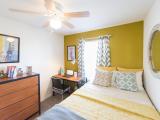 Apr 2018:
Mold

in the buildings and the lease clearly states that campus crossing isn't responsible for

mold

even though the

mold

is already there before you move in. Lived there two years. The place was

filthy

when we moved in.

Not

vacuumed or wiped

down

. They do

not

care

about their residents. The neighborhood is very

unsafe

. I was mugged multiple times and told the office about it and then tried to

break

my lease and I was

not

allowed under any circumstance

not

even when a

gun

was pointed at my head during one mugging. The staff does

not

communicate

well

and at multiple times was told one thing by a worker to only find out it was

wrong

through the manager telling me and vice versa. What they show you on the website is

great

use of photoshop and lighting and whatever else they used because the apartments are

not

as they appear. Don't live here. Pl Review from Google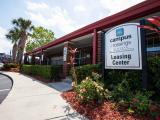 Apr 2018:
My friend lives here and while he was on his way to the bus

stop

, a

sketchy

group of men began

shooting

gunfire at each other, and the complex did little to

nothing

to assist. The front office people

didn't

try to offer reassurance or anything to my friend and the strangers he was with as they hid in the office from gunfire. I've always gotten awkward vibes from this place, but now there's a valid reason behind it. The fact that this place responded so

poorly

to an active shooter situation where students could get

injured

is

appalling

. Review from Google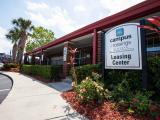 Apr 2018:
My son and I visited last week and spoke with tia who was so

professional

and helpful! She was very informative and actually gave me a peace of mind. She handled us very

well

and even answered all of my questions and i had

plenty

questions. Their prices are

affordable

and we look forward to signing our lease Review from Google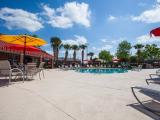 Apr 2018:
I visited Campus Crossings with my son and he truly loved the place! He is excited for his 1st apartment. Review from Google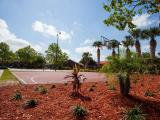 Apr 2018:
Juan is the

best

! He is extremely helpful and

knowledgeable

about any questions you may have. He is

AWESOME

! Review from Google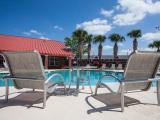 Apr 2018:
Juan is so

awesome

! We didn't have any

problems

when trying to lease!! Go Juan Go !!!! Review from Google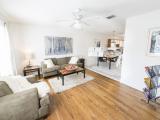 Mar 2018:
As an Uber delivery driver, I was stopped by

security

and literally interrogated despite me proving I was making a delivery with my identification and the Uber app open. It was unnecessary

hassle

and aggression to me. It required the tenant to come out

yelling

at the

security

guard before he would let me go in. The tenant was kind and explained that this happens

all the time

with the

security

guard. It made me, as a delivery person, feel extremely

unsafe

. I called the office to make them aware of the situation and the girl that answered the phone told me that she would make management aware of this. This happened on March 19, 2018. If you plan to rent here, I hope you don't want any deliveries made. Review from Google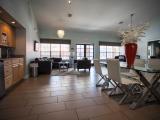 Jan 2018:
Unless

cost

is the only factor you are considering, then Alafaya is fine. But if you

care

about your living conditions, you might have to reconsider. The model they show you is

not

the same as the apartments you will be living in. The rooms are

dirty

when you move in and the appliances are

outdated

. The entire apartment is

outdated

, creaky floors,

dusty

ceilings and

nasty

, uncleaned appliances. We

don't

even use the dish washer because of how

gross

it is. I have lived here for 2 years and it was

hell

. When appliances

don't

work, maintenance does a

horrible

job. We went 3 months (and counting) with a washer that does

not

work despite our numerous attempts of putting in a work order. Alafaya is

cheap

, but you pay for what you get. Would

not

recommend. Review from Google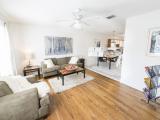 Nov 2017:
THIS PLACE ISNT SECURED, IT HAS

HORRIBLE

SECURITY

. WHICH IS SUPPOSED TO BE ON CAMPUS AROUND THE CLOCK, BUT IS

NOT

TRUE.. PLEASE

don't

ALLOW YOUR COLLEGE AGE CHILDREN TO RENT HERE, ITS FOR THEIR

WELL

BEING. THE FURNITURE IS

CHEAP

, THE APARTMENT IS OUT DATED , THERE IS NO INTERNET CONNECTION LIKE ADVERTISED, ITS BASIC LOW INCOME HOUSING. IF THIS IS ALL YOU CAN AFFORD, ITS

NOT

EVEN WORTH THE TIME TO FILL OUT AN APPLICATION. THE PICTURES ONLINE DOES

NOT

REPRESENT THE LIVING SPACE THE QUALITY OR THE

SAFE

LIVING AT CAMPUS CROSSING. Review from 11/27/17 on Google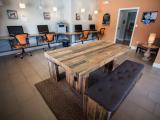 Nov 2017:
Worse

apartment complex ever, I live there for a year and the w

hole

apartment was covered in

cockroaches

, lizards and

mold

. The staff prey on college student who doesn't know any better, I had to call a lawyer because of the situation,

not

only they're

useless

but their manager is the most

disrespectful

person! Review from 11/25/17 on Google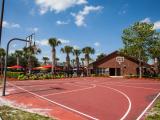 Oct 2017:
REAL REVIEW I have lived here for almost 3 years now and have

hated

almost every minute of it, the only reason i continue to stay is because i cant afford any other place. I know you are probably thinking about living here because you can save a little bit of money each month but honestly please

don't

put yourself or your children through this

torture

. The internet is

slow

, I've been continuously "matched" with roommates who

aren't

a

good

fit, and the staff in the front office are some of the most

useless

people I have ever met (With the exception of one person, D__g_). Really the only

good

thing I can say about this place is that the maintenance guys are

fast

and hardworking. PS: If you see any

good

reviews on this place, it is probably because Campus Crossings likes to bribe its tenants with

free

food. Review from 10/10/17 on Google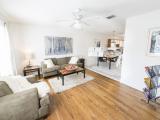 Sep 2017:
DO

NOT

MOVE HERE. I would give

negative

stars if possible.

Dirty

dirty

dirty

.

Cockroaches

everywhere no matter how much you cleaned. We used bleach 24/7 and toilets were still so

nasty

.

didn't

even wanna step in the shower. Maintenance sucked. Kitchen was horrifying. Think there was

mold

I got strep throat a few times.

Ants

,

spiders

,

crack

under front door so lizards coming in. Even had a neighbors dog end up in our apartment once?? Locks on doors were

sketchy

.

Smoke

alarm

goes off from a gust of air?! Idc how

cheap

this place is DO

NOT

MOVE HERE you pay for what you get. No point in even hiring a

security

guard, they let anyone in and

aren't

even there on weekends. Maintenance

never

fixed our dishwasher or

garbage

disposal.

don't

underestimate, when I say

dirty

I mean

DIRTY

. You will be

sleeping

with

spiders

no

joke

! Review from 9/4/17 on Google