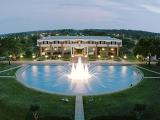 Articles list...going beyond amenities and filters
. If you have questions or topic ideas, or would like to submit your own articles, feel free to use the site to add and help others. We will also be happy to link to your instagram, youtube, or blog to get the word out.
Contact us
if you have any questions. Thanks.
💡 Guest Write Topic
🙋 Ask or Interested
🔑 Apartments near UCF Subleases/Relets

Fair and Equal Housing
Discrimination is not nice and not lawful. Preferences can be made if you are sharing the same living space, but make sure you check the laws to see what applies to you. Contact us to flag any post that violates fair housing.
Fair Housing - Wikipedia
Fair Housing - US HUD

[x close]