Apartment Reviews
Back to Previous
Close Tab
Additional Reviews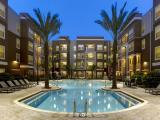 Feb 2019:
It's a

good

deal- utilities all included, helpful and

friendly

staff, amenities, and community

events

. The residents are

questionable

, though.

Loud

screaming

and

yelling

pretty often, distant noises of intercourse. What's in their control is

decent

. Read the rental agreement and you'll be fine. They

haven't

scammed me.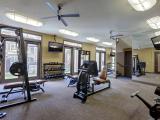 Feb 2019:
Honestly, the five star reviews are either

fake

or paid for. This place is

disgusting

, management is

horrid

and random, unjustifiable

charges

will be applied to your account. Just reading some of the responses to the reviews on here give you a snippet of how they are. The Marquee

never

takes responsibility! Corporate should come

down

and

clean

house because there is

nothing

but kids playing dress up at this complex! and Katie please

stop

smoking

on the job! We

don't

pay rent for second hand

smoke

!!!!!!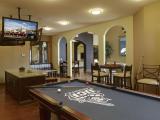 Jan 2019:
If I could rate this place a

zero

I would. I am very disappointed with the people who work here. I've been living here since August now and had a few

problems

but shrugged it off. My car

broke

down

a few weeks ago, in which my mom had to give me her car. With that being said, I live on the second floor and get home pretty

late

. I do

not

feel

safe

parking on the roof of the garage and travel all the way

down

to my apartment alone. I called the office and they said it was

okay

to park on my floor after explain the situation. I wake up this morning with my car being

towed

because it was "parked in the

wrong

spot". I absolutely

hate

this place and would move out right now if I wanted to. DO

NOT

LIVE HERE! You will have the

worst

experiences and the

worst

headaches ever. Now I have to go pay for my car back with the money I don't have being Review from Google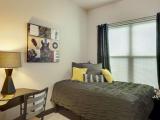 Jan 2019:
DO

NOT

MOVE INTO THE MARQUEE

BAD

CUSTOMER SERVICE!!!!!! My girlfriend tried to move in to a Vacant!!!! place but instead gave her a Vacant room with roommates who

never

provided contact information. Plus, the carpets are

disgusting

we ask customer service to

change

the carpets because they're huge spots and it was

never

cleaned. Also, the manager is only available on Monday to Friday which

sucks

because students are moving the w

hole

week before the semester begins. That's

not

fair.

Not

at all. Review from Google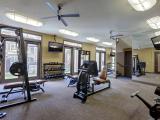 Dec 2018:
My 1st yr living here. It's

great

.

Great

staff and hallway neighbors.... Review from Google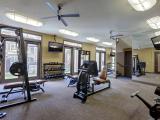 Dec 2018:
It's an

amazing

place to spend your days as a student. There isn't a better place to be at, its location is very

convenient

if you're a Knight, because campuse is right there and they offer shuttle services. Few blocks

down

you can find so many

great

places to eat. At the Marquee you won't have an

excuse

to miss leg day or have trouble in finding a

quiet

place to study, because there's a gym and study rooms. The staff at the Marquee also go out of their way to make their residents feel welcomed and cared for by hosting

fun

events

like taco Tuesday and Sundae Monday. I absolutely

love

my apartment. 💕 Review from Google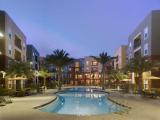 Dec 2018:
Horrible

experience. The internet goes out on me every other week, and the only response I get is "We'll look into it". Got paired with roomates who fit the exact opposite of my preferences and when asked if I could switch, they put the

blame

on me and want to make me pay $200 for a room switch.

don't

go here, anywhere else is better. Review from Google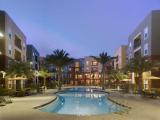 Nov 2018:
Student needs to move back home to PA

due

to family

issues

. Found someone to lease but Marquee

not

willing to compromise on

fees

.

Charging

an 85% relet

fee

on top of rent. Yes it's in the lease that they don't review with you or show that page when signing.

Nasty

staff when trying to ask for a little

help

in a

tough

situation. What a

shame

...hopefully

none

of them come on rough times and need a

break

. Review from Google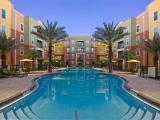 Nov 2018:
I lived here under the

new

management and I loved it. The staff really works with you and tries to

help

however they can. Review from Google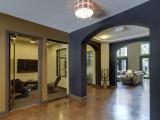 Nov 2018:
I recently had a

lovely

conversation with a leasing

professional

Tylin about renewing my lease she was

very helpful

and informative. The marquee living community is very

friendly

and

clean

. I

would recommend

this community for anybody

new

to the Orlando city and looking for a place to call home. Review from Google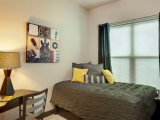 Oct 2018:
DO

NOT

MOVE HERE!! Had maggots in kitchen when I moved in.

Cockroaches

in bedroom window as

well

as other

bugs

. Apartment stunk on move in. Management

refused

to switch rooms to a different one and said they would send cleaning instead. A month later had a friend of mines car

towed

for parking on the completely EMPTY top floor, however

not

in a "v" spot. I thought the w

hole

top floor was a "v" spot but turns out there's a about a dozen that are

not

. When I asked Staff about it, they told me that all they will do to

help

is give me the video of WHY it was

towed

. Inside of the buildings and hallways is very

messy

with

trash

and

beer

everywhere. Review from Google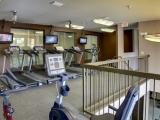 Sep 2018:
My 1st yr living here. It's

great

.

Great

staff and hallway neighbors.... Review from Google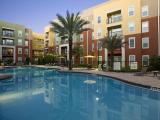 Aug 2018:
I just recently moved out. And let me tell you, one of the

best

deductions! The entire property is

dirty

and maintenance only cleans every few weeks. On the first floor the

trash

is visible for everyone including guests to see and sometimes there is even

trash

on the floor. The apartments collect

dust

like

CRAZY

! The

noise

you can hear from room to room is absolutely annoying! I moved out and had a carpet

charge

of TWO HUNDRED AND FIVFTY SEVEN DOLLARS! I'm

sorry

but they don't

clean

your carpets and with so many people living in apartments I don't see how they would want you to walk on used carpet without shoes. The management building is

rude

and tries to

charge

you for every little thing. If you are looking to move into a apartment

near

ucf please chose another one. It will save you so much

hassle

in the end!!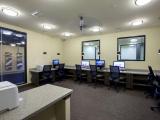 Aug 2018:
Worst

desicion to move in here. They

charge

a lot for a property that is pretty

dirty

. The elevators would

stop

working and wouldn't be fixed for sometimes as long as a week!! There was

never

any parking so you were

FORCED

to park on a higher level and constantly go up and

down

the stairs! Move in day was

horrendous

my apartment is so far from the parking garage. The kitchen floors are basically sanded

down

concrete. The general manager is constantly outside

smoking

a cigarette instead of actually doing her job! My car was parked in the parking garage and while I was in my apartment another resident

hit

my car while

drunk

. The office didn't

help

at all!!!!!

Horrible

place! Please read your reviews before signing a lease. I wouldn't recommend.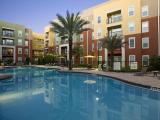 Aug 2018:
I just moved and boy do I

regret

ever living at the marquee. First let me tell you what my experience living here was, I constantly heard

noise

from the outside pool area, my roommates, the person upstairs! It was

horrible

. My roommate had her boyfriend basically living with her and they were always home so that made me uncomfortable! There is always

trash

in the hallways! Which isn't cleaned for weeks and sometimes months! There is a huge

trash

container that just sits in the parking lot of level one so whoever comes to visit you will see other peoples

trash

. (Which over flows and

trash

ends up on the floor) the elevators go out constantly and won't be fixed until almost a week later. Which

sucks

when you live on the first floor but there is

NEVER

parking on the first floor. The management team is quite

rude

and tries to

charge

you for EV Review from Google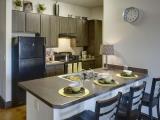 Aug 2018:
Third Update: I am honestly so

tired

of killing about 10

roaches

every couple of hours in the marquee. I discovered that I am

allergic

to

bugs

after

roaches

crawled on me while I was

sleeping

. I had to go home back to Miami because I am so

scared

to fall

asleep

in my apartment. I asked to switch apartments but I was told it was a $200 dollar

fee

which is

crazy

being that I

never

asked to

sleep

in a

roach

invested room. As

nice

as the people are in the leasing office they keep recommending me to use the offered

pest

control that does

not

work. It's very unfair that I have to live in

filth

. I have cried several times and even contemplated

sleeping

in my car. I really just want to be in a

roach

free

room. Nobody should live this I feel so uncomfortable in a place that I was promised to be comfortable in. I NEED A

NEW

ROOM ! Review from Google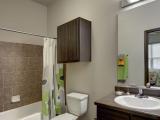 Jul 2018:
So far I

love

the marquee apartments. The staff is super

nice

you can always call and they will answer any questions you may have. I'm 18 doing this all on my own and they make it super

easy

and

not

very stressful. The rooms are

big

and very

clean

and I'm excited to move in in August. Review from Google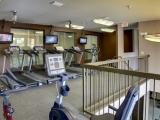 Jun 2018:
I've lived here for two years because rent was

cheap

but now they've

raised

it and it's no longer worth living here. Rooms are small. Management comes into your apartment whenever they want. If they feel that your apartment is

not

up to par with their standard of

clean

, they threatened you with

fines

and

eviction

notices

. If your roommate

breaks

some rule and they

don't

know who did it, they threatened everyone with

fines

and

eviction

notices

. When it's moving out time, (get ready for a major

headache

) they expect the room the same as it was when you moved in. You have to paint the walls (gotta buy your own paint) and make sure there are no

stains

on the carpet, or they'll

CHARGE

YOU, even tho they have a cleaning company that

clean

all the carpets anyway. Make sure you fill out the

paper

they give you at the beginning about documenting all t Review from Google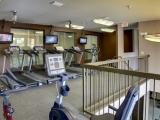 Apr 2018:
My daughter has lived at The Marquee for a year now and i must say initially before signing our lease we were a bit stunned by the reviews but after the tour we decided to sign. The marquee has turned around tremendously and I can't thank them enough for providing a

good

college environment for my daughter. They have made a dramatic

change

this far, the leasing manager Gary made sure we were satisfied on move in day she went above and beyond to get us in a right room very

quickly

. Everyone is

always helpful

and provide

great

customer service. Right

across

from Ucf i highly recommend Review from Google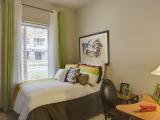 Apr 2018:
I have lived here for 2 years and i'm

not

going anywhere! It's hands

down

the safest property in orlando.

Security

is

amazing

and the staff is so

nice

and helpful. maintenance orders are usually fixed within the day and I

love

the

awesome

events

the put on for the residents !!!! MARQUEE FOR LIFE! Review from Google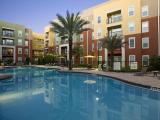 Apr 2018:
Great

place to live -

convenient

great

location!

Clean

.

Safe

-

new

management is

wonderful

!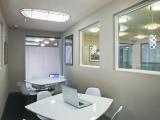 Apr 2018:
You get what you pay. Lived here for 2 years and moved out because they

raised

the rent,

not

worth it to pay that much money to be in an

unsafe

place like Marquee. This place attracts

crime

and

horrible

types of people somehow.

Unhappy

customers everywhere you

can't

please everyone but look at the amount of

negative

review about this place... Wow! My roommates and I cleaned up after ourselves,

not

to mention one of them is

clean

freak. We wiped the kitchen after every time we used and scrubbed it at least once every semester. And there were still

cockroaches

and

ants

. The sink in the kitchen

broke

every week and the

water

was

leaking

under it. There was always a light moldy

smell

in the apartment. People here race in the parking garage. I almost got

hit

by a car while trying to cross the drive way (I promise I looked to see if there was Review from Google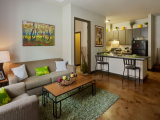 Apr 2018:
After one year's time of living there, there are definitely some

problems

. After seeing many, many other housing choices, they all had

problems

also. The biggest

problem

I see: 1) safety concerns. This can be made better by

not

going out after dark or going with another person. 2)The other major

problem

is air quality. They definitely

never

change

out their air filters. If you have breathing

problems

please know this and buy air filters to

change

out yourself. The location is probably one of the

best

locations and they have their own dedicated bus which is

very helpful

. Review from Google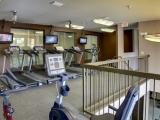 Mar 2018:
The staff can be

rude

and

unprofessional

and they come to your apartment unexpectedly way too often. They come banging on your door and just let themselves in anyways just to give you a piece of

paper

when they could just slide it under. We college students deserve and have a right to privacy as

well

. They don't seem to acknowledge that what so ever.

Construction

has been going on for over a year and it's really

loud

in the mornings. REALLY

thin

walls. I've

never

had a

bug

problem

and the included utilities are

nice

as

well

as being right

across

campus but there's too many

cons

. If you need maintenance,they just come into your room whenever they get a chance and i personally like to know when someone is coming in my personal space. Other than all that it's

not

the

worst

and people saying it's ghetto are

lying

. It's just unorgani Review from Google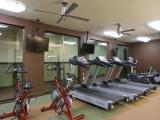 Mar 2018:
The review on Google is

not

helpful, this place is

wonderful

! You get what you pay for and there's no place that offers low rent with the

beautiful

apartments.