Additional Reviews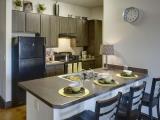 Jun 2021:
I worked here. Everyone HATES working here. The prices are

MAD

expensive

, the rooms are TINY. There are so many

complaints

about

noise

because the walls are

thin

. We had to say the

construction

noises were

not

a

problem

but we had sooooo many

complaints

all the time

. The wifi goes out

all the time

. You have to bring your own

paper

to print stuff. They will hound you to renew. I was required to call people 6+ times even if they said no to

change

their mind, plus multiple text and emails. So many people were annoyed. They

forced

people to give

good

reviews and told us to do it and tell our friends to add on

fake

good

reviews. its only worth it if you

don't

have a car and have the money to dish out. Their prices are

never

as low as they advertise.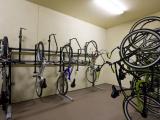 Oct 2020:
Like most places, it is

not

perfect

but it's

not

the

worst

either. The apartments need a lot of cleaning once you move in but that's expected anywhere you go ( i have

never

encountered any

roaches

or

bugs

). The rooms come with TV, cable, wifi, a private bathroom, and a full-sized bed. That's the

perfect

situation for any college student. The garage parking allows

easy

access to the apartment floors. The hallways and elevators could use some renovating but its

okay

. Maintenance usually comes the day you put in a request or the next so that is always

nice

. My only issue living here has been a

crack

in my wall

near

my window. Maintenance

quickly

came and patched it up but they

didn't

even look for any

water

damage

that might have been caused. Overall, the Marquee is

good

for student housing and the prices are somewhat

affordable

for its

close

proximity to campus.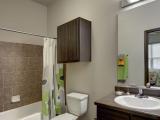 Aug 2020:
Rudest people I have ever met- TOTAL RIPOFF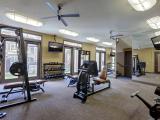 Aug 2020:
Worst

management and

terrible

customer service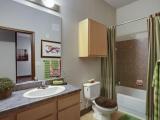 Aug 2020:
Management is

AWFUL

. The

worst

internet ever, the phone service was

awful

, gym constantly

down

, no pool open— extra

charges

randomly show up on debit card. Moved out and got

charged

$300 to

clean

unit and take out

trash

(hangers, one box, and a desk)

Never

ever live there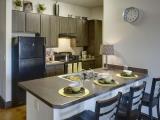 Apr 2020:
The Marquee is over priced for what you get. April 2019 my son signed a lease after seeing a

beautiful

renovated apartment in phase I. Upon move in you finally see the apartment. He was in phase II, and the unit was un-renovated. It was

not

clean

, it had chipped painted cement floors in the main living area,

dirty

carpeting in the bedrooms, moldy shower grout, circa 1970's kitchen cabinets, no microwave, the list goes on. You must provide your own router. I wanted to move my son out when we were moving in but there was no getting out of the lease. Currently, they are

unwilling

to provide any discount to students who have moved out

due

to COVID 19. As a parent, I would

not

recommend this apartment complex for your college student.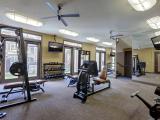 Oct 2019:
Dirty

,

overpriced

,

bad

parking setup. the only advantage here is that it is so

close

to the campus. The pools are

nice

enough but the feeling I get from this place doesn't encourage me to use them. You're better off finding housing that isn't affiliated with UCF. Review from Google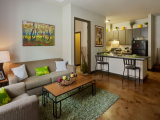 Oct 2019:
For a bit of reference, I've lived here 4 years: This place gets a

bad

name that it really

doesn't

deserve. The apartments are

nice

, the staff is always

friendly

, maintenance is

quick

, rent is

affordable

and includes ALL utilities. The management team does all they can to keep the property looking

nice

- when it

doesn't

, it's absolutely caused by other residents having no regard for other people (and

not

a

lack

of effort by the staff). Review from Google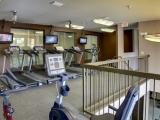 Sep 2019:
The phase one buildings are visibly dingier than the phase two apartments. They are also objectively

dingy

. However I

enjoy

the bathroom size and privacy. Having a full bed is much better than the XL twin in the dorms. I Review from Google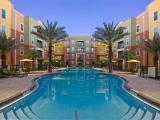 Sep 2019:
It's been

wonderful

living here! The move in was

easy

, the office staff are

great

, the social media and promotions are

great

, the parking garages are

great

, and my apartment is

awesome

! Review from Google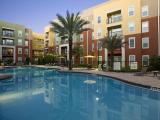 Aug 2019:
We were in Orlando yesterday to select an apartment for my daughter, as she begins the Fall semester at University of Central Florida. We had been to several other apartment complexes in the morning and

nothing

had really just had the right feeling. Then we decided to swing into The Marquee Orlando and were immediately greeted by Michelle. We instantly had a connection. She was extremely

pleasant

and excited about her job and assisting

new

residents. She gave us her full attention and was extremely

knowledgeable

. She showed us the room, and we were sold. She explained the difference in all the room types and prices. She was extremely sweet and personable. We signed the lease and have

never

felt more sure about our decision. Absolutely

5 stars

out of five!!!

Cannot

wait for August 16th and the

new

year! Review from Google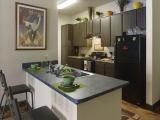 Jul 2019:
Moving my daughter out today was a shock. Her apartment was

infested

with

fleas

. After she got through explaining she had reported them weeks ago she also mentioned a few months ago the had a

cockroach

infestation

and bought the poison to get rid of them herself when no one came after she had called. Looking under all sinks all the cabinets are black with

mold

. Know wonder why she was so

sick

off and on all year! This place is a pit. I wish I could give

zero

stars. Review from Google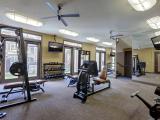 Jul 2019:
If you ever want to have guests over (family, friends, study buddies) then this is

not

the place for you. The parking garage is strictly resident access only, so if you are a guest, you have to have the resident buzz you in. So that means if you are staying the

night

then you can't even park your car until the resident is there with you. I was waiting for my friend to get back to his apartment in the outside lot and they called the

tow

truck immediately, so I had to drive around aimlessly for hours until the resident could get back. Furthermore, visitors must only park on the very top level, 7th floor, of the parking garage. I have heard both

good

and

bad

as far as living here goes, but this review goes towards my experience as a visitor. Review from Google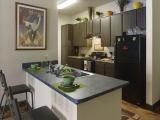 Jul 2019:
These five star reviews are laughable.. Either paid for the students acting as housing experts in the front office are posting...

terrible

place, should treat tenants here better since they are students but instead, they are taken advantage of. If you're looking into moving here, please just take the REAL reviews into consideration. Review from Google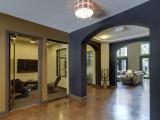 Jun 2019:
Worse

place ever. I had a stalker and although there was a camera right outside my apartment they

refused

to check it.

Not

safe

. I am extremely

clean

and yet had a

big

roach

problem

. The AC resets every few hours so your apartment always gets extremely hot. What they show you is

not

what you get. Review from Google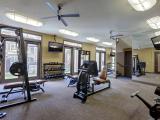 Jun 2019:
Worse

place ever. I had a stalker and although there was a camera right outside my apartment they

refused

to check it.

Not

safe

. I am extremely

clean

and yet had a

big

roach

problem

. The AC resets every few hours so your apartment always gets extremely hot. What they show you is

not

what you get. Review from Google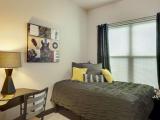 Jun 2019:
Tylin was extremely helpful during the process of leasing and I know I am going to

enjoy

the place a lot.

Friendly

smiles

across

the buildings let me know the people were going to be

great

too!!! Review from Google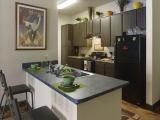 Jun 2019:
Tylin was extremely helpful during the process of leasing and I know I am going to

enjoy

the place a lot.

Friendly

smiles

across

the buildings let me know the people were going to be

great

too!!! Review from Google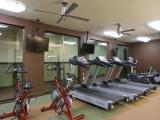 Jun 2019:
So far I

love

the marquee apartments. The staff is super

nice

you can always call and they will answer any questions you may have. I'm 18 doing this all on my own and they make it super

easy

and

not

very stressful. The rooms are

big

and very

clean

and I'm excited to move in in August. Review from Google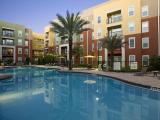 Jun 2019:
Love

living here. The only

issues

that I've ever had are caused by

lazy

residents or residents who only use half their brain. The complex is

good

about cleaning up messes and responding to concerns

quickly

. The staff also always seems to genuinely

care

about

issues

you might have and do their

best

to resolve it. Review from Google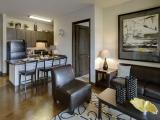 Jun 2019:
Love

living here. The only

issues

that I've ever had are caused by

lazy

residents or residents who only use half their brain. The complex is

good

about cleaning up messes and responding to concerns

quickly

. The staff also always seems to genuinely

care

about

issues

you might have and do their

best

to resolve it. Review from Google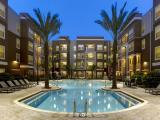 May 2019:
Do you

enjoy

roaches

in your room? Or how about

vomit

on the walls in the hallway that has

never

been

clean

, or even elevators that

smell

like

pee

?

Well

look no further! The Marquee is the place for you. But all jokes (yes they're real) aside, do

not

live here. I am

not

a person that likes to write reviews about places but I

didn't

believe any of the reviews prior to moving in and I really should have. This place

sucks

dude. My life expectancy has lowered 5 years because of all the paint and drywall particles I have inhaled over the past 10 months. There was constant

construction

going on my floor so I am used to

waking

up to the

lovely

sounds of hammers banging against whatever was being worked on. Every elevator

smells

disgusting

, the ground has

not

been swept in centuries. I

enjoy

my shower though, it's super

nice

and

never

had

issues

with clogging so that's why I'm even giving this place

one star

. Review from Google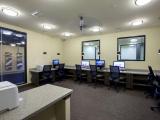 Apr 2019:
Tylin was so

great

! Originally when I moved in August of 2018 she helped me out so much explaining my lease to me and my roommates, and going to the full extent to make sure we are content with everything going on! If you ever go to the leasing office make sure you ask for her! Review from Google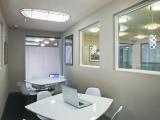 Apr 2019:
This place is

awful

. I would

not

recommend The Marquee to anyone I know. I've had a 360

horrible

experience. Everything from roommates, cleanliness, to parking has been an issue here. The only reason why people decide to move here after reading the reviews is the location. I read the reviews before I moved in and I moved in anyways. Its been a

NIGHTMARE

!!!!!! Review from Google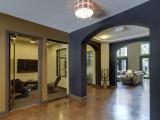 Apr 2019:
So far I've been living at the marquee for two semesters and I have to say I

love

it here. The entire management is kind, helpful, and dedicated to providing a

great

experience to their residents. The community

events

are engaging and there's constant chances for you to learn something

new

, win prizes, and make friends. Shout out to Michelle, Morgan, and Mary for always helping out! Review from Google