Apartment Reviews
Back to Previous
Close Tab
Additional Reviews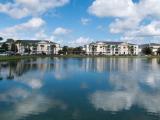 Oct 2019:
Megan is

amazing

, she and the office staff have done everything in their power to fix any mistakes made or situations that have occurred in my roommate and I's apartment(s). Neighborhood is

awesome

,

love

that the community is gated. What could make the experience better is if inspections before moving people in were a bit more thorough. My roommate and I moved into a unit that had some

bugs

, and then moved into another unit where the

water

heater was

broken

, and had to shower in ice cold

water

for 3 days while waiting for maintenance. The heater should have been checked before we were moved in. However, maintenance came as soon as they could and fixed it the same day they came, and the office staff has been incredibly kind and patient while correcting any mistakes. I will always be grateful to Megan and the staff for finding my roommate and I a

nice

place to live only one week before our semester at UCF started since our living situation before

fell

through. Review from Google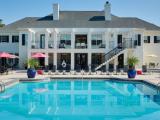 Oct 2019:
I've lived here for a few months and I've really

enjoyed

living here, the office staff are really

nice

and helpful and the location is

close

to campus but far enough

away

to

not

be overly crowded and

noisy

. Review from Google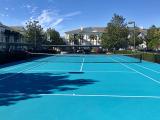 Sep 2019:
I

really like

the space of my studio apartment. The moving process was very

easy

, we communicated through the mail most of the time and that was very

convenient

. The office team are always

friendly

and

help

me as

quickly

as possible. I would like them to place a coin machine in the laundry room and some more comfortable chairs. But for now everything else is

perfect

. Review from Google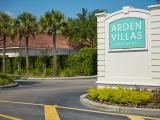 Aug 2019:
Avoid

at all

cost

, I recommend looking elsewhere. They are money hungry and will do anything to get an extra buck out of you.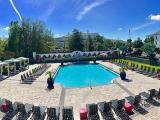 Aug 2019:
I have a very

bad

experience living here. As an international they do

not

care

to send the

deposit

back to my country. The management does

not

care

about concerns or tries to

help

and find a solution. Very

rude

in the manner of speaking as

well

.

Overpriced

and definitely

not

worth it!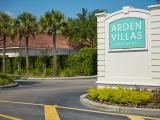 Jul 2019:
Arden Villas is

excellent

. Every interaction with the staff here has been

professional

. Haley and Micaela are exceptional at being resourceful and providing

great

customer service. I highly recommend Arden Villas to anyone looking for an

awesome

place to live! Review from Google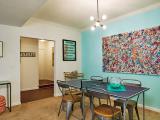 Jul 2019:
Great

new

management team! Renovations are bringing things to life!

Great

price for the space and location. Review from Google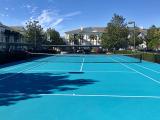 Jun 2019:
Love

the

new

paint. Always

love

this place! People and the staff have always been helpful. Review from Google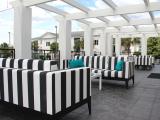 Jun 2019:
I've had a

terrible

experience with Arden Villas. They

care

more about the money than the people renting. The office

NEVER

answers the phone. They

never

fix any of the

problems

with the apartments. And treat their residents very

poorly

. The

pros

are that the floor plans are

nice

and

close

to campus. Review from Google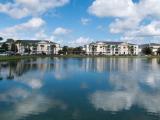 Jun 2019:
They do

not

care

about the people who rent their apartments. The management seems like they

care

more about money than the people. Would

not

recommend living here. I pay $850 a month for an AC system that's older most likely older than me, im 22. Review from Google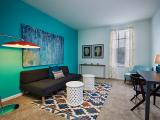 Jun 2019:
3 year Resident Moving Out Notes for PM The staff in the office has always been attentive and helpful with any needs we've had. We have been through many different set ups,

new

roommates,

new

leases and even

changing

property management companies. These transitions have always been fluent and effortless. I'd also like to point out that this maintenance team is the

best

team I have ever been around working in the industry. (

Friendly

, Kind, and

Fast

) Lastly, Bryan who has worn many hats in that office has been a blessing, From taking

care

of things on my

night

hours, fixing book keeping, to taking

care

of every need I had on this property.

5 stars

. I am moving on to a different part of my life and unfortunately this apartment cant be my

forever

home. Onward and Upward. Review from Google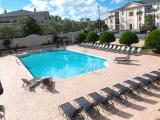 May 2019:
Good

place to live in but it is filled with

cockroaches

!!! I had a

roach

problem

since day one of moving in,

never

have I experienced this in an apartment complex. I cleaned my apartment from top to bottom to prevent it and the office keeps sending

Pest

Control every week yet

NOTHING

changes. After trying to contact the office so they do

pest

control on all Arden Villas ground, they

NEVER

do anything about it. Very disappointed! Review from Google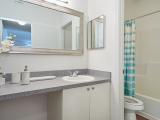 May 2019:
I've been living here for the past 11 months, and honestly, I

never

felt I'm living in a

clean

environment. Will, because I've had sooo many insects in my room and the kitchen. They have

changed

the color of the wall and the floor by

leaving

their

left

overs over them. I have told the management many times, they send someone to spray anti-

insect

and it

never

worked. Everyday I wake up with insects on my bed literally. And the ELECTRICITY bill is

not

how much I use, it gets up to $250 some times. Review from Google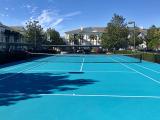 May 2019:
Amazing

place to stay!

Best

staff who cares for us. You can find everything nearby too! Review from Google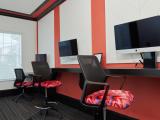 May 2019:
quite a

good

place to live and is very

close

to the school which is definitely a plus. Review from Google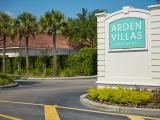 May 2019:
DO

NOT

MOVE HERE !!!!!! Day 1 when I moved in they gave me a different apartment then what I applied for and

didn't

tell us until we walked in and saw something completely different. Told us "We ran out of the other apartment and

didn't

realize." Walked in to was suppose to be a move in ready apartment and front door was

broken

, we had

hole

s in ceiling,

broken

sinks,

water

heated

didn't

work and carpet stained and still had hair along all the edges from the

old

tenants. Management is

terrible

. Maintenance

never

fixes any

issues

. Will

scam

you out of money!!!! Forgets to process your rent or loses your check then say since its

late

you have to pay a

late

fee

even if its their

fault

! Makes you pay for

pest

, sewage/

water

, and

trash

.

Roaches

and

ants

everywhere. Sewage/

water

is

terrible

and extremely overcharged. You have to take out your own

trash

and compactor flows out onto the street!

Charges

your for gate key and parking decal Review from Google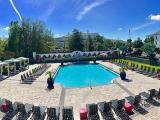 Apr 2019:
Great

place.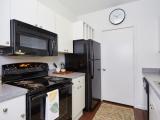 Mar 2019:
If you want to live in a

poorly

managaed place in the most crowded part of Orlando, this is the place for you. This place is a huge disappointment and you will

never

receive the

help

you expect. I was so excited to move here as I am a UCF student but truthfully find something different, and save yourself the

heartache

. Otherwise you'll find yourself being told you have to pay all these

new

bills and they recently

changed

their parking rules, where they want me to pay for the double occupancy spot, which I believe is violating my lease. I went

down

to the leasing office asking for the lease, I was told I was going to receive a copy of to look over so i could see if this is truly in violation of my lease, and of course I

never

received a copy of my lease.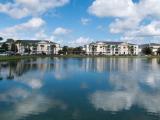 Jan 2019:
My nephew is going to UCF and you can't beat the location of these community. His experience is been

great

so far. The staff has been

very helpful

from the beginning and the rooms are very

spacious

. After my nephew move in I noticed that the carpet on his bedroom was

not

clean

so I contact the office. They told me to emailed a foto of the area that looks

dirty

and I did. Within a day Bryan email me back asking me when it will be the

best

day to schedule for the carpet to be

clean

. The guy got there on time and did an

excellent

job. I really appreciate that they took

care

of this as soon as they did. Thank you. Review from Google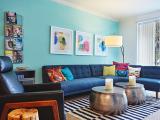 Nov 2018:
Love

this place it's so

close

to ucf which is

great

and very

convenient

also there's so many options for food right

down

the street. The management has gotten

great

over the past few months ! Review from Google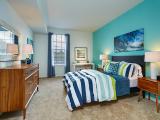 Nov 2018:
Cons

: Moving in was a

hassle

. We had to sign a 6 different leases because it was

wrong

. When we finally got here the apartment was

dirty

and actually had to have the office get maintenance to come

clean

it (they

left

"after

fire

burn" spray in the living room) Along with that, our air was

not

regulating and took them over a week for them to come fix it. This air

problem

caused our electric bill sky rocket. Theres a

hole

in the wall that HAS YET TO BE FIXED (that was there before we moved in) and my roommate is STILL MISSING A DOOR on his closet that

hasn't

been put on (which has also been missing since we moved in). The layout

isn't

the same as the one they take you on when you're touring. No Ceiling fans or lights in the room.

Pros

: The rooms are a

good

size. We have had to put in a couple other maintenance requests that were dealt with qui Review from Google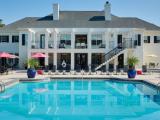 Nov 2018:
I

love

this place! The staff and management here are

great

! The pool is my fav pool to go it has such

great

vibes. I

love

the layout of my apartment very

big

and

spacious

.

Love

living here Review from Google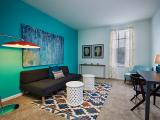 Nov 2018:
This place is honestly a huge disappointment. I'm

not

one to write reviews but my experience living here has been so insanely frustrating I honestly just want to prevent people from having to deal with it. If you live here every month you will have a

new

problem

. And the leasing office is filled with people who should

never

have the sort of responsibility they do.. they have

no idea

what they are doing. All of my roommates will call to fix a

problem

and we all get told something different. They keep adding more payments and they keep owing us money we don't seem to get. They make you pay utilities for things like "sewage" "

trash

"and "

pest

control" when we first moved in we had a

TERRIBLE

bug

problem

that took

forever

to even work on.. we still have slight

problems

after me having to go out of my way and hire people on my own. Review from Google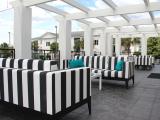 Sep 2018:
Best

place to stay around UCF. Apartments has all necessary amenities,

I like

the pool area and fitness center very much. It is surrounded by

good

food joints..Also Urgent

Care

is next to apartments.. All in all

great

place live. Review from Google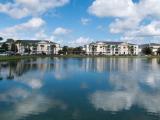 Jul 2018:
The size of the bedrooms and living rooms are

amazing

and the

best

part of the apartment. Maintenance is usually

fast

and fixes our

problems

however renovations are needed and

cannot

wait for them to be done to our apartment in the coming months. overall i

enjoy

living here Review from Google