Back to Previous
Close Tab
Additional Reviews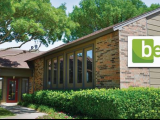 Feb 2019:
This place is

awesome

the staff is so

nice

and

friendly

Savana is always so sweet and generous when I go in there! She helps me with all my needs. The

new

manager is so

good

I am very pleased with how things are

run

here. Maintenance is

amazing

as

well

any issue I have they are always there to

help

no matter what same day work orders are done and its impressive. I am so glad to have the experience I have had living at these apartments!

Great

Job Bentwood!!!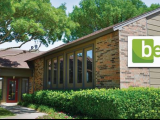 Jan 2019:
This is a

great

start place if you are

new

to town. It's in a

great

location and moving specials are always available.

Close

to everything. But I referred a friend and it has

not

Been so

great

,

new

managent

sucks

bad

though . And the place is over

run

with mice! I saw one for myself. Review from Google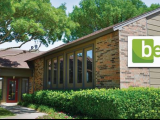 Jan 2019:
I had a slab

leak

in my apt. It flooded it was pretty

bad

. That was a yr ago now I have a mice

infestation

and

roach

. I have one more month

left

with them and they wont let me out of the lease. They had sent out a exterminator he

left

behind some sticky trap on the table for me to use but didnt tell me any were set out I moved the stove and found

dead

mice. I dont wanna pay for a mice

infested

apt that I'm

not

even living in anymore. I moved out cause

gross

. Plus my car got

broke

into twice and my boots were

stolen

from the front door step.

Unsafe

area! Review from Google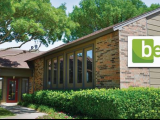 Jan 2019:
Have lived at bentwood for a little over 6 months now. A

nice

place to live for a first time apartment, rent is reasonable, and office staff are

friendly

. The lot is usually kept pretty

clean

although the laundry room could use a little work. Office staff is really

good

about communicating with you. The price is

nice

for the value, and I've really

enjoyed

living here! Review from Google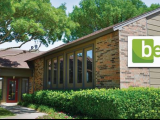 Jan 2019:
STAY

AWAY

FROM BENTWOOD APARTMENTS. I was sent a statement on December 21 for my January rent, then when they actually pull the money out it is $200 more. They

raised

my rent $200 in order to EXTORT me into signing a

new

lease. And did it without any

notice

. They said

notices

went out

in November but we

never

received one. But we did get a statement for the normal amount. So imagine my shock when they try to take out an extra $200. Review from Google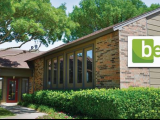 Dec 2018:
Its apartment buildings that are two on top with two on bottom. They are two bedroom with two bath.

Nice

apartments, I lived in them when i was right out of high school. 20 plus years ago Review from Google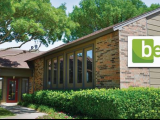 Jul 2018:
I just moved to Bentwood, but so far, I

can't

imagine going anywhere else. The office staff is extremely

friendly

and definitely make me feel welcome! The maintence staff has also

not

wasted any time in getting to the 2 work orders I already placed. They came in about an hour after I had placed them! The apartment itself was

clean

and the surrounding area is peaceful and

quiet

! Definitely looking forward to calling this place my home. For Texas Tech students, campus is just a 5-10 minute drive that seems so much faster than that. It's also right on the loop so

quick

access to the rest of Lubbock is a huge plus as

well

! Review from Google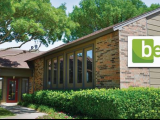 Jul 2018:
New

to Bentwood Apartments. So far the office staff has been outstanding. They are just a

nice

group of people. Makes the feel of living in apartments that much better. The maintenance crew are always

professional

and

friendly

!

Quick

to getting

issues

resolved. I see myself being here for a couple of years. I

love

my apartment.

Plenty

of room,

new

appliances,

FIRE

PLACE which I

love

. The neighbors are

nice

and of course

can't

forget about the gym and pools. Review from Google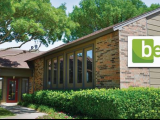 Jul 2018:
I have lived here for nearly a year now and my overall experience has been

pleasant

. The

new

management and office have been helpful and cooperative when necessary. When the AC wasn't working, a handyman was sent within the same day to fix it. Review from Google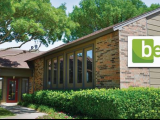 Jul 2018:
Bentwood Apartments has been the first place I've lived other than a dorm and they've made the transition so

easy

! I know if I need something they will do everything thing they can to

help

me! My dogs and I

love

living at Bentwood! Review from Google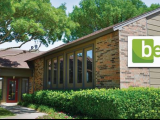 Jul 2018:
Update: - The management is paying residents for 5-star reviews. - The sidewalk

hole

was finally filled after a 3-month delay. - The

new

office staff is much more

friendly

. - The laundromat is

filthy

and half the machines

don't

work. - The gym floor is rarely swept ----------------------------------------------------------------------------------------- This is a photo of the massive

hole

in the sidewalk leading to my apartment. The

hole

has been there for the eight months I've been here and quadrupled in size last week because of the third major "slab

leak

" that has caused a

water

shutdown of my entire block of apartments. The unit adjacent to mine has been flooded twice this year and the tenant was told that the latest

leak

was

due

to an incomplete job that the front office knew about the entire time. Meaning, they knew the unit would f Review from Google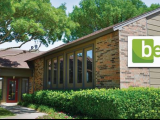 Jul 2018:
We have been at these apartments since 2013 and

don't

plan on moving anywhere else. It is

clean

and

good

price.

Never

had a issue with

pests

, maintenance gets done pretty

quickly

most of the time. Pet

friendly

. Review from Google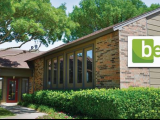 May 2018:
Been here for six years now. In that time the management, maintenance staff, and property owner has

changed

multiple times and probably will again soon. The older units are in desperate need of renovation or need to at least do something about the enormous sliding glass patio doors. If you live on the second floor of an East or West facing unit in the older buildings, you are going to be

miserable

during summer (our carpet melted). Some of my takeaways from my time here: - Management has

changed

fairly often, however everyone has been with the same corporate entity. - Second-floor units in the older buildings

leave

a lot to be desired in the way of insulation--at least units with sliding glass doors. Our apartment was 80+ F during summer. -

New

units have

good

insulation, but the craftsmanship can be sloppy in places if that bothers you. - P Review from Google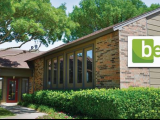 Apr 2018:
I really

hate

living here. Im only here cause they accept pitbulls. Management has

changed

. I had a slab

leak

in my apt flooded pretty

bad

. I really want out but

nothing

else in lubbock accept pit bulls. Review from Google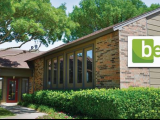 Apr 2018:
Moved from far

away

sight unseen unfortunately. Appliances in kitchen are

disgusting

and

old

although I see maintenance people putting

new

appliances in other apartments

all the time

. The laundry facilities are

creepy

and

never

fully functioning. This area is

unsafe

at

night

and

trash

and dog

poop

are all over the ground. Review from Google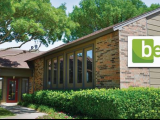 Mar 2018:
This is a photo of the massive

hole

in the sidewalk leading to my apartment. The

hole

has been there for the eight months I've been here and quadrupled in size last week because of the third major "slab

leak

" that has caused a

water

shutdown of my entire block of apartments. The unit adjacent to mine has been flooded twice this year and the tenant was told that the latest

leak

was

due

to an incomplete job that the front office knew about the entire time. Meaning, they knew the unit would flood eventually. That's why I suspect the manager was very adamant about renters insurance when I signed. My rent is $600/month for a 1 bedroom and I would

never

renew my lease at that

cost

. Whatsmore, the

new

management is

leaving

threatening

letters at our doors

warning

of immediate

eviction

if rent is one day

late

. I highly recommend going elsewhere if yo Review from Google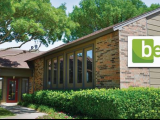 Feb 2018:
Been here for six years now. In that time the management, maintenance staff, and property owner has

changed

multiple times. The office staff has always been

great

, though. The older units are in desperate need of renovation or need to at least do something about the enormous sliding glass patio doors. If you live on the second floor of an East or West facing unit in the older buildings, you are going to be

miserable

during summer (our carpet melted). Some of my takeaways from my time here: - Management has

changed

fairly often, however everyone has been with the same corporate entity. - Second-floor units in the older buildings

leave

a lot to be desired in the way of insulation--at least units with sliding glass doors. Our apartment was 80+ F during summer. -

New

units have

good

insulation, but the craftsmanship can be sloppy in places if th Review from Google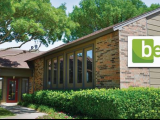 Jan 2018:
If you're looking for an apartment, I urge you to look elsewhere. If I could turn back time to when I first moved here, I would. I loved the management and maintenance. If I had a

problem

, they were on it! Even the manager who took over a few years after that was

amazing

! I have been at this residence for about 8 years, I will soon move out! The apartment prices for these apartments are going up again, I've stayed in the older apartments and in my opinion, it's

not

worth it! The

new

management and maintenance is

terrible

. After seeing some of the current reviews, it inspired me to write this review: RENTERS

BEWARE

! After

new

management took over I've

never

felt welcomed when going to pay rent, which I've paid on time, every time! There was this one incident where I went to pick up a package a few weeks ago. I was notified that someon Review from Google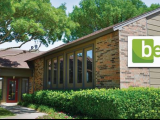 Jan 2018:
Parking is

terrible

. Maintenance is a

joke

. They just come into your apartment and invade privacy without prior notification. For the high amount they

charge

you would think it would be better around here. Review from Google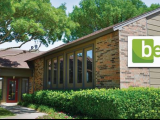 Aug 2017:
I've lived here for 7 yrs. ever since management has

changed

it has had he

worst

customer service imaginable. The monthly statements are off. There are hidden

charges

. If you ever need anything fixed it takes a week for maintenance to come. The pools are

gross

. The laundry room is a cesspool. I couldn't be more disappointed with my experience at this complex. Review from Google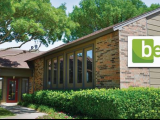 Jul 2017:
The website advertises 24 hr access to fitness and business center as

well

as pools. These are all

not

available to residents. They have been under remodel for months with no sign of reopening before the summer is over. Since the

new

management has taken over, their

friendly

customer service has gone by the wayside. They

close

the office before their posted closing time, they

never

answer the phone or respond to messages

left

on their voicemail. They are

not

very

quick

to respond to maintenance requests. Overall, I'm very disappointed in how everything seems to be going

downhill

. We've lived here for 4 years and I would

not

recommend Bentwood Apartments to anyone. Review from Google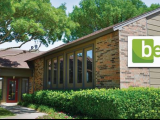 Apr 2017:
I have lived here

nothing

but 2 weeks and it's

problem

after

problem

. We saved our apartment 2 months in advance and they only knew about us 2 days before our move in date.

New

staff no

problem

right?

Well

then we found

damages

to the apartment that weren't fixed before we moved in, our AC had to be fixed friday and i had to call about something being

wrong

with our hot

water

in the bathroom sink.

don't

let the laundry mat here

fool

you either. We were told we could do our laundry here at the laundry mat and out of 6 dryers only 1 works. Review from 4/17/17 on Google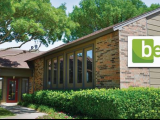 Feb 2017:
Rented from them when I was going to school at TTU for my senior year and I

never

had any

issues

. Staff was always

nice

and understanding and I

never

really had to contact them for any

problems

(Shout out to the staff of 2015-2016). Would definitely rent from them again if I ever thought about going back to live in LBK for any reason. I lived upstairs and I had a friend that lived downstairs and we

never

experienced any

insect

infestation

. Review from 2/10/17 on Google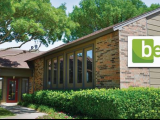 Sep 2016:
We rented from them for a year it was

awesome

. I loved the yard sale that they did and allowed the residents to participate in. Staff was

awesome

as

well

and miss the central air. So if you are looking for a place to rent check this place out. Review from 9/7/16 on Google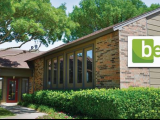 Jul 2016:
I was told the apartments were Internet ready, but the all the connections in my apartment

don't

work. I contacted the office and

left

a number for a tech that said he could explain it. I have call and stopped by multiple times and no one has tried to

help

me. They keep telling me it is getting fixed, but it has been a month. I am a student and had to take summer classes while working without internet. I see at least two

bugs

a day in this apartment as

well

. I would

NOT

live here. Review from Google