Apartment Reviews
Back to Previous
Close Tab
Additional Reviews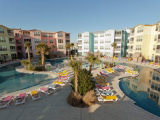 Sep 2019:
It has been

great

so far, the combination of the amenities are a huge plus. the only thing i have had the slightest of

issues

with is service request. I would say everyone experience is different because of different things but overall its a

nice

place to live Review from Google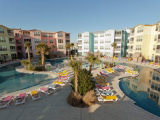 Sep 2019:
not

good

so far. Move-in day on 8/17: A/C was

broken

, carpet

smelled

very moldy, and other parts of the apartment were

not

cleaned. I brought up the issue, they claimed the maintenance people were

not

going home until all

issues

are fixed. This was a

lie

, as A/C was still

not

fixed and I was

forced

to find a hotel to stay in for the

night

since the unit was so hot. about $80 extra

cost

that I

didn't

need to spend if only the management prepared the units to be in a livable condition before move-in. Keep in mind, the student employees on the premise were

rude

during our interaction. Of course, there are other

issues

as

well

. As of today, it's been 16 days since I moved in and I have

not

received my mail key or gate key yet. I've asked the leasing office multiple times, but they keep saying extra keys were ordered and will arrive soon (which should have been ready by move-in anyway). I have a lot of mail that I forwarded to my

new

address here and I

can't

receive them because the management

didn't

order enough mail keys for move-in Review from Google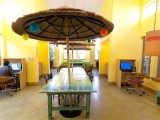 Jul 2019:
For anyone reading this, the leasing office did

not

contact me as they said they would in the reply to this review. I have updated the info here so that people considering living at Z Islander are aware of the inconsistent promises, unfulfilled service requests, and

lack

of responsiveness by the management team. Review from Google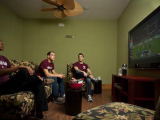 Jul 2019:
They went through

change

of management last year and things are gone from

bad

to

worse

. If anything

breaks

, then

good

luck with the maintenance. If they fix it, then

good

luck with the bill coming your way. They will surprise you with unwarranted bills during and at the end of the lease. High turnover at the front desk. Management does

not

care

about cleaning. Dog pop everywhere.

don't

be

fool

by the

nice

rooms they show in the tour. Pool is

broken

all the time

. Property Manager, Jessica, is very

unprofessional

and just there to collect pay checks I guess. Anybody who has been affected by this business please report it to relevant state business authorities and BBB. Review from Google
Jul 2019:
Z islander is a

great

community. It is so

near

to the university. It is also on bus route 15. It has

great

amenities. The utilities are so low. It would be a better community if the rent would be reduced. In addition, if the staff pay more attention to the needs of the residents, it would be a

great

community. Review from Google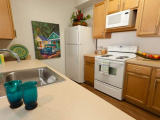 Jul 2019:
This place deserves -

5 stars

, sadly I have to

leave

a star or I cant post the truth. it is the

worst

place in the world to live. When I first moved in the A/C was

broke

and

stuck

on 83 for a w

hole

week. Carpet in living room turns your feet black, you have to switch the light switch on and off before the light turns on. D room is the

worst

of all, it is always the hottest and the coldest room in the apartment. When they did

construction

on my A/C and whatever else they said they were supposedly doing, it only made it

worse

and hotter in the apartment. Having stuff turned off in the apartment caused it to get gnats and when I finally moved back into the apartment .. it was so

bad

, gnats were constantly biting me and it was getting really

bad

. The gate is always

broken

, someone did a

hit

and

run

on my car and the apartments say they have cameras yet they

didn't

and so I ended up with a

messed

up car Review from Google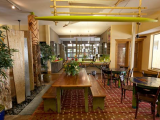 Jun 2019:
DO

NOT

SIGN A LEASE HERE! I wish I could post the pictures on this review because words don't do it justice. My wife has Asthma, and she has been needing her rescue inhaler every day for about a week. About the same time we noticed the A/C going out. After checking out the air filter I realized it hasn't been

changed

in

well

over 6 months. It was literally so

dirty

it was suffocating the a/c unit. That was 3 days ago, and maintenance hasn't responded yet. About 2 months ago our dishwasher

went out

. When maintenance came to check it out they told me they would need to order a

new

unit and it would be a day or two. When I got home from work I found my

old

dishwasher in pieces on the kitchen floor and loose screws everywhere. It was

left

like that for the entire day even though I had called that same day to have it taken

care

of.

Fast

forward 10 business days when I found out that they were "going to be ordering my

new

unit right

away

" Review from Google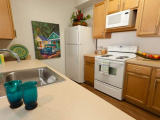 Mar 2019:
This place is really

bad

. My friend lives there currently and has a really hard time. The apartments are in

horrible

shape and the place is

filthy

. They've had several maintenence

issues

, the biggest one being their AC. It was

broken

for most of the summer. No one would come out and look at it. Finally in August they fixed it after they basically boiled in their own apartment for months

unable

to afford an outside person to fix the air. If you're

not

into

drugs

, this place

isn't

for you. People are constantly dealing outside and it

smells

like weed 80% of the time. If you DO do

drugs

, it still

isn't

for you.

Cops

come through constantly. The office staff are

awful

. We once called to

complain

about their neighbor abusing their dog and they said they'd check in on it. A week later, we saw the dog looking

worse

than before and called animal control ourselves. The tenants above my friend literally

pee

over the balcony onto their's Review from Google
Feb 2019:
Very

unprofessional

management. So, I moved in on the 22nd of the month and later found out that they are

charging

me for the w

hole

month. I should have read the 100 pages lease more carefully, however, I signed it with a

good

faith that they are abiding by common sense, which is a

mistake

when dealing with Z islander management.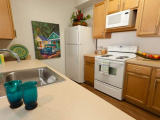 Dec 2018:
I've been living here since August of 2018, move in started out kind of rocky they

didn't

have my key ready for me when I arrived so I couldn't

leave

my apartment for a day or two without

leaving

it

unlocked

, also the apartment was very

dirty

. The apartments in general are ok but it would be

nice

if

new

furniture was brought in. The staff is very

nice

and you can tell they do

care

when you talk to them, finally, the maintenance team here is really

fast

whenever I submit a request if they come within 2 or 3 days. Review from Google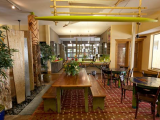 Nov 2018:
I would give them

0 stars

if I could, management is

not

good

at all, no one is on the same page so if ask a employee a question and then go ask the same question to a different employee their answers are completely different. They

don't

stick by their word. I

regret

living here. If you send them emails you are

lucky

if you even get a response, and if you go up to the office, they tell you that they sent one back which is a

lie

. Pool is always

dirty

, car wash is

dirty

or

doesn't

work, and the gates

NEVER

work, what is the point on living in a gated community if the gates are

never

shut??

don't

LIVE HERE!!!! Review from Google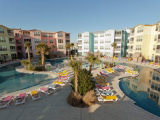 Sep 2018:
I really

don't

know how this place has

positive

reviews. I have lived in multiple apartment complexes throughout college and this is by far the

worst

one. The only

positive

thing is that the apartment is really

big

... Staff is

nice

but really inefficient. When I moved here my apartment was

filthy

(see pics) and after a multiple email to the leasing office, maintenance staff, and Peak Campus' regional director, they came to my apartment to

clean

whatever my roommate and I did

not

clean

. Maintenance is

horrible

and sometimes you feel you lived in an abandoned property. Laundry doors feel on a friend of mine injuring his arm. Halls and public areas are always

dirty

(dog

poop

everywhere) and the

trash

cans outside can be full with

trash

all around them for days, even weeks. The elevator feels like its going to get

stuck

and probably needs mainte Review from Google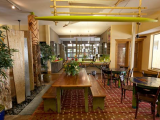 Sep 2018:
I've been living in the Z islander apartment complex for the past 3 years and I've

enjoyed

the experience. However within the past year or so they have undergone a

change

in management that I believe has made the place even better than before! Staff is always

friendly

and accommodating. Would

definitely recommend

to anyone looking for a

great

college living experience as it is also

close

to campus. Review from Google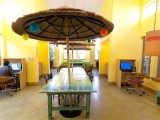 Sep 2018:
My first year

away

from home. Staff made the move in process feel seamless. Management is very

friendly

and helpful. The apartment is

nice

, with a

big

pool and very

close

to campus. Can't wait for the upcoming

events

and will definitely be signing again as long as I'm here. Review from Google
Sep 2018:
This place is

nothing

short of

amazing

. It should be advertised as a

well

functioning community rather than an apartment complex. There are numerous

events

that Z hosts throughout the year, and each one brings with it a sense of friendship and home that you

won't

find in too many other places. And if all this

isn't

enough to satisfy you, they have one of the most

friendly

and helpful staff teams you can find in any apartment complex. Review from Google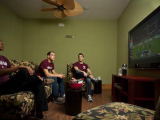 Aug 2018:
August 2018...management is

HORRIBLE

.

Poor

communication at every level. Find another complex who will treat you fairly. My daughter lived here and it was

ridiculous

how

unprofessional

they are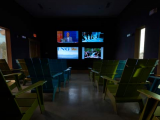 Aug 2018:
BEWARE

Model is an imaginative aspiration. This place is an Entomologist's delight

Cockroaches

, silverfish,

fleas

, centipedes, June

bugs

, mosquitoes, mites, wasps and bees… etc. abound. Can't rely on the shuttles but Like Johnny Cash, you'll hear that train a comin' morning, noon, and

night

. you won't miss one shrill whistle blow. Loved the 3, 4, and 5 am whistle blows –

sleep

in Saturday? Train Whistle says Oh H—No! Secure with the gates? they were out more than working. cameras don't record. Burglarized-

vandalized

- lease violated-Coincidences much? Obstacle course dodging dog

crap

,

garbage

,

vomit

, glass shards etc. Credit for power washing twice during my tenure -starting 9 PM and ended around 2:30 AM just in time for the 3 am train. All looks no substance –

filthy

disgusting

. continually entered my apt without consent or

notice

until mov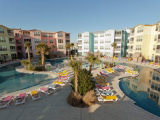 Aug 2018:
1 star

is too high for this company. Property management is no-responsive. My daughter's room is

unsafe

, and they have plans to fix it next week. In the meantime, they want her to stay in the

unsafe

room. She is in a 4 bedroom apartment with 3 rooms VACANT. They refuse to let her stay in one of the empty rooms. As a parent, I'm beyond frustrated. Management has yet to return any of my calls. For them to realize the room is

unsafe

, yet do

nothing

is

unacceptable

. Review from Google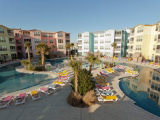 Jul 2018:
Honestly, 3 years ago I would be praising this place because I loved it, but after living here for this long I

cannot

seem to

get out

of here

fast

enough. In 3 years they have been owned by 3 different companies and I really

don't

know if this one will do any better than the last two and that's saying a lot since one got sued. A lot of these reviews may be real, but I

wouldn't

trust many of the 5 star reviews because they actually offered us a gift card incentive if we reviewed them online (and unfortunately I

fell

for it too). They make deals with some residents that they

don't

make with others, and then they'll try to come back on their deal. They gave my

old

roommate money off and told her she

didn't

have to pay for her dog, but then told me they could

not

make any deals with me, now she is currently

fighting

with the

new

owners because the Review from Google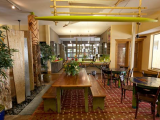 Jul 2018:
This is one of the

best

places that you could live. The management is

great

and the prices are even better! 10/10 recommend! Review from Google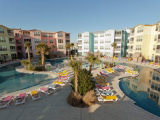 May 2018:
Z Islander has been

amazing

the last few years. I wish I could take it to grab school with me because it's felt so much like home. The staff cares about you and my neighbors have become some of my

best

friends. I've

enjoyed

all of the

events

, especially all the

free

food. The location has allowed for me to bypass a parking permit all

together

since I can hop on a bus and be on campus in just a few minutes. Z has been

good

to me and it's going to be

sad

to

leave

once graduation rolls around. I'd recommend it to anyone who is looking for an

amazing

housing experience. 1000/10 Review from Google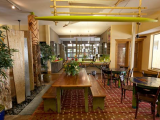 May 2018:
My friends and I have lived at Z

together

for a year now and there was no doubt that we were renewing when that time came around. We

love

the

events

that's the complex has for us and the gaming tournaments are really

fun

and I've won a few times. While I am able to use the theater for gaming, my girlfriend takes advantage of the massage chairs and sauna. The staff makes you feel at home and takes the time to listen if you have any

issues

. We

love

it here and plan to stay as long as possible. Review from Google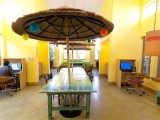 May 2018:
My daughter has lived at Z for 2 years now and we could

not

have found a better place for her. She loves all of the

events

and we

love

the gated community. We

don't

have to

worry

about buying her an

expensive

parking permit because she has two different bus stops to choose from at the property that takes her straight to TAMU. We also

didn't

have to haul furniture like washer and dryer and move it in, Z provided all of the furniture for her! Right now, she is taking advantage of the

free

tutoring and computer labs. As a parent, I

enjoy

knowing that my child lives somewhere that she feels

safe

and has

fun

. The staff is fantastic and so

friendly

. She will definitely be at Z for the remainder of her time in college. Review from Google
Apr 2018:
I moved here in August of 2017 and I have no

complaints

about the property! It is very

convenient

for me, since I

don't

have a car, and I have no trouble getting around and accomplishing my goals while living here. The staff is very welcoming and the maintenance staff is always on their toes! The residents are

great

and the property loves pets! They accommodate everyone and create a

wonderful

student and family living experience! Review from Google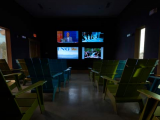 Apr 2018:
Living here was one of the

best

experiences of my college career! Unlike most places I felt like a part of a community. The staff are very

professional

and personable, and don't just treat you like "another lease". Management is decently

fast

on short

notice

situations. All around a

fun

environment to live in! Review from Google