Apartment Reviews
Back to Previous
Close Tab
Additional Reviews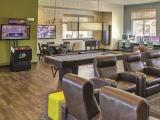 Sep 2019:
Love

the location, but man does the manager need an attitude check,

beware

of Victoria Evens. I have

never

met anyone so

unprofessional

. She acts like a high school mean girl and says stuff behind your back when youre walking out of the office. She

doesn't

know how to handle

complaints

, its a part of your job get over it. If you need any

help

with things make sure to go to anyone else.

Love

living here just wish they hadn't hired her.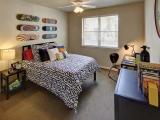 Jul 2019:
I've

never

had an issue with maintenance being

loud

or inefficient. Both work orders I submitted were handled within the day and resolved

quickly

.

I like

the gym and would use it over the A&M Rec center any day, being that it's

never

busy. Appliances

never

broke

down

on me, the fans in the bedrooms are really

nice

and strong (something I need in this TX heat), and I felt really

safe

here. Management is

decent

. You're right on the bus route so there's no need to drive to school. Overall, a

good

experience living here. It was also quite

easy

to re-let my apartment which was

nice

. Review from Google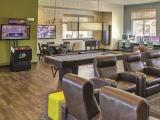 Jul 2019:
It was a

nice

place to live for my first year at college! The gym is always

clean

, staff is

friendly

. The only annoying part living here was how inconvenient maintenance was... there was many times where they would barge into rooms and start

yelling

they arrived from the bottom of the staircase. Other than that, it was a

nice

place to live at for the year. Review from Google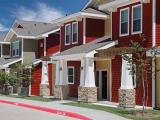 Sep 2018:
***Update*** I

knocked

it to three stars because the management has

changed

since I

left

this review. The

new

management is a downgrade. They tried to

blame

my roommate for things they threw out because they did

not

want to pay to replace the items. They made a roommate move instead of fixing an AC issue. Also, their e-mails are inconveniently

late

when they give you a time frame of when something needs to be done. I mean they emailed us with less than an hour to have something done by. Other than management basically stressing me out the first three weeks of move in everything has been fine. Hopefully

don't

have to deal with them again until I move out! I lived on campus my first two years at A&M and then I moved to this because it looked like a

nice

bridge from dorm life to actually living on your own. It is usually

quiet

but

I like

that t Review from Google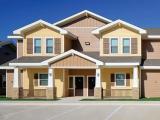 Jul 2018:
If you appreciate your privacy,

don't

live here. They barge into your apartment, and of course your room, whenever they want without even telling you what they're up to. They walked into my closet(?) the other day, and I am still wondering what they needed to do because there's

nothing

in there for them to check!

Well

, unless they wanted to check the wall and floor (?),

can't

complain

about that! But still, there was

not

a single

notice

!

don't

get me

wrong

, if you

don't

mind someone walks into your room and apartment every once in a while without your knowing, then I guess this apartment is a

great

place to live. Everything else is

great

, the maintenance is always

quick

when you request a work order. It's very

closed

to campus, which

I like

the most about this place. Though the stress over the parking is real. And honestly I'm

not

very

happy

w Review from Google
Jun 2018:
Great

place! Townhome is

clean

and nicely

furnished

. Office staff is

knowledgeable

and

friendly

. Maintenance handles

problems

rather

quickly

. Updated my rating. They are renovating the flooring but

haven't

communicated

well

with the current residents about the renovations Review from Google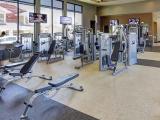 Jun 2018:
Do

not

get me

wrong

, this place is nicer than most others, but there are a lot of smaller

problems

with this place. Parking is

horrendous

(this was a HUGE

problem

for me) unless you pay an

overpriced

amount of $40 a month. My roommates and I had humid rooms along with a gnat

problem

shortly after we moved in. I just moved out and made sure to

clean

my room extremely

well

, I had people telling me I was doing too much, yet I was still

charged

for "

not

cleaning" things I specifically remember cleaning. Overall, I would

not

recommend this place

due

to the small but annoying

problems

. Review from Google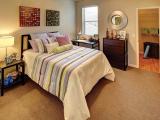 May 2018:
I would

not

recommend this property purely based on the way it is managed. The unit itself is

nice

(minus the couches that started to peel the day we moved in) but the management will invade your privacy any chance they get. Review from Google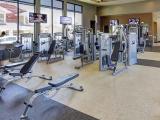 Apr 2018:
The amenities and management at U Club are tier one! This is my second year living at U Club, and I always feel as though I am assisted in the most

efficient

and

professional

manner. Furthermore, the maintainence workers are always very attentive and respectful of living space. Apply today if you're looking for off-campus housing in the College Station area! Review from Google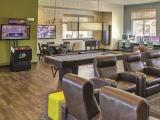 Apr 2018:
I

love

this place. It's

clean

, the staff are

great

and I feel totally

safe

all the time

. I

love

that its gated and pet

friendly

and if there's ever an issue all it takes is a simple phone call. Review from Google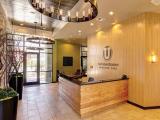 Apr 2018:
Love

Townhomes, lots of space and modularity with all the furniture. A full kitchen keeps me from eating out too often, and the living room has lots of space for friends to visit.

Great

proximity to A&M's campus, and an

easy

trip up to Blinn. And all for a

great

price compared to similar units in the area. 😊 Review from Google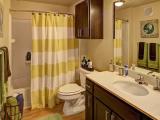 Feb 2018:
AWFUL

,

HORRIBLE

,

BEWARE

,

LOUD

Most ACC properties are

great

but

not

this one! Management is extremely

unhelpful

and leasing assistants are

rude

when you try to speak with one. Apartments are

nice

but management is absolutely

awful

,

not

worth the

hassle

. They will try to

charge

you for things handed in and for normal

wear

on things like flooring!!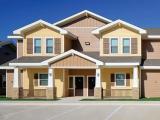 Jan 2018:
I lived on campus my first two years at A&M and then I moved to this because it looked like a

nice

bridge from dorm life to actually living on your own. It is usually

quiet

but

I like

that there is a Community Assistant available to call in case a neighbor gets too rowdy. The gated part is

nice

because it adds a safety factor that lots of complexes do

not

have. Each room is a

nice

size especially the closets. The gym is

amazing

and I

love

that I can walk to one instead of trying to go to the Rec on campus. The staff has always been helpful with a smile. This is a

great

place to live for college because it has all the

best

amenities. Review from Google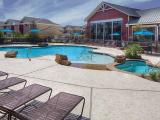 Jan 2018:
I have been living here since July 2016 and absolutely satisfied with my experience. The location is

great

and the price is right. A ride on the bus #36 takes 10 minutes to the campus and about 20 from the campus. The management is always responsive and proactive. If you have one of the light bulbs out in the bathroom, they will replace it the next day. However, some people find it

difficult

to deal with the train signal (I do

not

notice

it) or crickets in the middle of the fall (just put some nets on AC vents - the management provided them for us). Also, I only wish we were able to recycle at least cardboard, but the management tried to make it work before I moved there and it did

not

work because of carelessness of some residents. Overall, it is a

well

organized

community with

spacious

common areas and personal bathrooms for every resid Review from Google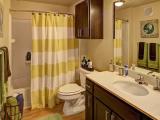 Jan 2018:
I have thoroughly

enjoyed

living at UClub in College Station. The staff is

amazing

and

very helpful

for all different needs and situations. It is

close

to campus, they fix general

issues

quickly

, and are

great

at communicating with the the tenants. The gym is

great

, it is

not

difficult

to have a dog here, and the study rooms are

PRIME

. The people who live here are

great

too. I

can't

say enough

amazing

things about this place. I have loved living here and I'd recommend it to anyone. Review from Google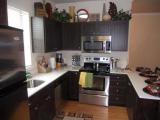 Jan 2018:
Living U Club has been an

amazing

experience! Every year it seems to just get better! The Maintenance team and grounds crew are so helpful and respond so

quickly

to any issue I may have, though it seems like the only

problems

I have are when a light bulb goes out. The property is very

well

kept, is extremely

clean

, and the amenities are

AMAZING

! The 24-hour study rooms are

not

only

convenient

, but have been a life saver for last minute group

projects

. The office staff is also incredible! They are so attentive and know every resident by name! Resident

events

show appreciation for us living at the property, but I honestly feel like us residents should be doing something for the staff instead! I have lived here for many years and have had an

amazing

time! I will

definitely recommend

friends and family attending A&M/Blinn to live here in the futur Review from Google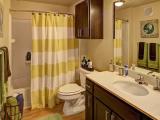 Jan 2018:
U Club is a

great

place to live! The management staff is fair and communicative, and the maintence staff is

quick

and effective. Most of the time, our work orders will be taken

care

of the same day they are submitted. The office and gym are always

clean

, and the apartment is

well

worth the rent. I've been living here for three semesters, and I have absolutely no

complaints

. Review from Google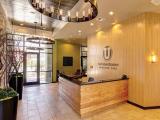 Jan 2018:
I've lived at these town-homes for 3 years and its been

great

! The management is incredible, the amenities are top of the line and

best

of all the community is super

close

to campus. My favorite part about this community is that it is gated and is very

safe

. I would highly recommend living here for a

high quality

college experience. Review from Google
May 2017:
This place has a

good

atmosphere that is until the train comes rolling by 20 times a day shaking your house and piercing your ears. The staff is

great

, but when your internet is so

slow

and goes out regularly putting in a work order no matter how

fast

things are fixed is still a

pain

.

Traffic

on Marion Pugh, holleman and George Bush always suck and the bus may

stop

right outside the property but when

traffic

is so

bad

it's faster to walk you may want to weigh your options. Overall the actual property is

nice

, but the amenities are sub par, the broadband speed is infuriating, and the train and

traffic

are much more annoying than you think it's gonna be. Review from 5/13/17 on Google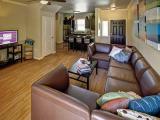 Mar 2017:
BEWARE

of extremely

loud

train whistle. There is a train crossing at back corner of property and the whistle blows multiple times throughout the

night

,

loud

enough to where I bought earplugs just to

sleep

through the

night

. Leasing office gets

complaints

often, but did

not

say anything about this nuisance before I signed on the dotted line. Review from 3/14/17 on Google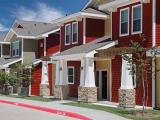 Feb 2017:
If you're looking for a

close

to campus and kind living community. I highly recommend living at Uclub Townhomes! The staff is extremely sweet to all of their residents and will

help

you with anything that you need. Review from 2/27/17 on Google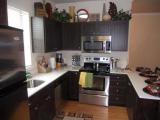 Feb 2017:
Been living here for about five months now and have been extremely pleased how this placed is established. Bookkeeping especially, they've been so helpful when I

can't

pay full rent each month. Had no

problems

moving in, the w

hole

townhome was cleaned and accessible since the move in day. Staff has been helpful and there when you need them. I couldn't be happier with the place so people who are

complaining

about certain things, especially the crickets, those are minor things that can always be taken

care

by staff and it was, there always there when you need them. Review from 2/20/17 on Google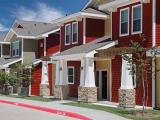 Feb 2017:
Great

living atmosphere with staff who actually

care

about your needs. Maintenance is super

quick

to come to your house and fix whatever

problem

you have. The gym is very

nice

and the pool area is

great

as

well

. The buses

stop

right outside the town homes and take you straight o campus as

well

. I highly recommend living here! Review from 2/5/17 on Google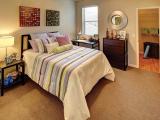 Nov 2016:
I loved living here and highly recommend it to anyone who is a student at Texas A&M!! It is only a couple of minutes from campus, and has a

great

spot on a bus route! The bus ride to campus is about 5-8 minutes, and you are the first ones to get off and the last ones to get on, so it is a win-win! If you have a bike, it is also about a 5-10 minute bike ride to anywhere on campus. (resident review 11/14//2016)
Oct 2015:
U Club is

amazing

and I

love

living here! It is very

close

to campus so I can easily ride my bike to my classes and also walk to the football games on Saturdays!!! The staff is incredible and everyone is very

friendly

. Its

awesome

because the community is small enough to get to know people, but

big

enough to still have

fun

and meet people when in the lounge or at the pool. Excited to live at U Club again next year :-) Review from 10/3/15 on Google