Apartment Reviews
Back to Previous
Close Tab
Additional Reviews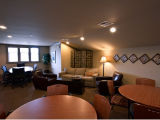 Oct 2019:
I

love

living here. Me and my roommates have had an

amazing

experience and we

love

the office staff. Sometimes there is a

problem

with billing but we have been helped out and had it fixed rather swiftly. Review from Google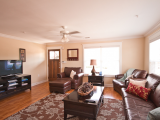 Oct 2019:
The Woodlands is definitely the place to be! It

doesn't

have that

weird

motel feel like other apartments. My apartment is so

spacious

, I feel like I'm living in a house! The amenities are

amazing

and the staff is SUPER

nice

! Review from Google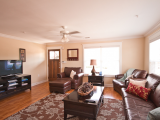 Oct 2019:
Move in could have been better but i

love

living here. there was a

bug

issue in our apartment which took weeks to take

care

of but

pest

control came and slowly but surely we got rid of everything and are

happy

now! Review from Google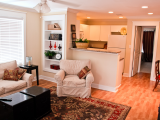 Jul 2019:
I would only recommend living here if you plan on fixing all your own maintenance

issues

. As someone who does now know how to, It was

poor

overall. The pricing was very

nice

, but we were told we were to get brand

new

furniture at the beginning and we

never

did. I would call almost everyday for about two months about it and eventually gave up and realized we were

not

going to get it. I would

not

have stressed about

new

furniture if our couches were

not

already

falling

apart

when we moved in. By the end of our lease our couch was so torn and the fabric was almost all gone. We did what we could and covered it with blankets to preserve it. In our storage closet there was leftover items from the previous renters. We asked for them to be removed but I just moved out today and they are still in the closet. I put in a work order when I first moved in about my toilet seat

not

being attached to the toilet and they

never

came Review from Google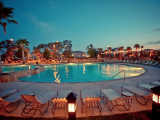 Jul 2019:
Ive lived here for a Year and haven't had any

issues

or if I did they were solved within 24 hours, the office staff is

great

!!

New

pool and amenities! Manny and Jon are the

best

office staff and really listen! 9/10

would recommend

living here. Plus, a

new

Chick-fil-A is being built 100 yards from my door step, cant

complain

. Review from Google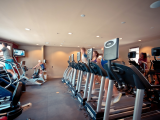 Jul 2019:
Has absolutely the

worst

roommate matching , possible. Matched my daughter with 2 21 yr

old

men, then they fix it by putting her in an apt with 2 21 yr

old

ladies who constantly interact with

drugs

and made the complex aware and without a

police

report they will do

nothing

. this isnt student living alone, its whomever they can get aa lease signed by. PARENTS

BEWARE

, they do

not

solve

problems

they create more Review from Google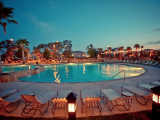 Jul 2019:
I have loved my time here at the Woodlands! My favorite part is that the woodlands is always trying to improve the experience for the residents through

new

amenities,

new

social

events

, or special signing deals. Review from Google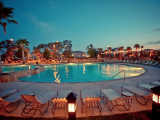 Jun 2019:
very helpful

staff!! Kendra did a very

good

job of assisting me in every way possible. very

nice

place.

clean

and

well

kept as

well

. Review from Google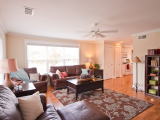 May 2019:
Love

/

Hate

relationship with this place. Loved the apartment and amenities, but dealing with management was a

pain

. Lived here for 3 years. My apartment was

NOT

move in ready. Carpet was black and you could

smell

the

urine

from previous pets. I asked them to replace it, and it took them almost 2 weeks because they simply "forgot" when the carpet guys came that same week (mind you that all my furniture was all over the place because it couldn't be moved into my

new

room yet). They still

charged

me that months rent, even though I didn't have a bedroom to live in

due

to the

nasty

condition it was in, and the

best

they could do was give me a $100 gift card for my troubles. Walls are super

thin

and you can hear EVERYTHING.. (literally I could hear my neighbors have sex and they would blast their music at like 3/4 am) I cleaned my apartment while moving out and made sure that walls were cleaned, but I was still

hit

with the +$250

charge

for painting (yet i thought there was a $90

fee

for painting the unit upon move in) Review from Google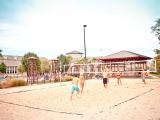 Mar 2019:
As a full time student I am always trying to find somewhere to do homework. Going to campus and running the

risk

of

not

being able to find a parking spot is an

easy

deterrence, BUT with the club house being newly renovated I am always able to find a QUITE area to do homework & drink my

coffee

!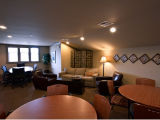 Feb 2019:
Howdy i typically

don't

write reviews about complex's but i felt like i should for the Woodlands of College Station. I

enjoyed

this complex very much. It has everything you could wish to have in a college apartment. I wanted to point out how

nice

their staff is and

very helpful

. I spoke to Katherine and she was super

friendly

and welcoming! I couldn't have asked for a better experience.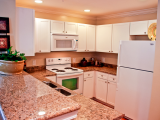 Feb 2019:
This complex is really

nice

. While touring the complex I was greeted by their

friendly

staff, especially Katherine, she was

very helpful

and informative. I would

definitely recommend

living here.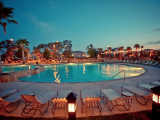 Feb 2019:
This place is HEAVEN! I have

never

been treated better. The customer service is impeccable. Katherine really made me feel at home in a foreign environment. I have

never

felt so ready for my stay here in College Station. Gig em Aggies!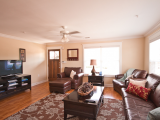 Feb 2019:
My experience at the Woodlands of College Station has been a

great

one! One of your employees (Ethan Plaisance) was extremely helpful with the leasing process and made it super

easy

for me and my roommates. I

would recommend

the Woodlands to anyone looking for a

great

living experience in College Station!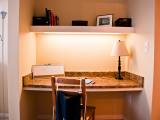 Feb 2019:
PLEASE DO

NOT

LIVE HERE! I have

NEVER

written a review for ANYTHING no matter the situation but I need others to know how this apartment was (and has been) the absolute

WORSE

. We moved in Aug'17. It was

nice

at first glance, but once we got to actually looking around and the details, this place was a JUNK. There were wires sticking out where the modem was and

not

only that, the router was just dangling from the wires as there was no surface for the modem to stand on. The doors to the washer and dryer were

broken

and so was the knob to the washer. A w

hole

chunk of carpet entering my room was torn off and I literally kept

stabbing

myself who knows what every time I walked into my room. One of my roommates had a

hole

in her bathroom which then led to

roaches

crawling all over her room, and my other roommates window would

leak

every time it rain Review from Google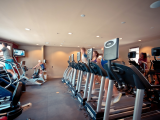 Dec 2018:
I'll have a 2 page MLA format essay written about the Woodlands in

due

time, but to any Transfer/Incoming student looking to live at the Woodlands. PLEASE read the reviews and TRUST them. Everything you're going to read is true. Don't

waste

your money and be

miserable

while living in this

awesome

town.

0 stars

if I was able to. Also, just wait for the "Hey (name)! We are disheartened that you have

not

been satisfied with your experience here." copy and paste message they post under every comment pretending to be concerned about the experience of their residents, instead of their money. Again, check the reviews, believe them. Asset Campus Housing has

failed

with this property. Review from Google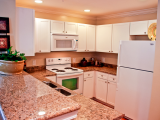 Nov 2018:
DO

NOT

LIVE HERE!!!! I wish I could rate this place lower than

one star

. I lived here for two years and

never

had an issue, but then they got

new

management and for the past 3 months I've had nonstop

issues

. Our AC didn't work for a month, they tried to tell us we didn't need a working AC because it wasn't "that hot" outside and that they couldn't fix it because they didn't know how.

Not

to mention, when maintenance would come (which they did basically every morning for a week) they would

knock

once and then just barge in. They walked in on my roommate when she was about to shower. I had

bugs

in my room and when I called and told the front office, they told me to go to Walmart and buy

bug

spray. They are always trying to overcharge me $30 for rent. Also, our

fire

alarms

keep going off and so does our actual

alarm

system. This m Review from Google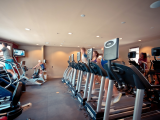 Nov 2018:
Great

place to live but the staff is cycled through like

crazy

. Also, if you have an issue make sure you speak to a manager. The front desk people will legit tell you anything to get you to

stop

talking to them while they do their homework. Other than that its a

great

place to live.

Awesome

location and super

close

to food. Review from Google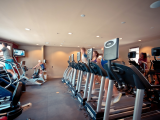 Oct 2018:
I lived here last year in a 4x4 and the amount of space we had was

great

. There were

great

amenities and the staff was typically pretty

friendly

. The couple of times I had

issues

, management were typically

quick

to respond. However, they do try to squeeze you out of money. They

charged

each of us a $90 cleaning

fee

at move-in yet the apartment was very

dusty

and

smelled

like fresh paint. Our dryer required at least 3 cycles before they would get remotely dry despite numerous work orders for it to be fixed. We were told to just

clean

the lint trap after every use (which we were already doing). Our fridge

went out

sometime during spring

break

to which we were told there was a part in the freezer that needed to be replaced.

Well

it

never

was so we endured the last 4 months with only our freezer (Luckily, we all had mini fridges anyway). The elect Review from Google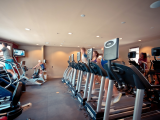 Oct 2018:
I'm a super senior at A&M and have lived at the Woodlands for the last 4 years. The staff has always been

good

, but since Manny started working there I have felt significantly more at home. He truly has gone out of his way in countless instances to make me feel like I matter to him and the rest of the Woodlands staff. I wish i wasn't graduating in December because I'm going to miss Manny's hospitality. Review from Google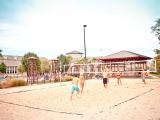 Oct 2018:
This place is

great

!! There is a

cool

pool, volleyball courts, pet

friendly

, work out room, and

best

of all a movie room!! 😱 Really

cool

place. The management is really

awesome

and helpful. There are also always some kind of give always you can enter in which is always

cool

because

free

things. Review from Google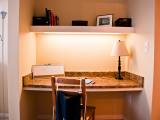 Jun 2018:
SCAMMERS!

Beware

before ever signing a lease here. They did

not

follow the terms of our lease agreement and we are owed $600!!! Don't believe them when they say you will receive a $50 a month utility credit. I had initial contact with Will Rogers on May 29th regarding this issue. I provided the copies of my documents on June 6th in which he replied "I'm working on a solution for this." Sent him a follow up email last Thursday, no reply. Myself and my daughter each

left

a message on Friday - no return call. I

left

another message on Monday - no return call. Unfortunately now it looks as if I will have to escalate matters because obviously I'm getting

nothing

but crickets now. I should continue to post about all the

issues

my daughter encountered while living here but I think I'll save those details for another day when I h Review from Google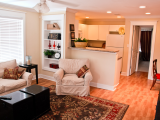 Jun 2018:
Some of the amenities are

nice

(like the pool) but they are overshadowed by the irresponsibility and unresponsiveness of the staff. They showed my unit to potential buyers when my roommates and I were out of town one weekend and when I came back (I was the first one back) there was a

dead

roach

in the kitchen that they had squished and

not

cleaned up, my AC settings were

changed

, and they had

left

lights on. This is just one example of many that show how

poorly

the staff treats their residents. We also had many

problems

with our air conditioning unit and heater throughout the year, and some of our work orders took weeks for them to fix. Review from Google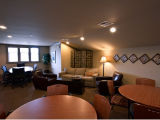 May 2018:
I have lived here for two years and have

never

been pleased with the upkeep of the amenities like the gym or pool, but this summer they say they will be starting renovations. I have a 12 month lease so I will be living here this summer. Starting May 8th the w

hole

Clubhouse will be

closed

, including the gym. Towards the end of the summer they plan on closing the pool for renovations. The Woodlands is

not

even offering a reduced rent for those of us living here during that time. I pay too much to live at an apartment with facilities like a gym and pool for them to

close

them. This is

ridiculous

. I do

not

reccomend living here to anyone because of the

poor

management and the

lack

of

care

for their current residents. Review from Google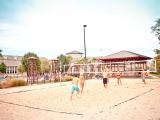 Apr 2018:
DO

NOT

LIVE HERE. Everything about this apartment complex is

horrible

. First off we have to pay a

fee

for cleaning and whenever we moved in our unit was

disgusting

and

dirty

. I did

not

even have a holder for my toilet

paper

. Also we have had various insects in our unit from

roaches

to lizards to

spiders

. I can deal with

spiders

and lizards but

roaches

are absolutely

disgusting

and they are huge. Also one day when it got cold the pipe above our unit bursted and completely flooded our apartment damaging a very

expensive

rug we bought and various other things that would

not

be replaced. I understand it isn't their

fault

but the way they dealt with the situation was

horrible

. Untilities are extremely more

expensive

than what my parents pay in their 4K square foot house and even though we

never

have our a/c or heat on they somehow find a way to c Review from Google