Back to Previous
Close Tab
Additional Reviews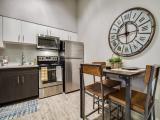 Apr 2019:
It's a really

nice

place. Maintanence has always been very

quick

for me and I've only ever had two things needing attention (

new

door batteries and

garbage

disposal stopped one day). Personally

never

had a

problem

with anyone on my floor being

loud

and I don't generally hear much

noise

from the street unless it's game day. There are a lot of

nice

amenities, I personally just use the

coffee

maker in the lobby I few times a week but everything else included is definitely

nice

. Review from Google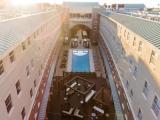 Mar 2019:
The environment here is very

good

. They have a Resort-Style Pool, a Fitness Center, a Computer Stations, a Club Room with Pool Tables, and even a Starbucks

Coffee

Bar! The staff are very enthusiastic. And the

perfect

thing is that it takes only a few minutes to walk to the campus. I am very

happy

to live here! Review from Google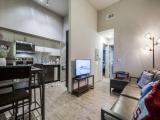 Mar 2019:
It's a

great

place to stay in. Very

friendly

and homely environment. Lots of activities for the residents. Staff are

friendly

, always available and willing to assist with any

issues

. Rooms are

well

furnished

with all the basic amenities. In essence, I recommend it to all looking for a place to stay within college station. Review from Google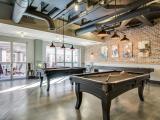 Mar 2019:
I just signed my lease here. The facility seems

nice

so far. We are super

close

to campus, and have

nice

amenities with the gym and pool. The rooms are pretty small, but

easy

to maintain. You're kind of sacrificing space for closeness to campus, but my roommate and I are super excited! The staff are really

nice

and informative, so you know what you're getting right off the bat. Review from Google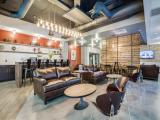 Mar 2019:
It is super

close

to Texas A&M and the gym is very

well

maintained. The rooms are

nice

and the staff is

lovely

. The maintenance sometimes takes a bit to get to requests. But altogether a

lovely

place to live. 😊 Review from Google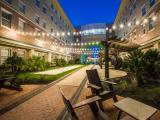 Mar 2019:
The Tradition is

awesome

! Everybody is super

friendly

and the rooms have everything a student could need to live comfortably and

efficiently

. Additionally, the complex's proximity to campus means I save $400/semester on a campus parking pass. Arguably the

best

value in town at this

good

of a price range. Review from Google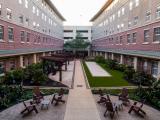 Mar 2019:
I have lived here for two years since right after the renovation and it has been a

great

place to live. I moved in my freshman year and the staff was super helpful and helped me out with a lot in these two years.

I renewed

for my third year because the prices are

great

for the location and the quality of the rooms. Highly recommend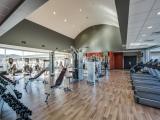 Mar 2019:
Super

convenient

place to live and has everything you need. The staff is also really

nice

! However, you might have to pay for

water

and electricity even though they say it's covered.

Not

a

big

deal tho, it's like $10 a month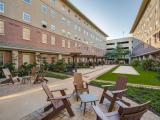 Mar 2019:
The Tradition is a

great

place to live! It's only a short walk to campus, which makes it

easy

to get to your classes. The furniture is very modern and the amenities (pool, computer lab, gym) are fantastic!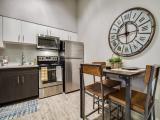 Mar 2019:
The tradition has

great

amenities and also

great

apartments though a little small. They have

very helpful

and kind maintenance and front desks workers. There's honestly

not

a lot to

complain

about and if I could I would give 4.

5 stars

just because it's better than 4 stars. If I would

complain

about anything it's just being able to hear

water

through the walls which honestly

isn't

that

bad

and you get used to it although it's definitely a little spooky in the beginning.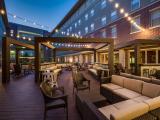 Feb 2019:
Employees are

very helpful

and

nice

, but manager is utterly incompetent. Utility bills are based on the entire apartment's usage so you will have to pay the price for others'

abuse

of resources.

Noise

at

night

is substantial, but reasonable given the location in Northgate. Gym is

great

. Things

break

a lot but you get what you pay for and work orders are fulfilled in a timely manner.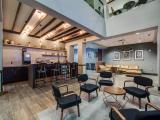 Dec 2018:
No hot

water

during holidays! Please

not

sign here to live and very

noisy

place. They

never

stop

people who have

party

and

screaming

until 2 am in the swimming pool. Review from Google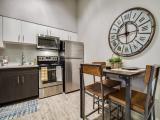 Dec 2018:
EDIT: Management fixed this in the Fall 2018 semester! Although any sounds

close

to the

fire

alarm

sound give me PTSD, I can at least

sleep

peacefully most of the times now. The

new

lease has

not

yet started, but I am already contrite in renewing mine. I can understand the newbies making mistakes and tripping off the

fire

alarm

, but the

new

guys have

not

come yet and the constant fallacious

alarms

have already begun. This is getting out of control, and God bless us all residents when the semester starts as this is going to worsen! Review from Google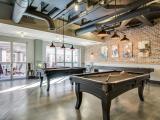 Dec 2018:
UPDATE (December 2018): The management has fixed the

fire

alarm

issue and in the past semester it has been totally under control. Constant false-

fire

alarms

: There is no better feeling than

waking

up to blaring

fire

alarms

in the middle of the

night

, and the adrenaline rush you get when you are forcibly woken is probably better than sky-diving!! So kudos to the management for giving us such an

amazing

experience. I guess the prisoners at Guantanamo bay

sleep

more peacefully than the residents here. The management has taken no measures to date other than sending an apartment-wide

notice

in

late

2017. It is high time they keep this under control. Review from Google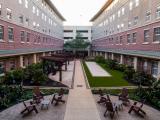 Dec 2018:
I lived here for 1 year and it was one

problem

after another. The staff seemed to be

friendly

, but it

didn't

end up being the case. First

problem

was that the

fire

alarms

went off

every day. My hot

water

did

not

work for the first couple of WEEKS so I was showering in FREEZING

water

. The people from "maintenance"

never

came to address

problems

. The rooms always felt like I was living in a cell, there are no windows in the living space. The amenities that they provide were

never

kept up to what they promised. They were advertising their Starbucks machine so much, but

NEVER

restocked anything. The garage was always so dark and

sketchy

, I

never

felt

safe

walking into the building by myself. The hallways always

smelled

like

rotten

food and

trash

. The stairwells always had

cigarettes

and dog

poop

in them. The

trash

chutes were beyond

disgusting

. M Review from Google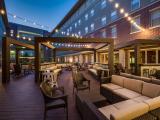 Dec 2018:
What ever you do DO

NOT

LIVE HERE. So many better places to live for a lower price like Park west

down

the road or even The standard

across

the street. They force you to pay for parking and It

sucks

a**. They don't have after hours

help

like a lot of other places and the rooms are super small. The purposely show you a display room that is bigger so that they

trick

you into just signing and then finding out later that your apartment is actually super small. DO

NOT

LIVE HERE ITS

TERRIBLE

. Plus they tell you that you have an allowance for utilities which is practically no existent so yeah

good

luck. Live anywhere that isn't the Tradition please. Hope this helps someone out. P.S the hallways always

smell

like bathrooms that haven't been cleaned in 19 years so yeah to each their own. Review from Google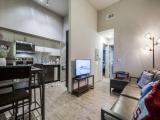 Nov 2018:
If I could

leave

a -1000 star I would. When I was first thinking about moving into The Traditions, they made everything seem so

nice

and

professional

, however; I got just the opposite. The tour guide said that no one(regarding the residents of the past year) ever goes past the utility limit. This year, everyone has to pay around $10-$20 dollars all of the sudden in the middle of the semester because they had a "

falling

out" with the company (APEX) they had previously till they scrambled to find a

new

company (simple bills). I signed a lease for apex,

not

simple bills, but the traditions will

not

honor that lease. I am

not

the only one

complaining

about this situation. When i first moved in, it took an hour for them to give me my key to my apartment because they "

lost

" my key. My carpet and wall got soaked because they needed to repla Review from Google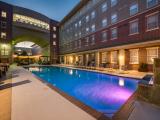 Aug 2018:
Be very careful signing a lease with this company. They will

NOT

work with you if you need to back out before moving in. We signed a lease almost 4 months before move in date and tried to

get out

of it 3 months before we were suppose to move in. They said we were responsible for the entire 12 month lease or we have to sub lease ourselves. I understand lease contracts and the legality of them, but this company won't work with you at ALL. I feel like I signed a deal with the devil... Review from Google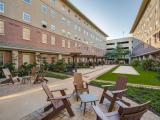 Jul 2018:
"

good

value for money" This is just about the lease signing, I have

not

yet moved into Tradition. But just wanted to give a

warning

, these guys are hecklers.

don't

believe them if they're telling you there's only one apartment

left

, there's a lot

left

for sure. Be wary of pressure tactics to push you into signing a lease. I ended up signing one with these guys, but I'm still hoping the management is better than my first impression. Edit : I've stayed here for a year now and I've had

good

experiences with the management. They are easily approachable and responsive. Also I'm satisfied with the value for money of my unit, the basic one. The gym is

great

, the pool is

clean

and the w

hole

place is kept tidy.

would recommend

for someone looking for their own room and bath. The only

concern

probably would be the area of the units, but that is a co Review from Google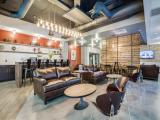 Jun 2018:
This place is THE

WORST

™ Every

horrible

comment here is totally true, I feel so

sorry

I

lied

to a girl who told me she just signed a lease here that she'd like it. Staff has a

horrible

attitude,

horrible

service,

nothing

gets taken

care

of (like work orders) The ceilings

leak

, the hallways

smell

, the garage

sucks

, strangers can get in here pretty easily lol. Someone was going to sell me an item and said they were already in my building.

Excuse

me? Lol

Free

food Friday's are the only vague highlight here. The

coffee

machine area is only maintained when they're showing this place off. Otherwise there's dog

piss

on the carpets in the hallways and other

trash

.

Not

to mention I've walked

down

my hall to see a large pile of

poop

greeting me :) The theatre is almost

never

used. No you can't rent movies downstairs, people at the front de Review from Google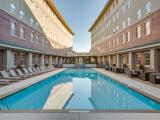 Jun 2018:
overall

good

experience at this apartment, what stood out to me was the service the CA's provided, always ready to

help

with whatever we needed! Review from Google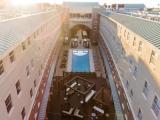 May 2018:
It is an

amazing

apartment. They have

free

food Friday's as

well

as

free

candy and

coffee

. The employees are extremely

friendly

and you only have one roomate which makes my life so much easier. We have our own private bedrooms and bathrooms as

well

. Review from Google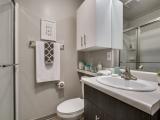 Apr 2018:
Ever since the renovation, this complex has be

wonderful

! The staff is really sweet and helpful and the rooms themselves are in MUCH better condition then before. The appliances are all brand

new

, so everything works

well

. My only

complaint

is that the doors into your bedroom are a keypad, instead of a regular key, and mine has given me some

issues

before. Otherwise, I would

definitely recommend

living here! Review from Google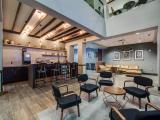 Apr 2018:
The staff has yelled at me I

don't

know how many times, the rooms are

poorly

lighted, they come into my room without permission, the stairwells are full of

urine

and dog

waste

(and has been there for 5 months without

clean

up), the carpets are all stained and discolored, and lastly the hallways always

smell

terrible

. Its called the "Trashy Trad" by everyone for a reason. The staff really needs to work on their attitude. It's on Northgate so it is so

loud

at

night

it's hard to

sleep

and

construction

wakes me up every morning. Maintenance takes

forever

and there is

barely

any

security

.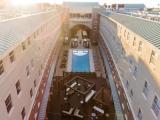 Feb 2018:
I

love

it here!

Great

staff! They make you feel welcomed and at home. The residents are all interactive and

nice

as

well

. The rooms are all

new

and fully

furnished

! As a current resident i was skeptic at first because of the size, but it actually isn't an issue. The apartments are cozy and i made my feel like home. The apartment location is convienient, probably a 3-4 minute walk to Texas A&M campus and a 8 minute drive to Blinn. Review from Google