Apartment Reviews
Back to Previous
Close Tab
Additional Reviews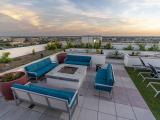 Jun 2020:
Live anywhere else. They've had COVID 19 in the building! They are greedy and could

care

less about anything but making money. Miguel the

worst

but he's the only person you can even get to talk to who shares the voice of the corporate greed. They don't

care

about college students or their safety, they just want to get paid.

Water

or air conditioning would be out for days and no relief. You can't ever talk to anyone other than college students who work there and have no authority. Live anywhere else in Bryan/College Station
Oct 2019:
"This review will be edited to better or

worse

rating based on their response": - After living for a month, maintaining Elevators is very

poor

. Elevators are "usually"

not

clean

and have

bad

smell

. They do

not

clean

them on a daily basis. I have

raised

the issue that they need to remove the carpets inside the elevators but they have

ignored

. It is causing the

bad

smell

. - There are

great

improvements on maintaining the facility and cleaning the hallways and elevators. - they have installed cameras in hallways and elevator waiting areas. - management and front desk staff respond immediately to requests. - Design of apartment is

nice

and modern. - Gym is one of the

best

things in this place. It got all you need for sure. - Front desk is

nice

and employees of front desk are so

nice

as

well

. Management team

is helpful

. - The hallway's carpet does

not

smell

bad

but has some spots. Review from Google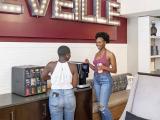 Oct 2019:
The Standard is a

great

place to live and the staff is

wonderful

! Maddie at the front desk helped me out one day and she was super cordial, very

professional

, and extremely helpful. The Standard is

lucky

to have her as an employee! The location is as

good

as you can get and the facility is very

clean

and

well

-maintained. Review from Google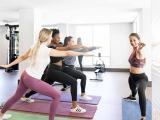 Oct 2019:
Wow. Where do I even start. Hope and Kailey were so

nice

at the front desk. They were

very helpful

when I had some questions about renewals. The customer service of this establishment is indubitably

unmatched

. Highly recommended. Review from Google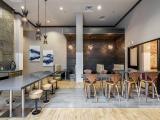 Sep 2019:
The staff has been helpful and

friendly

. It's just a

quick

walk

away

from campus so you won't get

stuck

in

traffic

on your way to class. The inside courtyard is also really

cool

and a

great

place to hang out. The gym is pretty sweet too. Review from Google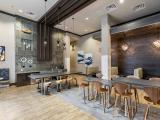 Sep 2019:
The location here is

great

for getting to the north side of campus as

well

as all of the restaurants

near

by. The two story gym is very

spacious

with lots of machines and equipment. Miguel who is on staff there has helped me a number of times with any work order that I need and the staff as a w

hole

has been very

nice

. 10/10 would stay at again. Review from Google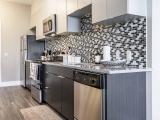 Aug 2019:
Just moved in. Already so many

terrible

experiences. We opted for early move-in so with the as-is agreement we figured it was our

fault

the floors and bathrooms were

filthy

(toenails/pubes,

dirt

/grim on both hardwood, carpet, and toilets/showers). However we were very surprised by the "exposed concrete" which we thought meant the room was unfinished (it's very ugly, the same walls as a parking garage) but after addressing the front desk we found this is actually an "aesthetic choice" - And something that the residents "got used to." We also had to put a maintenance request in the first day for the

clogged

shower drain. It fills so

fast

it's

impossible

to shower. But, days later, after cleaning everything ourselves,

nothing

has been fixed. We called about this and the

trash

situation and were told we'd get a call back with more information -

nothing

. Upwards of a week later, We approached the front desk on the subject Review from Google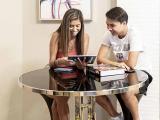 Jun 2019:
There's so much... I live here now... It could be

worse

, but the 3 am

fire

alarms

have annoyed me to a level where the Staff knows that each time it happens they will see my face. The staff is

nice

, but very uninformed... Only Brooke (the

unhappy

manager) knows anything and getting info from her us like getting

water

from a rock. Moses where are you? I could go on, and I'm sure many others have, feel

free

to check around... Also unless you got an early bird special, the Bang for Buck is sh*t... Especially with all of these Ratings dropping the social value (and therefore market value) with each Star (or

lack

thereof). Review from Google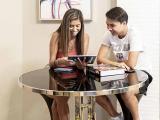 May 2019:
Love

living here! The pool is super

cool

and staff is really helpful! Definitely will be signing here again next year! Review from Google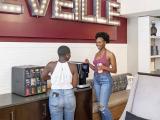 Apr 2019:
I came in a couple weeks ago because I had a lot of questions regarding my lease and Chase was there to

help

. He was able to answer all of my questions.

very helpful

guy! Review from Google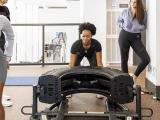 Apr 2019:
I went my second time and chase was there to greet me,

very helpful

and told me about all of the amenities. He walked me through the apartment and was a very

nice

and helpful guy! I

would recommend

living here. The place is very

clean

and it seems like the staff are

very helpful

Review from Google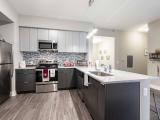 Apr 2019:
If you like

not

moving in on time,

nothing

in your apartment working, or just

love

the experience of

waking

up in the middle of the

night

to the

alarm

that tells you to evacuate multiple times a week. Then you have found your dream apartment, but for anyone who is sane you might want to look elsewhere. *hey guys here's the 7 months update: I'm awake at 3:30 am again because of the

fire

alarms

Review from Google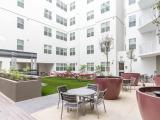 Mar 2019:
Very

professional

staff, the one girl Hannah was very

pleasant

to deal with.

Awesome

place!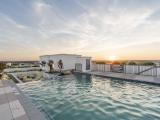 Feb 2019:
Awesome

service,

beautiful

facilities, super

clean

, a lot of amenities. And the most important thing very secure!!!

Love

this place!!! Review from Google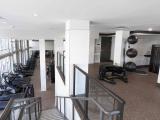 Jan 2019:
The people who work there are

nice

enough, but they don't represent the majority of the people who live there. People have thrown

trash

cans, fruit, and other stuff off the balconies into the courtyard, which wasn't finished until January 2019. I was told that they would have the earliest move in day, and that the apartment would be finished in May of 2018. It was

not

"finished" until July, but it wasn't actually finished. My roommate and I were given temporary accommodations because our apartment wasn't finished. We didn't get to move into our actual apartment until September, and we had 1 weekend to move our stuff. They forgot to plaster and paint a wall in our kitchen as

well

as one in my bathroom. Residents have

broken

the elevators multiple times, the

fire

alarm

is a regular occurrence and is usually around 3 am, and bikes a Review from Google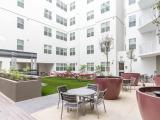 Dec 2018:
UPDATE. Heard about someone who just signed for the Fall. After the

STABBING

occurred she met with the managers to

get out

of the

contract

, in response Brooke Emery told them they could take them to court if wanted. THEY DO

NOT

CARE

ABOUT RESIDENTS.Hopefully since our rent apparently does

not

include

paper

for our printers, the standard is

not

advertising the printers as an amenity on tours, because according to their response,

paper

/printing is

NOT

an amenity.

Good

to know! What a

great

place to live! Review from Google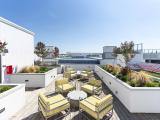 Nov 2018:
Every newer property has its ups and downs, but it's through trial and error that anything can get better! There may have been a rocky start since opening, but The Standard has done a

great

job of keeping us informed and providing to us. The staff is also

great

! They are super outgoing and understanding and willing to

help

with any questions you may have. I

would recommend

living at The Standard to anyone who likes

well

designed apartments and being

close

to campus and Northgate, because it's a

great

place to be! Review from Google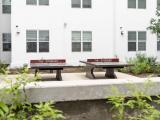 Nov 2018:
My friends and I signed our lease today at The Standard, and we couldn't be happier with our decision. The staff was

amazing

at making sure we were taken

care

of, especially Gunnar Hughes who gave us our tour and made sure all of our questions were answered. Would

definitely recommend

to other college students in the area who are looking for an off-campus apartment to live at! Review from Google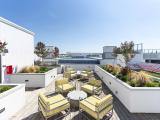 Nov 2018:
Do

not

live here if you

care

about safety! The

security

here is non-existent. Google "

stabbing

The Standard College Station" and you will find articles about a recent armed

robbery

that occurred here. The

final

police

report has

not

come out yet, but it has been alleged as a

drug

deal gone

wrong

. There were

cops

searching the vehicles and the garage when I came in. They had one suspect detained on a car hood. Apparently on my friend's floor, there was a heavy

police

presence. She said the

police

were there from about 7pm till after midnight. So whatever was going on had to have been

big

! The Standard does

not

have enough

security

guards for this large of a complex. They don't even have cameras in the hallways or interior of the garage. Review from Google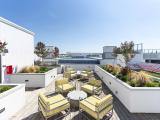 Oct 2018:
I

love

living here! The gym is

great

, and has a ton of different equipment for the residents to use. Also, the views from the rooftop pool are

amazing

, especially the sunsets! The student staff is always super

friendly

, and the manager, Meg, knows a lot of the residents by name! You really

can't

get better customer service anywhere else. Review from Google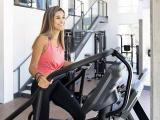 Sep 2018:
The Standard is

great

! I

love

the location, the

spacious

apartments and all of the amenities! The staff is incredibly

friendly

and is always super helpful with whatever I need. They go above and beyond to

help

with whatever issue or question I have! Can't wait to renew 👍🏼 Review from Google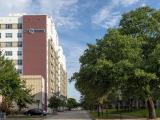 Sep 2018:
Please see yelp review in order to view pictures of The Standard that Google would

not

post. I've had similar experiences as all the other

negative

reviews posted here. In addition the garage is

awful

. There are no mirrors in the garage and I've witnessed multiple

near

misses. Someone

hit

one of the yellow concrete pillars in front of me trying to turn too

fast

. Be weary of any

positive

reviews of this place. Most likely these reviews are from management in a futile attempt at regaining credibility. Also,

not

one apology email has been sent out for any of our troubles. I believe pictures are worth a thousand words. You can see here the deplorable condition of the

trash

room which is

overflowing

into the hallway. Additionally, a picture of us having to evacuate at 1 am and 6 am the morning before classes started. Update: Unfortunately, G Review from Google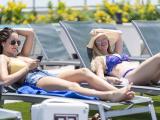 Sep 2018:
It's very funny how you defend the Standard... I know for a fact that you must work for them because if you were a resident paying for a "finished building" that is nowhere

near

done, you would

not

have this same opinion. Cut the

crap

about taking a

risk

, we were PROMISED and GUARANTEED that these things would be done and they still have yet to complete all of the apartments in the building or any amenity other than the pool. In addition, I have called the front desk (and visited it in person) many times, yet I

never

get any real results from the staff. Plus there is

never

a manager available, they all manage to stay busy with future residents throughout the day, instead of taking

care

of their current paying customers.
Aug 2018:
1. The

fire

alarms

are going off because people are pulling them,

not

because of a

malfunction

. 2. College is all about "preparing you for the real world".

Well

, this is it. Things

don't

often get done on time. Deadlines

don't

always get met. Sometimes, things happen that are out of the control of people's hands. If you signed a lease for a building, THAT WAS

NOT

COMPLETE YET, you made the conscious decision to take that

risk

that it might

not

get done. If you wanted to guarantee that you would be moving into a finished apartment, then you probably should have signed a lease with one that has been completed. 3. The staff has been

nothing

but helpful and

courteous

when any issue arises that a resident might have. They will bend over backwards for you if you simply ask them for their

help

. If you are having any

issues

with them, you might find Review from Google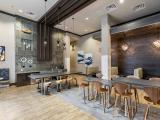 Aug 2018:
I've had similar experiences as all the other

negative

reviews posted here. In addition the garage is

awful

. There are no mirrors in the garage and I've witnessed multiple

near

misses. Someone

hit

one of the yellow concrete pillars in front of me trying to turn to

fast

. Be weary of any

positive

reviews of this place. Most likely these reviews are from management in a futile attempt at regaining credibility. Also

not

one apology email has been sent out for any of our troubles. I believe pictures are worth a thousand words. You can see here the deplorable condition of the

trash

room which is

overflowing

into the hallway. Additionally, a picture of us having to evacuate at 1 am and 6 am the morning before classes started. Review from Google