Back to Previous
Close Tab
Additional Reviews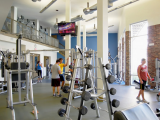 Feb 2019:
Do

NOT

Live here I am

warning

you . First off let me say this is the

worst

living experience I've had in College station . The first day we moved in the townhomes located at the lofts we didn't receive a mail box key which was fine at first but 6 months in we didn't receive anything and heard

nothing

from the front management so I went and asked if we will ever get them and they said they won't be giving them out this year , which is very inconvenient because I don't know who is sorting through my mail and most importantly they

lost

a very important

document

that had sensitive information and nobody knew where it was . Also there is no

garbage

dumpster in this area so they just let

trash

build up right in front of your door which is

filthy

. Maintenance takes

forever

to complete your request . And they can

never

seem to find your packages either which is just very frustrating at times when you have been waiting for a while Review from Google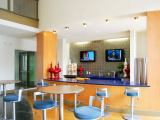 Feb 2019:
Spacious

apartments with

average

quality.

Okay

management compared to most. Be hesitant to live here if you have a

nice

vehicle as someone attempted to

steal

my motorcycle first few weeks of living here and apartment lacks adequate

security

cameras in parking garage. They do follow through with

events

.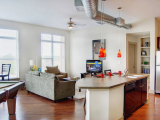 Feb 2019:
DO

NOT

LIVE HERE! Reviews are

fake

- which is

illegal

- and they bait people by offering them gift cards and food- which they

don't

follow up on. My roommates and I were offered a $200 gift card TWO years ago when she signed, and we

never

received them, even after multiple trips to the front office. Management is EXTREMELY

RUDE

, incompetent and have

bad

attitudes. They really need to work on hiring people who

don't

roll their eyes at you. They constantly

lose

your packages and accuse you of having already picked them up. The wifi

breaks

down

all the time

, and the

water

in the shower gets cold after 5 minutes. It's a

dirty

,

old

, and

run

down

place to live with really

bad

employees. Review from Google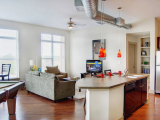 Jan 2019:
My

best

friend and I signed our lease a year ago today, and we renewed our lease for another year in November! Madison at the front desk is always so sweet and welcoming to us whenever we need a package or anything at all really. The managers, Carl and Mallory, are so hardworking and truly

care

about everyone's experience here. We know that we can always count on them to

help

us if we ever have any

problems

. The maintenance guys, like Victor, are also EXTREMELY helpful and have saved us from our

smoke

detectors more than once! We

love

the people here and have definitely found a home at The Lofts. :) Review from Google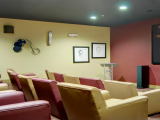 Jan 2019:
The Lofts At Wolf Pen Creek is literally the

best

place

away

from home, they have a

friendly

staff and everyone treats you with respect. while living at the lofts I have been helped tremendously by the staff especially Nikki Barnett, she has a

great

attitude and always keeps a smile on her face. Nikki has also been a

great

LISTENER, she always keeps in contact and makes sure everything is going smoothly if you do

hit

a bump in the road most likely she will find a solution. all in all, I just want to say thank you to the staff including the maintenance KEEP UP THE FANTASTIC WORK. Review from Google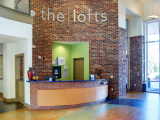 Jan 2019:
I just recently moved into The Lofts and I

love

it! I especially appreciated the

help

I received from Avery!! She was prompt and extremely helpful in resolving my issue. Review from Google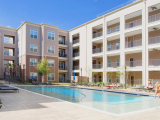 Jan 2019:
I recently moved into the lofts and so far my experience has been

wonderful

. The

best

part of the experience is definitely Madison and Bridget, two very

nice

girls at the front desk. They are always

very helpful

,

easy

to talk to, and

care

about your experience. Madison gave me a tour of the place. She is very

nice

and helpful, and makes the Lofts feel like a resort; I

fell

in

love

with the property after just a few minutes. Its very homey,

not

loud

at all, has many

great

ammenities, has its own bus

stop

, and the staff is

great

. Sign at The Lofts. Review from Google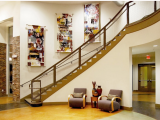 Jan 2019:
I've lived here at The Lofts for about 2 years now and I

love

it! The staff is

very helpful

, and they go above and beyond to

help

out their residents. Madison has helped me out tremendously this year to ensure that I've had

good

living experience and I

can't

thank her enough!

Love

the location, it is very

convenient

and you can get just about anywhere within 10 minutes! Also having a bus route really helps out too!

Amazing

amenities, gym is

well

kept up, and in the summertime the pool is incredible! I will

definitely recommend

The Lofts to my friends! Review from Google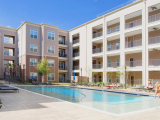 Dec 2018:
I absolutely

love

my experience at the lofts! They have came a long ways and the

new

managers are

great

. I was having

issues

, and Nikki and Dathan were very prompt to get it fixed!

Best

place to live, you're

not

just a money sign to these people!!! Review from Google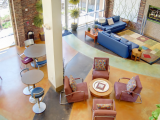 Dec 2018:
Living at the Lofts has given me the chance to be able to grow as an adult. It is just the right distance from school and basically anything in the College Station / Bryan area. The access to a bus onto campus helps a lot with finances. The staff is

wonderful

! They are the most energetic, kind, and all around

great

people you could meet. Madison, Carl, Wes, Bree, and Courtney are some of the nicest people you'll ever meet. Glad I

am renewing

for the third time with the Lofts.👍 Review from Google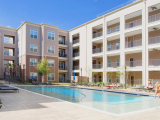 Oct 2018:
If you want honesty from management and

good

customer service, someone you can trust, this place is

not

it. They are very deceptive and would

not

recommend living here. There is way better places to live than at the lofts.

don't

fall for their trap, sign elsewhere! Review from Google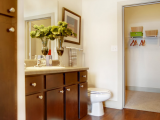 Sep 2018:
Management and leasing staff are very

friendly

and attentive, as

well

as the prompt maintenance staff! I've

enjoyed

my time living here and would highly recommend it for students. They're very accommodating, provide

wonderful

amenities, and are

happy

to work with any requests. There's a lot of

events

and opportunities to meet others, along with

plenty

of activities to make you feel at home. The parking garage is a huge plus, and the complex feels very secure.

Love

The Lofts! Review from Google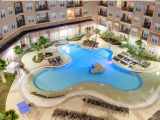 Sep 2018:
The management has been

very helpful

and any maintenance requests were handled

quickly

. They have a lot of

events

for residents and the amenities are a

nice

bonus. They are very cooperative with any

issues

you have and try their

best

to solve them. Also the staff is very personable and remembers your name. The location is also ideal for my needs as a student. The

trash

service is very

efficient

and come every day at 8pm. They also have a bus route that

runs

right next to the apartments which makes transportation a breeze. The area has

plenty

of restaurants, parks, and even a mall. I

would recommend

living at the lofts of Wolf Pen Creek. Review from Google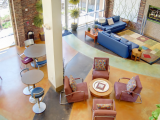 Aug 2018:
To be honest, my experience with the lofts was

terrible

, the management is just a

never

-ending bunch of clowns, the attrition rate is

amazing

with a

new

face every week. The manager hides in the office

doesn't

want to engage with people. Communication is

zero

. STAY

well

away

from this shambles you

won't

regret

it.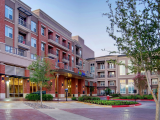 May 2018:
The place is

decent

but management is

terrible

! I've only been here for four months as a subleaser and I've yet to have a

good

experience with them. They

charge

you for things unexpectedly and without much detail. Working with the staff was

impossible

. I've

never

had calls or emails returned, and I hear something different every time I attempt to contact them. The only manager that worked with me

quit

because of the disorganization. They will jip you however they can. Heed the reviewers' warnings. Review from Google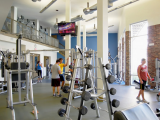 May 2018:
Overall is just ok.

Good

location and

convenient

furnished

apartment. However, there are many

problems

about the system and management. For example, I got the

problem

with my reserved parking

fee

. I called, emailed, and stopped by the leasing office for at least 10 times. Until now, there is still incorrect balance

due

shows in my account. We are students and we have many things worth to do at this time, but definitely

not

worth to spend that much time to do what the managers should do. Review from Google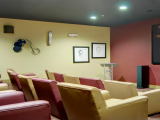 Mar 2018:
Overall

I like

these apartments, the staff is

friendly

especially Stephani she is kind and helpful. I live in the 2 Bed 2 Bath it is a

good

size the only reason I'm

not

giving it

5 stars

is that when we first moved in the apartment was

dirty

, which we

didn't

like because the w

hole

point of someone moving in mid August and paying for the w

hole

month was so the apartment could get

clean

. But after we told the staff that it must be

clean

they immediately got to it. The staff has

never

let me

down

they are always ready and kind. The lofts are in the process of remodeling certain areas like the gym and also the computer lab which was one of the reason why I decided to live here again. The lofts are always giving

free

food which is a bonus. Wi-fi is

good

, bus route is

great

, and residents are

friendly

. It's a

good

place and

good

price. Review from Google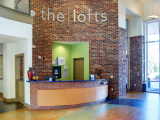 Mar 2018:
The rates are a

good

but electricity is

not

included. The location of the apartments is a

big

bonus since there is a lot of stores like HEB, Target and the mall are

near

it along with the fact that the bus take you to HEB itself but the location also seems to affect your cellular providers signal. I have Verizon, being one of the top cellular companies, and still have

bad

signal. The wifi is

good

enough once you're connected but your device sometimes randomly disconnects or takes a while to connect automatically. A lot of parking spaces are reserved and therefore it is sometimes

difficult

to find a

convenient

parking space at

night

. Overall, its a

good

place to stay its pretty calm, the rooms are a

good

size the maintenance service is

great

the living room and kitchen are a

good

size and

well

furnished

as

well

. Review from Google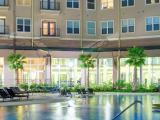 Mar 2018:
Overall The Lofts is a

great

place to live. The staff is extremely

nice

and answers any questions you have right

away

. Maintenance calls are answered

quickly

and repairs are usually done within the same day or next day, unless there is a lot of calls which happened during move in but is understandable. Prices are on the higher end but its a

good

place to live. Review from Google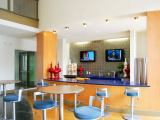 Mar 2018:
The lofts is a

wonderful

place to live! I lived there my freshman and sophomore year. Having a bus route that

quickly

gets you to campus is a

great

luxury! Being

close

to the park is also

great

for people who like to

run

! I also

enjoyed

having covered parking for my car. Review from Google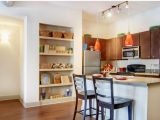 Feb 2018:
I'm definitely renewing here at The Lofts!

Great

customer service and the

new

management is superb! All maintenance requests are tended to in a timely manner. Hallways are being cleaned regularly and looking much better! The gym is being remodeled and I

love

not

having to

leave

the propert to go to another gym or pay for a membership. I

love

the

new

free

Starbucks machine and

free

printing as

well

. I am very pleased with this apartment complex. Review from Google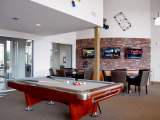 Jul 2017:
Thank you so much for the review! We

love

having you as a resident!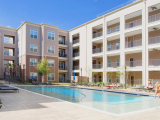 Jun 2017:
I think these are absolutely gorgeous apartments & as

well

Lofts. I think the minute you move in you feel as if you are living at a resort to the

beautiful

swimming pool &

nice

quietness that they take pride on here. I also

love

the Theater Room, Computer Room, Gym, Parking Garage. I think the staff is absolutely

amazing

& so helpful with anything you need. The Loft itself is absolutely breathtaking it's very

nice

& definitely a

great

price. I

would recommend

anyone to live here, it's the

best

decision you could make. Whoop!! Gig Em!! Review from 6/2/17 on Google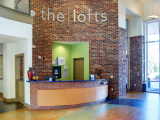 May 2017:
DIRTY

: there's been

vomit

in the stairway for two months now, there is often

broken

glass in the parking garage that stays there for months. We keep our apartment

clean

but we still get

roaches

. We had an ant

infestation

(on the 2nd floor, because they live in the floor and walls.) Maintenance Requests: take

forever

SECURITY

:

SUCKS

! The gates and doors are often

broken

, things get

stolen

, people who

don't

live there use the gym and pool.

Bad

part of town.

NOISE

: The

fire

alarm

system is

screwed

up so it goes off

all the time

, often at 3am. Review from 5/30/17 on Google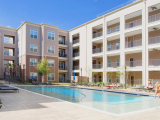 Apr 2017:
I'm

not

sure why there is so much negativity but I would highly recommend The Lofts at Wolf Pen Creek. We have the larger 2-2 with rooms on opposite end of the apartment with the sitting area and the kitchen in the middle. I've

never

had

problems

getting results from management. The location is

convenient

to shopping, bus routes and the Universities, A&M and Blinn.