Apartment Reviews
Back to Previous
Close Tab
Additional Reviews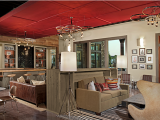 Sep 2019:
I am very disappointed with the level of customer service at this place. My son moved in 8/19/19 with over an hour wait to get keys. Then the furniture package that was part of the rental agreement was

not

in yet. Almost a week later and still no furniture! Completely

unacceptable

!!! I have called the office multiple times and no answer. I have also emailed with no response from management. Rent should be prorated

due

to their

lack

of fulfillment of rental agreement. We certainly paid our rent on time; therefore, this place needs to hold up their end of the bargain! The management needs to most definitely improve in many areas. Customer service should be first and foremost improved and

quickly

. Still no furniture and someone called me over a week ago and promised me that my son would have his furniture package the next day and still

nothing

!! I have contacted an attorney and made him aware that The Cottages are in breach of the

contract

Review from Google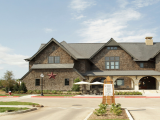 Aug 2019:
I've lived here for 3 years. The past two years, the leasing office stayed out of the way of things, and for the most part, things went smoothly - the place is

nice

, and the maintenance mostly does their job, so as long as you

didn't

have to interact with the leasing office and management, you were fine. This year has been a totally different story. The leasing office

lost

my roommate's lease twice, and I had to spend about 2 months practically begging the front office to do their job. They

won't

answer the phone - I've even tried sitting in the front office and calling the phone. I WATCHED the guy at the leasing desk pick up my call on the phone and drop it back

down

so that he

wouldn't

have to answer it. This

wasn't

when they were busy - this was just a random afternoon this summer when I was trying to make sure they

didn't

put me in a house with a dog because my roommate is

allergic

Review from Google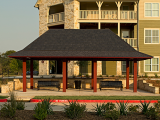 Aug 2019:
I

can't

say enough how much I've

enjoyed

my short time living at the Cottages. The office staff are always

friendly

and helpful, and the management team has gone above and beyond to

help

me out with extenuating circumstances. I

love

my 1 bedroom apartment, especially with the

nice

view I have of the pool. The amenities are

great

, the gym is always

clean

with little to no waiting for equipment, and the pool is

awesome

on a hot Texas day. Overall I'm glad I decided to go with this apartment and I'm looking forward to spending my last year at A&M here.

Big

shout out to all the managers who helped me out, thank you guys! Review from Google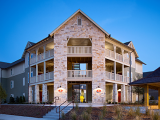 Aug 2019:
The Cottages are a

nice

place in appearance, however I am sharing our experiences upon getting our daughter moved in yesterday 8/18/19. I have had

issues

with getting the phone answered when I called, I

never

get a returned phone call. Upon arrival our daughter had to wait 2.5 hours to get her keys(I can relate to the chaos when so many are trying to get their keys) however there needs to be a more

efficient

system in place. Upon getting to her place along with her 4 other roommates, there was

trash

at the back door, the place was extremely

dirty

, the stove had grease that was evident, the microwave was

broken

, the fridge was dented and

dirty

, the place

smelled

like total dog, furniture was missing, the carpet was very

dirty

, the bathrooms were

not

clean

, there was a

leak

underneath the sink, the walls and baseboards were

dirty

and needed paint, lots of dog hair everywhere. It was

not

move in ready by any means Review from Google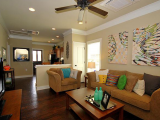 Aug 2019:
My daughter loves the cottages and I

love

the

new

management. Every time I have called, the staff is so

friendly

and helpful. Victoria has always helped me when I had concerns about rent and Faith and mysti went above and beyond to

help

my daughter get a spot last year. Thank you cottages Review from Google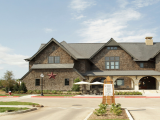 Jul 2019:
My son has

not

moved in yet and I am very disappointed on this place. I have been trying to reach some one at the office since Friday (today is Tuesday) and it has been

impossible

. I have called about 12 times at different times and no luck either. I find this very

unprofessional

because they should have enough staff to be answering phones. They are a

big

apartment complex and the rent is

not

cheap

, so the least they can do for their tenants is offer a

good

customer service. God forbid my son having an emergency while living there, they would be no

help

. We signed an early lease

contract

for my son with the understanding he was getting roomed with his friends. He requested the people he wanted to room with when he first filled out the application, We visited the premises several times and mentioned the office personnel about rooming with his friends. Each time they would guarantee him that Review from Google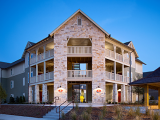 Jul 2019:
Management is absolutely

RIDICULOUS

. I haven't even moved in yet, and they already roomed me in what I DIDNT SIGN FOR. AND they put me with three random people,

not

the three I requested. They also

never

ever answer the phone.... You can go in and try and get something done and they're

nice

BUT they will

not

get it done. They'll say "

okay

we'll send you an email" and

NEVER

DO. Review from Google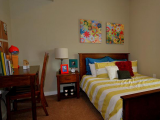 May 2019:
Let me paint a picture for you.

Mold

, spewing from vents.

Rats

, running around the floor. Management that didn't

care

. Hooligans driving around the property blasting music. Burritos and

broken

beer

cans floating in the pool. I was awoken some

nights

to the sound of

rats

running around my walls and floors, and other

nights

from groups of college kids parked in the street blasting music from their cars. This was followed up by an unresponsive maintenance team and a lacking

security

department. This was a typical day at the cottages of college station. I gain

nothing

from exaggerating, I only want to share the truth. I counted

down

the days till move out. I can confidently say that this was the

worst

place I lived at in college station for the sole fact that I

worried

about my physical health and mental

well

being consistently. Don't live here,

not

out of spite of the port complex, but for your own safety. Review from Google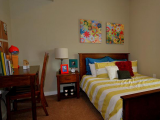 May 2019:
Larry was a

great

help

.

Excellent

customer service skills and product knowledge.

Great

asset to the company. Looking forward to moving my daughter in the fall. Review from Google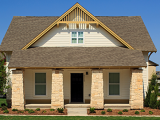 Apr 2019:
Its a

great

place to live. Everybody is very

friendly

and helpful when needed. I signed on for another year

great

place to live Review from Google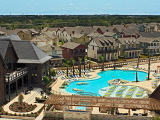 Apr 2019:
Honestly I don't live here, cuz I don't have a chance because of their

disrespectful

,

arrogant

leasing manager. I literally feel that I got

fooled

by her. Some of my friends want to do the short term and some want to do the full year. First time they said they can do this with 150 premier. However next day we came, they it's gonna be 200!!!Fine we accepted that , but the third time we got there the manager said they're out of short time lease and she had to report to the property to let them open more, and the premier could be 200-250!! She said they sent a

wrong

message that they still have short term, because she weren't there last time. Come on it's your job to make things right whether or

not

if you're in the office. She said it's gonna take one week that she will response to us. Now guess what, it's Friday and she's

not

in the office again!!! And she won't reply any email we sent her Review from Google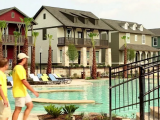 Apr 2019:
9 of my friends were just trying to ask about short term lease there. The staff kept telling us different stories. Faith Farmer the manager told us to wait for some days yet, a w

hole

week passed and we called the front desk only to be told that she was

not

at the office. I

don't

know what future they are looking for themselves. But I definitely will

not

consider this place anymore in that the way they are dealing request is taking too much time.

Bad

service. Review from Google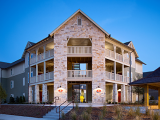 Mar 2019:
The cottages are

NOT

pet

friendly

and do

not

under ANY circumstances do anything to keep your pets

safe

or in a

clean

environment!!!! NOBODY is

happy

with how the cottages management handles their property or any of their costumers. They will say or do anything you want to hear to keep you "

happy

". Review from Google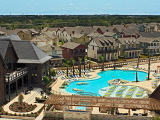 Mar 2019:
Mike and Colton are

amazing

members of the staff at the cottages! They have a huge dog park! And lots of dogs around property! All the dog park owners are friends.

Great

community for dog owners! My dogs are extremely

happy

living here! Review from Google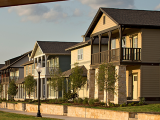 Mar 2019:
This place is a

great

place to live. Neighbors are

friendly

, maintenance under the

new

management is

quick

and dependable, and the workers working at the club house are

very helpful

for your questions and

issues

. Trying to re-lease was stressful, but the staff, especially Caroline, helped immensely with the process. My only issue is the internet here. It can act shoddy at times, and it's very weak. Overall, however, this is a

great

place to live. Review from Google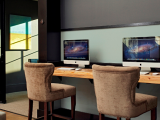 Mar 2019:
I used to

hate

the

old

management when I moved here my sophomore year, but this

new

management will

not

want you to

leave

! I

love

the

new

management! Used to

never

get any maintenance done but now they damn

near

respond an hour after you place it!

BIG

SHOUTOUT TO MS VICTORIA HICKS!

Best

person ever! If you ever have situations she is willing to work something out with you! I currently live here for two years now and already renewed for 2019-2020 year! SIGN HERE SIGN HERE SIGN HERE! Also I

love

the

security

guys here. Even tho I

throw

large parties at my apartment once in a blue moon, the

security

always work with us and don't just be

rude

and rowdy like how it is with other places. As long as you're civilized and don't

go off

the

wrong

way.

Love

this damn apartments man! LIVE HERE I PROMISE YOU YOULL

LOVE

IT!!! Review from Google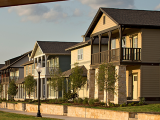 Mar 2019:
Be prepared to invest in your own router because they have the

worst

internet. It will give out randomly and

stop

working. Half of their treadmills don't work and a lot of their workout equipment is

outdated

. It's also very hard to get in contact with them. I have tried to

leave

messages on their phone because they don't ever answer calls and no one tries to call back.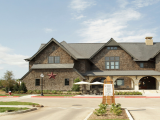 Feb 2019:
As a current resident at the cottages I can tell you that their customer service is absolutely

terrible

.

Not

only do the people working the front desk suck (bc they're young and could

care

less) their higher level employees are

terrible

as

well

. I have tried to reach them countless times but I get

nothing

back. The first 4 weeks here they did

not

answer a SINGLE CALL. I've been trying to get better internet speeds here when absolutely no one there will

help

me. The manager said he would send a email to the service provider and they would email me. I will be waiting for that email in my grave. The AC in the house

sucks

, especially if you live upstairs. They have fixed it twice but it's still the same. About the only thing that is

good

ab this place is that it is really

friendly

for dogs. Once more - their customer service

sucks

. Review from Google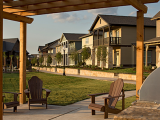 Jan 2019:
I had the

WORST

experience here from the day I picked up my keys until the day I turned them in. My ceiling

leaked

from rain and got black

mold

and the maintenance men's solution was to PAINT over it. Our fridge

broke

. They gave me the

wrong

keys to my house and

never

gave me a mailbox key. We had to put in at least 4 maintenance request to get anything done and even then it took several weeks.

Not

to mention all the

break

ins and public disturbances?????? Also, one time at a pool

party

the cottages put on a guy got so

drunk

he threw up in the pool and they let people continue to swim in it. And it still wasn't cleaned the next day. The pool was

disgusting

and they hardly ever cleaned it.

Disgusting

. If you

love

your kid, don't let them live here. Review from Google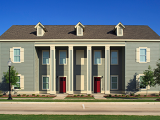 Jan 2019:
I had to edit my review because personnel almost

never

answers or returns calls! This month I was

charged

two

late

fees

and I paid the same day as I've paid for the last year and a half. I've been trying to call to find out why and had no luck. There have been other

issues

that my daughter had to go through with their

security

company. I no longer recommend this place for students. Review from Google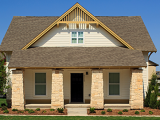 Nov 2018:
The Cottages are

beautiful

!

Great

location Had a

wonderful

experience touring with Natalie! She was

very helpful

and answered all our questions. Review from Google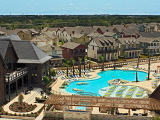 Nov 2018:
I

love

the cottages! Victoria is a

wonderful

manager to work with that puts you first and will

help

with your

issues

right then. Alex handles all my

issues

with the utmost respect and Kaili is very detail oriented when it comes to our leases and will ensure we get the

best

deal. I know in the past there have been

bad

reviews, but with the management they have now along with the front staff that is

friendly

I genuinely feel welcome and appreciated. The parties are

awesome

and there have been a ton of

cool

giveaways. Bottom line, I think this is a

wonderful

place to be! Review from Google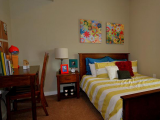 Nov 2018:
- 9/18 - I lived at this complex for 3 years. I graduated (and moved out of the complex in August 2017) and I am being

harassed

by a collection agency over $100 for carpet cleaning which The Cottages has

never

notified me about (they have all the necessary phone numbers and addresses to reach me). The

best

part about this? The Cottages told us we needed to pay for carpet cleaning (Which we did and I have proof of). After that, no balances have ever shown up on my resident portal as unpaid, or on my move out statement.... until now somehow. Be careful of these

shady

business practices when moving out of the complex, this can greatly affect your credit if gone unnoticed for a long period of time.

don't

be a victim of this. -10/31 - PS. I

can't

respond to the Owner's comment, but y'all have all necessary information to reach me at any time. I'm Review from Google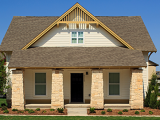 Oct 2018:
My daughter moved in to start the school year. This property is very

well

kept. The complex was extremely large. All the buildings were pleasing to the eye. My only

concern

came at nightfall. The lighting between the buildings was insufficient. Walkways were dark, or

poorly

lit. I advised my daughter to be aware of her surroundings, especially at

night

. She has a stun

gun

with a light. I have her give it a

test

stun while walking from the parking lot. I

didn't

see any

security

on the property, but this facility appears to be

safe

. My daughter loves living here. I'm very pleased with her choice. Review from Google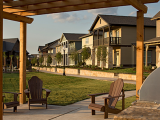 Aug 2018:
The managers are

amazing

,

nice

, and hard working! They do a lot for residents. Maintenance calls could be a little faster, but I understand that's it's move in time. My daughter feels

safe

there and that's what matters to me! Review from Google