Additional Reviews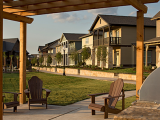 Jan 2019:
I had to edit my review because personnel almost

never

answers or returns calls! This month I was

charged

two

late

fees

and I paid the same day as I've paid for the last year and a half. I've been trying to call to find out why and had no luck. There have been other

issues

that my daughter had to go through with their

security

company. I no longer recommend this place for students. Review from Google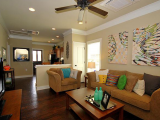 Nov 2018:
The Cottages are

beautiful

!

Great

location Had a

wonderful

experience touring with Natalie! She was

very helpful

and answered all our questions. Review from Google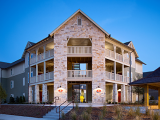 Nov 2018:
I

love

the cottages! Victoria is a

wonderful

manager to work with that puts you first and will

help

with your

issues

right then. Alex handles all my

issues

with the utmost respect and Kaili is very detail oriented when it comes to our leases and will ensure we get the

best

deal. I know in the past there have been

bad

reviews, but with the management they have now along with the front staff that is

friendly

I genuinely feel welcome and appreciated. The parties are

awesome

and there have been a ton of

cool

giveaways. Bottom line, I think this is a

wonderful

place to be! Review from Google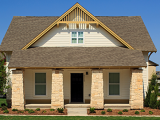 Nov 2018:
- 9/18 - I lived at this complex for 3 years. I graduated (and moved out of the complex in August 2017) and I am being

harassed

by a collection agency over $100 for carpet cleaning which The Cottages has

never

notified me about (they have all the necessary phone numbers and addresses to reach me). The

best

part about this? The Cottages told us we needed to pay for carpet cleaning (Which we did and I have proof of). After that, no balances have ever shown up on my resident portal as unpaid, or on my move out statement.... until now somehow. Be careful of these

shady

business practices when moving out of the complex, this can greatly affect your credit if gone unnoticed for a long period of time.

don't

be a victim of this. -10/31 - PS. I

can't

respond to the Owner's comment, but y'all have all necessary information to reach me at any time. I'm Review from Google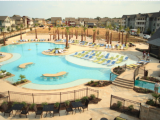 Oct 2018:
My daughter moved in to start the school year. This property is very

well

kept. The complex was extremely large. All the buildings were pleasing to the eye. My only

concern

came at nightfall. The lighting between the buildings was insufficient. Walkways were dark, or

poorly

lit. I advised my daughter to be aware of her surroundings, especially at

night

. She has a stun

gun

with a light. I have her give it a

test

stun while walking from the parking lot. I

didn't

see any

security

on the property, but this facility appears to be

safe

. My daughter loves living here. I'm very pleased with her choice. Review from Google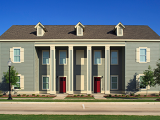 Aug 2018:
The managers are

amazing

,

nice

, and hard working! They do a lot for residents. Maintenance calls could be a little faster, but I understand that's it's move in time. My daughter feels

safe

there and that's what matters to me! Review from Google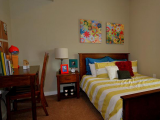 May 2018:
Billing/Accounting is

horrible

! I get billed incorrectly multiple times each year (several times have been double billed for a given month). It is

impossible

to get an email to them, phone calls go un-answered, voice messages

left

are

never

returned, even after I speak with someone...they

aren't

able to

help

me...and the person who does have the ability to correct their error

never

contacts me back. I

don't

know if they are understaffed, too large, staffed by underskilled persons, or

poorly

operated/managed,. Review from Google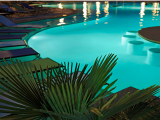 May 2018:
Absolutely

terrible

apartment complex. DO

NOT

LIVE HERE. The cottages is

terrible

about getting back to you whenever you have questions, they have tried to over

charge

us months in a row. It also have a very trashy reputation. The apartments/cottages themselves have so many

problems

, have

not

been taken

care

of and were

disgusting

when we moved in. We have had so many

problems

with them as

well

as everyone I have talked to who lives here. Review from Google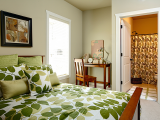 May 2018:
Maranda helped me with my lease and was very

nice

and patient through the process. I

love

living here! Review from Google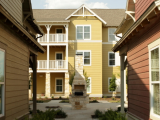 Apr 2018:
Mostly student housing. It's very

nice

,

furnished

,

quiet

,

spacious

,

not

far from stores, shops or the center if town.

Nice

amenities- spa style pool,

nice

gym, individual study rooms along with a game room. Short term leasing as

well

. Review from Google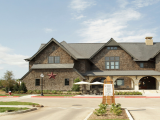 Feb 2018:
This was my first place to check out and afte looking at other places, this is where I decided to sign.

Not

only does the property have a homey feel to it, but the staff and managers a super

nice

too! Alex Owens was the agent that helped me and was

great

. I had some other questions and the one of the managers Nikki, couldn't have been better at answering the 100 questions my mom and I had. If you want a

great

place to live, look no further than The Cottages. Review from Google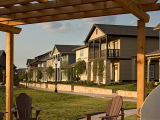 Feb 2018:
I loved my time at the Cottages. Unfortantly I'm graduating, otherwise I would renew again. The staff is really helpful and so is the Managers. The leasing manager Nikki is super helpful and

friendly

. When she worked at the front desk, she would always greet me with a smile and truly cared. Review from Google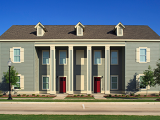 Feb 2018:
UPDATE: A 3 year

old

can handle money better than the Cottages' management. My room was given to me

dirty

- The carpet is absolute rubbish. The living room had a huge roly-poly

problem

and we even found some termites, however as soon as we got rid of the furniture that was provided by the cottages, the

problem

stopped!

Gross

! Bring your own furniture.The gym is

not

well

maintained. The pool is overcrowded in the summer with people that

don't

live in the cottages. The residential

garbage

pick-up system is inefficient and there is no recycling available. There has been many

break

-ins, my entrance sticker fails, code to get in no longer works. Front office

help

is somewhat

decent

, all my maintenance

issues

were taken

care

off fairly

quick

. I

don't

spend too much time at my house and it will be a

pain

to move to another place, which is why I have Review from Google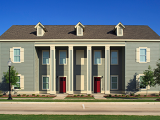 Jan 2018:
The students who work in the office are

nice

and try to be helpful but you

cannot

get in touch with management ever. I've been emailing someone for the last three months with no response. The apartments are

nice

but walls and ceilings are

thin

. Review from Google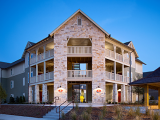 Dec 2017:
I loved living at The Cottages, everyone was super

friendly

. I especially remember Nikki Barnett, she always welcomed me at the front desk with a smile and simply cared about the residents. That is super hard to find now days. I

would recommend

to anyone and defintely ask for Nikki to

help

you out! Review from Google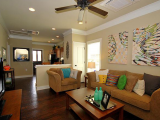 Dec 2017:
I recently went and visited The Cottages of College Station and I was greeted with open arms and

friendly

attitudes as I entered the room! Libby Dinkmeyer should my family and I around the property and provided us with all kinds of information. She truly knows what she is doing and is a

great

asset to the cottages! We were also very

impressed

with how

well

maintained the clubhouse and grounds were along with the amenities. You can defiantly guarantee that I would

love

to stay at the cottages. Thanks again Libby! Review from Google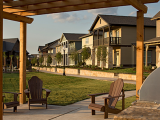 Nov 2017:
The people that live here are so

nice

& chill. I met some of my

best

friends here and honestly

wouldn't

want to live anywhere else. Super

nice

amenities and the staff are super sweet! 10/10 recommend Review from Google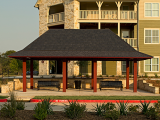 Nov 2017:
I lived in an apartment last year with three other people and we all had

issues

with the management office. The people at the front desk acted as if they didn't want to be there, were very dry and

unfriendly

, and requests or questions would often go

ignored

. It's generally

not

the

worst

place you can live, but for the

expensive

rent you pay monthly, you'd hope that The Cottages' staff treats you decently and the office is moderately

organized

. The maintenance guys themselves were really

nice

and tried their

best

to fulfill maintenance requests, but the office was just

hell

. Literally anybody could go in pretending to be you and ask for your apartment key or your personal information (SS # and everything) because no one at the office seemed to give a damn. Definitely wouldn't recommend for that price. Review from Google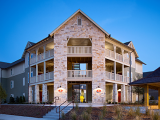 Oct 2017:
So far I have loved living at the Cottages of College Station! The pool has been a

great

place to have

fun

and meet people. The management has been very

friendly

and prompt! I

love

having the 24 hour printer in the clubhouse and

easy

access to

clean

study rooms. Nikki and Stephanie have been extremely helpful with my move in process and making sure my requests are met!

Love

it here! Review from Google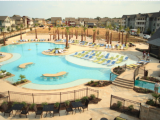 Aug 2017:
I lived at The Cottages my first year in CS as a junior at A&M and I'll be very frank with you about what to expect from this place: 1) Complete and utter

disrespect

from the management, including Amy Bennett, Blake Williams (who has apparently since been fired) and the crew of incompetent students that work in the front office. There are a few

good

folks in that office, but they are few and far between. In particular, Amy Bennett is the rudest person on the planet. I've witnessed her berate residents, parents and employees on several occasions. Very trashy. The way that the residents and even some of the staff are treated at this place is despicable. 2)

don't

trust this incompetent group to effectively match you with a roommate, even if you only need one to complete your group. They will probably match you with a convicted felon, like I wa Review from Google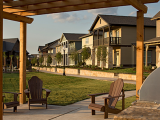 Jun 2017:
The Cottages is a

wonderful

place to live and I have

enjoyed

this entire year. Any

problems

I had were solved very

fast

. The maintenance supervisor is a

great

guy and takes

care

of any

problems

or issue with a

professional

attitude. I give the Cottages a 5 star and the staff 7 stars! Review from 6/4/17 on Google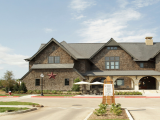 May 2017:
This is my first year living here and I couldn't be happier! The management has been very patient and helpful with all of my questions and concerns. I would

definitely recommend

living here for a

great

off campus living experience. It

doesn't

get much better than The Cottages! Review from 5/12/17 on Google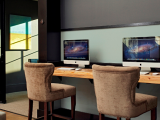 May 2017:
Terrible

management. A worker

hit

my truck with a golf cart and for the last month I have

not

been able to get anywhere on a resolution with them. After a month of calls, emails, and going into talk to the management I kept getting the response of "we'll have a resolution tomorrow". It's been over a month and they still

haven't

made right on the situation.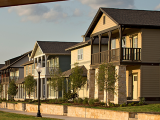 Apr 2017:
The units are

nice

. The community is mostly college students and very upbeat and laid back. Management is a

nightmare

at the beginning of your stay. Other than that, no other concerns. It's a

nice

place to live if you can handle management and

noise

levels sometimes. Review from 4/24/17 on Google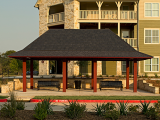 Mar 2017:
The Cottages of CS is the place to be! The style of the homes are so cute! The Cottages are one of the biggest student housing places to live, there are several different ways you can live in their floor plans. With the cottages being one of the biggest

noise

is

never

really a

problem

, unlike some places. Its a like a student neighborhood with

great

amenities! They always having

free

food and

friendly

services. The Cottages will

not

let you

down

when it comes to your expectations. Review from 3/25/17 on Google