Additional Reviews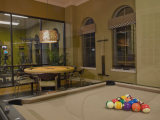 Aug 2019:
UPDATE: I reached out to Parkway via the email address they provided to my initial review located below. I was instructed to fill out a form outlining the concerns I had and someone should be in contact in 1-3 business days.

Well

it's been a week and no one has responded. Once again, I do

not

advise living here as there are other complexes within the area that provide better conditions at a fair price. This place is extremely

overpriced

for the conditions of the apartment. I lived in a 2 bedroom 2 bath townhome and the foundation was slanted so the only door that shut was the front door. Because of this, a lot of air escaped and skyrocketed our electric bill. They

charge

you for literally anything when you move out including lightbulbs ($2 a piece). When I moved out I checked every lightbulb to make sure they worked and even

left

a spare and they still

charged

me. My family and I deep cleaned the apartment and they

charged

$10 to

clean

the dishwasher that we already cleaned Review from Google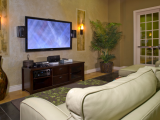 Aug 2019:
Incredible staff! Very reasonable! Prices for the bed space is a

STEAL

.

AMAZING

floor plans for the

cheap

price. Upbeat Maintenance, get things done

fast

. Putting people first and

great

customer service!!! Keep it up! Can't find it anywhere else!! Review from Google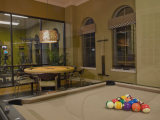 Aug 2019:
My Daughter was

charged

for a blind replacement and light bulbs. We took pictures and the blind was just fine when we

left

that apartment for the last time. There were no bulbs out! This is outrageous to

charge

these college students these

fees

when they may

not

know any better than to dispute them.

Shame

on this complex! If I could give them no stars! Review from Google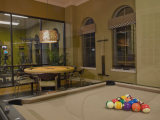 Aug 2019:
Parkway is

awesome

!! I lived here for two years and it felt like home. I recently moved out and i was so

sad

to

leave

my townhome. The staff is

awesome

and are always there for you!! I highly recommend parkway :) Review from Google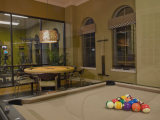 Jul 2019:
I came to visit Parkway Place on and Kerstin was absolutely fabulous showing me around and answer all my questions in the short time I had to visit. The townhouse felt very welcoming with high ceiling and the

spacious

room is definitely a plus! Review from Google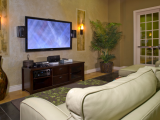 Jun 2019:
I was attempting to obtain an important Census interview at this place. Review from Google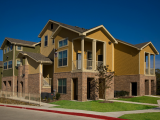 Mar 2019:
I came to visit Parkway Place on a whim and Hannah was absolutely fabulous with helping me! She was able to answer all my questions and show me around the complex in the short time I had to visit. The apartments felt very roomy and the memory foam couches and beds are definitely a plus! Review from Google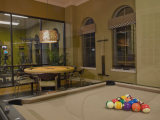 Feb 2019:
When I had come to tour, Samantha led it and she was very kind and informative. She made sure I had all the information I needed to make a decision and answered any question I had. She really did seem like she knew what the heck she was doing. The property is

beautiful

for a fair price. I

would recommend

this place to anyone.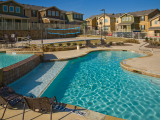 Feb 2019:
I've lived here for the past year, and for starters, it hasn't been a pleasurable experience. When I walked into my apartment for the first time, I could easily tell how

dirty

the floor and carpet were. We've had multiple

issues

with almost all of our appliances, including our heater emitting

smoke

when turned on, the dryer

not

working, the

garbage

disposal

leaking

, etc. Plus, maintenance takes

forever

to do something when I've submitted a service request, and most of the time have had to been called back more than once to finish a job that could easily have been taken

care

of one time. My last issue, which is most pressing, is the

cost

of electricity. My roommates and I have been getting

charged

an additional 50-60 dollars worth of electricity individually, even though we

never

have appliances running and we always usually have the lights off. All I'm saying is you could save much more money and live somewhere more cleaner without the

hassle

.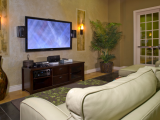 Feb 2019:
The staff is very welcoming and

always willing

to

help

you out!! The complex is in a

great

location

close

to campus as

well

! Review from Google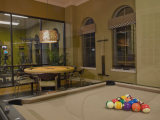 Feb 2019:
The layout of the townhome wast v'ry impressive and i did

enjoy

being tour'd by hannah. The $600 utilities dealeth wast a

big

selleth'r. Review from Google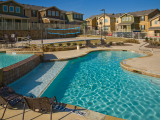 Feb 2019:
The service was very

good

here, Hannah offered us drinks and candy so that was a plus, definitely go to here she's the realest one. Review from Google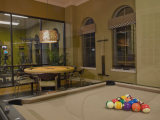 Feb 2019:
Hannah was

very helpful

when giving us a tour of the 4x4 townhome. She was honest and told us everything we wanted to know Review from Google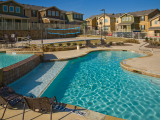 Dec 2018:
Staff is

friendly

Tim took the time with us around the place even in the rain. I am completely satisfied with my experience here and completely comfortable with my kid staying here while attending school. Review from Google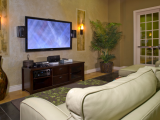 Oct 2018:
Alright, here's my completely honest review. I have lived here for around 2 months. Before I lived here, I lived at University Trails which was basically

across

Harvey Mitchell. That was the

worst

experience that could've happened in my Freshmen year. They were just

awful

. So coming in I was

not

a very

happy

camper. I held resentment against apartment complexes after that. I came in for move in day and it was really streamlined. You went

down

a line of table doing signing certain things, getting your keys, etc. I was in and out in 5 minutes. Went to my apartment,

unlocked

the door and found it was pretty much

spotless

. Kitchen Some of the cabinets squeaked but

nothing

a little WD-40 can't fix. There is no Pantry at all. Since I have a 2-bed to myself I just used one of the closets.

Plenty

of cabinets in the 2-bed. Comes with a table and Review from Google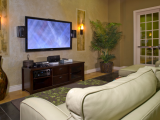 Sep 2018:
I've been a resident at this apartment complex for 3 semesters and I truly

recommend no

one ever signs here ever. My biggest

regret

was resigning a lease. The entire apartment complex is just

horrible

. To begin, my move in date was supposed to be in

late

August of 2017 (when I first lived here) but told my parents that they didn't have the apartment ready yet. How could you

NOT

have the apartment ready? You do realize I am living out of my car and then boyfriends apartment until I move into my own place I spent WAY too much money on? How can you guys

not

be responsible enough to simply get a room ready? Continuing, I had to live out of my car the beginning of the semester until the staff felt it was "ready" for me to move in, even though I pay rent. Once I moved in, appliances were

HORRIBLE

.

Nothing

like the demo apartment they show yo Review from Google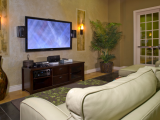 Aug 2018:
DO

NOT

LIVE HERE. The entire way this place operates is structured to rip you off and make you pay $$$. The other reviews are lies. This place is

nothing

but headaches. I have lived in College Station for 4 years and this is by far the

worst

experience I have had. First of all, they will show you a "Demo Apartment" that will be

nothing

like the actual apartment you live in. The demo apartment has

decent

appliances and is in

decent

condition, however, the apartment I received was

dirty

throughout and the floors, walls and appliances are very depreciated. The parking here is extremely

limited

and if you

don't

purchase a covered parking space (additional monthly

fee

) you will have a long walk to your apartment if you're

lucky

to find a spot. Additionally, it is one thing after another with the management here. This place is a

nightmare

when it Review from Google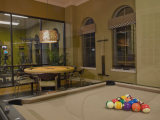 Jun 2018:
I moved in August 2016 after being referred to the apartments by my roommates. One of my roommate's moms was a realtor and she insisted that she looked at every complex in College Station, and now I'm curious as to how she has her license because this is hands

down

the

worst

place to live. To begin, on move-in day there were people still cleaning the apartment downstairs and we didn't even have carpet upstairs so we got to share the place with the maid and the maintenance men all day long. Soon after moving in, I noticed that the "

new

appliances" they advertised were actually

old

and in pretty rough condition. For example, our burners on our stove don't sit correct, so pots and pans lean on the stove and

nothing

gets cooked evenly. I wouldn't dare send anything

down

the disposal, as it has

never

worked properly and backs up our s Review from Google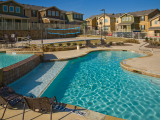 Apr 2018:
My girlfriend lives there and I absolutely

love

visiting! The staff is always so

friendly

and the community just feels so

safe

! 10/10

love

this apartment complex!! Review from Google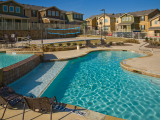 Apr 2018:
Tim is freaking

awesome

and made it super

easy

to get everything locked in for us today, and the property is sweet. Looking forward to spending next year there. Most

definitely recommend

Review from Google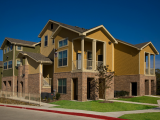 Mar 2018:
The school bus is really

slow

to A & M. Sometimes I need to wait 30 minutes this semester. last semester was

good

. staffs are really

nice

and

friendly

. Room repair is really

quick

. Review from Google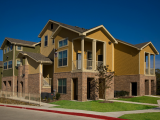 Feb 2018:
Super

nice

staff! They have been super helpful in all our needs! The amenities and the location is so

convenient

and

amazing

! Would definitely give this place a shot if you are looking for a place to live! Review from Google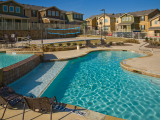 Jan 2018:
Coming from a small town, to the City of College Station has been a

fun

experience, and a lot has to do with the home my roommate and I chose. They have

great

prices, monthly activities, a

good

variety of work out equipment, tanning area and a

great

pool area! It's a few miles from the University and a

good

15 minutes from Blinn! The complex even offers shuttles to and from the campuses! Review from Google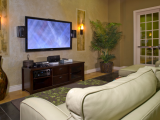 Jan 2018:
I have only been living here for a couple months now, and I have

not

had any

problems

with my unit or the staff. The clubhouse is a

great

place to get stuff done and computer access is always available.The staff is very

friendly

and helpful with any questions that I have. I did a random roommate match, and the staff couldn't have done any better. I get along with my 3 other roommates whom I got really

close

with. I am very pleased with this apartment complex that I have renewed my lease for the next year. Review from Google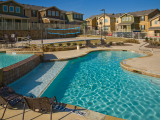 Jan 2018:
I've lived here for around six months now and am honestly very

impressed

with the property and the front office staff. Maintenance requests are usually handled within a couple of days and every issue I've had has been handled in a timely manner. Lauren is my go-to person and is so

knowledgeable

about the leasing process as

well

as the property itself. Andre (sp?) Is also

always willing

to

help

and answer my questions. I'm always

impressed

by their friendliness and willingness to

help

. I'm always greeted by name when I walk through the office door, which is something that

doesn't

happen when living in the mega complexes. If the gym were bigger with more updated equipment and the kitchen area a bit bigger, this complex would rival the huge complexes in the area as far as amenities go. However, the

furnished

apartments, covered parking option, hu Review from Google