Apartment Reviews
Back to Previous
Close Tab
Additional Reviews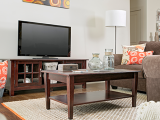 Oct 2019:
When you move out make sure

not

to do a

quick

check out. If you do they will place all sorts of cleaning

charges

on your bill even though you

leave

the room as it was. A

cheap

way of siphoning money to fix their perpetually

broken

elevators. /shrug Review from Google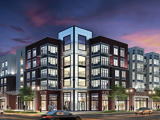 Aug 2019:
This is going to be my 3rd year here, and the place is

falling

apart

. The elevators are always

broken

, the printers

never

work, the doors are jammed, the ceilings

leak

, the front desk staff is inconsistent with leasing info, etc. The only reason I'm still here is the location is really

convenient

for Engineering majors without a car and there is one consistently

nice

maintanence man. Review from Google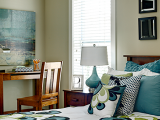 Aug 2019:
Kyle and Meagan from Northpoint Crossing were incredibly helpful in assisting our family during the process of transitioning to this complex. They were

friendly

, responsible, and sensitive to a situation that we have. While adhering to policy, they went the extra mile to make sure our kids needs were met. Review from Google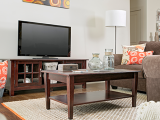 Jul 2019:
Austin is a

great

employee! Very patient and understanding. Helped me with needs of moving out.

5 stars

because of him! Review from Google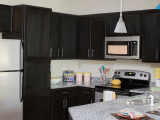 Jun 2019:
don't

bother living here, the place is

awful

and most

positive

reviews appear to be from parents. The elevators are always

broken

. At the end of the last semester the internet was out for 3 weeks with no rush to fix it. The place is

dirty

including the residents elevator by the garage having dog

piss

in it every week and the apartment does

nothing

about it. Getting a package takes a lot longer than it should as the office staff is terribly inefficient and will take sometimes 2 day just to "log" a package. Better apartments can be found with a similar location and price point. Review from Google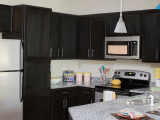 Jun 2019:
As a parent I am

happy

to have found a place like Northpoint. The property is

safe

and kept

clean

with

great

amenities and

wonderful

staff. This is our second year at Northpoint and plan to stay until my son graduates!

Love

the convenience of being so

close

to A&M and the proximity to several stores. The customer service is second to

none

. Many thanks to Ashley and Jake for being so accommodating to some specific needs of mine. Review from Google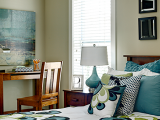 May 2019:
It is a very

good

place. It's very

close

to campus, specially to the engineering builidings. You can decide between taking the bus shuttle (5min) or walking (15min) which is

great

and

convenient

. The bedrooms are

spacious

, the staff is very

friendly

and the amenities are one of the

best

in CS! Review from Google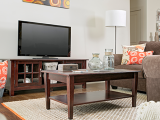 Mar 2019:
I have lived here for almost a year now and I had no doubt when the time came to renew my lease. Firstly, the location is

amazing

! Its walking/biking distance to campus and is on the bus route. There are so many places to eat and/or relax 5 min

away

or less. The apartments are

spacious

,

furnished

and the bedrooms are huuge with

big

closets! Oh and individual leases with

good

roommate matching!! For such a

big

apartment complex, maintenance

issues

are addressed promptly and without

hassle

. The staff is made up of

amazing

people who are willing to address every

concern

. The

events

on property are

great

(

Free

giveaways, sonic drinks, tacos etc). The study area is

awesome

with study rooms and pods! I

love

using the exercise room along with the SAUNA... All in all, I would highly

recommend no

rthpoint Crossing. Keep up the

good

work, guys! Review from Google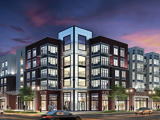 Mar 2019:
I absolutely

love

it here!! The staff are always so

friendly

& helpful, & the amenities are

amazing

!! & the location is

perfect

, it's so

close

to campus & any restaurant you could want!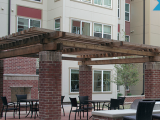 Mar 2019:
I

love

the location at Northpoint! It is

nice

to have so many options that are in walking distance (

coffee

shops, Century square area, food options). I also

love

the view from my apartment. Maintenance has also fixed the

issues

that I have had in the apartment

quickly

and

efficiently

. Lastly, the apartment staff does a

great

job at putting on many

events

for the residents. They regularly have food and opportunities to meet other residents!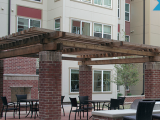 Mar 2019:
I've lived here for three years now and no place compares! The location

can't

be beat, and the I really appreciate all the small things they offer like the

free

food and drinks each week! I also really

enjoy

the concerts Northpoint hosts for residents as

well

as how

clean

the property is kept with being pet

friendly

as

well

!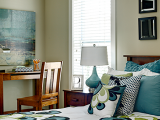 Mar 2019:
First year living here,

enjoyed

it so far; I have already renewed for next year. The location is unbeatable and closets are huge. The apartments styles are

cool

, and this is only apartment complex I know of that has a two-story apartment style. Plus the bus

stop

on the property is super

convenient

and

quick

; it drops you off right behind the engineering buildings on campus. There are a bunch of resident

events

too like Thirsty Thursday, where we get

free

Sonic drinks. A

nice

place to live overall.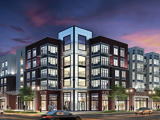 Mar 2019:
Easy

to renew year after year.

Great

amenities and resident

events

.

Love

the

free

sonic drinks on Thursdays. Maintenance finishes work orders within a day or two. Rooms have

plenty

of space and the closets are really

big

.

Plenty

of workout facilities. 10 minute walk to the engineering wing of campus, which I walk to at least once a day. I've lived here for 3 years in a row and really

love

it!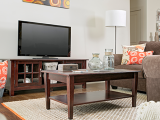 Feb 2019:
i

don't

even know where to start with all the

problems

ive had. i guess first on move in day we walk in and our floors were covered in this black sticky stuff that made your w

hole

foot black if you walked on it. second, the staff might be some of the laziest i have ever seen. if you need something fixed in your apartment you'll have to wait at least 2 days before they come and fix the

problem

. if you have a package being delivered expect to wait an extra day or even sometimes 2 days for them to "log" the packages. they tell me that i will receive an email when my package is ready and i have given them my email at least 3 times and still have

never

received one email. the staff are

rude

and are

never

helpful at all. if you are thinking about living here

don't

its plain and simple its

overpriced

and

not

worth the only convenience which is the lo Review from Google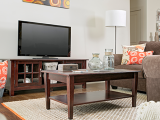 Feb 2019:
The location can't be beat and the rent is fairly inexpensive all things considered. You get

good

amenities, including

free

coffee

machines,

nice

pool and hot tub area,

good

study rooms, and discounts at world of

beer

. Only docked a star bc the staff is HOPELESSLY incompetent. Anytime I have an issue it takes 5 visits to the front desk/phone calls before it's resolved when it should really only take one. Aside from that which is only annoying when you're facing a maintenance

problem

or issue with your online portal, you won't really have to deal with them so overall it's a

good

place to live. Especially if you have classes mostly in the engineering area of campus. Review from Google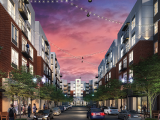 Jan 2019:
I highly recommend living somewhere else, all maintenance requests are answered

slow

. Staff is

unprofessional

and

slow

... their payment system causes

nothing

but headaches. The rooms are pretty

low quality

as

well

. Review from Google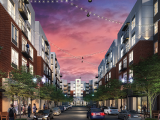 Jan 2019:
I just moved here for and so far i

love

it, the parking is

not

as

bad

as everyone says, the complex is

nice

, it says its 15 minutes from campus but it takes me 7 minutes to walk to zachary the engineering building (faster then taking the bus) I would totally recommend to live here. Review from Google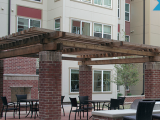 Jan 2019:
The management is

never

available to answer questions. Your account is

not

updated until a day or two before rent is

due

, which makes it

difficult

to pay the correct amount. Maintenance is

not

attended to in the apartments. My son has been there 5 months and the windows still

leak

. There are better places to stay for the

cost

of living at these apartments. Review from Google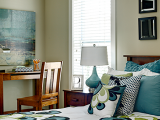 Jan 2019:
Horrible

place to stay at. Don't

waste

your time it's a

scam

, the parking garage is

horrible

, and the rates you pay at NPC is

ridiculous

at first it seemed

good

now it's just

horrible

try other places if you are looking for a place to stay. Rooms are very small, lay out is just

bad

as

well

. Review from Google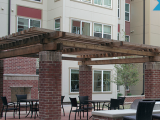 Dec 2018:
Im

not

the type to say

bad

things so all i can say is i didnt like it. You be your own judge. Review from Google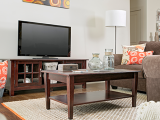 Nov 2018:
Great

place to live.

Amazing

location,

great

people and

beautiful

apartments. Review from Google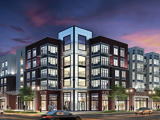 Oct 2018:
This is my second year living at Northpoint and it's just alright.

Love

how

close

it is to campus and my job, but the apartments don't feel "home-y". Takes a while to walk from the garage to your actual apartment which probably adds to that and it's very

difficult

to give directions to your actual apartment to friends because the hallways are like a maze. Got random

fees

throughout my time living here. Maintenance was

awesome

and did work usually the same day or next day you put in your request. There are always some workout machines

broken

in the workout facility and the printers always

break

. Won't be living here next year because I believe I can find somewhere better with the amount of money I spend. Review from Google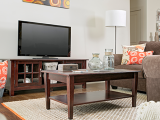 Oct 2018:
Although this place is an ALRIGHT location (still 15 min walk to campus so you have to use the bus) i would highly

not

recommend. The parking garage is the

WORST

I've ever experienced. They

charge

you

ridiculous

fees

and are basically taking your money. Save yourself the trouble and move to a better place such as Aspire which is the SAME monthly rent but closer and better. Review from Google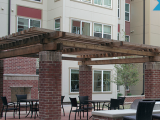 Sep 2018:
I lived here for 3 years and it was

great

! Apartments are

nice

and

spacious

. NPC is very

close

to everything and maintenance staff is super

quick

.

Amazing

good

place to live! Review from Google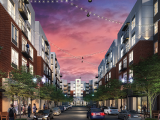 Aug 2018:
very

well

kept business. very comfortable and cozy.

easy

access to vending machines and also has a

great

complimentary breakfast. 24 hr. convenience store inside.for all customers Review from Google