Apartment Reviews
Back to Previous
Close Tab
Additional Reviews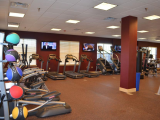 Nov 2019:
I was very

impressed

with the staff at campus village. I took a tour with one of the leasing managers and made me feel right at home. Overall campus village has

great

housing with the pool, basketball court, and a

spacious

layout. I'm glad to know they have a

great

staff along with

great

housing. Review from Google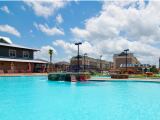 Oct 2019:
Freshman year I came to tour Campus Village and at that moment I knew this was home. This is my second year as a tenet, and I don't think no other place will have the same cozy feeling. Their slogan is true. Life is better at the village.

definitely recommend

. Review from Google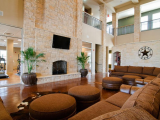 Oct 2019:
I've lived at Campus Village for almost 2 years & I

love

it! There's so many amenities for such a

great

low price. My apartment & the people here make Campus Village feel like home. Review from Google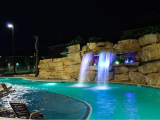 Sep 2019:
If I could, I would give this complex

0 stars

. I moved in, in August and so much has gone

wrong

. I was informed when I signed, in march, that I would have a specific layout. My lease was for what I thought I was getting, but they manipulated the lease agreement by stating it was for a 4x4 and

not

the specific one I was promised. I also had roommate assignment

issues

, and after one of my current roommates talked to the manager (because we thought one person talking would be easier than 4 people) but as soon as she read the email and realized what happened. She did

not

respond. I was also told that on move-in day I would get a key card for all day gym access and

didn't

get it until a month and a half later. Then, they promised study rooms to always be open, but their lighting system did

not

work. I also have

issues

with my AC in my room, as it feels 10 degrees hotter in my room than in the living room Review from Google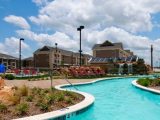 Sep 2019:
I

love

living here! I live in a 4x4 and my room is very

spacious

, the gym is very

nice

, and the

lazy

river is lots of

fun

in the summer! It's also very

affordable

considering all the amenities and compared to other complexes in college station! The only

down

side I've had so far is the

limited

closet space, but since the rooms are large so I was able to get and extra dresser! Review from Google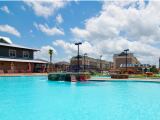 Jul 2019:
best

safe

place to live, and the people are so

nice

. the service is

great

, the location is very

convenient

to school and every where else, I will really recommend living here. Review from Google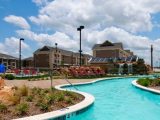 Jul 2019:
Great

place to live. Very

nice

community. It also has

security

so its

nice

to know. The staff is very

nice

and helpful. If you want to be able to have

fun

at the pool or just have some quite time in your room this is the place to be at. Also very

close

to campus, whata-burger, and H-E-B. Review from Google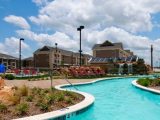 Jun 2019:
Leasing office is full of

unhelpful

employees. My package was delivered TWO weeks ago and they still cant find it. They some how put the

blame

on ME and told me I need to keep calling UPS to see where it is. When they literally admit the last name was signed by an employee. I have been back to the leasing office four times, and each time a manager has

refused

to talk to me, and no one has even owned up to the fact that they MIGHT have

lost

the package. One of the core reasons on why I am

NOT

signing here again. Review from Google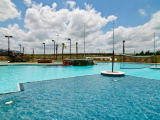 May 2019:
I have lived at Campus Village for three years and the management and staff has gone so

downhill

. They

don't

enforce towing policies for residents who pay extra for reserved spots and the "amenities" rarely work. For example, they have been "updating" the gym for two years now, the hot tub

never

works and the wifi works about 20% of the time. I called the office yesterday to speak with a manager regarding my lease that is up in July and they

wouldn't

allow me to speak with one. After going back and forth with one of the college students who works at the front desk (at 3:30pm) he said a manager would be calling me shortly. It is now 8:30am the next day and I still have

not

heard from a manager. They entire leasing office is completely

unprofessional

and they do

not

care

about the residents at all. If you are looking for a place to live in College Station, I

cannot

encourage you enough to look elsewhere. Review from Google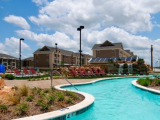 Apr 2019:
This place deserves

zero

stars but since i

cannot

rate them

zero

i'll give them one. Let's start at move in, On move in day my apartment was extremely

dirty

the rooms hadn't been cleaned and the mirror on the closet door was cracked I was told that the apartment was in

perfect

condition - also the apartment we were put into was

not

the apartment style we signed for and there was already a tenant in the apartment that had

no clue

I was moving in. Our keys on move in day did

not

work the issue wasn't fixed for a week and a half so we had to

leave

our apartment

unlocked

hoping no one noticed we

never

locked the door. Three months go by and then i get a

notice

that I haven't paid rent since i moved in yet I signed up for automatic payments and the payments were coming out of my bank account but they had no record of me ever paying them a penny - I then informed them of the issue and they only responded with it's my responsibility to pay and if they don't have record or haven't received payment i would be

evicted

Review from Google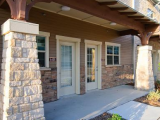 Mar 2019:
It is

easy

to spot how many

fake

reviews have been posted on Google by staff working at the complex. I am extremely disappointed by the

lack

of effort Whitney, the leasing manager has made on her part to fix the wifi in our apartment building. The staff wants to place the

blame

on Suddenlink, and will do

nothing

to personally

help

the residents of Campus Village. On top of that, why would management place flyers on doors before a

break

? That gives

criminals

a chance to know students aren't home because they are all still up weeks later. Also, the

trash

situation is putrid, walls are

paper

thin

, and

new

staff seem to rotate in on a weekly basis. If I had the time of day, I would write a dissertation examining the extent of Campus Village's

problems

. Fix the resident's concerns, Whitney! God bless Review from Google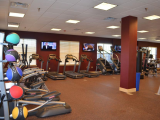 Mar 2019:
A friend and I came for a tour of the apartments at campus village and were escorted by Josh Phipps, he answered all of our questions, showed

great

customer service, and guided us through the process of signing our lease.

Great

overall experience.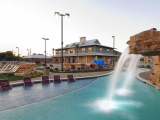 Mar 2019:
The included internet has had a few outages, the hot-tub was turned off all winter, my building's computer lab has been

closed

since I moved in, and you can't get packages when they're delivered you have to wait until the office sorts them. The apartments themselves are pretty

nice

inside, but we get

notices

every couple of days that someone will be coming into our apartment. If you get in here at a

steal

, it's probably worth it. If you get in here at $600 a month each or more, it's definitely

not

worth it.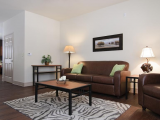 Feb 2019:
Love

this place! Signing up was super

easy

, Josh was super

friendly

and met my price range. He helped me find exactly what I was looking for. I

would recommend

campus village to anybody coming to college station for school, especially if they are on a budget. Review from Google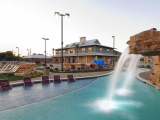 Jan 2019:
I am have been so

happy

with Campus Village's staff! Maintenance is very

quick

and

efficient

, I've

never

waited more than a day for a work order to be completed. I've only spoken with the Leasing Manager (Sydney) and the Accounts Manager (Amber) on the management team but they are both very kind and

always helpful

! The leasing consultants are always

friendly

when you walk in and are

happy

to

help

as

well

! Overall I am extremely

impressed

with the customer service that the office staff provides! Review from Google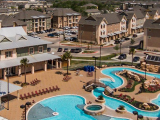 Nov 2018:
They claim internet is 100Mb/s

down

but it's more like 1.8 at the very most and less than that the rest of the time. Walls are

thin

so if your roommates like to stay up, even just to chat, invest in a pack of earbuds. Price is the only

good

part but you bet once the lease ends I'll be anywhere but here. Review from Google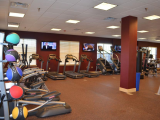 Nov 2018:
I have lived at this complex for going on three years and it had been anything but

pleasant

. We were

charged

$75 because someone

left

three

trash

bags in the hallway next to our unit. The staff was

unwilling

to remove the

charges

and very

rude

. When we moved in in 2016, there was very little parking available for residents. To make it

worse

, campus village later took many of the spots and made them "reserved." To park in these spaces, you have to pay another monthly

charge

(last I heard $30). When I get home I usually have to park in the visitors lot in the front of the complex. Also,

don't

be

fooled

by the

free

wifi they offer. It only works about 30% of the time. At 8 pm sitting at my desk I

cannot

do my homework.

Ridiculous

. When I ask for answers, I am met with hostility from staff. Possibly the most troubling thing that I have experienced Review from Google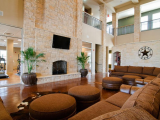 Sep 2018:
I did originally

enjoy

this place, now it is a little eh. The 5x5 is wayyyy too small for 5 people, there is no cabinet space for dishes, food, or spices. Fridge and freezer are small as

well

. The restrooms for most of the 5x5 are outside of the room so that

sucks

. The rooms are tiny!

Nothing

fits, and there is no space to put anything in the room. Review from Google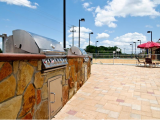 Sep 2018:
I am a recent A&M graduate school graduate and did

not

enjoy

my stay here at Campus Village. I originally moved in 2016 and at first I

enjoyed

everything. However, there were

problems

spring of 2017 when a maintenance man told me to get a ladder and bleach to

clean

the

mold

that was growing on one of the ac vents in my room. I decided to stay here and

not

break

my lease considering I signed to renew my lease November of 2016. I then had a

problem

with management resolving the issue. They also proceeded to take $125 worth of

late

fees

for a bill that was

not

"paid"; the automatic draft attempt

failed

. I did

not

receive a notification or a call out of courtesy from management until it was time to pay the following month's rent. I have paid all rent payments on time and they were on automatic draft from an account the 2 years I stayed here. Whe Review from Google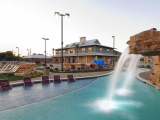 Jun 2018:
This is a review as a guest. My brother in law lives at Campus Village. We joined him and some friends at the pool yesterday, and instead found the calmest spot in college station. The pool here features a

lazy

river and complimentary tubes to float with, a warwefall, hot tub, volleyball and sand volleyball, and a covered lounge area. The scenery is tasteful and

clean

. The

water

itself seems to be

well

maintained. There is visitor parking, but a locked gate keeps randoms out, and staff seemed to be on top of making sure non residents and the unruly were dealt with.

Wonderful

vibes

across

the board! I would rent here for the pool alone! Review from Google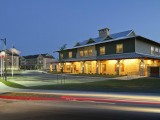 Jun 2018:
The staff at Campus Village consists of

poorly

trained college students who have absolutely

no clue

what they are talking about. The apartment is very far from campus and you can get a better apartment for a cheaper price, closer to campus (try Northpoint Crossing, Park West, etc.) It may seem fine at first, but Campus Village is

notorious

for nickel and diming you upon moving out with hidden

fees

. Be very wary! Also, they bribe their residents with gift cards to write

good

reviews! I completely

regret

my decision to live here. Review from Google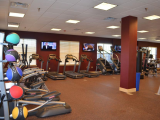 May 2018:
Great

apartment layout and amenities. Staff is

friendly

and helpful.

would recommend

to any parent for their college bound graduate. Review from Google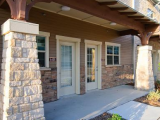 May 2018:
My son lived at Campus Village 2017-2018 school year and the manager, Latoya Anderson was

great

! She is

very helpful

and responsive when there is a

problem

. She helped us sub lease my sons apartment for the summer. We had a

great

experience living here! Review from Google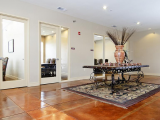 May 2018:
I've really

enjoyed

living here! The staff is super

nice

,

friendly

, and helpful. I

love

that they are pet

friendly

, and the maitnence is honestly so

fast

and

efficient

. The pool is so

nice

I can't wait to float the

lazy

river all summer. Will definitely be staying here for my time at A&M &

would recommend

it to friends, family, etc. Review from Google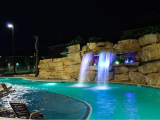 Apr 2018:
Love

this place, just wish they would do more activities for the residents instead of perspective residents Review from Google