Apartment Reviews
Back to Previous
Close Tab
Additional Reviews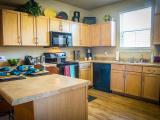 Oct 2019:
My son has been there since August of 19' . The place is sub par. The a/c

leaks

into the bath tub on the 3rd floor. There is rust

stains

from it all

down

the wall in the bathroom. Have called maintenance and

good

luck trying to get maintenance to do anything. They

never

come at all when promised. Maintenance is full of empty promises but yet you better

never

be

late

on your rent payment. Go figure. I'm one upset parent Review from Google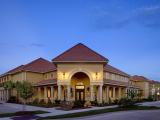 Sep 2019:
This place is horribly managed. Upon move in my unit was

dirty

. Callaway sent a cleaning service after a

complaint

was made, but the cleaning service

barely

touched anything. The dryer

didn't

work properly even after several maintenance requests. I contacted corporate about the dryer. The next time maintenance came out they were able to get the dryer to work marginally better, but the fix

didn't

last long. Upon move out I was

charged

for

trash

removal when I

didn't

leave

anything in the apartment. I was also

charged

to replace some items even though they were perfectly fine upon move out. I contacted Callaway Villas to dispute move out

charges

, but they have

not

responded in over a month. You could find a better apartment for

not

much more or even cheaper. Review from Google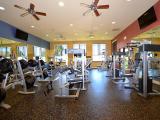 May 2019:
I lived at the Callaway Villas and have

enjoyed

it very much. It is very

close

to Kyle Field, Reed Arena, and the Baseball Field which makes it very

easy

to walk places on game days. The amenities are

nice

especially the pool and hot tub area.

Friendly

staff. Maintenance is

fast

when it comes to completing work orders. I

would recommend

Villas to any of my friends. Review from Google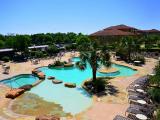 May 2019:
I was very nervous about letting my daughter live off campus as a freshman coming from a small town, but I have loved every second of her being at the Villas. I do

not

have to

worry

about her being

safe

due

to all of the

security

measures that they take. They have an on-call CA, a

good

gate system, as

well

as a

security

officer that walks around at

nights

. My daughter thoroughly

enjoyed

all of their res-life

events

that they hosted as

well

such as the easter egg dying and yoga. I

would recommend

the Callaway Villas to anyone who is wanting a more

affordable

option than on campus housing while also still having the on-campus feel. Gig Em! Review from Google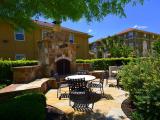 May 2019:
This was my very first apartment to ever have.

Best

decision I have ever made was to move in here. The property is always maintained greatly and always

clean

. There are always

events

going on here. Property includes a

amazing

pool and a beach volleyball court and basketball court. Upstairs is the

amazing

game room with pool tables, shuffleboard and more. My favorite part was the THEATER ROOM. Flat screen tv with surround sound and video games already hooked up to it for you to play. Staff was all

amazing

and very

friendly

. Very welcoming group of people. They

care

about their residents and guests and will always do anything they can do to make you

happy

.

BEST

PLACE EVER Review from Google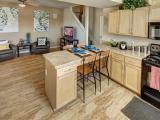 Apr 2019:
Great

apartment.

Good

location. Priced competitively.

Excellent

management support and service. A

GREAT

VALUE Review from Google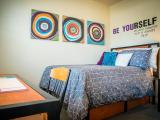 Apr 2019:
DO

NOT

RENT FROM HERE!!! Ask them to show you the actual apartment,

not

just the "MODEL". They lure you in with the model! The "ACTUAL" apartment is

not

the same!! They do

not

care

about you once you sign the lease and won't take

care

of any

problems

with your apartment! They don't have enough maintenance people! My daughter's washing machine

broke

and

water

was everywhere! They told her to go to the laundry mat!! They did

not

bring extra fans to dry out carpet nor did they try to fix washer on Friday before the weekend! They claimed they ordered the part to fix it. How could they have ordered it if they didn't even look at it?!! They came and brought 1 fan. They said the next day they would bring more, but

never

did. They did

not

look to see what was

broken

either!!! Now it's Saturday and we were told no maintenance people (I mean maintenance person Review from Google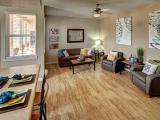 Mar 2019:
I am

happy

with the service and the accommodations at Villas. I have had

amazing

experience with management when my washer and dryer stopped working. It was replaced promptly! I appreciate the management being on-site and available to talk during the week. The student staff workers are

caring

and listen when you talk to them. I had

bad

experiences at the last place I lived with

bad

internet service but the villas replaced their system a few years ago and since i've been here i've

NEVER

had the service

stop

working or throttled speeds!!! I've really

enjoyed

my lease at the villas Review from Google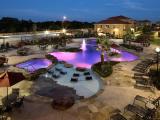 Mar 2019:
Great

staff and

clean

property! Gill has been especially helpful to me and always has a

wonderful

attitude! Review from Google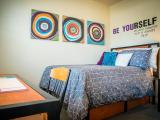 Feb 2019:
Recently we signed for the next school year. During the process there was confusion on my part as to what type of lease to choose from, either the 10 month or 12 month, with the difference in pricing being $100.00 per month. After noticing this issue, I contacted Callaway Villas and spoke with Alex who assured me that we will get to speak with the manager, Deshaun so we can see what the options are now, being that it is a legal and binding

contract

. I am

happy

to report that Deshaun contacted corporate and we got the lease at 12 months for $479.00 which now the lease is until July 30, 2020 which allows my son to take summer classes if he chooses to. Thanks to the team as this means alot that you already handled an issue that we had, promptly and p[professionally without even moving in yet.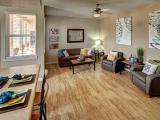 Jan 2019:
Do

NOT

live here. Maintenance and management are

useless

. There were

cockroaches

when we moved in. You have to submit the same work order 3+ times before you can even hope that they will do anything about it. Our heat

broke

, maintenance told us they would tell management and

nothing

ever came of it. The electricity bill was $500 while no one was there and everything was off because of management's failure to do anything with the

broken

heat. The A/C even froze over and started

leaking

into a bathroom. On top of that, the A/C vents are moldy. Washer and dryer are obviously on their last legs.

Garbage

disposal in the sink shakes the entire apartment and

doesn't

even do anything (maintenance claimed it was supposed to be like that). There's a solid 1.5-2cm gap underneath the front door. Absolutely the

worst

possible apartment complex.

AVOID

AT Review from Google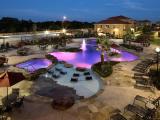 Nov 2018:
I was very skeptical about signing a lease with Callaway Villas because of the mixed reviews online- but HERE'S THE TRUTH. Living at the villas many ups and downs. On one hand, the safety here is

great

- Villas does a

wonderful

job with

security

and the offices are open until 9:00 pm if something comes up that you need to take

care

of after hours. Villas is a

beautiful

residence- the pool is like nowhere else in College Station, the movie room and game room are

awesome

, and there is a full gym that is rarely used and is open 24/7. For the price they offer- this is all

great

! On the other hand, I will

not

sign a lease next year here, nor would I recommend anyone choose to live here. The location of Callaway Villas could

not

be

worse

! The

traffic

around this area is known for being

terrible

and if you want to get anywhere you have to

leave

at lea Review from Google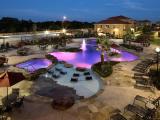 Sep 2018:
If they didn't make me renew just to get the 199 summer rate trust me I wouldn't have. The walls are SUPER

thin

you can hear your neighbors every word. I work, go to school, and have a little baby and every day and

night

my neighbors have their music blasting to the point where I can't

sleep

or even study and my baby jut cries because he can't

sleep

. I've called multiple times to report it and they claim they go to talk to them but I don't see how when they constantly do it no matter what time I'm the day it is and it just gets louder. It states in the lease about

noise

complaints

but they don't go by that. Review from Google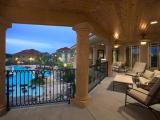 Aug 2018:
Not

bad

place. Would give 3.

5 stars

if I could

not

because I had a

bad

experience, I didn't have any

issues

for the couple of months I stayed but rather the quality of the buildings. Walls aren't thick enough to block the

noise

(wasn't a

big

deal for me),

close

proximity to the railroad tracks, but overall just

okay

, it's

not

new

so what can you expect. The people at the front were understanding and willing to work with me (it was a sudden decision to move - only 2 days), the place is

great

if you attend the games - you live walking distance to the rec and Kyle field which is

convenient

since parking can be a

pain

. Make sure you get a visitors spot before their gone if you are having friends over. Review from Google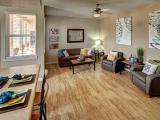 Apr 2018:
Very disappointed with the management and I seriously doubt that they really

care

about the residents living here or they are capable of solving any

problems

. My neighbor wakes me up at least three

nights

a week and I have been telling them about it for two months. But

nothing

happened! Yes, they are all

friendly

when you talk to them but there's no real work. For those who want to have a quite living environment, I

would recommend

you

not

to live here. Review from Google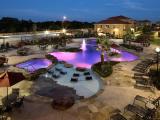 Mar 2018:
I was walking my dog and the apartment manager came in my face

screaming

. Very

rude

, she took pictures of me and my dog and told me I needed to put my dog on a leash. I picked my dog up and I

didn't

mind what she said. She followed me around my apartments and was taking photos of me for my dog running out of my apartment and falsely accusing me of my dog biting her dog last weekend and I was even no where

near

college station. She was very hostile and

disrespectful

she was so

close

her spit touched my face as she was

yelling

about her dog and how the track team girls was my friends and my dog attcked hers. I

don't

know anyone that's an athlete at a&m. She

didn't

ask me where I stay or if my dog was registered here which he is. She was

not

doing her job at all. Just

harassing

other people that walked by as

well

. This is

not

the first

problem

I' Review from Google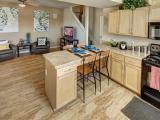 Jan 2018:
I extremely

enjoy

living at Callaway Villas! I have been here for two years now and the staff has always been

amazing

. The staff truly makes the community

great

. The amenities are also

awesome

to have and use. I adamantly use the study room, the theater room, and the gym. The keep all of the areas

clean

! I

love

my apartment, however, there is some updating the complex needs to go through. All in all, it's a

great

place to live especially as first year college students. The prices are

great

and the distance from campus is also

great

! Review from Google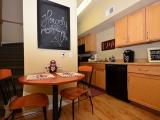 Jan 2018:
I

love

living here! When I was looking at places to live for the fall semester I came here and had a

great

time on the tour and loved what I saw. The staff was incredibly

friendly

and helpful. I looked online and saw pretty much

nothing

except

negative

reviews and was inclined to sign elsewhere because of that but I went in the next day with a list of the concerns I was reading about and Conner had an answer/reason for each and every one. I was then confident enough to sign and that was the

best

decision I could've made.

Great

place to live! Maintenance is

quick

to get your work order complete even if its

not

a priority

problem

like ac/heat. The only

bad

thing I have to say is that if you like to work out you better get to the gym during clubhouse hours because the scan thing you use for the gate

doesn't

work on the gym door. So the gym

isn't

Review from Google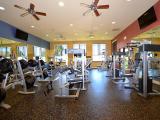 Jan 2018:
I have absolutely loved living here and the location

near

A&M is

perfect

. Customer service has been

great

when I needed it. The only

problems

I see would be the

old

appliances, and ultra

thin

walls. Other than that everything is

great

. Wifi is really

good

especially when I have lots of online classes and the room itself is

fun

to be in. No

bugs

or anything and living here has been a blast so far. Review from Google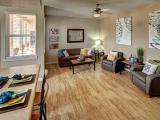 Jan 2018:
I've really loved living here. The staff is super helpful, the proximity to campus is

great

and the apartment is

awesome

. Maintenance is

quick

to fix any

issues

. The gym is open 24 hours a day, which is really

nice

. I

haven't

had any

issues

and think this was a

perfect

place to spend my first year of college at. Review from Google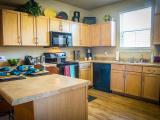 Jan 2018:
I would say the Callaway Villas is a pretty

good

place to live. The pricing is

great

here. Usually you pay so much to be living off campus with you living so

close

to campus, but here you're paying a

good

amount to be so

close

to campus. You're about a 15 minute walk from campus. There are also different floors plans for you on this complex, just look on the website to see them or just call. Review from Google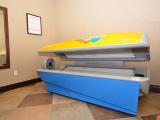 Jan 2018:
During my first semester I had a few

problems

with the AC and dryer but the staff was very prompt in responding and fixing them! There's frequent

events

in the clubhouse, the staff is always

friendly

, and the community

isn't

too

loud

. Very

happy

living here! Review from Google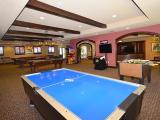 Jan 2018:
I have been staying at Callaway villas for the past 6 months, and have found this place quite up to the standards. The building is pretty

spacious

, residents are very

friendly

, support staff very responsive and

excellent

amenities. The only drawback I found is the proximity of the site to the railway tracks. Review from Google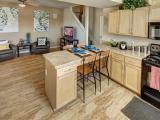 Dec 2017:
Don't live here. The location is

nice

but doesn't make up for how

bad

everything else is. Its extremely

overpriced

and your appliances won't work half the time!! We had a huge

leak

in our downstairs bathroom and they have yet to complete the job and it's been more then a month. Don't even try to get a covered spot because other residents will park there and Callaway won't

tow

them, they just go and put a sticker and think there job is done. Review from Google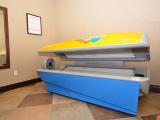 Dec 2017:
I've lived here since May of 2017 and this has to be the

worst

apartment complex. I've had

cockroaches

since i got here (there were

dead

ones in the kitchen on move in day) they are still roaming around

down

there after numerous times of calling the office for

pest

control. My car has been

broken

into twice along with a countless number of time for other residents, they're "

security

" is

horrible

there is two men that couldn't

scare

a fly "protecting" our cars. The train causes everything to shake if you are on that end of the complex. Overall this is

not

a

good

place to live I do

not

recommend living here. Review from Google