Apartment Reviews
Back to Previous
Close Tab
Additional Reviews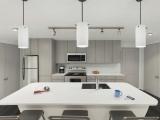 Jun 2020:
Overall, I am extremely disappointed with Aspire College Station's response to the coronavirus epidemic which speaks volumes about the values of this organization. They could

care

less that out of state students have no way to return to the apartment and refuse to offer any

help

. Erica, the manager, even refuses to so much as call or email me back when I requested a meeting. They suggested I

risk

my life as an immunocompromised individual to travel back to Texas from California all to

throw

out a few pillows that were

left

behind my movers, or I could be

charged

up to $100 a day. That's just

poor

business and unfortunate qualities for a human being to have. I would definitely suggest looking into apartments

near

by since the location is the

best

amenity here. Try the UCentre and support a business that cares about the

well

being of students.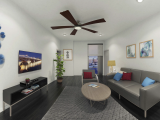 Nov 2019:
Loved this place! My tour guide Will gave me an

amazing

tour of the complex,

great

staff,

awesome

location. Definitely a hot spot for students to live at looking for an apartment! Without a doubt going to be moving in next fall! Review from Google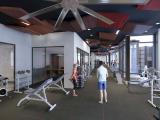 Nov 2019:
Aspire is the place you want to be as a student. All the

great

features it includes at such low prices, even the staff are phenomenal. My tour guide named Will came off so

friendly

and helpful, I'm thinking about living here Review from Google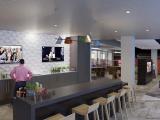 Oct 2019:
Location is

great

,

can't

beat it. However, my three roommates and I have been here two years and each year they have tried to push their residents further and further. For last years resigning period, they

raised

rent by a

decent

amount and took

away

the early signing bonus of

free

parking, but we stayed as the price was still fair, just

not

as

good

as our first year. This year has been an absolute

joke

. Demanding residents to resign by October 10th before giving up their spot to

new

residents. This is an extremely tight window for this, especially in relation to other places in the C-stat area. In addition, during the resigning time frame they continuously upped their rates biweekly, to the point where the rent would be $100 dollars more than what it would be for us this year, and are still rising. No more early sign on benefits. Instead, they decided to

raise

parking by 500% in a single year Review from Google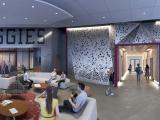 Sep 2019:
Amazing

customer service! There is always someone there to answer any questions and they answer emails super

fast

! The apartment is

beautiful

and is in an

wonderful

location! Review from Google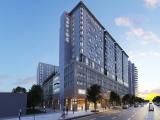 Aug 2019:
The views are

amazing

of this apartment. The staff is very

friendly

including Alexa. The appointment

smells

very

good

. The layout is very

good

. The pool is a

nice

pool I

love

how there is a tv by the pool. The rooms are

nice

in the appointment. The amenities are

great

. Review from Google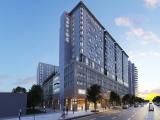 Jul 2019:
Aspire is a

great

living community that really cares for the people. I

love

visiting my brother who seems to be having a blast at Aspire. I can't wait till I can finally live in luxury. I'm so jealous. Review from Google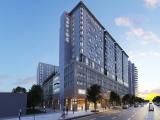 Jul 2019:
I

love

living at Aspire College Station. The amenities are without a doubt the

best

I've ever seen or experienced. I had

no idea

luxury yet

convenient

living existed like this in a college town. We have access to a

beautiful

pool, patios, study rooms on every floor, a gym with a view, massages on Fridays, and tanning too. Another thing that makes Aspire the

best

apartment complex around is the location. It is one street

away

from class, so there is no need to pay for a parking spot on campus! The community, amenities, atmosphere, and service is so

positive

and there is so much space to socially engage and meet

new

people. Thanks to Aspire, I have made relationships that I know will last a lifetime. Having

friendly

faces around every corner makes the college experience feel more like vacation. I am so grateful to be here now, and I hope to live here until I graduate from Texas A&M! Review from Google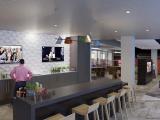 Jul 2019:
The location is

amazing

and the living experience there

wasn't

bad

at all. Some of the residents are

noisy

but it's expected when living in student housing. Only

complaint

I really have is the floor plans are misleading. The 2 bedroom unit that has the corner living room has a giant column between the kitchen and living room. It's

not

a

big

deal but it's misleading to omit it from the brochures. The column is so large you

can't

see out of the window or see most of the living room from the kitchen. Review from Google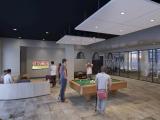 Jul 2019:
The location is

amazing

and the living experience there

wasn't

bad

at all. Some of the residents are

noisy

but it's expected when living in student housing. Only

complaint

I really have is the floor plans are misleading. The 2 bedroom unit that has the corner living room has a giant column between the kitchen and living room. It's

not

a

big

deal but it's misleading to omit it from the brochures. The column is so large you

can't

see out of the window or see most of the living room from the kitchen. Review from Google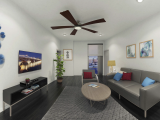 Jun 2019:
I absolutely

love

living at Aspire! I have been here since it opened in August and have been so

impressed

! I

love

the study rooms on every floor and the sixth floor Starbucks machine is

amazing

. The only thing I would

change

is adding a

free

bar to the gym and a basketball hoop to the pool! Review from Google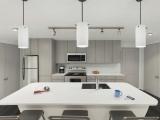 Jun 2019:
I absolutely

love

living at Aspire! I have been here since it opened in August and have been so

impressed

! I

love

the study rooms on every floor and the sixth floor Starbucks machine is

amazing

. The only thing I would

change

is adding a

free

bar to the gym and a basketball hoop to the pool! Review from Google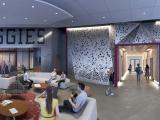 Jun 2019:
I

cannot

imagine a better place to live than Aspire! I lived at the Rise last year and could

not

have made a better decision by moving to Aspire. One of my favorite things at Aspire is that every unit has a bath tub, which was one of the main reasons I signed here.

I renewed

for next year and I am so excited for another year of my

amazing

apartment and all of the resident

events

. Alexa and Dom do the

best

job at running the resident

events

. We are always notified

well

in advance and they always have the

best

energy. I also

love

that their social media is real residents and

not

just the building itself. They are always around taking photos and smiling! I

love

living at Aspire!!! Review from Google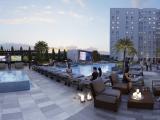 Jun 2019:
I

cannot

imagine a better place to live than Aspire! I lived at the Rise last year and could

not

have made a better decision by moving to Aspire. One of my favorite things at Aspire is that every unit has a bath tub, which was one of the main reasons I signed here.

I renewed

for next year and I am so excited for another year of my

amazing

apartment and all of the resident

events

. Alexa and Dom do the

best

job at running the resident

events

. We are always notified

well

in advance and they always have the

best

energy. I also

love

that their social media is real residents and

not

just the building itself. They are always around taking photos and smiling! I

love

living at Aspire!!! Review from Google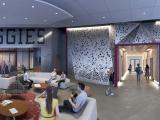 Jun 2019:
This is a

great

location for an apartment complex. The staff is very

professional

and

friendly

. I has

great

amenities. I

love

how pretty it is inside. Review from Google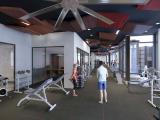 Jun 2019:
The location is

amazing

! So

close

to campus with

wonderful

amenities. I really

enjoy

the study areas around the building as

well

as the hot tub. The staff is always super

nice

. Review from Google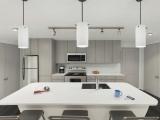 Jun 2019:
Whenever I go to Aspire, it feels like a home

away

from home. Although I was

not

able to secure a room in Aspire, I come over a lot to

enjoy

all it has to offer. Even though parking is

limited

, I have

never

had an issue with it when I have driven here. My favorite part about Aspire is defiantly the pool. Some of my favorite memories from college have been made at the pool. I

love

y'all watching sports on the massive screen while wading in the pool. Review from Google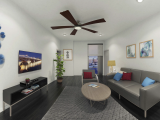 Jun 2019:
Living at Aspire has been a

pleasure

due

to its

great

location and

friendly

staff. It is located directly

across

the street from Blocker, which is ideal for me. Erica and the rest of her team are very

professional

and have treated me

well

. Special thanks to Dom, Alexa, and Oscar for going above and beyond for their residents. Review from Google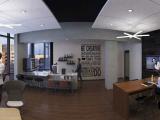 Jun 2019:
Living at Aspire has been a

pleasure

due

to its

great

location and

friendly

staff. It is located directly

across

the street from Blocker, which is ideal for me. Erica and the rest of her team are very

professional

and have treated me

well

. Special thanks to Dom, Alexa, and Oscar for going above and beyond for their residents. Review from Google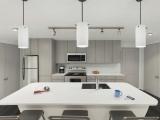 Jun 2019:
Aspire has been the

best

choice for me. They can

help

you in any you need. I put in a maintenance request and they had the issue fixed with in the day! Their service is what really makes aspire the place to live, the staff is

friendly

and helpful. All of this is on top of the location and amenities which

cannot

be beat! Review from Google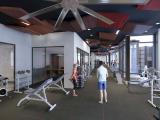 May 2019:
Love

Aspire so much. Management team are so accommodating, amenities are

wonderful

, apartments are

spacious

, and everything is so so

clean

. Review from Google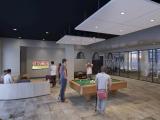 May 2019:
Elevator is

down

again! I had let them know it was having

issues

over a month ago as

well

. How does picking up Chipotle

across

the street turn into an hour trip?! Their stairs are

gross

! Visited a friend at Park West this weekend as

well

. Became fully aware our carpets and hallways receive significantly less

care

than other places. Ours does

not

smell

, fresh,

clean

, and I have

never

seen someone cleaning them. Supposedly they have someone steam their carpets weekly there. Refreshing to see. Review from Google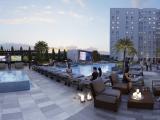 Apr 2019:
Aspire is a

great

place to live if you're looking to meet people! You can go to the pool nearly any time of day and meet someone

new

. The staff is super

efficient

too! You are always notified of important dates in advance. They are always at the front desk during office hours (something that was

not

done at my previous apartment complex) and have a

great

attitude. The amenities are spectacular with a jumbotron by the pool that is

great

for games, social lounge, tanning bed, dog park, the list goes on. Inside the apartment is

spacious

and has a luxurious feel. Overall, I

would recommend

living at aspire to anyone of any class year. It has everything you would want in student living! Review from Google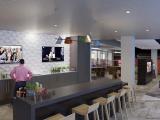 Mar 2019:
Awesome

location! 5-10 min walk from my class. Has

great

amenities and is luxurious! Review from Google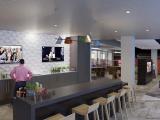 Feb 2019:
You can't beat the location and amenities Aspire offers you, easily the

best

in college station no doubt. However, management is an absolute

joke

, I had originally signed one lease to find out someone was in that room and

not

in the system. Next lease I sign, it's a completely

wrong

lease with

wrong

dates! And a

new

one is sent to me all correct just to realize it was for the

wrong

apartment complex. Very

unprofessional

and

unorganized

. Finally I sign my last least to move in for December 1st and come move in day they find out one of the roommates was living in my room and

not

his. They called him to move out to his room and gave me money to eat which was

nice

. However, hours fly by and I get no phone call and I drive back about an hour and half before they

close

for them to say he

refused

to move out and they

left

me waiting hours all day

not

telling me that!?!? I finally pick another room cause I was so Fed up and walked into the

nastiest

apartment I've ever been too and moved out the same

night

Review from Google