Apartment Reviews
Back to Previous
Close Tab
Grade: of
34
reviews Rated 5
Additional Reviews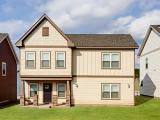 Aug 2019:
Disappointed with Aspen Heights. We signed

contract

with understanding that we would be given specific unit type (email even confirmed it). Office ended up

changing

unit type without notifying us and would

not

remedy situation. Lesson learned. Review from Google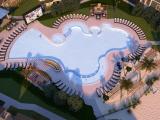 Jul 2019:
Aspen is hands

down

the

best

place i've lived throughout my college career. The staff are so kind and understanding and the property is

beautiful

. They're so

good

at including and providing for all of their residents and their deals are

amazing

! Review from Google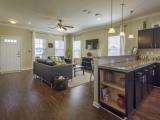 Jul 2019:
I have lived here for 2 years and it has been pretty

good

! Management is

nice

and get stuff done

fast

. Do

not

live by the pool if you ever plan to study as every single day there is music blaring day and

night

. Also, the pool is constantly

trashed

from people coming here and

not

cleaning up. At least a couple hundred

beer

cans

littering

the pool and all over the sides.

Not

really considered a "gated" community because the only time the gates have been

closed

is the first day of moving in. Review from Google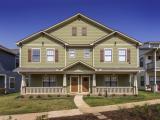 Jun 2019:
Aspen Heights has been a

great

place to live for me because of the amount of space that is offered and the extracurricular activities are

awesome

! Review from Google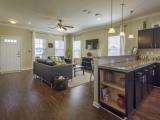 Jun 2019:
Going on 3rd year living here and

love

it!! The workers are always super

nice

☺️ Review from Google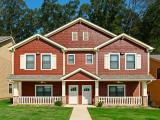 Jun 2019:
I

love

aspen. It is the

perfect

place to live! Everyone is always so

nice

!! Review from Google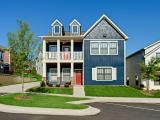 Jun 2019:
This is my 3rd year living here. Aspen has been a

wonderful

place to live, a second home to say the least. The amenities are phenomenal and the staff is super

friendly

. Houses are ample and super

spacious

. 10/10 would live here another year if I wasn't graduating. Review from Google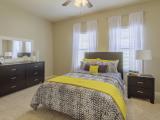 Apr 2019:
I absolutely

love

living here. The amenities are the

best

and maintenance is always very prompt and

efficient

. They also paired me the

best

roommates! Review from Google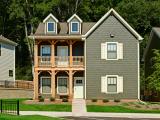 Mar 2019:
Houses and complex are super

nice

and everyone is super

friendly

. Would highly recommend living here. Review from Google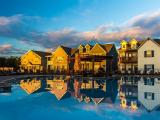 Mar 2019:
Very accommodating!

Wonderful

staff and

beautiful

property,

love

the location! Can't wait to move in!! Review from Google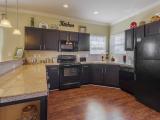 Feb 2019:
This is a really

nice

place to live. The houses are very modern and

new

with state of the art appliances. The community here is also really

fun

with

events

planned every week from grogery bingo to a Superbowl

party

. A really

great

place to live with prices that match the quality you receive.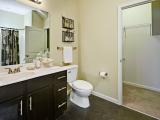 Feb 2019:
While aspen does have

nice

amenities, more than half of the time they do

not

work. Most of the

good

reviews on here are only because they gave

away

free

T-shirt's in exchange for a

good

review. The house is

great

but I would

not

live here again because of the

problems

with staff and management. The only number I'll be calling from now on is corporate, since apparently everything said to managment at this location gets told to everyone that works there and calls are

not

confidential like we are told they are.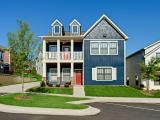 Feb 2019:
Disappointed in Aspen. Looks

great

but resident life is

poor

. From

broken

hot tub,

poorly

put

together

events

(

awful

for how much people pay), and

overpriced

utilities

due

to

poor

construction

and design of houses. They spend money on roping people in and disregard residents. Used to like this place, would no longer recommend.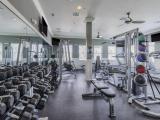 Jan 2019:
This is a

great

apartment complex with

awesome

amenities. I've lived at many other complexes in college station since attending A&M and aspen is by far my favorite! Review from Google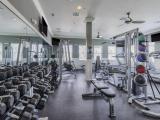 Jan 2019:
this place is

cool

. got paired with random roommates who are now my

best

friends. the amenities are the

best

. Review from Google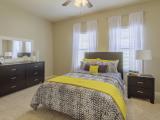 Dec 2018:
Aspen heights is probably the

best

place to live in college station! You get your very own place with

AMAZING

amenities like study rooms (especially for

finals

), the pool and a workout room! The staff here is always so sweet and eager to

help

anyway they can! Renewal was a very

easy

choice! Review from Google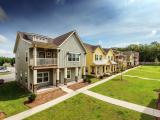 Dec 2018:
I

love

aspen. It is the

perfect

place to live! Everyone is always so

nice

!! Review from Google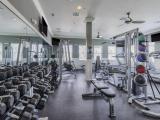 Sep 2018:
I

love

living at Aspen Heights! They were able to move me in early and

charged

me a prorated rent amount since I moved in the middle of the month. The rooms are huge and maintenance is super

fast

!

definitely recommend

living here. Review from Google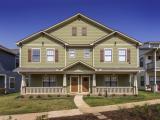 Sep 2018:
Love

living at Aspen!! The house is a

good

size! Maintenance responds to work orders very

fast

and they are very

polite

when they come into your house!

Love

the pool and the

events

management puts on for residents!! Review from Google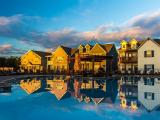 Sep 2018:
Aspen Heights is a

great

place to live at!! I moved in this year and I have

nothing

to

complain

about. Everything is

well

kept in the neighborhood and any requests for maintenance are done immediately! This complex has many amenities such as an

amazing

pool, gym and study area :) Review from Google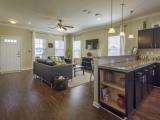 Sep 2018:
I

love

living at Aspen Heights!! This is by far the

best

apartment experience I've ever had and I don't want to

leave

. The apartments are so

nice

, the amenities are

amazing

, and maintenance comes so

fast

once you put in a maintenance request! Review from Google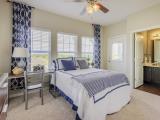 Jun 2018:
Aspen Heights is, arguably, one of the

best

apartment complexes to live in, in the College Station area.

Not

only are the facilities (studyrooms, pool, gym, etc.) super

great

, but the staff is as

well

. There are always super cute little

events

being held, which

help

to form a community. I

LOVE

Aspen Heights and would 10/10 recommend living there! Review from Google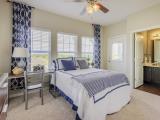 Jun 2018:
Aspen Heights is the

best

place to live in college station. The staff is SUPER sweet and very accommodating. They have so much to offer from the pool to gym to study rooms and game rooms. They host

events

every Friday too. This is the place for you! Review from Google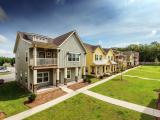 May 2018:
The staff does

not

listen. Landscaping threw mud all over the side of our house. Took over 2 full weeks for the maintenance team to

clean

it up.

Worst

communication by the entire Aspen Heights staff. VERY VERY

unorganized

, no one ever knows whats going on and deadlines are

not

important to them. There are definitely better places to live in College Station. They act like they

care

so much about their residents but it's a bunch of social media bs.

Lazy

employees is why Aspen Heights

sucks

. Review from Google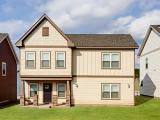 Apr 2018:
This housing community is a

great

place to be, even if you don't live here they encourage anyone and everyone to take advantage of the

events

they host. The people who work here always greet you with a smile, and make sure you are taken

care

. I have a couple friends that live here, so I'm always at Aspen! It's definitely my home

away

from home. Live at aspen!! Review from Google