Apartment Reviews
Back to Previous
Close Tab
Additional Reviews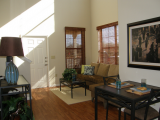 May 2018:
Overall, I had a

great

experience while being at 2818 Place. I would like to thank Dee and Shelby for their

great

services. They were able to answer all of my questions, and they provided a

great

deal of information about everything pertaining to 2818 Place. Review from Google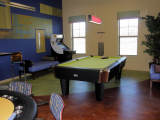 May 2018:
I don't know what all these people are talking about with

negative

experiences here, but the people I spoke with were

very helpful

and

amazing

. I'm considering transferring out to Texas this summer from California and was walked through everything with Dee—who answered all my questions—even ones about

good

food spots nearby! She was incredibly sweet and patient and after we ended the call I saw I talked her ear off for almost 40 minutes! I felt like I was given

plenty

of info and welcomed as if I were already a tenant on the property. If I don't end up there, I'd still recommend these folks for their customer service alone Review from Google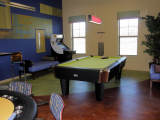 May 2018:
I have lived here for 2 years and would give them

0 stars

if i could!!!!! It is so small for how much money rent is, shuttles are always

late

, and the office

never

knows what they are doing. so if there's an offer saying that you'll get a gift card after signing; think again! it took me almost a year to get mine,

not

to mention it was bc of my impatient reminders. It is by far the most

unprofessional

management i've dealt with. 2818 Place is also known for fining their residents any chance they get. my roommates and I got

fined

almost 800 dollars and the manager and her assistants had me and my roommates waiting for an "update" about the situation, that we

never

got- until they called us to see when we were paying the fine??? that is

not

how an update works. There have been 2 different property managers since i've lived here and things have Review from Google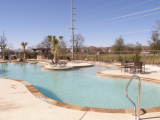 May 2018:
So let's look at the

pros

and

cons

Pros

about living here: -Location is really

close

to campus -maintenance staff is very diligent and gets things done on time -the pool/hot tub area is really

nice

Cons

: -way too

overpriced

for what you get; you can pay less for other places that are

NOT

run

by large companies such as Peak Campus and get a much nicer and bigger place -rooms are basically the size of large closets (if you live in a 4 bedroom flat) -turning

left

onto Harvey-Mitchell after exiting this place is basically a death sentence -the shuttle that takes you to campus might be running some days and

not

running other days, and there's no way for you to know -once you move out, this place will

charge

you for

not

vacuuming a wooden living room floor...yeah...absolutely

ridiculous

. Especially since my roommates swept and mopped Review from Google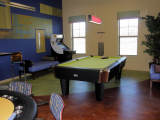 May 2018:
I agree with Katherine's review and it is very similar to my experience with this establishment. This is by far the

worst

apartment complex that I have lived in. Nobody in the office knows what they are doing. We have had many

issues

with the complex coming in to lock off our balconies

due

to a safety

concern

. They are

not

working on fixing the balconies in a timely fashion which is space I pay for and expect to be able to use. They overcharged us rent the first few months of living here and we had to call repeatedly to the office to get someone to fix that. On top of that when we have an issue and would like to speak to management they are always on "lunch" even when we call multiple times a day. More recently they have

charged

me a

fee

to my account which they

denied

when I clearly had the proof in front of me. I would

never

recommend this a Review from Google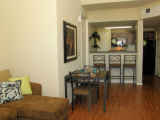 May 2018:
Horrible

place to live. The apartment is small and even with me being gone for a month my rent went up for "utlilities". The front office lies when doing promotions. Offered a 250 dollar gift card after resigning with them and

never

received it. The maintenance is

great

but the management is

awful

. Anyone looking for a place to live

don't

go here, save your money. they are the literal definition of

trash

Review from Google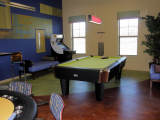 Mar 2018:
Absolutely

terrible

I wouldn't recommend to any right minded person. I'd rather live in bryan and make the commute than to ever live here again. Most of the workers are absolutely delightful and such genuinely

good

people. But there are some who are genuinely just plain

rude

and it

sucks

because the

good

people are over ruled. I live in building 8 where there is no parking

close

to my apartment that isn't covered. The other day I parked my car and it happened to be someone's spot. They

left

me a note and asked me to move it so I did. Two days later in a spot that is nowhere

near

anyone's else's spot my car was

towed

. I transferred from my

old

apartment which when I moved in the first thing we noticed was the floor was bowed and 8 months later they finally got around to start fixing it. Absolutely

terrible

. Review from Google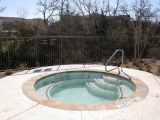 Feb 2018:
Would highly recommend to students!!

Great

living environment and very

friendly

staff!! They'll make you

love

it here! Review from Google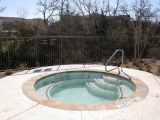 Feb 2018:
Great

place to live, it's conveniently places

near

campus and they even have shuttle busses that can take you to campus. Very

friendly

staff and they're

always willing

to

help

! Review from Google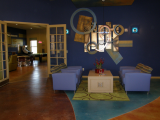 Jan 2018:
Technically, this review is for Parkway Place, but it is right next door and

run

by the same people. I lived here for two years. Maintenance is pretty on point (most things fixed within 24 hours of them receiving the ticket). I had a few

problems

with a randomly assigned roommate, but that isnt the complex's

fault

. My boyfriend, who currently lives in the complex, has

not

been so

lucky

of

late

. He had little trouble in his

old

apartment, but has had a myriad of

problems

since moving to the 4 bedroom Montecito. The shower

leaks

into his closet and it has taken maintenance over a month to fix it (

mold

and

mildew

grew in his closet before it was discovered), and taking out some of 8the sheetrock allowed

ants

to infiltrate his room on two separate occassions. The pool table is off balance and in

Terrible

shape (they said they would replace it Review from Google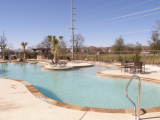 Nov 2017:
Overall a

great

apartment complex! Very

friendly

staff! Lived here for almost 2 years and haven't ever really experienced anything

bad

here!

Good

apartment complex!

would recommend

to friends. Review from Google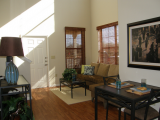 Oct 2017:
Worst

place to live at. The rooms are so small and

decent

size kitchen. I got a paint

charge

at the end of my

contract

for 75$ and they did a

horrible

paint job. You can literally go

down

the street closer to campus and better quality and better prices!

don't

waste

your time here. Review from Google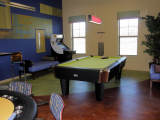 Oct 2017:
They will

charge

you twice at beginning of lease. They'll

charge

you for the month you

didn't

live in. If

not

, be sure to ask BEFORE signing and have a recording or written proof that they

won't

do it. Even after moving out, they've sent me 3 letters of having an outstanding balance of $0.00 and they will be

forced

to send collections if I

don't

pay that amount in full...

Awesome

place, but if you are the one paying for it,

don't

get too eager to sign with them. Review from Google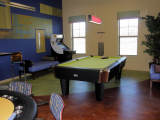 Oct 2017:
The apartments are

nice

! The kitchen is really

big

and I

love

how it was fully

furnished

! It kind of

sucks

we

can't

use our balconies yet, but we were compensated $75 for the inconvience. The rooms are

average

size, but the closet is

big

! The pool, hot tub, and fitness center are

great

! When moving in the apartment, it

wasn't

super

clean

and the paint job

wasn't

the

best

! But overall so far I would say it is a

great

place to live!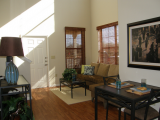 Jun 2017:
2818 Place is the dirtiest place I've ever moved into. When we moved in the ceiling fan was literally covered in

dust

, as were the counters floors and walls. Before we could even unpack we had to

clean

. There is a

not

-so-patched

hole

in the door of my closet and a

hole

in my bathtub. The rooms are very small and the beds are really, really firm (if you like that). Our dryer squeals. Yes, squeals. When maintenance came by to check it, they turned it on for 30 seconds and said since it

didn't

squeak it

wasn't

broken

, instead of taking our word about the monstrous sound it makes. There's dog

poop

everywhere you look. Review from 6/10/17 on Google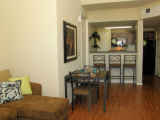 May 2017:
Worst

place to live. I did random roommate matching and it's like they

don't

care

who they pair you up with, they just

throw

you in somewhere. My car got

towed

for NO REASON!!! The lights in the living room have been out for over two months, no one to come fix them. You can

barely

get into the apartment, because the door handle

doesn't

work you have to push up against it, again no one has fixed it.

recommend no

t living here. Review from 5/20/17 on Google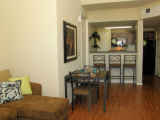 May 2017:
Moved into a bedroom that had

not

been cleaned, but the management was very forgiving and helped me get the

best

out of my apartment. Hoping it gets better because I've already signed a lease for the fall semester. Review from 5/19/17 on Google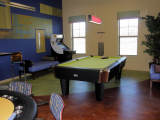 Apr 2017:
My roommates and I have been overcharged every month we've lived here. We find

bugs

all the time

even though we keep our apartment very

clean

. We've submitted service requests for

pest

control multiple times but they've

never

been completed. The hot tub

never

works and they

didn't

have half of the shuttles going for the majority of the year. The grounds always have

trash

laying around and the grassy areas are covered in dog

poop

. The TV service is always cutting out in the bedrooms. Review from 4/13/17 on Google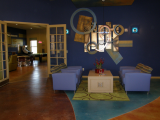 Apr 2017:
This is by far the

worst

apartment complex that I have lived in. Nobody in the office knows what they are doing. We have had many

issues

with the complex coming in to lock off our balconies

due

to a safety

concern

. They are

not

working on fixing the balconies in a timely fashion which is space I pay for and expect to be able to use. They overcharged us rent the first few months of living here and we had to call repeatedly to the office to get someone to fix that. On top of that when we have an issue and would like to speak to management they are always on "lunch" even when we call multiple times a day. Review from 4/3/17 on Google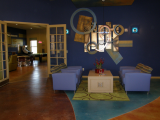 Dec 2016:
Been living here for a semester and the experience has been

amazing

! Staff is super

friendly

,

great

luxuries, and an

easy

to use website! Review from 12/8/16 on Google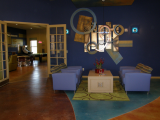 Oct 2016:
I currently live at these apartments and I couldn't be more pleased. The staff is

friendly

and the buildings are

well

constructed. Plus the gym, pools, and hang out areas are

nice

too. The units come fully

furnished

with appliances, a

nice

TV, and a really comfortable mattress. Review from 10/3/16 on Google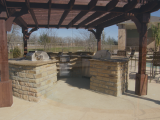 Jun 2016:
I highly recommend to

NOT

live here. For the price, you could live at an immensely better place. I personally had

problems

from the get-go. Whether it be the front office/management

not

coming through on garauntees that were made as I was touring the apartment and contemplating living here, i.e. "They do roommate matching. They'll replace the ping pong table in the clubhouse with a pool table. etc." Many things were said to lure me into signing my lease with 2818 Place and hardly any of it happened. The front office tries to sneak every

charge

on you that they can. Review from 6/13/16 on Google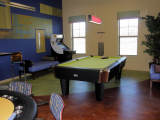 Jun 2016:
iving here was

not

a

good

decision on my part. I have had several different

problems

throughout the year as I lived here. The ac in my apartment has gone out four times. Power outages have happened twice since living here. One time we were

not

aloud to use the

water

in our apartment because it was coming out

dirty

. You would think that this complex is conveniently located but it's

not

at all. Getting into the complex during home football games or any day from around 4-6pm is nearly

impossible

. Review from 6/1/16 on Google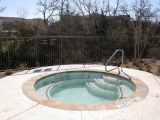 Apr 2016:
Overall

great

experience. Management listens to concerns and fixes

issues

as soon as possible. Everything in the apartment it self is

nice

and

well

maintained.

Events

throughout the apartment community helps you to meet your neighbors etc. Review from 4/17/16 on Google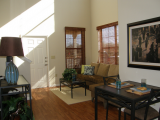 Jul 2015:
Reading through most of these reviews shocked me. My experience

wasn't

as

bad

as what it seems like the consensus is about this place. There are several factors that will either make or

break

the quality of living for anybody and the apartment complex is usually

not

the issue. It's your attitude and your roommates. 2818 is very

close

to the A&M campus. Yes, during peak times it can be a

pain

getting onto the main road because of

traffic

, but College Station

traffic

is bearable. Regarding the shuttles, I would say they are

not

always reliable, but if you plan your trip with a 30 minute buffer zone, you should be fine. Review from 7/24/15 on Apartment Ratings