Back to Previous
Close Tab
Additional Reviews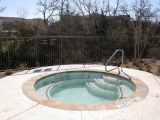 Mar 2019:
My daughter has had the

worst

experience living in this place. As a parent I

can't

get a

professional

person to do anything to

help

us. There are additional people living in her apartment that

aren't

on the lease and the office just shrugs their shoulders and tells us there

isn't

anything they can do. My daughter wanted to live with female roommates and we

can't

get anyone to move the guy out. He even gets his mail at her apartment. The appliances are continuously

breaking

and are

not

being fixed. This place gets

one star

for the

lack

of assistance from the office staff. Review from Google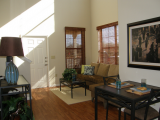 Feb 2019:
Not

very

happy

with how living here turned out. First off, when my roommate and I toured, we were shown an apartment with a pantry and walk in closets, and our tour guide said we would have those amenities in the floorplan we chose. We do

not

. We have an awkward and bulky shelf in our kitchen that we have to call a pantry. It was also VERY

dirty

when we moved in. The bus shuttle is

terrible

. The bus driver who drives me to school is constantly

leaving

late

for no reason and just stops randomly in the middle of our route to eat and drink, he does

not

prioritize getting us to campus on time which is literally his only job. We have to show a pass that costs money which is dumb since they offer a

free

shuttle? About half of the machines in the gym are

broken

or unusable if

not

more. I was told this would be fixed a semester ago and it still

hasn't

. During the fall 2018 semester there was literally a

shooting

right outside of my window Review from Google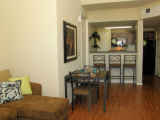 Feb 2019:
Not

loving this place, when i first moved in the apartment I was originally in was a total

mess

. I walked into my room and there was dog

poop

! So then I had to move unit. Also the shuttle busses take

forever

and

run

so

slow

. There is only 2 busses that

run

and are always full! Is

not

what they make it seem. 6 months later update: I have moved

away

from 2818 place. The place is extremely small and the staff is so

unprofessional

. I had an issue with subleasing and the way they handle it was so out of line. They claim and present themselves very kind but they are totally the opposite. You can definitely find a better deal else where for the same price and bigger room. Perhaps, try Zislander.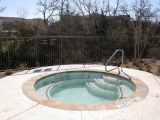 Feb 2019:
It was pretty frustrating when I moved in last semester because the buses kept

breaking

down

. However, the buses got fixed very

quickly

and things were running smoothly again. I have

plenty

of space in my apartment and I save so much money with the bus shuttles and low rent. They have so many incentives and raffles for the residents which is my favorite part. The staff at 2818 makes sure they can accommodate your living experience as

best

as they can and I

love

that. Overall, it's a really

nice

place to live in.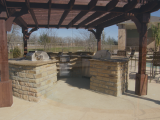 Feb 2019:
Love

that it's fully

furnished

, it really helped me out when I first moved to college station!

Love

the shuttles those are

big

savers on gas and miles for my car!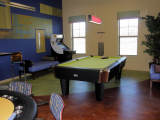 Jan 2019:
2818 place was my first apartment coming to college station. I could

not

ask for a better experience! Anytime I have questions, they are always able to answer them, when I put maintenance request in it is always taken

care

of very

quickly

. Over all my experience here has been

amazing

! If you're looking for an apartment complex that has

good

rates and

nice

apartments sign your lease here! Review from Google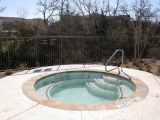 Jan 2019:
Terrible

staff. They can be

lazy

and

rude

. I have multiple

complaints

about them. One happened today and if this was an isolated incident I would

not

give them such a

terrible

review but the following is a example of the type of service you can expect. Internet is out and I was told that they "weren't allowed to call the internet company" and that we needed to. The internet company informed me that they got in contact and were waiting on the apartment complex to reset the switches on the internet equipment. Called the apartment complex back to see if they were tracking on that they did in fact have to contact the internet company and do something on their end. I was rudely told they know what they are doing and was hung up on before I felt that I could get

across

my point. That was an hour and a half before the office

closed

. As I drove Review from Google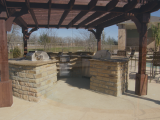 Jan 2019:
The management is the most apathetic and

lazy

group I have ever experienced. The internet went

down

for our entire building for over 24 hours and the management outright

refused

to

help

until we constantly bothered them to. And that's just one story. Review from Google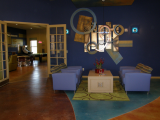 Dec 2018:
I just want to say that even though what I am about to say is so hateful I would

not

say it if I

didn't

think people needed to hear it. I was so amazed at this place when I first toured it. the apartment that I toured before moving in was

beautiful

and so

clean

. I was apartment shopping by myself for the first time, and I though this place was a dream, but little did I know. so when we moved in we had to pay a telecom

fee

and let me tell you when I bring that up to any other apartment complex they

don't

even know what that is. but whatever just a

fee

you have to pay for whatever reason. the next

problem

we had was the fact that they

not

only moved us into an apartment with

cracks

but also one that had foundation

problems

. I will say that the first week we moved in all 10 of our maintenance request were taken

care

of as

fast

as possible and the Review from Google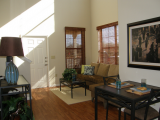 Oct 2018:
HORRIBLE

! I have had non

stop

problems

with the management and the residents above me. I have put in so many

noise

complaints

and had to call the

cops

and the management will

not

do anything about it besides give them a slap on the wrist. I want out of of this

awful

place and they will

not

do anything to

help

me out. Review from Google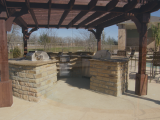 Aug 2018:
I would definitely

not

recommend living here. Just as you've probably read the words already "I would give it

0 stars

if I could." The management is extremely

unorganized

and

unprofessional

. My roommate and I stayed over the summer for work only to be in UNBEARABLE conditions. We would come home from work to find that it was 80 degrees inside the apartment. By the end of the month, our electricity bill would be 70+ per person. For 2 people that were hardly ever home and a

broken

A/C, it's pretty

ridiculous

. I placed two maintenance requests for the A/C only to be marked as completed within 10 minutes and no one even coming by to check on it.

Fast

forward to this past weekend, my 3rd roommate moved back in & her mom noticed it was hot so we put in ANOTHER work order and the office told her mom "We

don't

look at work orders over the summer. Review from Google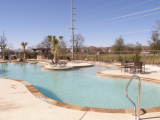 Aug 2018:
Do

NOT

live here, I would also give this place no stars if I could. When we first moved in the place was

not

clean

at all, roommates and I cleaned all of it to make sure everything was

good

. A nest of

spiders

were living under the couch cushions. After getting moved in and everything, we came to find

mold

and what seemed like black

mold

in all of our vents. We then had to move OUT of the unit they originally placed us in and into another unit during the middle of the semester!!! Moving into the

new

unit I knew I would

not

be resigning at 2818 place. The

new

unit did

not

have

mold

, but in my room there were 2 lightbulbs that were burned out and I did

not

put in a maintenance request because that was something that should have been taken

care

of before I moved into the

new

unit.

Fast

forward into trying to be done with 2818 place and they're Review from Google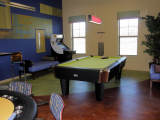 Aug 2018:
My experience is very similar to all the

negative

reviews on here. Just simply look elsewhere. I also find it funny how all the

positive

reviews are ones from people who haven't even lived here yet. Lol. My biggest

complaint

is how terribly hot the apartment gets. I come home from work and it is literally 80 degrees. Yet, the electricity bill is $60+ per person????

Terrible

place. ***UPDATE*** My roommates mom helped her move back in and she

complained

about how hot it was and decided to put in a 3rd work order (my roommate had placed 2 already). She called the office to make sure that they'd take

care

of it and they told her they don't look at work orders during the summer. So there's that. Choose to live somewhere else please. An apartment complex that cares about its residents even when school is out. Review from Google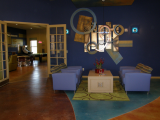 Jul 2018:
Well

, I have just signed the lease for this year and have

never

visited the place, mostly talked over the phone regarding my leasing process and my apartment stay. I think almost everyone I talked to was super

nice

and defiantly helping. The staff seems to be welcoming and considerate. :) As far as any

problems

or difficulties with the process, staff has always been

friendly

and eager to

help

!!! :) Review from Google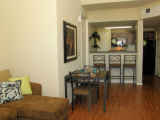 May 2018:
Management is

awesome

and super

friendly

! Their team will go above and beyond to make sure the residents

Enjoy

the experience. Maintainance team is prompt, respectful and premises are upkept. They also provide activities regularly to

help

residents mingle and get to know each other and get to know the management team. They also have the

best

cookies

in town Review from Google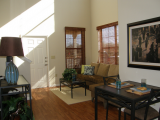 May 2018:
Overall, I had a

great

experience while being at 2818 Place. I would like to thank Dee and Shelby for their

great

services. They were able to answer all of my questions, and they provided a

great

deal of information about everything pertaining to 2818 Place. Review from Google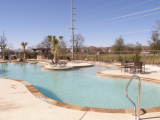 May 2018:
I don't know what all these people are talking about with

negative

experiences here, but the people I spoke with were

very helpful

and

amazing

. I'm considering transferring out to Texas this summer from California and was walked through everything with Dee—who answered all my questions—even ones about

good

food spots nearby! She was incredibly sweet and patient and after we ended the call I saw I talked her ear off for almost 40 minutes! I felt like I was given

plenty

of info and welcomed as if I were already a tenant on the property. If I don't end up there, I'd still recommend these folks for their customer service alone Review from Google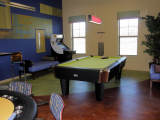 May 2018:
I have lived here for 2 years and would give them

0 stars

if i could!!!!! It is so small for how much money rent is, shuttles are always

late

, and the office

never

knows what they are doing. so if there's an offer saying that you'll get a gift card after signing; think again! it took me almost a year to get mine,

not

to mention it was bc of my impatient reminders. It is by far the most

unprofessional

management i've dealt with. 2818 Place is also known for fining their residents any chance they get. my roommates and I got

fined

almost 800 dollars and the manager and her assistants had me and my roommates waiting for an "update" about the situation, that we

never

got- until they called us to see when we were paying the fine??? that is

not

how an update works. There have been 2 different property managers since i've lived here and things have Review from Google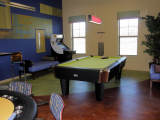 May 2018:
So let's look at the

pros

and

cons

Pros

about living here: -Location is really

close

to campus -maintenance staff is very diligent and gets things done on time -the pool/hot tub area is really

nice

Cons

: -way too

overpriced

for what you get; you can pay less for other places that are

NOT

run

by large companies such as Peak Campus and get a much nicer and bigger place -rooms are basically the size of large closets (if you live in a 4 bedroom flat) -turning

left

onto Harvey-Mitchell after exiting this place is basically a death sentence -the shuttle that takes you to campus might be running some days and

not

running other days, and there's no way for you to know -once you move out, this place will

charge

you for

not

vacuuming a wooden living room floor...yeah...absolutely

ridiculous

. Especially since my roommates swept and mopped Review from Google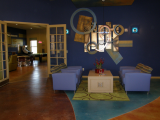 May 2018:
I agree with Katherine's review and it is very similar to my experience with this establishment. This is by far the

worst

apartment complex that I have lived in. Nobody in the office knows what they are doing. We have had many

issues

with the complex coming in to lock off our balconies

due

to a safety

concern

. They are

not

working on fixing the balconies in a timely fashion which is space I pay for and expect to be able to use. They overcharged us rent the first few months of living here and we had to call repeatedly to the office to get someone to fix that. On top of that when we have an issue and would like to speak to management they are always on "lunch" even when we call multiple times a day. More recently they have

charged

me a

fee

to my account which they

denied

when I clearly had the proof in front of me. I would

never

recommend this a Review from Google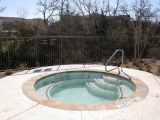 May 2018:
Horrible

place to live. The apartment is small and even with me being gone for a month my rent went up for "utlilities". The front office lies when doing promotions. Offered a 250 dollar gift card after resigning with them and

never

received it. The maintenance is

great

but the management is

awful

. Anyone looking for a place to live

don't

go here, save your money. they are the literal definition of

trash

Review from Google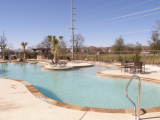 Mar 2018:
Absolutely

terrible

I wouldn't recommend to any right minded person. I'd rather live in bryan and make the commute than to ever live here again. Most of the workers are absolutely delightful and such genuinely

good

people. But there are some who are genuinely just plain

rude

and it

sucks

because the

good

people are over ruled. I live in building 8 where there is no parking

close

to my apartment that isn't covered. The other day I parked my car and it happened to be someone's spot. They

left

me a note and asked me to move it so I did. Two days later in a spot that is nowhere

near

anyone's else's spot my car was

towed

. I transferred from my

old

apartment which when I moved in the first thing we noticed was the floor was bowed and 8 months later they finally got around to start fixing it. Absolutely

terrible

. Review from Google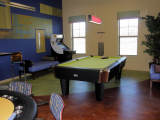 Feb 2018:
Would highly recommend to students!!

Great

living environment and very

friendly

staff!! They'll make you

love

it here! Review from Google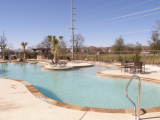 Feb 2018:
Great

place to live, it's conveniently places

near

campus and they even have shuttle busses that can take you to campus. Very

friendly

staff and they're

always willing

to

help

! Review from Google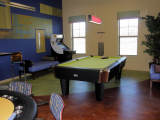 Jan 2018:
Technically, this review is for Parkway Place, but it is right next door and

run

by the same people. I lived here for two years. Maintenance is pretty on point (most things fixed within 24 hours of them receiving the ticket). I had a few

problems

with a randomly assigned roommate, but that isnt the complex's

fault

. My boyfriend, who currently lives in the complex, has

not

been so

lucky

of

late

. He had little trouble in his

old

apartment, but has had a myriad of

problems

since moving to the 4 bedroom Montecito. The shower

leaks

into his closet and it has taken maintenance over a month to fix it (

mold

and

mildew

grew in his closet before it was discovered), and taking out some of 8the sheetrock allowed

ants

to infiltrate his room on two separate occassions. The pool table is off balance and in

Terrible

shape (they said they would replace it Review from Google