Additional Reviews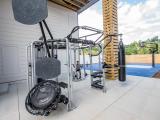 Jan 2019:
Pros

: Very

spacious

bedroom and living room. Really

nice

place.

Not

loud

, but on the weekends, they are

loud

sometimes.

Cons

: I'd say about twice times a month, I'd see a car on the way to the bus

stop

in the wildwood parking lot with more than one of its TIRES SLASHED . Also, there were sometimes cars that were EGGED.

Never

seen that before so much at a college apartment. Walls are pretty

thin

. Also, the people upstairs had a

fight

and

broke

the bedroom door

down

. lol.

Idiots

. Review from Google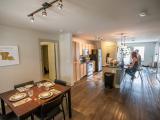 Jan 2019:
Love

this place. Only property with a gate system and courtesy officer Antonio is

great

. FRED'S

event

last

night

was wild!!! Review from Google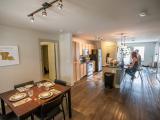 Dec 2018:
A girl got robbed and car jacked gettin out if her car one

night

Review from Google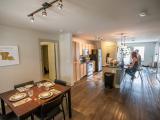 Dec 2018:
My girlfriend lives here and pays almost twice what i pay

down

the road. Her appartments roof by her window is always

leaking

. Pieces are

rotting

off of the top of the window. People are in and out

all the time

. One day, they came in and cut a

big

a--

hole

in the roof and

left

. Now theyre baisically telling her its the complexes roof by her room, yet they

haven't

offered her any concessions for this. She pays exactly what her roomates and nieghbors do for her moldy,

rotting

, room. Its outrageous. Review from Google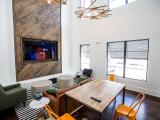 Sep 2018:
This place is

great

for anyone who really

doesn't

like living in a

nice

apartment. When you first move in they'll be

nice

enough to drip paint all over your apartment from the

lovely

repainting they do when a tenant moves out. Also, they do a

great

job of keeping you humble by

never

picking up the giant dumpsters at the back of the complex which overflows everywhere. Really helps you feel like you live in a third world country! Are you studying to be an engineer or get bored easily? look no further than Wildwood, they'll

leave

you a

broken

sink in the middle of your apartment so you have something to do when you move in. If that's

not

enough, they'll even save you the

hassle

of closing your bedroom door by

not

giving you one at all! They also do a

great

job on keeping you from distractions on the internet by providing the

worst

possible inter Review from Google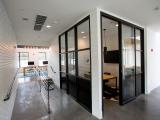 Aug 2018:
Good

afternoon, PLEASEEEEE DO

NOT

STAY HERE! My time at this place was

HELL

, I stayed 2 years. During my matriculation, I did

not

do everything right, I

left

trash

out, I was

late

on rent, thus I was

not

perfect

; HOWEVER, this complex is

not

structured

well

. 1. I HAD MICE IN MY APARTMENT!!! Do you think I was given the opportunity to move!? No. They sent a guy into my apartment, where mice droppings were and he put out

worthless

traps... no one sprayed and NO offered to move me to another unit.

Crazy

? I know. I am no where

near

nasty

, hence why I was surprised, I was more furious no urgency was shown to rectify the issue. 2. The building is always out of

coffee

, and the machine is

NEVER

cleaned.....EVER!!! How is that sanitary? It's

not

! 3. They have ONE

garbage

for all residents! This created

awful

smells

and also brought

spiders

!

Nasty

? I know.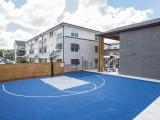 Jul 2018:
It pains me to say this but my biggest

worry

with Wildwood is how the office handles resident

issues

. Although, I have had

great

interactions with the manager Christopher, some of my biggest

problems

have

not

been resolved in the slightest. First, is the weed. After

failed

attempts of trying to work with my roommate, I have

complained

to the office twice about my roommate

smoking

weed in the apartment but was told that they "can only send out an email" ...but I

wouldn't

think a complex like this would openly tolerate the use of

illegal

drugs

in their apartments. On top of this, the daily presence of

smoke

in my apartment is

terrible

for my health and I have told both the office and my roommate about my breathing

issues

. I feel like this is very serious and should have been handled immediately. Also, there are

bugs

literally EVERYWHERE. I have Review from Google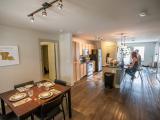 Jun 2018:
Great

place to live! I

enjoy

the office staff's customer service and feel like they really

care

about my

best

interests. I can

stop

by and chat with them or I can utilize the

nice

amenities! Review from Google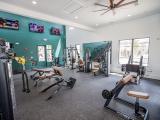 Jun 2018:
I've lived at Wildwood since last year and

love

the property. Especially the pool area! It's like living on a resort. Review from Google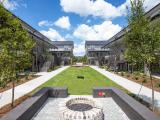 Jun 2018:
Beautiful

property and

great

staff!

Great

pool and gym. This place feels like home ! Review from Google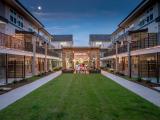 Jun 2018:
Nothing

that they advertise is as it seems.

Nothing

ever works! They are always "working" on fixing something such as the printer which

NEVER

works. Then they always say to come to the office to print but their printer

doesn't

work either. Maintenance requests always go unanswered. You have to call 3 and 4 times to get things done. There's always some type of disturbance.

Never

any type of

security

. Listen to the people who have lived here. It's

ridiculous

.

don't

DO IT.

Cannot

wait to move out!! Review from Google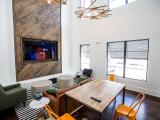 Jun 2018:
Place is

nice

looking on the outside and has a

nice

pool but the management is

horrible

. I have asked to have my WiFi fixed for over a week now and everyday it's the same thing false promises that it'll get fixed by the end of the day and all they do is email someone who apparently

never

checks their emails. Also they didn't give me any information about the place when I moved in and I had to go back and ask for a parking sticker for my car. My roommates have told me

horror

stories of them getting

mold

in their room and all Wildwood did was paint over it so it came back and got on all her clothes. I will definitely

not

be signing for another year. Don't

waste

your time living at this place where the only thing management does is sit on their ass. Review from Google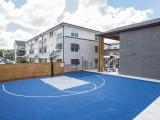 Jun 2018:
Not

safe

Poor

management Takes

forever

to fix things and multiple request WiFi goes out on the reg

Nice

facilities Review from Google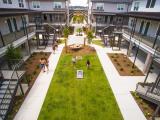 Apr 2018:
It's been

problems

since day one! From missing guarantor info, moving into

dirty

rooms, and now we have a

rat

infestation

. They are everywhere. Outside, running

across

the balconies, in our bedrooms, closets,

down

stairs area. And the management refuses to make this

problem

a priority. We are currently trying to

get out

of our lease. Review from Google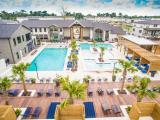 Oct 2017:
Love

it here! The amenities are

amazing

- a

beautiful

study area and massive pool, along with a

great

gym. The layout of the apartments is

great

.

Best

part is all the counter space in the kitchen. They could furnish with comfier chairs and couches, but a minor thing compared to how

great

these apartments are. Review from Google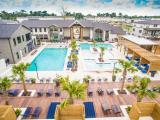 Oct 2017:
This is my second year living here and I plan to renew again! I

love

the open courtyards for my dog and everyone else's dogs to play in. The maintenance guys are the

best

at getting stuff done and always

help

when I'm taking my

trash

out! The balconies are very

spacious

,

great

for hammocks. I

love

the

big

windows in the bedrooms and the huge closets. Parking at other apartment complexes is always a

hassle

but at Wildwood there is always ample parking. I would definitely live at Wildwood over any other apartment complex nearby! Review from Google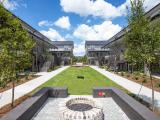 Oct 2017:
I recently helped my nephew, Jordan, move in and I was completely blown

away

at how

beautiful

the Wildwood property is! The apartment was

spacious

, beautifully styled with

new

appliances and washer/dryer setup. Although sharing the living area with roommates, the individual bedrooms are also

spacious

, complete with large walk-in closets and private bathroom. The outdoor amenities of swimming pools, barbecue lounge area, and gym makes this

not

only a home

away

from home but a lot like a vacation home. I simply loved every feature and

would recommend

this

quiet

community to family and friends! Review from Google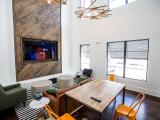 Oct 2017:
This is really a

nice

place to live. The pool is based on a resort style and made me feel like I was on island. Staff is very

friendly

and they seem to always be there to

help

. If I can remember correctly, the guy name was Jordin who helped me. He was really

friendly

,

professional

and answered all questions and made sure I understood. Overall, my experience with The Wildwood was

great

! I highly recommend this place to live. Review from Google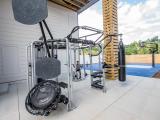 Sep 2017:
On my last trip to Baton Rouge a few days ago, I came to visit my friend that lives in Wildwood BR and the scenery is

amazing

. Her apartment itself was very

spacious

to me. I

love

the fact that it's only a short drive to Louisiana State University which is very

convenient

for her. The pool area was

lovely

,

great

for a small gathering of friends to relax! Review from Google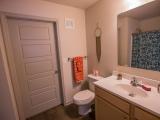 Sep 2017:
Wildwood has been

great

! I

love

the courtyards and the hammocks! I

love

that Wildwood

doesn't

have restrictions on breeds or weight for pets. I have a dog

well

over 60lbs and it was hard to find a place that would allow me to have him. There are tons of dogs here and I met a lot of my neighbors because we all hang out in the courtyard and let our dogs play. A lot of the staff live on property and I see them

all the time

especially the ones that have dogs, so it's

good

to know that they are always around. Review from Google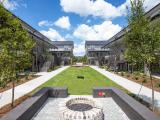 Feb 2017:
Wildwood is

great

! Thanks to XXXX for making it

amazing

!! Review from 2/25/17 on Google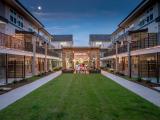 Feb 2017:
Overall

great

place. I have had a

great

experience with the staff! When we were experiencing some minor

issues

in our apartment one worker, XXXX, stayed on top of things and really got the

problem

fixed as soon as possible. Review from 2/18/17 on Google