Additional Reviews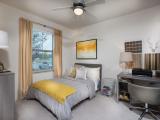 Dec 2018:
Out of most of the "student" apartment housing complexes around LSU, I would say the Exchange is one of the

best

. The Exchange is gated which helps me feel

safer

living in Baton Rouge. The amenities are

nice

and typically pretty

clean

and move in day was a smooth and

easy

process for me. For the quality of the complex, the pricing is pretty reasonable in comparison to some of the other complexes on Burbank and Ben Hur Rd. They offer

good

rent specials, I got my 3 bedroom apartment for $595 a month with a special they were running. What I really

love

is that the only utility you pay for is electricity.

Water

, Cable, and WiFi is all included in the rent. Safety wise, I'd say I feel pretty

safe

living in this complex. Baton Rouge of course is

notorious

for its

break

-ins,

robberies

, and

crimes

. Having the gates does

help

me feel

safer

. Review from Google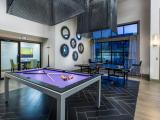 Dec 2018:
The office staff here is

great

. I had a situation with my roommates, I told Jordan and Travonte, and they were able to find a

new

apartment for me that suited my needs in less than 2 weeks! They were very sympathetic, and Travonte gave me options to make sure that I found a living situation and roommates that I felt comfortable with. He is constantly checking to make sure that everything is still going

well

and that I am

happy

. Everyone in the office is kind,

efficient

, and they greet you by name. The roommate situation was my only

negative

experience in 3 years of living here, so thank you for handling it so

efficiently

! Review from Google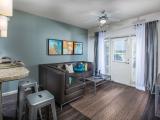 Sep 2018:
The leasing process was a bit annoying but they are so willing to work with you and make sure you're

good

. Friendliest staff especially Kayla. Every time I talk to her or any issue that comes up, she helps me/very sweet. My stay so far has been very

nice

and they even call to ask how everything is going. Also

love

all the furniture that came with it and how

clean

everything was when we moved in. Review from Google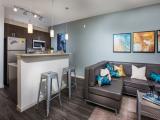 Aug 2018:
After touring a few student apartments

near

LSU, Kayla made me feel as if The Exchange was the

best

option for me. She was able to answer all of my questions and showed

professional

customer service abilities. I was

impressed

by her hard work and I feel as if she should be recognized for her efforts and cheerful attitude. Thank you, Kayla! Review from Google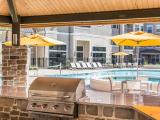 Jul 2018:
I've lived here for almost a year now and I have to say it's way better than my last apartment. I

would recommend

anyone I know to live here. The amentities are

nice

and the price you pay for a

good

quality apartment is

awesome

. You get a huge walk in closet depending on which floor plan you lease,

big

tub, and you don't even have to pay for

water

which is

awesome

! My vehicle or apartment have

not

been

broken

into because we religiously keep everything on lock and secured. The only reason why I didn't give it

5 stars

is because the hallways are

horrible

. It's so dark and scary especially if you're returning back from a

late

night

of studying. Also, the power goes out a lot when it storms which

sucks

but I don't think the apartment itself can do anything about that since the power will be out through the entire street. In conclusi Review from Google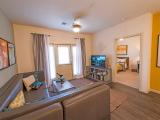 Jul 2018:
Beautiful

property and the

best

service from our tour guide Kelsey. She was so helpful in dealing with an assignment issue for my kids. Prompt service really made me feel better about signing for a place for my kids to call home for the next year. The w

hole

staff was very attentive and all expectations were met. Review from Google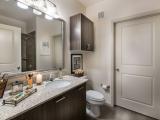 Jun 2018:
At first, I was iffy from the previous reviews. But I am so glad I took the tour! I was greeted with a

friendly

smile from the staff! Kelsey was the one that conducted my tour. Before we began she offered me a beverage. She was so

pleasant

and humorous. I felt relaxed and

Enjoyed

the tour. I highly recommend her! Review from Google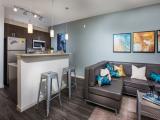 Jun 2018:
Kelsey did such an

amazing

job showing me this property! She made me feel confident that I will

love

living here! Review from Google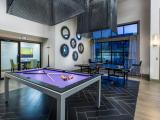 Jun 2018:
I recently went to have a tour and the staff was so

friendly

and helpful since I've just moved to the city. Kelsey really did a

great

job of showing me the apartments (which I loved) and really making me feel welcomed! Review from Google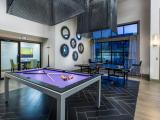 Jun 2018:
Had a

wonderful

experience while I visited The Exchange . Kelsey was super

nice

and answered all the questions I had as

well

as gave me additional info about the complex! Review from Google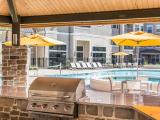 Jun 2018:
I had a very

enjoyable

experience with the Exchange. The staff, especially Kelsey, was always

friendly

, attentive and very patient with me as i had many questions for them. Would

definitely recommend

for any student looking for housing! Review from Google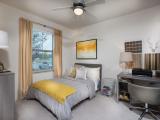 Jun 2018:
Awesome

place. The reps are pretty helpful. Esspecially Kayla.

Friendly

faces and they do work with you.

I like

it so far...the only thing is that you have to stay on them about your information. Other than that they're pretty

great

. Review from Google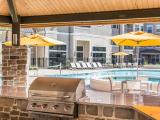 May 2018:
I just recently toured The Exchange during my search for student housing, and was very

impressed

. Our tour guide, Travontae, was extremely enthusiastic and

very helpful

. His enthusiasm made the tour very

enjoyable

and made me feel right at home. He was also very capable of very thoroughly answering every question that we asked. I felt extremely

safe

touring the grounds, as the entire community is fully gated. All of the facilities were also extremely

clean

and everything looked very

nice

. The apartments were

clean

and orderly on both the outside and the inside. I would

definitely recommend

touring and considering The Exchange for student housing. After touring the Exchange as

well

as a few other options, I decided to sign a lease at The Exchange. Everyone was

very helpful

and Travontae went above and beyond to accommodate me for an earlier Review from Google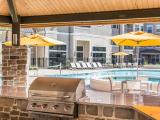 Apr 2018:
Ashley, the leasing manager. Makes the

best

grilled cheese. I

love

living at the EXCHANGE!!! Review from Google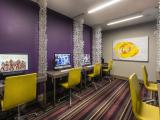 Mar 2018:
I went on a tour here and I immediately

fell

in

love

! The staff was

professional

and informative. They were also warm and

friendly

. I really felt at home here. Definitely my #1 choice for housing in Fall 2018. Review from Google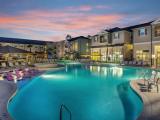 Feb 2018:
Good

help

from the staffs. I just moved in like a month ago, and whenever I go to them and ask questions, they are

always willing

to

help

Review from Google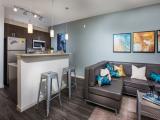 Jan 2018:
The office staff is super helpful. If they

aren't

to sure of a question they will find the answer very

quickly

. Travontee, Ashley, and Huong were super helpful when I had multiple

issues

/ questions and literally visited the office three times in 20 minutes. They were

very helpful

and kind each time. Review from Google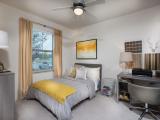 Jan 2018:
The exchange is such a

pleasant

environment. The staff is

always willing

to

help

and truly cares about making their residents comfortable and

happy

. The grounds and the living space is extremely

nice

. The apartment complex is also gated, which is a huge plus. The apartments come fully

furnished

with comfortable furniture! The exchange is about a 5 minute commute from LSU which is extremely

convenient

. Would

definitely recommend

living at the exchange! Review from Google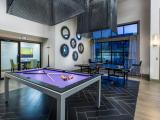 Jan 2018:
I

love

living at the Exchange at Baton Rouge. The staff is accommodating,

pleasant

to work with, and fair. I

enjoy

the amenities at the property as

well

as the

fun

events

planned quite often. The walking paths on property are

great

for outdoor exercise as

well

as a small dog park. The location is

great

, being minutes

away

from LSU and many bus routes operating minutes from the property. I've

enjoyed

living here and recommend it to any college student who wants a

safe

, fully-

furnished

, and

affordable

place to stay. Review from Google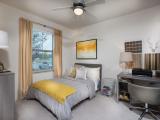 Nov 2017:
Ty Brown and Kayla Berniard are very

good

at what they do. They really give they all and are their to really

help

everyone. Better than the other crew they had in there before them! I appreciate everything they do! The exchange is a very

nice

property and they keep it

clean

24/7. Review from Google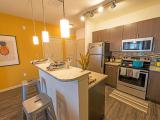 Nov 2017:
Ty is so helpful, she helped me sign my lease and she remembered me throughout my times in and out of the office. The complex is

nice

and has

great

amenities and deals. Apartments are

spacious

and have

nice

size beds. Review from Google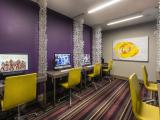 Nov 2017:
Had the

pleasure

of having Ty give me the tour and I loved it! She was very sweet and informative. All of my questions were answered thoroughly. The apartments were

beautiful

inside and out. The pool area and gym were

amazing

as

well

. I'm so glad that I toured this property. Review from Google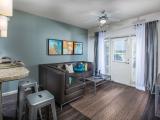 Jun 2017:
UNSAFE

!!! chronic

break

-ins throughout 2016-17. Armed

robbery

,

break

-in into apts, countless cars

broken

into, cars

stolen

, etc. Property office and PEAK CAMPUS doing

nothing

! No 24/7 safety presence, no cameras at gates, no

nothing

. Find another place to live unless you like

assault

,

robbery

,

broken

car windows (6 different cars in June alone). YOU ARE

WARNED

.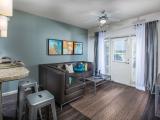 Feb 2017:
Basically the only

good

things I can say about these apartments is that the Cyber Cafe is an extremely

nice

amenity to have when I'm going to be up all

night

studying and some (keyword being some) of the staff is

very helpful

. In particular, XXXX has been extremely helpful to everything I have needed! She is very

friendly

and is always

quick

to fix any issue that I may have. On the other hand, the turn over rate of the staff is extremely high. It seems that every time I go in the office (and I have to go in because it's so rare that anyone answers the phone) the staff is completely

new

. This is just one indication of how

ridiculously

unorganized

this place is. The staff also seems to be way too focused on getting leases signed than pleasing their current residents. Review from 2/16/17 on Google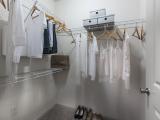 Feb 2017:
I have lived here since this place has opened. I really wish this place was maintained better and cleaned more often. The cafe gets

dirty

along with the hallways. The building one pool has no umbrellas anymore. Things

aren't

kept up with or disappear and nobody cares. Management seem more focused with

new

leases versus maintaining and keeping up with the residents that are already here. On a higher note, the maintenance team is really

nice

and helpful and XXXX in the office is my favorite consultant and goes above and beyond. Review from 2/13/17 on Google