Back to Previous
Close Tab
Additional Reviews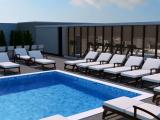 Jun 2019:
Amazing

amenities, the

best

staff, and the

best

place to live for LSU students! Review from Google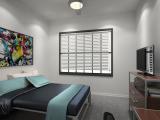 Jun 2019:
This is such a

nice

place to live! The leasing and marketing manager is one of the

best

! Review from Google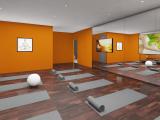 Jun 2019:
Cool

place to live and the leasing manager is super

cool

and helpful too! Review from Google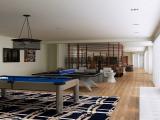 Mar 2019:
not

worth the price

charged

at all! Very

poorly

built, almost everything is

broken

, from the elevator, to the printer, to even the WiFi in our rooms which shuts

down

at times. I have gotten an

eviction

notice

on my door at the beginning of every month despite the computers showing that my payments have went through. Have gotten many different explanations on this from management. When I moved in I sent a work order because my shower handle was

broken

and

water

was

leaking

. It took them three months to finally fix it, and they still

charged

for

water

overages. It

smells

like sewer and there is dog

poop

in the halls frequently. There are a bunch of students who work in the office who are very

nice

and mean

well

but have no fixes to any

problems

. I wouldn't live here, but there will be open spots because the turnover rate is so high.

not

worth the high price that is

charged

, especially when most of the things you are paying for are

broken

. Review from Google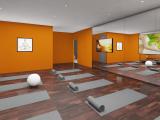 Mar 2019:
There are so many things that could be said about this place-

not

good

things. But I'm gonna

hit

on the ones that nobody has mentioned yet. Want to have a package delivered to you?

good

luck. Even when usps or fedex tracking says my package has been delivered, Park Place denies it was ever delivered. I consistently get my packages at least 3 days after they were actually delivered by the shipping company. Also, there have been giant bags of

dirt

and rocks?? Taking up over half of the parking spaces on the sixth floor since November. It is

late

March now. Pet

free

apartments? Nope- I frequently find dog

poop

in the halls.

Water

oozes through my walls when it rains. Utility cap? What's the point- they frequently

charge

me for "

water

sewer in excess." Isn't the point of a cap so that I

never

get

charged

extra?? Oh, and

I renewed

my lease and one of the employees

lost

the form, so I was going to have to pay an

increased

rent Review from Google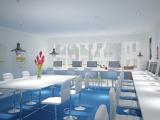 Mar 2019:
Worst

customer service. Lived there for two years and was treated

poorly

over their own mistakes. Given two different check in and out dates. Finished building a month later than expected and lived in two different hotels with all my furnishings and clothing. Toilet was

broken

for an entire week and could

not

be used at all. Can't even count the amount of

broken

/

not

working things in each apartment. Wifi has been delaying since August 2018, still

not

fixed. If you are even considering this place, save your money and find somewhere else. Review from Google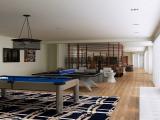 Mar 2019:
This place is

awful

! I have numerous

horror

stories from living here. 1. One time a worker barged in my room without

knocking

or letting anyone in the unit aware that workers were coming in. I was

asleep

in my bedroom

not

fully dressed and someone barged into my room. They then proceeded to stay in the apartment and fix what they needed. inappropriate and

unprofessional

2. my parents call this place

all the time

due

to numerous

issues

with the apartment complex. It's like a full time job keeping track of all the lies they tell here and getting payments straightened out. The staff is all college kids who have absolutely

no idea

what they are talking about or doing. I am

never

given the same response twice. 3.The place is a little over a year

old

and already

falling

apart

, it was built so

cheaply

. One time my door handle stopped working and I called maintenance and the maintenance man told me all the parts in the apartment are extremely

cheap

and

break

all the time

Review from Google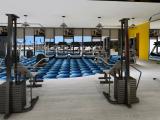 Mar 2019:
Great

place for a LSU Tiger to live while in school and after graduation. They have just about anything you could want.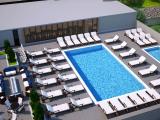 Feb 2019:
Worst

apartment complex ever. Managers

never

get back in touch with you even after

leaving

many messages for them. Roommate matching is DEFINITELY a

LIE

. They just put you in an apartment with anybody and swear that you're a match. I've been living with a

filthy

roommate since August and I've constantly called the office to speak with a manager to be moved to another apartment and I have yet to be helped with this situation. Location is very

convenient

but it's

not

worth the money at all. There's so many dogs coming in and out of the building but I see on EVERY monthly newsletter that there's a NO PET policy but yet...here they are. The office assistants, whatever they are, are

lost

most of the time and don't know what they're talking about. I'd definitely spend my money elsewhere if I were you!! Review from Google
Oct 2018:
Nice

apartments here but i have had several racial experience as a black guy. 1. I have had the

cops

called on me for simplying walking to my apt at

night

.. 2. Once while talking on a conference call on the phone , while sitting inside the garage in broad daylight, a resident called the

cops

\ office and report sucipous behavior.. 3. A racial note was

left

on my sterling wheel inside my car.. Review from Google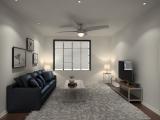 Oct 2018:
Absolutely

terrible

! Always

smells

like

trash

and weed, elevators are

broken

half the time, and our power has been out for over 12 hours. It's severely mismanaged by a bunch of college people that don't know what they're doing. They are the first point of contact when needing

help

, but don't know anything. You could ask all of them the same question, and no two responses will be the same. Work orders

never

get done, but you'll always get

charged

. Our hot

water

has smelt like sulfur since day 1, and it

smells

exactly the same 3 work orders later.The

trash

issue has brought in a

rat

problem

(I've seen 2

rats

in the halls). I was in a walking boot and I couldn't drive my own car, and they tried to

charge

me $50 in total to put a parking tag on a different car temporarily. That's borderline discrimination. They are very

cheaply

bui Review from Google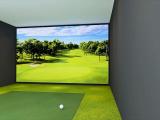 Sep 2018:
I've lived here for two years and

never

had an issue. Under

new

management my car was

towed

wrongfully and now management claims to

not

have any record of my parking pass. Had to pay $300 just to get my car back 3 days later. I guess I'll eat next month. Be aware. Review from Google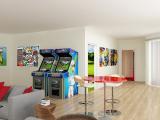 Sep 2018:
Pretty much everything is correct.

I like

the location. I can walk to school, which was the w

hole

point...

cool

. Amenities are

nice

, when they are open.

Not

quite sure when that is really. My guest car was

towed

, even when she was in the visitor's lot bc she

didn't

have a visitors pass. I was just informed via email that it was a requirement. Actually I only saw the email only after it happened, email is

not

sufficient

notice

for that type of thing. Now I get the

pleasure

of dealing with riverside towing. My AC

hasn't

worked in a month. The wifi is super inconsistent. The printer

never

works in the study room. The pool sticks are

broken

. The hallways place

smell

like paint. Miscellaneous

charges

are applied to your account. The leasing rates are

never

consistent. The utility cap is one sided. I personally feel like they just want my money, an Review from Google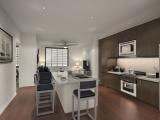 Jun 2018:
We filled out an application for my daughter to lease here and

never

heard back from them. We made alternative arrangements and contacted them to let them know we were no longer interested. (Mind you we called during Spring

Break

. ) They proceeded during this call to tell us that she was approved and expected to move in 8/3! Then, we were advised that they wouldn't lease her apartment until they had completely filled all the other units! We are responsible for finding someone to lease the unit! Please be careful when dealing with them! Lee said, "This is a business and we intend to get paid for all units." Wow! Even at the expense of a student that won't even be attending school in the state and gave more that adequate

notice

! Review from Google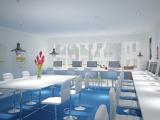 May 2018:
Horrible

would

not

recommend ever living here! The

worst

service ever! The people that work there come

across

as snobby they are

not

relatable. When ever you have a issue they don't even try to

help

you all they give you is

excuses

I have caught them

lying

to me so many times then when you call them out on the

lie

they don't know what to say. They need to learn better coustomer service skills. It's like everything that comes out of their mouth is a line that they rehearsed they don't seem real.

Poor

poor

service. I have been trying to move in early for weeks because my apartment is currently vacant but they keep making up

excuses

then when we were there one of the workers slipped up and said someone got to move in early and I was like

well

wait a second I been trying to move in early for 3 weeks now the worker did

not

know what to sa Review from Google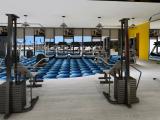 May 2018:
They gave my roommate a cheaper price, they told me I had to sign now or if

not

I would

not

get a special rate, so I did. Then my roomate came in a week later, she signed, and they gave her a cheaper price than mine, so they

lied

to me about their "special rate".

Awful

service, when I came in, they had the

wrong

set of keys for me and I had to live without keys for two days, having the apartment

unlocked

. Review from Google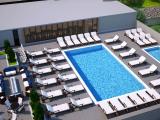 May 2018:
It's a

well

-kept apartment complex. I personally

haven't

had any

issues

with management, though I also

haven't

had any pressing need. Park Place has been a significant improvement from University House. I gave it a five star in spite of its amenities, otherwise known as "wasteful indulgences," which are forwarded onto my rent. So few, if any, residents use them. Amenities this, amenities that. Wait, have you heard about the amenities? Who the heck cares. When I first came to college, I neither wanted to nor expected to live in a posh, over-priced, amenities-filled apartment. Yet, my options are rather

limited

in that regard, so I

won't

hold it against Park Place. Otherwise, I've been

impressed

with Park Place, aside from its early move-in debacle that put me in a hotel for a month. They reconciled that with a sufficiently prorated re Review from Google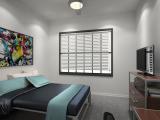 Mar 2018:
Update: March 8th, 2018: The ceiling in the kitchen & living room is caving in. This housing complex earned two stars for its

friendly

leasing office workers, also the gym is a

nice

feature.Thats about all Park Place has to offer.

don't

let them

fool

you, this is

not

a luxury apartment complex. When you take a couple minutes to examine the conditions of the building you will realize how rushed the workers were building this place. Walls are unbelievably

thin

with no insulation. You can hear your

water

tanks filling up every hour, it sounds like a massive waterfall above your head. If you plan on listening to any music

not

through your headphones,

don't

live here. You will have a

noise

complaint

within minutes because the music literally travels through the entire building. You certainly cant play anything through speakers. You can hear EV Review from Google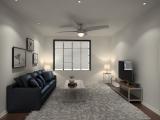 Feb 2018:
Update: As a few others point out the apartment is always having

problems

. Delayed move in dates,

Water

is turned off, internet is

down

, parking garage blocked off. There's at least one email a month apologizing for something. 2nd Update: They wont

help

you sublet unless they reach 100% capacity OR you find the replacement tenant yourself. Instead they will always refer

new

tenants to empty units to make that $$. If you need

help

subletting, camp out at the office and let people know there are cheaper apartments for sublet than what they're offering. If you need an apartment or a shorter lease, ask about any that might be up for sublet. Original: A pretty typical corporate apartment. Sure, the building is fancy and the people are

nice

enough but they will always put the $$ first. After my mother died, 6 months before my move-in date I Review from Google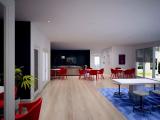 Jan 2018:
This housing complex earned two stars for its

friendly

leasing office workers, also the gym is a

nice

feature.Thats about all Park Place has to offer.

don't

let them

fool

you, this is

not

a luxury apartment complex. When you take a couple minutes to examine the conditions of the building you will realize how rushed the workers were building this place. Walls are unbelievably

thin

with no insulation. You can hear your

water

tanks filling up every hour, it sounds like a massive waterfall above your head. If you plan on listening to any music

not

through your headphones,

don't

live here. You will have a

noise

complaint

within minutes because the music literally travels through the entire building. You certainly cant play anything through speakers. You can hear EVERY movement of the residents above you. We requested the first day that we mov Review from Google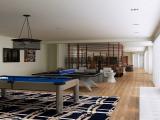 Jan 2018:
Park place is an establishment that was built far too

fast

. Besides the fact that they pushed our move in date 3 times causing me to live in a hotel for 2 weeks here are some other inconveniencies. The walls are cracking in my apartment, I can hear what's going on in all of my roommates rooms and even the people that live above me because the walls and flooring are so

thin

, my bedroom window come unglued from wall (I

didn't

even know they could do that?), the handle of our kitchen drawer came off, I can hear every single time the person above me is showering or using the toilet because it sounds like a gallon of

water

is pouring

down

the side of my walls from the

thin

walls I'm assuming, wifi is

NEVER

consistent, our air conditioning has just stopped working for the fourth time, our lock on our front door stopped working because the door and t Review from Google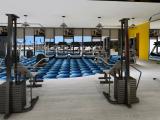 Jan 2018:
A pretty typical corporate apartment. Sure, the building is fancy and the people are

nice

enough but they will always put the $$ first. After my mother died, 6 months before my move-in date I had to

change

my plans to move in. I gave them 6 months

notice

BEFORE my move-in date that I

wouldn't

be able to take the apartment. There response "WE

can't

let you out of the lease. And we

won't

help

you relet until we're at 100% capacity. Serious?! It's now a year later, I'm still hunting for someone to relet the apartment and I'm paying rent on the apartment I

can't

use and they've been absolutely no

help

. In fact, they refuse to

help

. If you are the type of person who has ANY

bad

luck at all. DO

NOT

RENT HERE. They will

not

work with you. They will

not

help

you. They do

not

care

. All they

care

about is your money. Review from Google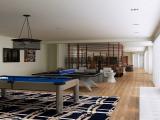 Dec 2017:
I have been at Park Place since they first let us move in about 4 weeks after our move in date. It is in a very

convenient

location and the finger scans to get into the apartment are

nice

, but people let random people in

all the time

. I am in a 4 bedroom apartment and I am one of the cleanest roommates ever, and there have been 4 sightings of

roaches

in my room alone!! They hurried to finish the apartments so the apartments have some paint

issues

and nicks in the walls/appliances, but overall it is pretty

nice

if you get past that. If you want 100% reliable wifi, this

isn't

your place. The wifi is on and off and was off for a few days during

finals

week which was very inconvenient. If you like to talk on the phone you have to either go outside or

close

to a window for reception( the only window in my apartment with reception is in the living r Review from Google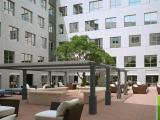 Dec 2017:
The place is very

clean

and

nice

looking, but there are always

problems

with the amenities. There have been

leaks

in the parking garage since move in day and my car has been stained twice so far (they weren't on top of fixing it

quickly

or politely either time and I'm still waiting on them to get the

stain

of from the second time). The customer service is

terrible

and untimely. If you want a

nice

"luxury" student living space don't wast the

insane

amount of money living here. I would move out if it wasn't such a

hassle

because of my unit being on a higher floor level (by my choice). Review from Google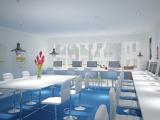 Nov 2017:
Park Place Baton Rouge has been the

best

living experience I've had in college so far. The numerous amenities areas are incredible and the staff is amazingly

friendly

and helpful. I always feel

safe

here because of the thumbprint access doors and

well

lit parking garage. Park Place is positioned perfectly to campus and is a

quiet

place to live with

friendly

neighbors. Review from Google