Apartment Reviews
Back to Previous
Close Tab
Additional Reviews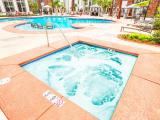 Sep 2020:
Worst

place ever! Everything that shine ain't glitter!

Noisy

!! people make

noise

2-3am in the hallways, set off

fire

alarms

, partying non-

stop

!

Trash

in hallways, hallways floors are

filthy

look like they haven't been mopped in weeks. Dog

crap

in hallways. Office staff suck with

poor

communication, tell you one thing but says another. Make sure they put everything in writing. Also, they implement rules without heads up, it causes

problems

. Ex: had

new

parking passes made and claim they emailed everyone, I

never

got an email, my friend parked at my house for under 2 hours and car was

towed

for no decal!! What a

joke

and set up for extra money !!

Not

to mention I was told I can move out 2 weeks early with prorated rent, that was another

LIE

told by office staff!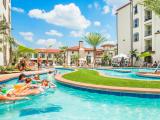 Sep 2019:
The staff is very

amazing

and they are so helpful. They will make sure that your experience here is

amazing

and beneficial. The amenities are

amazing

, and the

lazy

river is so

beautiful

and

wonderful

. Maintenance come immediately after you put in a work order. I

love

this luxury style of student living. This is my first apartment and I am enjoying every bit of it. Review from Google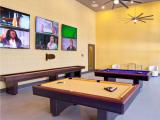 Aug 2019:
**UPDATE** 8/27/2019 - Gina, the GM, immediately helped to address this issue.

very helpful

and accommodated my needs until they completed cleaning in my apartment. Communication could be improved regarding resident

events

, but nonetheless, the staff is pretty

cool

and

friendly

. I would definitely consider renewing here. The staff are really

nice

, but they dropped the ball on August 15, 2019, for move-in day. My unit was

not

ready, it

smelled

of cat

urine

and had cat hair everywhere. I told them and one of the consultants really did everything that she could do to

help

, but it did

not

work. The

professional

cleaning services they used did

not

do an exceptional job of cleaning because things were still

left

dirty

. I told them I'm

allergic

to pet dander and they moved me into a unit that had a pet and they

didn't

have the courtesy of fumigating it for me or putting me into a hotel for a

night

or two while taking

care

of the situation Review from Google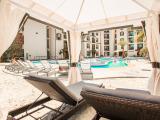 Aug 2019:
Absolutely

love

this place! Staff is

caring

and sympathetic. The 2 black guys in the office are

always helpful

and try to find a solution to my daughter's

problems

. I've called a couple times to rampage but Damien, John, and Cameron got everything handled for me. Will be staying here for until my youngest finish college. Review from Google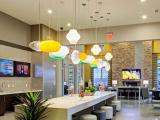 Aug 2019:
We

love

living here since the name was

changed

to Lark Baton Rouge and

new

management started.

Great

location and so many amenities for what you are paying. Cassidy is the

best

to work with. She's always there for any concerns/questions that may arise and addresses them in a timely fashion! Review from Google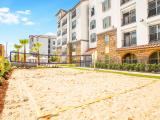 Jul 2019:
Lived here for 3 years, and Lark has made so many improvements throughout the year. I couldn't have picked a better place to live, and the front office has become so much more helpful with any situation that arose with my apartment. They really are getting so much better, and a

great

bang for your buck. It was so

convenient

to walk to tiger land and football games without having to

worry

about an Uber! Thank you for a

great

3 years!! Review from Google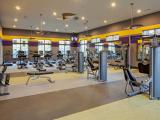 May 2019:
Lived here for two years and loved it!!!

Awesome

location,

amazing

pool and the sweetest & coolest workers ever!!! Cassidy and Clayton are the

BEST

! Thanks y'all for everything :) Review from Google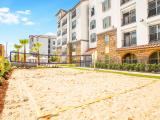 May 2019:
Lived here for two years and loved it!!!

Awesome

location,

amazing

pool and the sweetest & coolest workers ever!!! Cassidy and Clayton are the

BEST

! Thanks y'all for everything :) Review from Google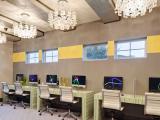 Jan 2019:
I just want to start of by addressing the fact that I moved in after

new

ownership took place. Thus, everything that has occurred during my first semester of living here has happened under the Scion Group's ownership. First my husband and I were coerced into getting a one bedroom at lark instead of a four bedroom at the woodlands

due

to complications. After multiple attempts to move in (

due

to the

lack

of property management) we finally were given the go to move in to our apartment. We were told it was "

spotless

". However, upon move in the drain was

clogged

with human hair, the washer and dryer were

filthy

and had

never

been touched by maintenance. Additionally, walls were

never

paited until months later after calling Coorporate, just for them to send some "independent" painters that did a hack job. The painters seriously took a roll Review from Google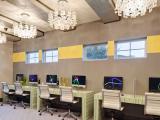 Oct 2018:
Niece lives here

great

at first but concerned about a child that's living there and all they are concerned about is the money child

screaming

and girl just dragging the Lil boy smelling like

marijuana

don't

even think that young man is even on lease there but I was concerned about the child and I reported it but all they could say was we

can't

just go in people apartment but you have cameras you have lease agreements to say who lives there or

not

but guess since it's black it's like oh

hell

with it but I will get to the bottom of what's going on in 444 Review from Google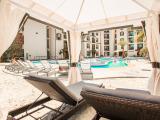 Oct 2018:
Great

location, but that's about where the

good

ends. Lived here 2 months. A/C has been busted since I've gotten here, and still has

not

been fixed. Of the 60 days I've lived here there has been no A/C for at least 30 of them, having gone out on 5-6 seperate occasions, and taking 3-5 days to get "fixed" each time. Review from Google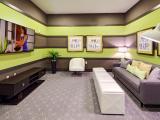 Sep 2018:
If I could

leave

no stars, I would.

good

luck getting any assistance or answers from management. The resident services manager does

not

return phone calls. There was an

excuse

each time I called the office. My emailed request for a phone call was responded to with a

poorly

copy and pasted message

threatening

to send me to collections. At move-out, I was

charged

for things I reported to be fixed that were

never

completed. At move-in, the room was

filthy

.

Dirt

,

dust

, and paint everywhere. I had the carpets cleaned, and cleaned the room prior to move out and was still

charged

both a cleaning and painting

fee

. The "

security

" gates and doors were constantly

left

propped open both during the day and all hours of the

night

. The office was constantly notified of this and

nothing

was done. The stairwells are usually full of

garbage

, hallways smel Review from Google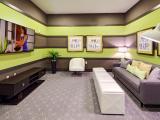 Aug 2018:
This place has been a

great

experience for me. Its location is

amazing

and its

close

to the bars, school and

plenty

of food locations! It is also

close

to

big

roads and

big

shopping centers. The place itself was

nice

and I can see the improvements that

new

managment has made. You pay a

great

price for luxury, location and more. Review from Google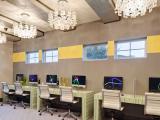 Jul 2018:
My parents came to stay for the

night

to visit from out of town. The visitor parking spots were all full, and no towing signs on my floor level. Office workers claimed that they had no control over who gets

towed

... I have had

nothing

but

problems

with Sterling. 10/10 do

not

recommend. Review from Google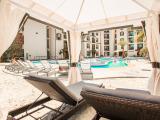 Jul 2018:
I have loved living at Sterling! The office staff is second to

none

when it comes to getting things done and they are always

friendly

. It

doesn't

hurt that the community also offers top-notch amenities

free

of

charge

, which is a

great

way to meet

new

people! I

would recommend

Sterling to anyone looking for housing in this area. Review from Google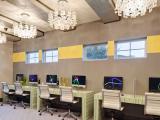 Jun 2018:
Spent many

nights

at the putting green.

Great

place to live with many memories made there. 10/10

would recommend

, wish I could go back to college and live there again! Review from Google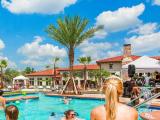 Jun 2018:
I've been living here for three years. It was a

mess

for a while, however, it did a 360 turn. It improved everything from the cleanliness of the hallways, to the management that

runs

it (it's under

new

management).

AMAZING

staff, they are extremely

nice

, and they always try to

help

and fix everything asap. Has

great

amenities like study rooms, a gym, pool,

lazy

river, etc. I

love

living here. They have many

fun

and rewarding activities and they give A LOT of

free

food. The location is the

best

. There are many food places nearby, and it's like 20 minutes from campus (walking distance). Two different LSU bus routes

stop

by the building. I would really recommend living here! Review from Google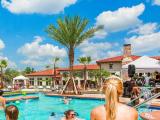 Jun 2018:
I am so

happy

living here. The staff is so

nice

and they are always trying to

help

the residents in anything we need. They do a lot of stuff to entertain us and

help

us relax after doing college stuff, like movie

nights

, giving

free

food , pool parties etc. They went through a rough patch because since only students lived here, they always

trashed

the place, but they really do everything in their human power to fix it as soon as possible. Now management is really on top of everything and I

can't

complain

about a single thing. Now they deserve more than 5 starts. Review from Google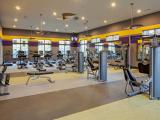 Jun 2018:
Top of the line student housing. The

best

amenities and staff around LSU.

Great

location to walk, bike, or ride the bus to school. The residents that live here often

trash

the grounds and

break

things. The staff makes a

good

effort to fix that though. Review from Google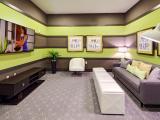 Jun 2018:
Drab,

dingy

,

gross

hallways that aren't cleaned for days at a time. Animal

poop

and

urine

absolutely everywhere inside and out. The staff are

unprofessional

and unconcerned with the

issues

you have. I called maintenance for an issue 3x and no one ever came. I had to figure out a way to handle the issue myself. WiFi, an included amenity that I pay for goes out and stays out without anyone knowing why or when it will be fixed. All the extra steps towards "

security

" that this compound appears to take are moot because all of the doors stay propped open or the doors don't even latch. The parking garage gate often doesn't work and is

left

open. Subleasing from these apartments have been unnecessarily

difficult

. The people working in the office return my mail to sender without notifying me even though I've asked for a note to be made ab Review from Google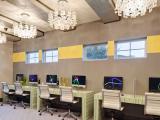 Jun 2018:
Rooms are

nice

size, also glad it's walking distance from school. Pool and gym are also

nice

Review from Google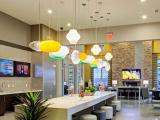 Apr 2018:
Top of the line student housing. The

best

amenities and staff around LSU.

Great

location to walk, bike, or ride the bus to school. My biggest

complaint

is that the residents that live here frequently

trash

the grounds and

break

things, so the hallways, stairwells, and parking garage are always

dirty

. The staff makes a

decent

effort to combat that though. The staff will inspect your apartment occasionally and fine you for ANY

damage

to the complex. Also,

break

-ins will happen often to those that

don't

lock their doors. Review from Google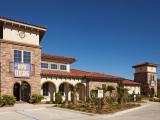 Apr 2018:
I

left

my apartment

unlocked

for an hour at 10am and got two laptops and other items

stolen

.

Leaving

the apartment

unlocked

was definitely my

fault

but I went to the office to see if there is anything they could do to

help

. First of all the employees

didn't

seem surprised at all that this happened so clearly

robberies

like that happen often. Maybe if the outside doors and gates worked properly it

wouldn't

be as much of an issue. I came to find out that there is no cameras

near

residents' apartments (except for in the elevators and some entrances) while there are THREE cameras in the gym and numerous others in the common areas. It seems clear that the residents' safety is

not

their priority, their main

concern

is keeping the clubhouse in

good

condition. Their prices are absurd and they will try to

charge

you for anything they can. Do

not

rent h Review from Google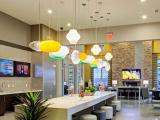 Mar 2018:
Wow! I

cannot

believe that there is such a

beautiful

complex for students to live their life with that much entertainment. Pool, billiard room,

big

study room with fresh

coffee

.

Good

gym and reasonable price! Review from Google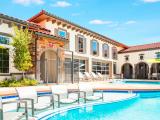 Mar 2018:
This place is

not

even worth

1 star

! I was convinced by my son to sign a lease with Sterling for the 2017-18 fall semester. After reading the reviews, I

fell

into the parent trap and reluctantly signed the

contract

. I went for a facility visit during the summer. They show you the

beautiful

model room and sell you on all the luxuries. You walk a little further deeper into the hidden areas you get the real picture. They had raw chicken breasts thrown all over the golf putting green. They had dog feces everywhere you looked "beyond the cleaned up viewing /tour areas". We moved in to the apartment in August. We tried to figure out why the under bed drawer would

not

open... they did

not

even remove articles of clothing from previous renters. We had at least 6 pair of panties and bras under the bed. I actually had to sweep the carpet of all the Review from Google