Apartment Reviews
Back to Previous
Close Tab
Additional Reviews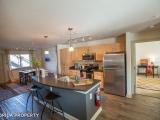 Jul 2019:
I am

not

a resident, but I have spent enough time in the apartments to know that if you

don't

want to have to

worry

about if the toilet, internet, or air conditioning

not

working you need to stay

away

. My friends who lived there had so many maintenance

problems

and after half a dozen requests to have things fixed, in person and online, only one thing was looked at. It then was "fixed" in the laziest haphazard way that

left

the apartment in a

big

mess

. The keys to the apartment are also shoddy. On many occasions we were

left

to see if anyone was home because the key couldn't read. This became a bigger

problem

once one of the toilets stopped working and we had to use the clubhouse after 11pm. This

problem

with the key made it so that we could

not

deal with basic human needs without asking others to let us in. This is only topped by the fact that my friend's key has officially stopped working at midnight of move out day

leaving

them

unable

to get into the apartment to finish packing and

clean

as to

avoid

fines

Review from Google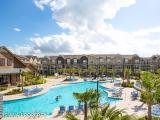 Jul 2019:
If you are thinking of living here, save yourself time, money, and frustration, and do

not

. Management here has

changed

3 times over the course of my two years living here. First off, the rate I was promised was

raised

because they decided to

change

it without proper notification. Second, the maintenance is

abysmal

. Our air conditioner stopped working twice, and when they finally got around to fixing it 3 months later, we were given a single window unit to compensate us. That was

not

removed after it was fixed, so we got a bunch of

dust

and

dirt

in our living room. My roommate has put in 5+ work orders for his toilet to be repaired since March, and they still have yet to fix it. Third, the internet was

not

fixed for almost all of my stay at Wildwood. It was fixed this June. Fourth, the grounds are

not

well

maintained. If you

enjoy

the

smell

and sight of dog excrement, you will be just fine Review from Google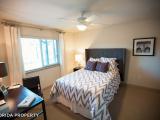 Jun 2019:
Poor

management. Promised upgraded internet would be ready by January and it was finally fixed in June. Prices are reasonable, but the grounds are

not

cared for and the amenities seemed to be

closed

quite often. Review from Google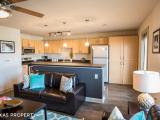 Jun 2019:
Loved it my first year and then somehow ended up paying $100 more my second year here because the lease we signed that "guaranteed"

best

rate was

not

for hometowns and no one told us. Somehow they didn't

charge

for utilities and now we're responsible to pay for everything at once. Workers are

not

helpful and actually

rude

. Do

not

sign here Review from Google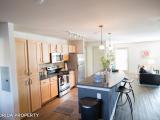 May 2019:
Awesome

amenities and staff! Super

friendly

with a

decent

location. Review from Google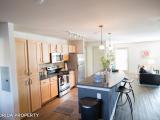 May 2019:
This has been my second year living at Wildwood and it has been the

best

place to date. I've read some

negative

reviews on here and just

can't

help

but disagree with them. No property is ever

perfect

but this is cutting it very

close

to

perfect

. I moved here because the last place I lived at was an unmitigated

disaster

. Chris Berger, the general manger here, has been the biggest

help

by far. He's

not

like many that just sits behind

closed

doors and watches it

hit

the fan. You'll regularly see Chris out and about on the property making sure residents are

happy

. If you want the feeling of home in Lubbock (as a student) than this is where you need to go. And for ALL PARENTS READING THIS,

never

once did my parents have to get involved with roommate situations, disputes regarding payment or any of the other nightmares parents typically encounter. It's

sad

for me to move out of here, this will always be a little slice of home to me. Review from Google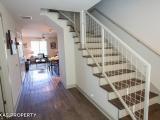 Apr 2019:
Let's start with this, my 3 roommates and I have had a seemingly

pleasant

experience overall. The complex is

nice

, it is

furnished

with

great

appliances and furniture, they have discounted rates occasionally, and have many

free

events

and food in their clubhouse for residents. We have also

enjoyed

having the

beautiful

courtyard in between our buildings for our dogs to

run

around and play. However, when first moved in in August of 2018, we had A TON of

issues

, mainly with maintenance. There were a handful of occasions where maintenance men would let themselves into our apartment with no

warning

. The men would

never

have any sort of identification informing us that they worked for our apartment. They often would be exceptionally

rude

and sarcastic when we (all female residents) would question who they were and why they were letting themselves in our home with no

warning

or explanation while we were all

asleep

Review from Google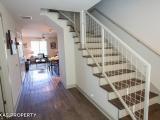 Apr 2019:
Management is

abysmal

. My apartment's microwave stopped working a month ago (still

not

fixed), and I've put in countless maintenance requests to have it fixed, gone up to the main office multiple times and every answer I get about it is the same: "just put in another maintenance request". It took 3 weeks to have our A/C fixed. Our doorknobs stopped working and we would get locked out if we

closed

the door to the back porch. That took a month to fix too. When I told a staff member that I wouldn't be renewing my lease, they said "that makes sense, with al the

problems

you've had". Even staff members know that this place is a train wreck. Any 5 star reviews you see are either employees or miracles that their apartment held up for a year. Review from Google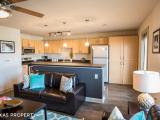 Mar 2019:
Wildwood is definitely in over their heads as a company. Firstly, the internet is ATROCIOUS.

Not

only is it excruciatingly

slow

, but it goes out constantly. We have submitted countless work orders to get it fixed, because it goes out at the most inopportune times. I work from home, and I was

unable

to work for an entire week. This has gone on since move-in day and the answer we have always recieved is "we're currently looking into upgrading and fixing the

problem

." To put it in perspective, the internet for our entire unit is wired to my closet light switch. The management is also an issue. We have told the front office that we are

not

resigning 4+ times, one was even a face to face conversation. What was extremely

unprofessional

is that Wildwood then went to call my family trying to get me to resign. I have

never

seen a more

pathetic

business practice. Learn to take no for an answer and instead look into fixing the

problems

that make people

not

want to live here Review from Google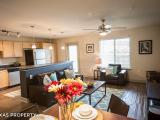 Dec 2018:
Have been living at Wildwood in a two bedroom since May and I have had so many

issues

. First I moved into a unit with a girl who wasn't compatible with me, so I requested a move. They complied but didn't

change

my unit information. All my bills say I live in the

old

unit so when I put in maintenance requests they go to my

old

unit. As far as maintenance requests go,

good

luck getting them resolved. My toilet was overfilling for a w

hole

four days before they came by to fix it. They said they couldn't do anything since it happened over the weekend. My

water

temperature is very

poor

. I can only shower with hot

water

for about five minutes and then lukewarm

water

for another five minutes. I've put maintenance requests for them to fix the issue and they've come but the issue still hasn't been resolved. I have also had electrical

issues

Review from Google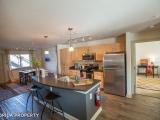 Dec 2018:
Lets start off with the

good

. The apartments are pretty

nice

, the staff if really

professional

, the pool and gym are really

nice

and you

can't

ignore the fact that you get

furnished

units with a

good

TV included. The major

problems

I have with this place is that there is dog

poop

everywhere, so me and my roommates

can't

hang out on our porch and just walking out of my apartment is a

hassle

. When I moved in, the bed and all the furniture in my room were really

dirty

. For about the first month I lived here, the internet was so

slow

that it was unusable (since then its been a little

slow

, but

good

enough to use in my opinion). But God

help

you if you need to put in a work order for anything... Since I moved in, there was a

hole

with wires sticking out of my wall next to my bed. I assumed this was where the Ethernet port was supposed to be, I put Review from Google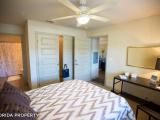 Dec 2018:
The

lack

of common sense and proper management this complex has is astounding. Overall

nice

, but its

not

worth dealing with front office. Review from Google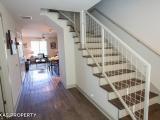 Nov 2018:
So far Living here has been very

nice

, the common areas are kept very

clean

and neat, every

complaint

I have had has been taken

care

of promptly and the staff are all super

nice

and helpful. Review from Google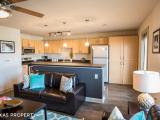 Oct 2018:
Im

not

a person to sit

down

and write reviews but I think Wildwood deserves one. Initial move in was rough but the original manager did accommodate. My unit

wasn't

ready at the time of move in and let me just say.. there are still stuff that are

not

fully painted. I payed for covered parking which is an extra $30 a month and couldn't

tow

the first couple of months. I

never

had any

issues

after the first couple of months and actually kinda

enjoyed

living here. My second lease is a

nightmare

. Let me just start off by saying, there is dog

poop

everywhere. When it rains, it

smells

horrid

. I still pay the $30 every month for a covered parking spot that I

don't

get to park in. I had brought this to the attention of the office, and all I would get is "we are working on it". It is now the the end of October and Im still paying for a spot that I do Review from Google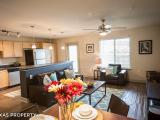 Aug 2018:
Wildwood has been

great

! My bedroom is huge and the courtyards are

perfect

for my dog. My dog is

big

and most places have breed or weight restrictions and Wildwood

doesn't

. Review from Google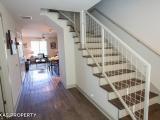 Aug 2018:
These are the fakest reviews I've ever seen. Wildwood is just a

big

lie

within itself. On the front page of their website it says 4 min

away

from campus. Try at the very least 10. The AC doesn't work half the time and neither does the wifi. Our TV loses signal about every 5 min. The front door isn't properly sealed and so are the windows so whenever a

dust

storm comes there is

dirt

everywhere. Hot tub is green for some reason. The rent is

ridiculous

. You can't play more than 1 game of volleyball because the sand is like a damn cheese grater. Just DON'T LIVE HERE!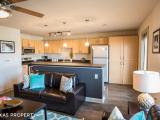 Apr 2018:
Love

this place! Tons of green space, gas

fire

pits and an

AMAZING

pool! Everything is beautifully maintained and the staff is the

best

. They are always

friendly

and available to

help

. I recommend it to everyone!! Review from Google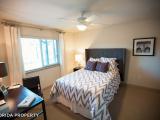 Apr 2018:
Living here has been absolutely

amazing

! Maintence is super

fast

and the staff is always

friendly

and helpful. Ashley is the

best

and has been super helpful in the w

hole

process. I

definitely recommend

living here. Review from Google
Apr 2018:
Wildwood is the

perfect

place to live in Lubbock! The facility is

amazing

and the staff members are extremely helpful. I worked specifically with Paisley and she was so

nice

,

knowledgeable

, and willing to go above and beyond to accommodate my needs. She is a

great

employee at Wildwood. If you are looking for an apartment in Lubbock, Wildwood is the place for you! I wouldn't choose any other apartment complex! Check it out for yourself! I promise you won't

regret

it!! Review from Google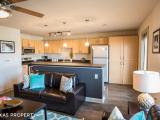 Apr 2018:
My friends live there and the place is always so

nice

and

clean

! The staff is really accommodating and are always super helpful. They also just a dog because their pet

fees

were so low!!! seriously recommend living here! Review from Google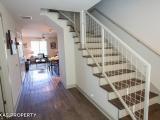 Apr 2018:
Wildwood is a very

friendly

, and

fun

place to be! From pool days, to their expansive homework and study area, gym, to letting your dogs play in the large grass areas around the complex. The staff are always more than willing to assist you any way possible! If you

haven't

seen wildwood Lubbock yet, do yourself a favor and check them out! Review from Google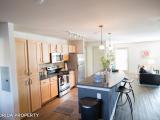 Apr 2018:
High end apartments for a quality price.

Perfect

for pool days in the summer and long

nights

around the

fire

at

night

! Highly recommend Wildwood if you are looking for a place to call home in Lubbock! Review from Google
Apr 2018:
My roommate and I live in a 2 bedroom unit and have been paying $150 in utilities EACH since November.

Never

in my 4 years of living in Lubbock have I had to pay a total of $300 in utilities... especially when there is already a cap set in place. So, including cap, we have been paying $400 total for utilities. My roommate and I suspect that the bill is

ridiculously

high

due

to HVAC

issues

. When we first moved into the unit during the fall, our thermostat had to be repaired three times. Even now the the thermostat can't seem to find a medium for normal operation. The air either blows really hot or really cold to keep the house at the required temp. No in between. Management has consistently said that LP&L will come and check the meter to see what's going on but they have yet to show up. They also said to

not

pay the utility bill until they Review from Google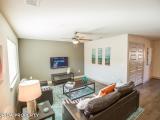 Apr 2018:
Nice

apartments.

BAD

LOCATION. Every time that the wind is blowing, which is a lot in Lubbock, there will be sand or

dirt

in your eyes, ears, mouth, apartment. The

dirt

will be everywhere. Consider a different location to live in lubbock that is

not

next to a

dirt

field. Review from Google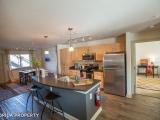 Apr 2018:
Please save your money and time. Do the apartments look

nice

? yes, but there is

plenty

of apartments closer to campus for the same or better price, also BE AWARE : the first semester everything was

good

with the price that I sign a=in the

contract

and when the second semester started my roommates and I are getting

charge

more than $200 of electricity and

water

to which the manager said that was because of cold weather which is a

LIE

because we still getting changer more even when is hot outside and we have the AC on. I

can't

WAIT TO MOVE OUT! also they are

charging

a lot for

cheap

apartments Review from Google